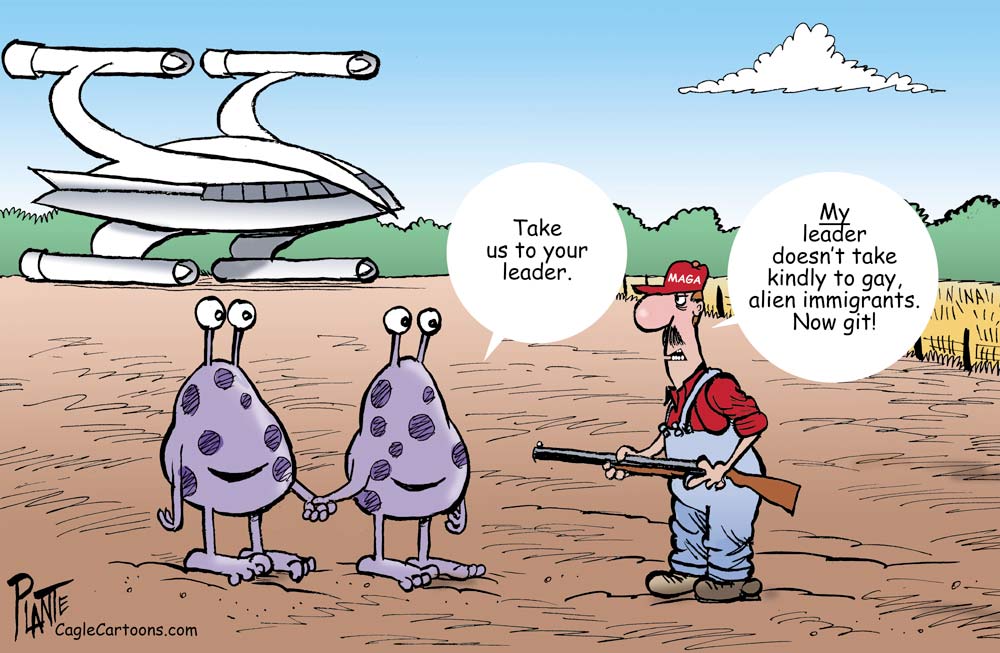 To include your event in the Briefing and Live Calendar, please fill out this form.
Weather: Mostly cloudy with a chance of showers and thunderstorms. Highs in the upper 80s. Southwest winds 5 to 10 mph, becoming northwest in the afternoon. Chance of rain 50 percent. Sunday Night: Partly cloudy with a slight chance of showers and thunderstorms. Lows in the lower 70s. East winds 5 to 10 mph, becoming southwest after midnight. Chance of rain 20 percent.




Today at a Glance:
Palm Coast Farmers' Market at European Village: The city's only farmers' market is open every Sunday from noon to 4 p.m. at European Village, 101 Palm Harbor Pkwy, Palm Coast. With fruit, veggies, other goodies and live music. For Vendor Information email [email protected]
Al-Anon Family Groups: Help and hope for families and friends of alcoholics. Meetings are every Sunday at Silver Dollar II Club, Suite 707, 2729 E Moody Blvd., Bunnell, and on zoom. More local meetings available and online too. Call 904-315-0233 or see the list of Flagler, Volusia, Putnam and St. Johns County meetings here.
Grace Community Food Pantry, 245 Education Way, Bunnell, drive-thru open today from 1 to 4 p.m. The food pantry is organized by Pastor Charles Silano and Grace Community Food Pantry, a Disaster Relief Agency in Flagler County. Feeding Northeast Florida helps local children and families, seniors and active and retired military members who struggle to put food on the table. Working with local grocery stores, manufacturers, and farms we rescue high-quality food that would normally be wasted and transform it into meals for those in need. The Flagler County School District provides space for much of the food pantry storage and operations. Call 386-586-2653 to help, volunteer or donate.




In Coming Days:
June 20: Career Shadowing for Flagler County students: Orientation is scheduled for June 20 at 6 p.m. at Flagler Palm Coast High School's Bistro for students who wish to take part in career shadowing over two periods this summer, from June 26 to June 30, or from July 10 to July 14. Students will be paired with career professionals to learn the ropes of the job, and get guidance on their career choices. The first 40 participants will qualify, but attendance at orientation night is necessary. For more information, contact [email protected]. You must have your own transportation.
Notably: Suicide and Homicide Rates Among Young Americans at Decade High: From Statista: "Suicide and homicide rates among young people in the U.S. have reached levels not seen in decades, new numbers from the Centers for Disease Control and Prevention show. Among those 10 to 24 years old, 11 suicides and 10.7 homicides per 100,000 people occurred in 2021. Suicide rates in the age group have been hitting new records every year since 2017, while for homicides, 2021 marks the highest rate since 1997. However, homicide rates for Americans aged 10 to 24 are still lower today than in the early 1990s, when they hit a high of 16.3 per 100,000 individuals in 1993. Suicide and homicide are the second and third most common causes of death for the age group after unintentional injury. According to CNN, poisonings are common in suicides by younger children and they rose dramatically in the Covid-19 pandemic. Many suicides and homicides in the U.S. are carried out with guns, which made them the cause of 1 in 5 childhood and teen deaths overall in 2021. Guns as a cause of death overtook car accidents in 2020 for children and teens."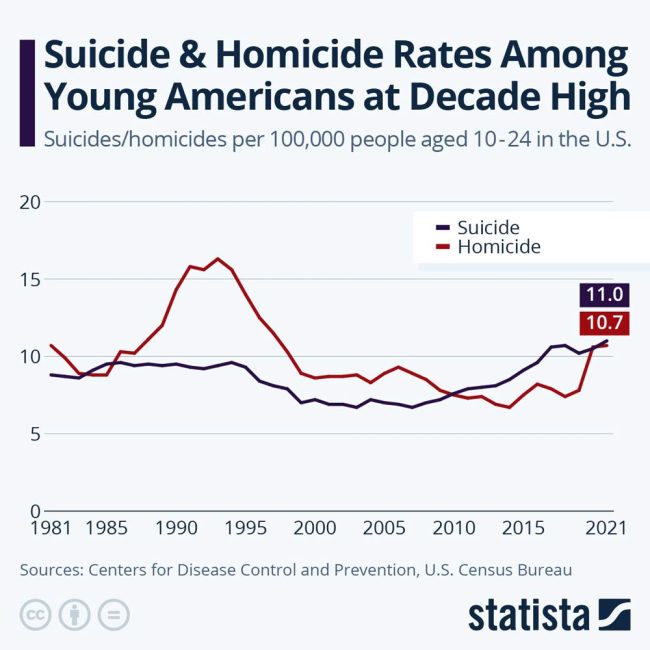 Now this: From the Luka collection:

The Live Calendar is a compendium of local and regional political, civic and cultural events. You can input your own calendar events directly onto the site as you wish them to appear (pending approval of course). To include your event in the Live Calendar, please fill out this form.
For the full calendar, go here.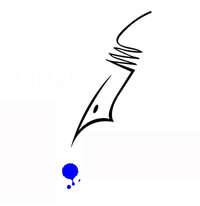 Data from three sources document that the proportion of gun use in violence rises and falls with gun ownership. Statistics from Detroit show that firearms violence increased after an increase in handgun acquisitions. Regional comparisons show that the percentage of gun use in violent attacks parallels rates of gun ownership.
A study of guns used in homicides, robberies, and assaults in eight major cities shows that cities with a high proportion of gun use in one crime tend to have high proportions of gun use in the other crimes.
–From Firearms and Violence in American Life, a staff report to the National Commission on the Causes and Prevention of Violence, .