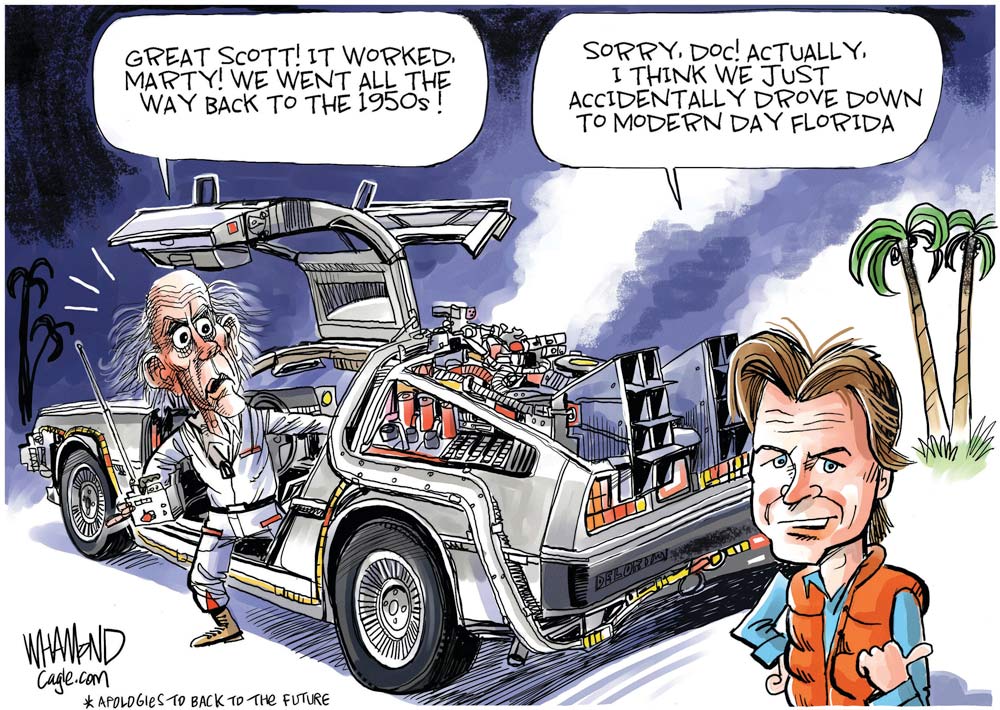 To include your event in the Briefing and Live Calendar, please fill out this form.
Weather: Partly cloudy with a chance of showers and thunderstorms. Highs in the lower 80s. Northeast winds 10 to 15 mph. Chance of rain 40 percent. Monday Night: Mostly clear. Lows in the mid 60s. Northeast winds 5 to 10 mph.




Today at a Glance:
The Flagler County Commission meets at 9 a.m. at the Government Services Building, 1769 E. Moody Boulevard, Building 2, Bunnell. Commissioners are expected to update their rules of procedure. Access meeting agendas and materials here. The commission meets again at 1 p.m. for a budget workshop. Those documents have not been posted for public review. The five county commissioners and their email addresses are listed here. Meetings stream live on the Flagler County YouTube page.
The Beverly Beach Town Commission meets at 6 p.m. at the meeting hall building behind the Town Hall, 2735 North Oceanshore Boulevard (State Road A1A) in Beverly Beach. See meeting announcements here.
Nar-Anon Family Groups offers hope and help for families and friends of addicts through a 12-step program, 6 p.m. at St. Mark by the Sea Lutheran Church, 303 Palm Coast Pkwy NE, Palm Coast, Fellowship Hall Entrance. See the website, www.nar-anon.org, or call (800) 477-6291. Find virtual meetings here.
Astronomy Club of Palm Coast Meeting at the Flagler County Public Library, 2500 Palm Coast Pkwy NW, Palm Coast, 6 p.m. Anyone interested in astronomy is welcome. Meeting room is located immediately to the right after entering the library. See the website here.




In Coming Days:
Flagler Pride Weekend is on June 10-11 in Palm Coast's Central Park: All applications (Vendor, Sponsor, Volunteer, Speaker, Entertainment) for Flagler Pride Weekend are now open until midnight on May 20th, 2023. No late applications will be accepted or considered. Vendors, apply here. Flagler Pride weekend is scheduled for June 10-12, at Palm Coast's Central Park.
Editorial Notebook: Should we consider ourselves fortunate in regressing Flagler County, in a could-always-be-worse way, that even in a Los Angeles suburb–in hyper-liberal Los Angeles–pro- and anti-LGBTQ rights parents went at each others' throats at an elementary school (Saticoy Elementary, to be precise) to the point of triggering hate-crime investigation by police? The school was recognizing Pride Month on Friday. Some parents weren't to interested. NBC reports that "The Pride assembly on Friday is expected to include a reading of a book called "The Great Big Book of Families," which highlights diversity. The illustrated book, written by children's book author Mary Hoffman, is described by the publisher as a "celebration of the diverse fabric of kith and kin the world over." Clearly, a horrific prospect. Last week we also had that 12-hour school board meeting in Hernando County. It drew 600 people and seemed to be a bigger version of our own occasions when the school board here devolves into imitations of zoological cages. We haven't had much of that lately. But it's brewing. These "moms for bigotry," the vigilante terrorists behind it all, like to one-up each other.
—P.T.
Now this:

The Live Calendar is a compendium of local and regional political, civic and cultural events. You can input your own calendar events directly onto the site as you wish them to appear (pending approval of course). To include your event in the Live Calendar, please fill out this form.
For the full calendar, go here.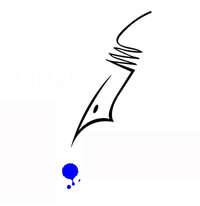 The onslaught of rules, surveillance, lawsuits, lists, and bans has created an atmosphere of chaos and fear on Florida campuses. […] Trump was known for whipping up political mayhem, but on a day-to-day basis he seemed to largely unleash it on his inner circle. DeSantis, by contrast, strategically deploys chaos to advance his political priorities. "This is part of using the law for repressive purposes, but in vague ways," says Ben-Ghiat. "You create confusion, you create discouragement, and ultimately, you create silence and inaction." […] "DeSantis, we need to remember, is a product of Harvard Law," says University of Miami law professor Mary Anne Franks. "His attempts to punish Disney, for instance, his attempts to restrict what private employers are doing—he knows that that violates the First Amendment," she adds. "What he is trying to figure out is, can he remake the law? Can the new, far-right conservative movement, which seems to be a kind of might-makes-right movement, can he put that into effect?"
–From "Ron DeSantis Is All In—on Creating an American Autocracy," by Pema Levy, Mother Jones, July-August 2023.