To include your event in the Briefing and Live Calendar, please fill out this form.
Weather: Partly cloudy. Highs in the upper 80s. Southwest winds around 5 mph, becoming southeast 10 to 15 mph in the afternoon. Tuesday Night: Partly cloudy. Lows in the upper 60s. Southeast winds 5 to 10 mph.




Today at a Glance:
In Court: Circuit Judge Terence Perkins holds docket sounding for a couple of dozen cases.
In Schools: It's a teacher work day. School's over for students.
High School Graduations: Matanzas High School seniors graduate at 3 p.m., Flagler Palm Coast High School seniors graduate at 7 p.m. at the Ocean Center, 101 N Atlantic Ave, Daytona Beach. The ceremonies will be viewable online here.




In Coming Days:
Flagler Pride Weekend is on June 10-11 in Palm Coast's Central Park: All applications (Vendor, Sponsor, Volunteer, Speaker, Entertainment) for Flagler Pride Weekend are now open until midnight on May 20th, 2023. No late applications will be accepted or considered. Vendors, apply here. Flagler Pride weekend is scheduled for June 10-12, at Palm Coast's Central Park.
Notably: The first daily newspaper in America published its first issue on this day in 1783. In 2009 The Newseum opened in Washington, D.C., with Gannett backing, when Gannett was still relatively rich. The Newseum attracted a million visitors a year on average, though it charged $25 per adult, within walking distance of the Mall's free museums. It couldn't sustain itself. Johns Hopkins University bought the glass-walled building for $372 million. One of the Newseum's last displays had traced a history of LGBTQ coverage called "Rise Up: Stonewall and the LBGTQ Rights Movement." It was targeted at students in grades 7-12, offering a worksheet for more searching classes. I don;t recall any protest over the exhibit. Now the reactionaries have mobilized against Target, as they did against Bug Light, to protest the store marking Pride Month with a bit of rainbow-themed merchandise that some customers physically trashed. The company has Jim Crowed the displays, placing them in back of stores the way video stores had porn in a separate room, once again giving in not only to reactionary frenzy but to the false association between sexual orientation and sexuality, or sexual behavior. Another example for why memorial Day should be rebranded. It isn't soldiers we mourn anymore (what soldiers have died for our rights since the end of World War II, anyway?) but the pride we could sometimes feel about this country. It is all sorrow now.
—P.T.
Now this:

The Live Calendar is a compendium of local and regional political, civic and cultural events. You can input your own calendar events directly onto the site as you wish them to appear (pending approval of course). To include your event in the Live Calendar, please fill out this form.
For the full calendar, go here.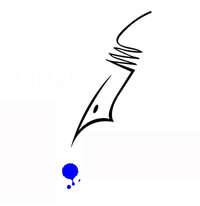 Like the algorithms that spread their content, the conspiracy theorists continually adapted, migrating their websites from one hosting company to another, creating new video channels, squeezing amoeba-like into new, dark spaces. [Alex] Jones ruled over them all, his association with President Trump and his money-spinning supplements business having transformed him into an icon of the post-truth era. On his show that year, Jones called himself and his listeners "the operating system of Trump."
"I'm making it safe for everybody else to speak out just like Trump's doing, on a much bigger scale," he boasted.
–From From Elizabeth Williamson's Sandy Hook: An American Tragedy and the Battle for Truth (2022). .