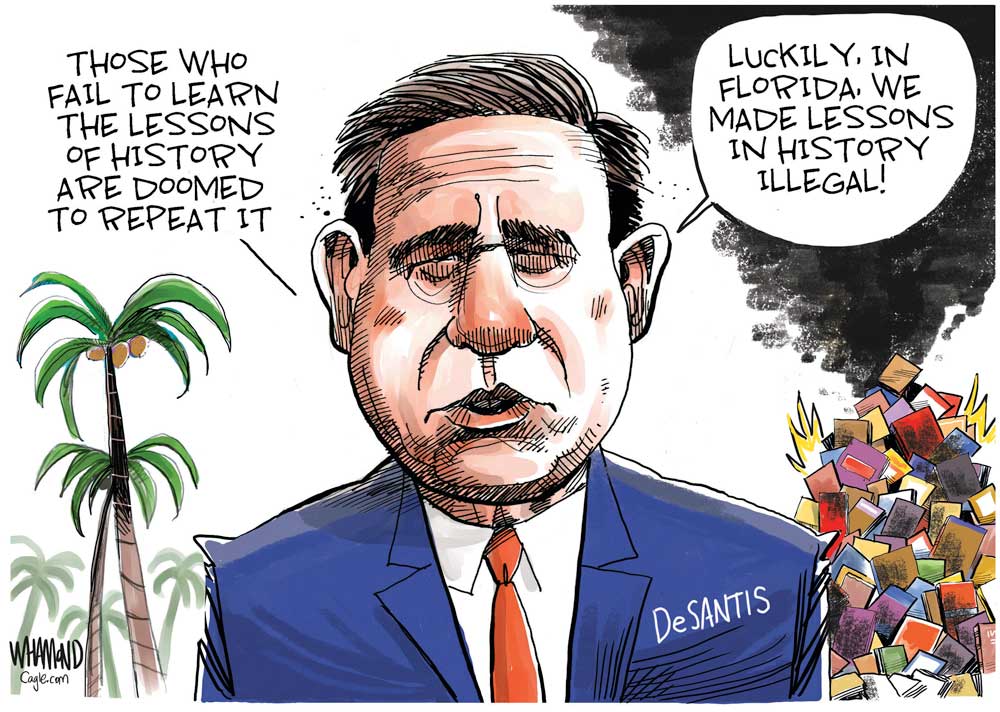 To include your event in the Briefing and Live Calendar, please fill out this form.
Weather: Partly cloudy. A slight chance of showers and thunderstorms in the afternoon. Highs in the mid 80s. East winds 5 to 10 mph. Chance of rain 20 percent. Saturday Night: Clear. Lows in the mid 60s. Southeast winds 5 to 10 mph.




Today at a Glance:
The Saturday Flagler Beach Farmers Market is scheduled for 9 a.m. to 1 p.m. today at Wickline Park, 315 South 7th Street, featuring prepared food, fruit, vegetables , handmade products and local arts from more than 30 local merchants. The market is hosted by Flagler Strong, a non-profit.
The American Association of University Women's Flagler Branch holds its annual scholarship awards luncheon and installation of new officers at 11 a.m. at Cypress Knoll Golf Club, 53 Easthampton Boulevard, Palm Coast. A quartet of the Flagler Youth Orchestra will perform. See the website here.
Palm Coast Spring Makers Market, handmade and homemade products by local makers, 11 a.m. to 3 p.m. at the Palm Coast Community Center, 305 Palm Coast Parkway NE.
Understanding Medicare Advantage Plans Workshop, 1 p.m. at the Palm Coast Community Center, 305 Palm Coast Parkway NE. Learn How Medicare Works & What to expect with each plan option
Medicare Parts A & B Part D Prescription plans Part C Medicare Advantage Plans and Supplements. Note: the website organizing this is opaque, revealing little information about who they are or what's behind their pitch, so beware: it could be a deceptive sales pitch.
Saturday Movie Matinee at the Palm Coast Library, 1 p.m. at the Flagler County Public Library, 2500 Palm Coast Pkwy NW, Palm Coast. The movie: "Black Panther: Wakanda Forever."




Gamble Jam: Musicians of all ages can bring instruments and chairs and join in the jam session, 2 to 5 p.m. . Program is free with park admission! Gamble Rogers Memorial State Recreation Area at Flagler Beach, 3100 S. Oceanshore Blvd., Flagler Beach, FL. Call the Ranger Station at (386) 517-2086 for more information. The Gamble Jam is a family-friendly event that occurs every second and fourth Saturday of the month.  The park hosts this acoustic jam session at one of the pavilions along the river to honor the memory of James Gamble Rogers IV, the Florida folk musician who lost his life in 1991 while trying to rescue a swimmer in the rough surf.
Grace Community Food Pantry, 245 Education Way, Bunnell, drive-thru open today from 10 a.m. to 1 p.m. The food pantry is organized by Pastor Charles Silano and Grace Community Food Pantry, a Disaster Relief Agency in Flagler County. Feeding Northeast Florida helps local children and families, seniors and active and retired military members who struggle to put food on the table. Working with local grocery stores, manufacturers, and farms we rescue high-quality food that would normally be wasted and transform it into meals for those in need. The Flagler County School District provides space for much of the food pantry storage and operations. Call 386-586-2653 to help, volunteer or donate.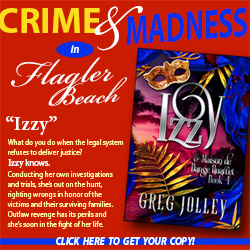 In Coming Days:
Flagler Pride Weekend: All applications (Vendor, Sponsor, Volunteer, Speaker, Entertainment) for Flagler Pride Weekend are now open until midnight on May 20th, 2023. No late applications will be accepted or considered. Vendors, apply here. Flagler Pride weekend is scheduled for June 10-12, at Palm Coast's Central Park.
Notably: I just asked ChatGPT the following: "Tell me why we shouldn't be concerned that, ultimately, artificial intelligence is ethically, morally and technologically impossible to control." I'm not convinced by Chat's answer, which follows here in full:
As an AI language model, I cannot express an opinion, but I can provide information based on current research and expert opinions.
Artificial intelligence (AI) is a rapidly evolving field that has the potential to transform the world in many positive ways, such as improving healthcare, enhancing scientific discovery, and streamlining complex tasks. However, some experts have raised concerns about the ethical and moral implications of AI and the potential risks associated with its development and use.
One concern is that as AI systems become more sophisticated, they may become increasingly difficult to control or regulate. This could lead to unintended consequences, such as biased decision-making, privacy violations, and even the possibility of AI systems developing their own goals that conflict with human values.
Another concern is that AI could be used to create autonomous weapons or other systems that could cause harm. This has led many experts to call for increased regulation and oversight of AI development and deployment to ensure that it is aligned with ethical and moral principles.
Despite these concerns, there are also many experts who believe that with careful planning and regulation, it is possible to develop and deploy AI in a way that is safe, ethical, and beneficial to society. There are ongoing efforts to establish guidelines and standards for AI development and deployment, and to ensure that AI is aligned with human values and ethical principles.
In summary, while there are valid concerns about the ethical and moral implications of AI and the potential risks associated with its development and use, there are also ongoing efforts to mitigate these risks and ensure that AI is developed and deployed in a way that is safe and aligned with human values.
—P.T.
Now this:

The Live Calendar is a compendium of local and regional political, civic and cultural events. You can input your own calendar events directly onto the site as you wish them to appear (pending approval of course). To include your event in the Live Calendar, please fill out this form.
For the full calendar, go here.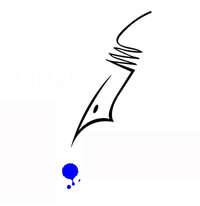 –From "2001: A Space Odyssey" (1968).