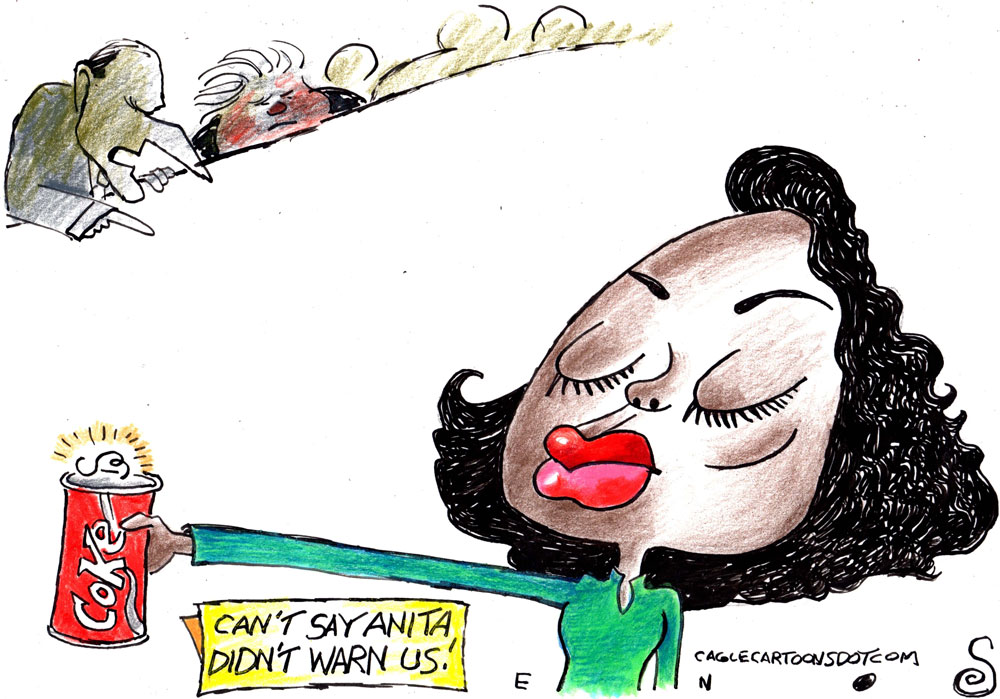 To include your event in the Briefing and Live Calendar, please fill out this form.
Weather: Mostly sunny. A chance of showers and thunderstorms in the afternoon. Highs in the lower 90s. Northwest winds around 5 mph, becoming northeast in the afternoon. Chance of rain 40 percent. Wednesday Night: Mostly cloudy. A chance of showers and thunderstorms, mainly in the evening. Lows in the upper 60s. Chance of rain 40 percent.
Today at a Glance:
Separation Chat, Open Discussion: The Atlantic Chapter of Americans United for the Separation of Church and State hosts an open, freewheeling discussion on the topic here in our community, around Florida and throughout the United States, noon to 1 p.m. at its new location, Pine Lakes Golf Club Clubhouse Pub & Grillroom (no purchase is necessary), 400 Pine Lakes Pkwy, Palm Coast (0.7 miles from Belle Terre Parkway). Call (386) 445-0852 for best directions. All are welcome! Everyone's voice is important. For further information email [email protected] or call Merrill at 804-914-4460.
Weekly Chess Club for Teens, Ages 9-18, at the Flagler County Public Library: Do you enjoy Chess, trying out new moves, or even like some friendly competition?  Come visit the Flagler County Public Library at the Teen Spot every Wednesday from 4 to 5 p.m. for Chess Club. Everyone is welcome, for beginners who want to learn how to play all the way to advanced players. For more information contact the Youth Service department 386-446-6763 ext. 3714 or email us at [email protected]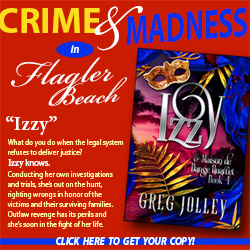 In Coming Days:
Flagler Pride Weekend: All applications (Vendor, Sponsor, Volunteer, Speaker, Entertainment) for Flagler Pride Weekend are now open until midnight on May 20th, 2023. No late applications will be accepted or considered. Vendors, apply here. Flagler Pride weekend is scheduled for June 10-12, at Palm Coast's Central Park.
Now this:

The Live Calendar is a compendium of local and regional political, civic and cultural events. You can input your own calendar events directly onto the site as you wish them to appear (pending approval of course). To include your event in the Live Calendar, please fill out this form.
For the full calendar, go here.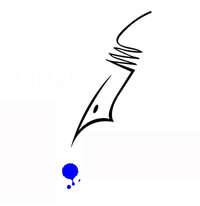 Recently I read that, when asked how to judge if a sex act has been successful, teen girls list as of primary importance whether the boy enjoyed himself. After that, the markers of successful coupling included: if her body presented as attractive; if nothing embarrassing happened; if the boy contacted her again afterward. Maybe I should have been shocked that nowhere on this list appeared: if the girl enjoyed herself; if she experienced pleasure; if she achieved orgasm; if she left the experience with the desire to repeat it. But I wasn't shocked, or surprised, though I did sigh and shake my head and feel so, so sorry—sorry for the girl I once was that my own pleasure and safety weren't priorities to me; sorry to be part of a system that creates girls whose bodies seem to belong to everyone but themselves.
–From the Author's Note, Elana K. Arnold's What Girls Are Made Of (2017).