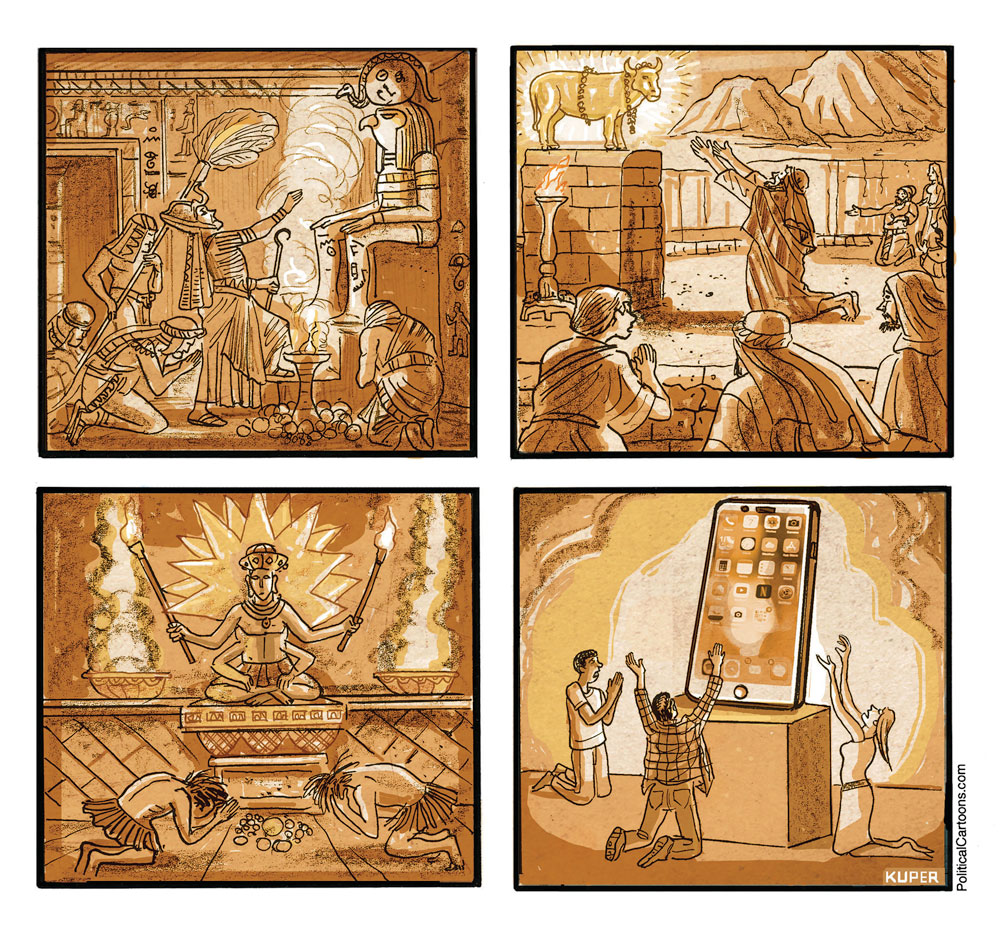 To include your event in the Briefing and Live Calendar, please fill out this form.
Weather: Sunny. Highs in the mid 80s. North winds 5 to 10 mph. Thursday Night: Clear in the evening, then becoming partly cloudy. Lows around 60. East winds 5 to 10 mph.




Today at a Glance:
The Flagler Beach City Commission holds a special meeting at 5 p.m. at City Hall to discuss and approve the profile documents for the City Manager search, which have not been discussed in open forum to this point and were not drafted by the commission, but by a recruiting firm. See: "Written Out of Public Eye, Profile Framing Flagler Beach Search for Next City Manager Falters on Some Facts," and "Flagler Beach, With Unusually Limited Transparency, Is on a Schedule to Hire Next City Manager By Mid-July."
May the 4th Storytime with Flagler Beach Police Captain Lance Blanchette at the Flagler Beach Public Library, 11 a.m., 315 South 7th Street. It must be bookish Blanchette who posted Monday's Thought of the Week on the police department's Facebook page, a saying attributed to Confucius: "It doesn't matter how slowly you go as long as you do not stop." Still, watch out Lance: you may want to hurry up and read before the book is banned. See below.
Market Street Palm Coast Senior Living Job Fair  from 2 to 6 p.m. at Market Street, 2 Corporate Drive, Palm Coast. Market Street is hiring for multiple full time and part time positions for Med Techs, Memory Care Resident Care Specialist, and Nurses.




Evenings at Whitney Lecture Series hosted by the University of Florida Whitney Laboratory for Marine Bioscience, 7 p.m., Whitney Laboratory Lohman Auditorium, 9505 N Ocean Shore Blvd, St. Augustine, with "The Evolution of Two Transmissible Cancers in Tasmanian Devils". Max Stammnitz, PhD, EMBO Postdoctoral Fellow at the Centre for Genomic Regulation, will be the speaker. This free lecture is in person, and those interested also have the option of registering to watch via Zoom live the night of the lecture. Register to watch online: https://ufl.zoom.us/webinar/register/WN_d3fgWCnyTD6Hndg8Hpop0A
Tasmanian devils are the world's largest carnivorous marsupials and endemic to the Australian island state of Tasmania. Over the past three decades, the species has been undergoing a substantial population decline – leading to its categorization as "endangered" on the IUCN Red List in 2008. This is mainly due to mysterious outbreaks of at least two independent Devil Facial Tumour Diseases (DFTs), clonal lineages of transmissible cancer cells that "metastasise" between devils across the island. In this lecture, Dr. Stammnitz will discuss his team's latest research efforts to characterize the genetics of Tasmanian devils and their malignant DFT cells, and how these insights may help us in guiding future conservation efforts to preserve this iconic species.
The Palm Coast Songwriters Festival is scheduled for May 4-7 at the Daytona State College Amphitheater, 545 Colbert Lane, Palm Coast, and other venues. Check the schedule for details. Starting at 5 p.m. May 4, midday on May 5, 6 and 7, with nearly 40 HIT Songwriters with over 125 #1 HITS and hundreds of additional charted songs to their credit performing May 4-7, 2023. Single-day tickets are $50. This year, songwriter/artists performing at the festival will include Deana Carter, Darryl Worley, Ira Dean (formerly of Trick Pony), Andy Griggs, Matraca Berg, and Anthony Smith, along with over 30 additional phenomenal songwriters.  These great songwriters give the attendees the ability to peek behind the curtain and learn the story behind the songs, along with hearing the writers perform them as well.




Uncouth, an open mic night: Join a unique community of creative artists and performers on Thursday nights from 9:30 to 10:30 p.m. in Lee's Garage, Carlton Union Building, Room 261A, 131 E Minnesota Avenue, DeLand, for an event featuring the student community of Stetson University. Uncouth is an "open-mic night" where students can perform their poetry, prose, music, and any other 'artistic' talents. This is a safe space for students to gather with their peers and enjoy the company of other creative minds.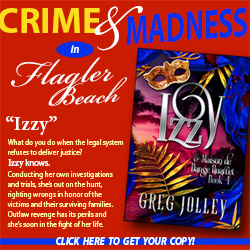 In Coming Days:
Flagler Pride Weekend: All applications (Vendor, Sponsor, Volunteer, Speaker, Entertainment) for Flagler Pride Weekend are now open until midnight on May 20th, 2023. No late applications will be accepted or considered. Vendors, apply here. Flagler Pride weekend is scheduled for June 10-12, at Palm Coast's Central Park.
Editorial notebook: As I read of the Florida legislature's (let's not capitalize the word anymore) passage of the expansion of the Don't Say Gay law to eighth grade, with its equally pernicious de facto book bans of all challenged books (until the challenge is "resolved"), I think of the current New Yorker piece on the demolition of a gem of a public library system in Montana by the usual subliterates, and this passage: "Public libraries—once as popular with libertarian autodidacts as leftists—have become targets of the Republican Party, and not just in Flathead County. Local-library systems, and local librarians, are being vilified nationwide as peddlers of Marxism and child pornography. Whatever faith there was in public learning and public space is fraying. Though book bans aren't new, current bids at censorship are often paired with cuts to library budgets. Last month, the Missouri House of Representatives tried to eliminate all funding for public libraries. A group of citizens in Ada County, Idaho, attempted to force a vote that would dissolve the local-library system. Tactics previously applied in public schools, ostensibly to protect children, are now being used against city- and county-library systems whose mandate is to help everyone." Now in Florida a book doesn't have to be banned anymore to be banned. It can just be challenged. The new law requires that it be immediately removed, pending the resolution of the challenge process, which can take months. Wait until I file my challenge of the bible. 
—P.T.
Now this:

The Live Calendar is a compendium of local and regional political, civic and cultural events. You can input your own calendar events directly onto the site as you wish them to appear (pending approval of course). To include your event in the Live Calendar, please fill out this form.
For the full calendar, go here.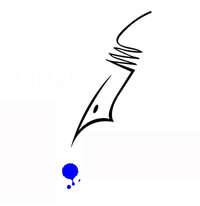 "Every reader his book. Every book its reader."
—S. R. Ranganathan.