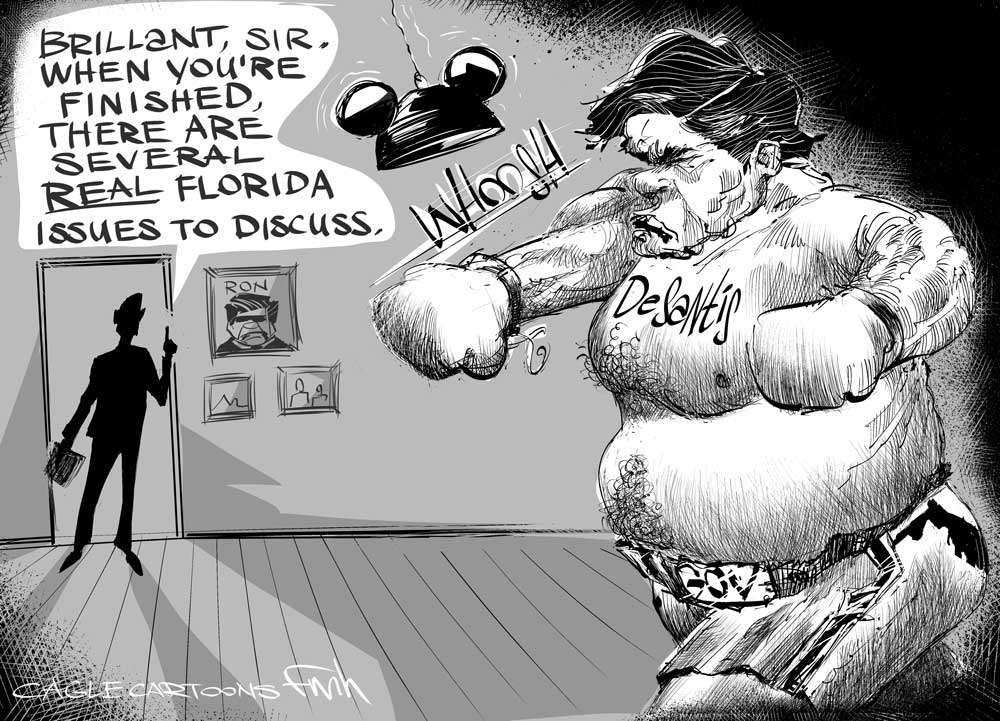 To include your event in the Briefing and Live Calendar, please fill out this form.
Weather: Mostly cloudy. A chance of showers with a slight chance of thunderstorms in the afternoon. Highs in the upper 70s. Northeast winds 5 to 10 mph. Chance of rain 50 percent. Monday Night: Mostly cloudy with a chance of showers with a slight chance of thunderstorms. Lows in the lower 60s. Northeast winds 5 to 10 mph. Chance of rain 40 percent.




Today at a Glance:
In Court: Circuit Judge Terence Perkins holds arraignments, sentencing, plea and bond hearings.
The Bunnell City Commission meets at 7 p.m. at the Government Services Building, 1769 East Moody Boulevard, Bunnell, where the City Commission is holding its meetings until it is able to occupy its own City Hall on Commerce Parkway likely in early 2023. To access meeting agendas, materials and minutes, go here.
Flagler County Beekeepers Association April Meeting, 6 to 8 p.m. at the Flagler Agricultural Center, 150 Sawgrass Rd., Bunnell (the county fairgrounds). This is a monthly meeting for beekeepers in Flagler and surrounding counties. The meetings have a speaker, Q & A, and refreshments are served. It is a great way to gain support as a beekeeper or learn how to become one. All are welcome. Meetings take place the fourth Monday of every month. Contact Kris Daniels at 704-200-8075.
The Flagler Palm Coast High School Advisory Council meeting is at 6 p.m. in the school's media center. Flagler Palm Coast High School, 5500 State Road 100, Palm Coast.
Nar-Anon Family Groups offers hope and help for families and friends of addicts through a 12-step program, 6 p.m. at St. Mark by the Sea Lutheran Church, 303 Palm Coast Pkwy NE, Palm Coast, Fellowship Hall Entrance. See the website, www.nar-anon.org, or call (800) 477-6291. Find virtual meetings here.




In Coming Days:
Flagler Pride Weekend: All applications (Vendor, Sponsor, Volunteer, Speaker, Entertainment) for Flagler Pride Weekend are now open until midnight on May 20th, 2023. No late applications will be accepted or considered. Vendors, apply here. Flagler Pride weekend is scheduled for June 10-12, at Palm Coast's Central Park.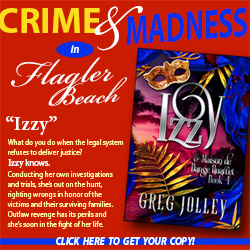 April 26: Flagler Tiger Bay After Dark: Dr. Maya Angelou, a Conversation with Colin Johnson, grandson of Dr. Maya Angelou, who will share his story of growing up with a national treasure, and her perspective on life and politics. 5:30 p.m., Crave's Coastal Kitchen & Cocktails, 2000 S Ocean Shore Blvd, Flagler Beach. Your $25 ticket includes event entry and heavy hors d'oeuvres. Cash bar. Colin Johnson, a civil rights activist and National Women's Hall of Fame Inductee, Dr. Maya Angelou's Awards and Honors include the Presidential Medal of Freedom, National Medal of Arts, and numerous Grammy Awards. Angelou was commemorated with a Forever Stamp by the U.S. Postal Service in 2015 for her contributions to arts, culture and equality. Join us for a fascinating look at the life and legacy of Dr. Maya Angelou.
Notably: It took the United States until 2021 to recognize the Ottoman Turks' genocide of Armenians, or 106 years. Why so long, when  the House of Representatives had no problem doing so for years before that? Because the U.S. has historically treated Turkey with kid gloves. Even Obama did it. Biden had enough. Or so it seemed. "Beginning on April 24, 1915, with the arrest of Armenian intellectuals and community leaders in Constantinople by Ottoman authorities, one and a half million Armenians were deported, massacred, or marched to their deaths in a campaign of extermination," the presidential declaration on Armenian Remembrance Day read in 2021. But even then he had to qualify the statement: "We honor their story. We see that pain. We affirm the history. We do this not to cast blame but to ensure that what happened is never repeated." Why not cast blame? How the hell does one not cast blame for a genocide? Would he say the same about the Holocaust, or the genocide in Rwanda, or Pol-Pot's obliteration of 2 million Cambodians? And so, kid gloves still. 
—P.T.
Now this:

The Live Calendar is a compendium of local and regional political, civic and cultural events. You can input your own calendar events directly onto the site as you wish them to appear (pending approval of course). To include your event in the Live Calendar, please fill out this form.
For the full calendar, go here.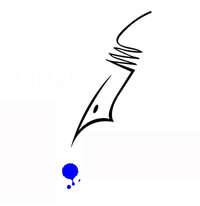 So you want to "analyze" putting a state prison next to Disney? When families stop visiting & Disney's $75.2B economic impact & $5.8B tax revenues drop; its 75K employees face layoffs & 463K jobs are also imperiled what would your analytics say caused that to happen?
WTF, Dumbo https://t.co/T1zBMTH0Zq

— Michael Steele (@MichaelSteele) April 18, 2023