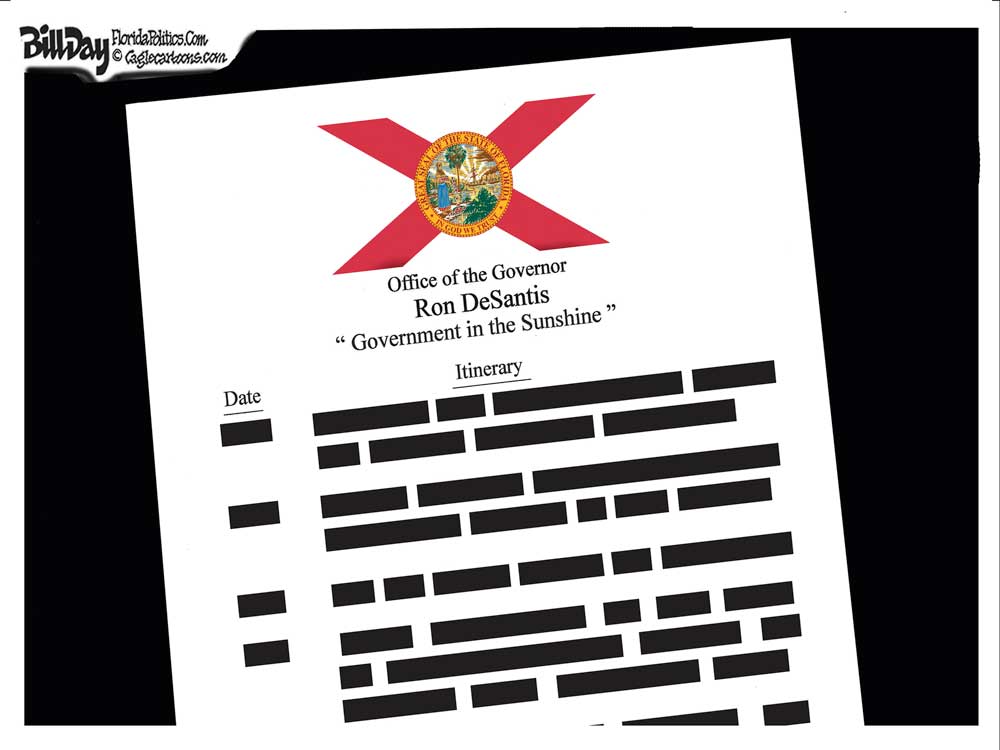 To include your event in the Briefing and Live Calendar, please fill out this form.
Weather: Mostly cloudy. Showers likely with a slight chance of thunderstorms in the afternoon. Highs in the upper 80s. Southwest winds 10 to 15 mph. Chance of rain 70 percent. Sunday Night: Mostly cloudy. A chance of showers with a slight chance of thunderstorms in the evening, then a slight chance of showers after midnight. Lows around 60. Southwest winds 5 to 10 mph. Chance of rain 50 percent.




Today at a Glance:
Palm Coast Farmers' Market at European Village: The city's only farmers' market is open every Sunday from noon to 4 p.m. at European Village, 101 Palm Harbor Pkwy, Palm Coast. With fruit, veggies, other goodies and live music. For Vendor Information email [email protected]
The Hispanic Cultural Festival of Palm Coast is from 9 a.m. to 11 p.m. in Town Center's Central Park, with musical performances by Peru Dancers, Daytona Salsa, Viva Panama USA and others, plus Latin food, arts and crafts, educational exhibits and so on. The event is presented by the Hispanic American Cultural Society. Tickets are $17.33. Children 12 and under get in free.
Pellicer Creek Raid Re-Enactment at the Florida Agricultural Museum, 7900 N Old Kings Rd, Palm Coast, 9 a.m. to 4 p.m. Saturday and Sunday. magine it is March 9, 1863. You are a Union soldier guarding the pickets outside of St. Augustine. All of a sudden you are overwhelmed by the sound of Confederate soldiers attacking! You prepare for the oncoming engagement when you hear another sound… reinforcements from the 7th New Hampshire infantry from the garrison in St. Augustine arrive. You feel relieved as you note the Confederates begin to withdraw in the face of superior numbers… you live to fight another day. You are grateful for this Union victory.




Grace Community Food Pantry, 245 Education Way, Bunnell, drive-thru open today from 1 to 4 p.m. The food pantry is organized by Pastor Charles Silano and Grace Community Food Pantry, a Disaster Relief Agency in Flagler County. Feeding Northeast Florida helps local children and families, seniors and active and retired military members who struggle to put food on the table. Working with local grocery stores, manufacturers, and farms we rescue high-quality food that would normally be wasted and transform it into meals for those in need. The Flagler County School District provides space for much of the food pantry storage and operations. Call 386-586-2653 to help, volunteer or donate.
Daytona State College Theatre's 'The Prom,' at the News-Journal Center, 221 N Beach St, Daytona Beach, 2:30 p.m.  Book here. In "The Prom," Emma, a lesbian, becomes an instant outcast–and a national headline–when her high school cancels the prom rather than let her attend with her girlfriend. Sensing a chance to correct an injustice, and maybe get some good publicity along the way, a group of fading celebrities takes up the cause, and invades Emma's small Indiana town. But their bumbling attempts at social activism make the situation far worse than they or Emma could have imagined. Cultures clash and the town erupts in chaos. The community's reputation, Emma's future and the actors' careers, all hang in the balance, until a true hero emerges to save the day. Uproarious and ultimately uplifting, this new musical proves that standing up for yourself and inspiring others to accept their differences can make you the star you were always meant to be.
Al-Anon Family Groups: Help and hope for families and friends of alcoholics. Meetings are every Sunday at Silver Dollar II Club, Suite 707, 2729 E Moody Blvd., Bunnell, and on zoom. More local meetings available and online too. Call 904-315-0233 or see the list of Flagler, Volusia, Putnam and St. Johns County meetings here.
In Coming Days:
Flagler Pride Weekend: All applications (Vendor, Sponsor, Volunteer, Speaker, Entertainment) for Flagler Pride Weekend are now open until midnight on May 20th, 2023. No late applications will be accepted or considered. Vendors, apply here. Flagler Pride weekend is scheduled for June 10-12, at Palm Coast's Central Park.
April 26: Flagler Tiger Bay After Dark: Dr. Maya Angelou, a Conversation with Colin Johnson, grandson of Dr. Maya Angelou, who will share his story of growing up with a national treasure, and her perspective on life and politics. 5:30 p.m., Crave's Coastal Kitchen & Cocktails, 2000 S Ocean Shore Blvd, Flagler Beach. Your $25 ticket includes event entry and heavy hors d'oeuvres. Cash bar. Colin Johnson, a civil rights activist and National Women's Hall of Fame Inductee, Dr. Maya Angelou's Awards and Honors include the Presidential Medal of Freedom, National Medal of Arts, and numerous Grammy Awards. Angelou was commemorated with a Forever Stamp by the U.S. Postal Service in 2015 for her contributions to arts, culture and equality. Join us for a fascinating look at the life and legacy of Dr. Maya Angelou.




Notably: When the Las Vegas Review Journal illustrated its brief article on a coming Picasso exhibit at the Bellagio in 2015, it used his "Woman with a Yellow Necklace" ("Femme au Collier Jaune"), from 1946. It did not explain what that mark below the woman's left eye is. It's not a beauty mark. It's a cigarette burn. The woman was Françoise Gilot, one of the innumerable mistresses he mistreated and abused before discarding for younger models. One website describes the burn as "the result of an argument between Gilot and Picasso." How oddly neutral, how irresponsibly equivalent, as if both were guilty of the burn. But Picasso got to skate through the 20th century mostly free of #MeToo reevaluations. He's in for them now, finally, though we've yet to see a Picasso the Misogynist: A Retrospective." I'm not much for condemning an artist's entire oeuvre over his personal atrocities. We'd be left with very little. We're all demons to some extent. Artists are bigger demons because they're naturally inclined to greater creativity. We wouldn't have much Schubert without the inner demons that gave us the great beauty of his works, though he seems to have controlled the demons enough not to terrorize others with them. Bottling it all up probably caused his early death at 30 or thereabout. Picasso lived too long and seemed happy getting his sustenance from terrorizing those close to him. It doesn't diminish his work or worth. It just reminds us that some great men and women are best admired from afar. Get too close, and you might get burned.
—P.T.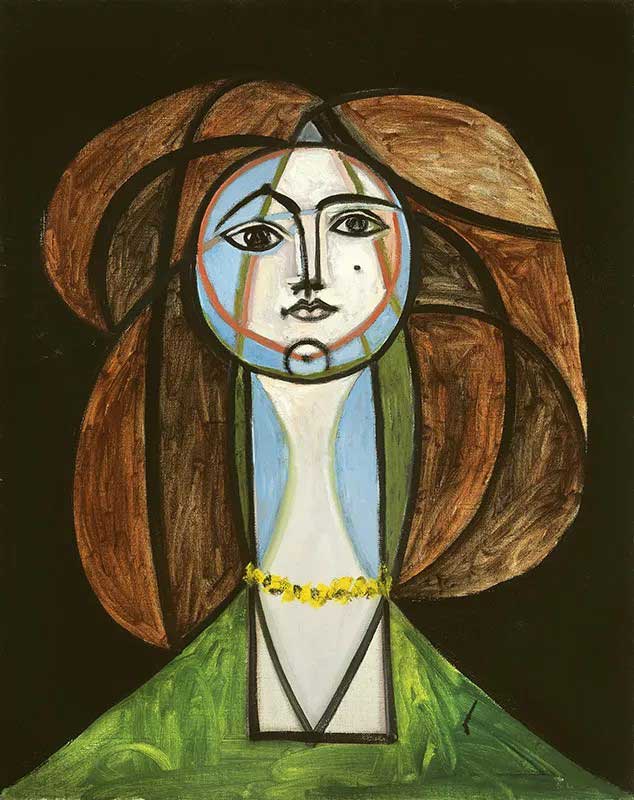 Now this: It's Charlie Chaplin's birthday.

The Live Calendar is a compendium of local and regional political, civic and cultural events. You can input your own calendar events directly onto the site as you wish them to appear (pending approval of course). To include your event in the Live Calendar, please fill out this form.
For the full calendar, go here.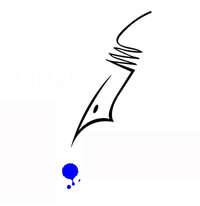 J. Edgar Hoover is a household word. He is a hero to millions of decent citizens and an anathema to evil men. No other American now or in our past has ever served the cause of justice more faithfully or so well. […] Under his guiding hand, the FBI has become the greatest criminal investigation body in the history of the world. The country has been made safer from groups that would subvert our way of life and men who would harm and destroy our persons. Edgar Hoover has been my close personal friend for thirty years, and he was my close personal neighbor for nineteen years. I know he loved my dog, and I think he thought a little bit of me as a neighbor, and I am proud and happy to join the rest of the nation this afternoon in honoring this quiet and humble and magnificent public servant. 
–Lyndon B. Johnson, May 8, 1968, on Hoover's 40th anniversary as FBI director.