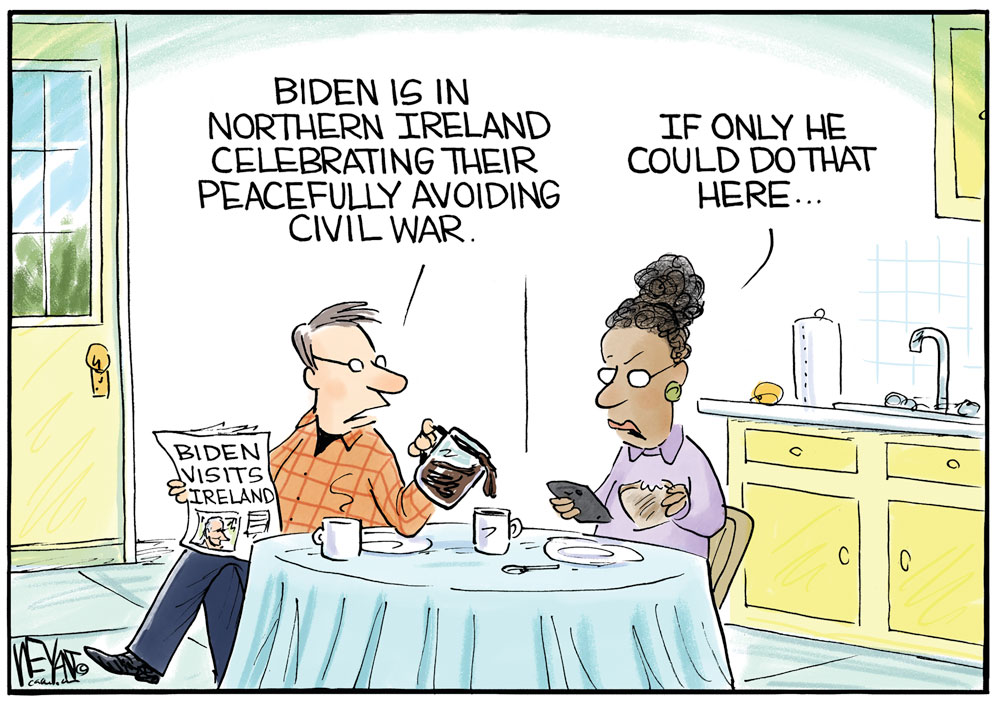 To include your event in the Briefing and Live Calendar, please fill out this form.
Weather: Partly cloudy. Highs in the mid 80s. Southwest winds 5 to 10 mph. Friday Night: Clear. Lows in the upper 50s. Southwest winds 5 to 10 mph.




Today at a Glance:
Free For All Fridays with Host David Ayres, an hour-long public affairs radio show featuring local newsmakers, personalities, public health updates and the occasional surprise guest, starts a little after 9 a.m. Today: Brian McMillan is hosting, with guests Al Hadeed, the county attorney, whom will give an update on dunes, plus Penny Buckles and Mike Boyd, who will talk about the Flagler County Fair and Youth Show.
Flagler County Fair's 4-H and FFA Youth Livestock Show and Sale: At County Fairgrounds, 150 Sawgrass Road. With 4-H and FFA livestock exhibitions and competitions, the fair brings out the best in tomorrow's farmers. In addition to 4-H and FFA contests, the event also features other exhibits, displays, and demonstrations.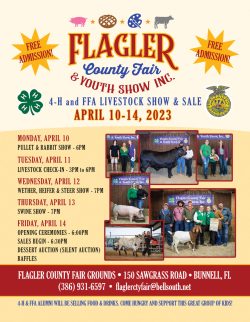 The Blue 22 Forum, a discussion group organized by local Democrats, meets at 12:15 p.m. at the Palm Coast Community Center. (On Oct. 14 only, it is meeting at the 2nd floor conference room at the Katz and Green Building, 1 Florida Park Drive, Palm Coast.) Come and add your voice to local, state and national political issues.
Matanzas High's Pirate Players Present 'Grease,' the musical, at Pirates Theatre on the school's campus Thursday, Friday, Saturday at 7 p.m., with a 2 p.m. matinee on Saturday. Tickets are $10 online or at the door. Book here.




The Cosmic Hippie at the Hammock Community Center, noon to 10 p.m.: Join us for a two part event to start the weekend on a high note! From 12pm – 2pm, an "infused" brunch will be available. Adults are invited to enjoy a selection of food and drinks for only $25. From 7 to 10 p.m., the "CannaDance Party" is on with DJ Recipe & Friends! Vendors will be with us all night presenting trippy art, clothing, gifts… and more! Adults 21+ The Vendor's Village will be open to the public from 2 to 10 p.m. No minors will be allowed on the premises after 6 p.m. Minors must be accompanied by an adult at all times. Zero exceptions! Proof of age will be required for entry. Vendors ☆ Food ☆ Music Free after 2 p.m.
LGBTQ+ Night at Flagler Beach's Coquina Coast Brewing Company: The monthly LGBTQ+ social for adults is scheduled for every second Friday of the month from 8 to 11 p.m. at Coquina Coast Brewing Co., 318 Moody Boulevard, Flagler Beach. "Come together, make new friends and share some brews. Going strong since Oct 2021! We feature many genres of local LGBTQ+ talent in our community; comedy, burlesque, belly dance, drag, musicians, bingo games, etc. There is never a cover charge but donations are greatly appreciated! When you register, your email is used to keep you up to date on future LGBTQ+ friendly events.
Daytona State College Theatre's 'The Prom,' at the News-Journal Center, 221 N Beach St, Daytona Beach, 7:30 p.m. April 7, 8, 14, 15, 16, tickets $10. Book here. In "The Prom," Emma, a lesbian, becomes an instant outcast–and a national headline–when her high school cancels the prom rather than let her attend with her girlfriend. Sensing a chance to correct an injustice, and maybe get some good publicity along the way, a group of fading celebrities takes up the cause, and invades Emma's small Indiana town. But their bumbling attempts at social activism make the situation far worse than they or Emma could have imagined. Cultures clash and the town erupts in chaos. The community's reputation, Emma's future and the actors' careers, all hang in the balance, until a true hero emerges to save the day. Uproarious and ultimately uplifting, this new musical proves that standing up for yourself and inspiring others to accept their differences can make you the star you were always meant to be.
In Coming Days:
Flagler Pride Weekend: All applications (Vendor, Sponsor, Volunteer, Speaker, Entertainment) for Flagler Pride Weekend are now open until midnight on May 20th, 2023. No late applications will be accepted or considered. Vendors, apply here. Flagler Pride weekend is scheduled for June 10-12, at Palm Coast's Central Park.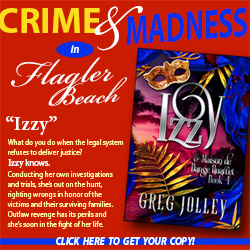 April 15: The University Women of Flagler's general membership meets at 9:30 a.m. at the Hilton Garden Inn, 55 Town Center Blvd., Palm Coast. Guests are welcome. Cost is $17 if paying by check; $18 if paying through this link. The April 15 speaker is Lt. General Mark Hertling, a retired three star general living in Flagler Beach having had global military and other responsibilities on behalf of the United States, positions on Presidential councils and Boards of Directors, a true winner in the sports arena, and an ace commentator on national television news outlets.




April 26: Flagler Tiger Bay After Dark: Dr. Maya Angelou, a Conversation with Colin Johnson, grandson of Dr. Maya Angelou, who will share his story of growing up with a national treasure, and her perspective on life and politics. 5:30 p.m., Crave's Coastal Kitchen & Cocktails, 2000 S Ocean Shore Blvd, Flagler Beach. Your $25 ticket includes event entry and heavy hors d'oeuvres. Cash bar. Colin Johnson,
A civil rights activist and National Women's Hall of Fame Inductee, Dr. Maya Angelou's Awards and Honors include the Presidential Medal of Freedom, National Medal of Arts, and numerous Grammy Awards. Angelou was commemorated with a Forever Stamp by the U.S. Postal Service in 2015 for her contributions to arts, culture and equality. Join us for a fascinating look at the life and legacy of Dr. Maya Angelou.
Notably: Just as the Flagler County Fair is set to end, the Universal Expo of 1900 (Exposition Universelle de 1900) opened on this day in… well, yes. It would run until November 12, 1900, attract 50 million people–the number of people whop normally visit Disney properties in Central Florida when Ron DeSantis isn't acting like a Talib toward the Mouse–and inaugurate some of Paris's iconic landmarks, like the over the top Pont Alexandre III (the sort of bridge Trump might build between his bed and the toilet), and those fabulous metro station entrances. The Eiffel Tower, built for the 1889 exhibit, was still the main attraction in 1900, as it would remain since, exhibit or no exhibit. Emil Zola took celebrated pictures of the exhibit. But there apparently was "Chaos in All the Buildings "the day of the opening, according to a sub-headline in the next day's New York Times account, and that "A Month Will pass Before All Exhibits Are installed," with the United States leading all exhibitors except France. "The day's ceremonies were a peculiar mixture of sumptuous splendor  in the Salles des Fetes and widespread confusion and unreadiness elsewhere," the paper's lead article read. "Nothing could have exceeded the picturesque stage setting in the beautiful building in which the inaugural ceremonies were held, the gorgeous uniforms of the diplo-mats and soldiers, the splendid orchestra and chorus, and the magnificent effect produced by the grand staircase up which President Loubet proceeded to view the ex-position, lined with some two hundred picked men of the Republican Guards, with jackboots, white breeches, gleaming cuirasses and horsehair plumes streaming from shining helmets." Émile François Loubet? Does anyone remember the poor man, who was president of France between 1899 and 1906? A French Millard Filmore.
—P.T.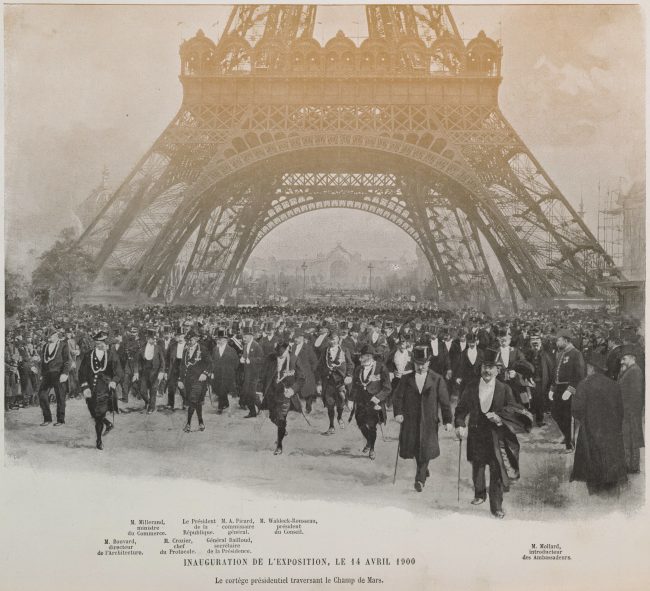 Now this:

The Live Calendar is a compendium of local and regional political, civic and cultural events. You can input your own calendar events directly onto the site as you wish them to appear (pending approval of course). To include your event in the Live Calendar, please fill out this form.
For the full calendar, go here.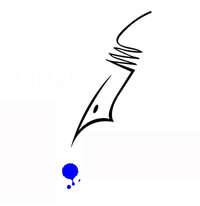 In 1993, New York's Democratic senator Daniel Patrick Moynihan, a former social scientist, made an incisive observation: Humans have a limited ability to cope with people behaving in ways that depart from shared standards. When unwritten rules are violated over and over, Moynihan observed, societies have a tendency to "define deviancy down"—to shift the standard. What was once seen as abnormal becomes normal. Moynihan applied this insight, controversially, to America's growing social tolerance for single-parent families, high murder rates, and mental illness. Today it can be applied to American democracy. Although political deviance—the violation of unwritten rules of civility, of respect for the press, of not lying—did not originate with Donald Trump, his presidency is accelerating it. Under President Trump, America has been defining political deviancy down. The president's routine use of personal insult, bullying, lying, and cheating has, inevitably, helped to normalize such practices. Trump's tweets may trigger outrage from the media, Democrats, and some Republicans, but the effectiveness of their responses is limited by the sheer quantity of violations. As Moynihan observed, in the face of widespread deviance, we become overwhelmed—and then desensitized. We grow accustomed to what we previously thought to be scandalous.
–From Steven Levitsky and Daniel Ziblatt's How Democracies Die (2018).