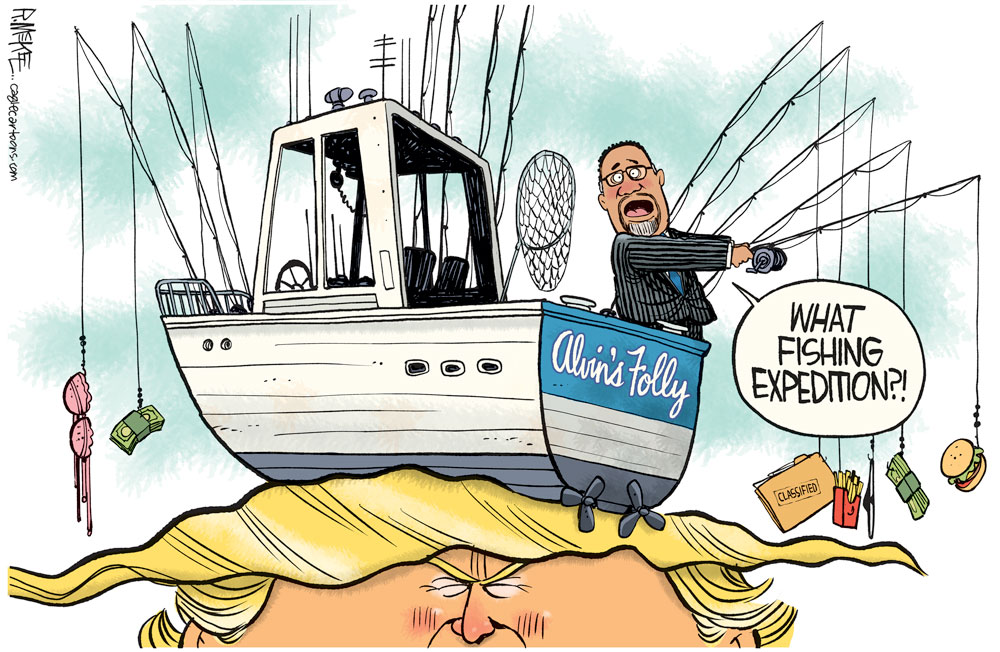 To include your event in the Briefing and Live Calendar, please fill out this form.
Weather: Mostly cloudy with a 20 percent chance of showers. Highs in the upper 70s. East winds 10 to 15 mph with gusts up to 25 mph. Wednesday Night: Mostly cloudy with a chance of showers. A slight chance of thunderstorms after midnight. Lows in the mid 60s. East winds 10 to 15 mph. Chance of rain 40 percent.




Today at a Glance:
Louis Gaskin Scheduled to be Killed at 6 p.m.: Convicted of murdering a Palm Coast couple in 1989 and the confessed killer of a third person three years earlier, Louis Gaskin is scheduled to be executed by lethal injection at the state prison in Raiford at 6 p.m. Executive Director of Floridians for Alternatives to the Death Penalty (FADP) Maria DeLiberato, FADP Board Member and Florida's 27th death row survivor Ron Wright, Jr. (who was sentenced to death by a 7-5 non-unanimous jury vote) and allies from across the state meet at 5 p.m. for a vigil and peaceful protest ahead of the scheduled execution in the designated area across the highway from the death chamber at Florida State Prison, 23916 NW 83rd Ave, Raiford. You may also register to join FADP and Death Penalty Action for a live, informative, and prayerful online vigil beginning at 5 p.m. Register here to be a part of the live audience, or watch on the Death Penalty Action Facebook Page. In the event of a solid STAY this event will be postponed until further notice.
For those who want to join the vigil from Palm Coast: There will be a 2:30 p.m. bus pick up at Winn Dixie, SR 100 and Old Kings Rd, Palm Coast. Contact: Our Lady of Lourdes, 386-255-0433. The bus will make an earlier stop at 2 p.m. at Destination Daytona, 1637 US Hwy 1, Ormond Beach.
Separation Chat, Open Discussion: The Atlantic Chapter of Americans United for the Separation of Church and State hosts an open, freewheeling discussion on the topic here in our community, around Florida and throughout the United States, noon to 1 p.m. at its new location, Pine Lakes Golf Club Clubhouse Pub & Grillroom (no purchase is necessary), 400 Pine Lakes Pkwy, Palm Coast (0.7 miles from Belle Terre Parkway). Call (386) 445-0852 for best directions. All are welcome! Everyone's voice is important. For further information email [email protected] or call Merrill at 804-914-4460.




Flagler County Fair's 4-H and FFA Youth Livestock Show and Sale: At County Fairgrounds, 150 Sawgrass Road. With 4-H and FFA livestock exhibitions and competitions, the fair brings out the best in tomorrow's farmers. In addition to 4-H and FFA contests, the event also features other exhibits, displays, and demonstrations.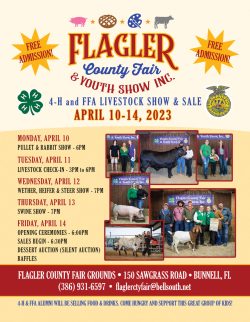 Weekly Chess Club for Teens, Ages 9-18, at the Flagler County Public Library: Do you enjoy Chess, trying out new moves, or even like some friendly competition? Come visit the Flagler County Public Library at the Teen Spot every Wednesday from 4 to 5 p.m. for Chess Club. Everyone is welcome, for beginners who want to learn how to play all the way to advanced players. For more information contact the Youth Service department 386-446-6763 ext. 3714 or email us at [email protected]
Stetson Guitar Ensemble, Guitar Ensembles with student performers, 7:30 p.m., Elizabeth Hall, Room 100 (Lee Chapel), 421 North Woodland Boulevard, DeLand. All concerts are free and open to the public.
In Coming Days:
Flagler Pride Weekend: All applications (Vendor, Sponsor, Volunteer, Speaker, Entertainment) for Flagler Pride Weekend are now open until midnight on May 20th, 2023. No late applications will be accepted or considered. Vendors, apply here. Flagler Pride weekend is scheduled for June 10-12, at Palm Coast's Central Park.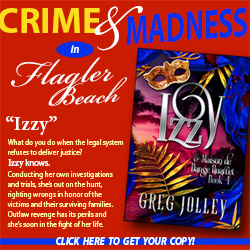 April 15: The University Women of Flagler's general membership meets at 9:30 a.m. at the Hilton Garden Inn, 55 Town Center Blvd., Palm Coast. Guests are welcome. Cost is $17 if paying by check; $18 if paying through this link. The April 15 speaker is Lt. General Mark Hertling, a retired three star general living in Flagler Beach having had global military and other responsibilities on behalf of the United States, positions on Presidential councils and Boards of Directors, a true winner in the sports arena, and an ace commentator on national television news outlets.
April 26: Flagler Tiger Bay After Dark: Dr. Maya Angelou, a Conversation with Colin Johnson, grandson of Dr. Maya Angelou, who will share his story of growing up with a national treasure, and her perspective on life and politics. 5:30 p.m., Crave's Coastal Kitchen & Cocktails, 2000 S Ocean Shore Blvd, Flagler Beach. Your $25 ticket includes event entry and heavy hors d'oeuvres. Cash bar. Colin Johnson,
A civil rights activist and National Women's Hall of Fame Inductee, Dr. Maya Angelou's Awards and Honors include the Presidential Medal of Freedom, National Medal of Arts, and numerous Grammy Awards. Angelou was commemorated with a Forever Stamp by the U.S. Postal Service in 2015 for her contributions to arts, culture and equality. Join us for a fascinating look at the life and legacy of Dr. Maya Angelou.
Notebook: A few startling excerpts from the Times's examination of Bitcoin mines, what seems to be an ongoing environmental and economic scandal that trudges along, unimpaired: "The New York Times has identified 34 such large-scale operations, known as Bitcoin mines, in the United States, all putting immense pressure on the power grid and most finding novel ways to profit from doing so. Their operations can create costs — including higher electricity bills and enormous carbon pollution — for everyone around them, most of whom have nothing to do with Bitcoin." Each of these operations uses at least 30,000 times as much power as the average US home, or the equivalent of 3 million homes. "The additional power use across the country also causes as much carbon pollution as adding 3.5 million gas-powered cars to America's roads. […] Their massive energy consumption combined with their ability to shut off almost instantly allows some companies to save money and make money by deftly pulling the levers of U.S. power markets. They can avoid fees charged during peak demand, resell their electricity at a premium when prices spike and even be paid for offering to turn off. Other major energy users, like factories and hospitals, cannot reduce their power use as routinely or dramatically without severe consequences." Enterprise's freedom to screw consumers at every turn.
—P.T.
Now this:

The Live Calendar is a compendium of local and regional political, civic and cultural events. You can input your own calendar events directly onto the site as you wish them to appear (pending approval of course). To include your event in the Live Calendar, please fill out this form.
For the full calendar, go here.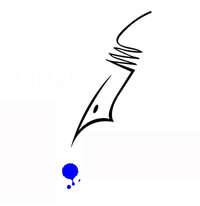 Deleuze and Guattari argue that these works belong to a "minor literature" not because of their quality, but because they are written by minorities carving out places for themselves within the language of the hegemon. Explicit in this theory is the idea that writing a minor literature is a revolutionary act. "How to become a nomad and an immigrant and a gypsy in relation to one's own language?" they ask, as if in a challenge to all writers. [Anton] Shammas has met this challenge. So have a handful of other Palestinian authors writing in Hebrew, the most famous of whom perhaps is Sayed Kashua. As an Israeli, when I read Shammas and Kashua these days, something clenches in my throat. Both of them left the country—Kashua in 2014. Israel now has the most fundamentalist and reactionary government it has ever known. One can only read with terrible sorrow the Hebrew of these writers, which appears to be not so much written on paper as etched on skin. It's a disappearing Hebrew, a generous, lived-in, and inclusive Hebrew, and the literary world should mourn its absence.
–From Ruth Margalit's review of a new translation of Anton Shammas's Arabesques, first published in Hebrew in 1986, in The New York Review of Books, April 20, 2023.