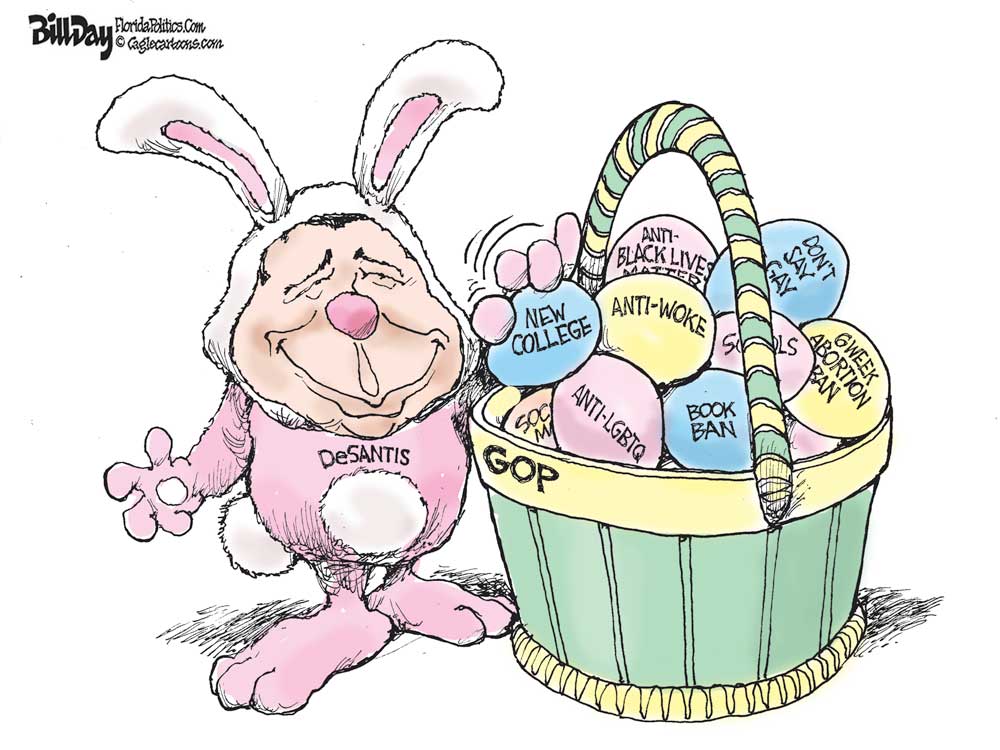 To include your event in the Briefing and Live Calendar, please fill out this form.
Weather: Cloudy with a slight chance of thunderstorms. A chance of showers in the morning, then showers likely in the afternoon. Much cooler with highs in the upper 60s. North winds 10 to 15 mph with gusts up to 30 mph. Chance of rain 70 percent. Sunday Night: Showers likely with a slight chance of thunderstorms. Lows around 60. Northeast winds 15 to 20 mph with gusts up to 35 mph. Chance of rain 70 percent.




Today at a Glance:
Palm Coast Farmers' Market at European Village: The city's only farmers' market is open every Sunday from noon to 4 p.m. at European Village, 101 Palm Harbor Pkwy, Palm Coast. With fruit, veggies, other goodies and live music. For Vendor Information email [email protected]. Easter egg hunt starts at 2:00pm! Make sure to bring the family out for this Easter to enjoy all of our amazing vendors. The market will be open from 12pm to 4pm at The European Village with possibility of live music and a guarantee of a good time.
Grace Community Food Pantry, 245 Education Way, Bunnell, drive-thru open today from 1 to 4 p.m. The food pantry is organized by Pastor Charles Silano and Grace Community Food Pantry, a Disaster Relief Agency in Flagler County. Feeding Northeast Florida helps local children and families, seniors and active and retired military members who struggle to put food on the table. Working with local grocery stores, manufacturers, and farms we rescue high-quality food that would normally be wasted and transform it into meals for those in need. The Flagler County School District provides space for much of the food pantry storage and operations. Call 386-586-2653 to help, volunteer or donate.
Al-Anon Family Groups: Help and hope for families and friends of alcoholics. Meetings are every Sunday at Silver Dollar II Club, Suite 707, 2729 E Moody Blvd., Bunnell, and on zoom. More local meetings available and online too. Call 904-315-0233 or see the list of Flagler, Volusia, Putnam and St. Johns County meetings here.
In Coming Days:
Flagler Pride Weekend: All applications (Vendor, Sponsor, Volunteer, Speaker, Entertainment) for Flagler Pride Weekend are now open until midnight on May 20th, 2023. No late applications will be accepted or considered. Vendors, apply here. Flagler Pride weekend is scheduled for June 10-12, at Palm Coast's Central Park.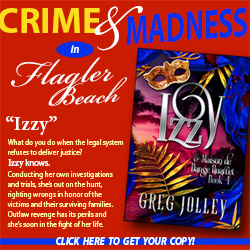 April 15: The University Women of Flagler's general membership meets at 9:30 a.m. at the Hilton Garden Inn, 55 Town Center Blvd., Palm Coast. Guests are welcome. Cost is $17 if paying by check; $18 if paying through this link. The April 15 speaker is Lt. General Mark Hertling, a retired three star general living in Flagler Beach having had global military and other responsibilities on behalf of the United States, positions on Presidential councils and Boards of Directors, a true winner in the sports arena, and an ace commentator on national television news outlets.




April 26: Flagler Tiger Bay After Dark: Dr. Maya Angelou, a Conversation with Colin Johnson, grandson of Dr. Maya Angelou, who will share his story of growing up with a national treasure, and her perspective on life and politics. 5:30 p.m., Crave's Coastal Kitchen & Cocktails, 2000 S Ocean Shore Blvd, Flagler Beach. Your $25 ticket includes event entry and heavy hors d'oeuvres. Cash bar. Colin Johnson, A civil rights activist and National Women's Hall of Fame Inductee, Dr. Maya Angelou's Awards and Honors include the Presidential Medal of Freedom, National Medal of Arts, and numerous Grammy Awards. Angelou was commemorated with a Forever Stamp by the U.S. Postal Service in 2015 for her contributions to arts, culture and equality. Join us for a fascinating look at the life and legacy of Dr. Maya Angelou.
Editorial notebook: We are in the middle of Ramadan. It was also Passover last week, and it is Easter today. The fanatics are at it in Jerusalem: Muslim fanatics are barricading themselves inside al-Aqsa Mosque to spend the night, a practice usually allowed by the Israeli government–the apartheid government, one should say, the way media routinely referred to the South African government pre-Mendela–only in the last 10 days of Ramadan. So Israeli troops have gone in and forcibly removed worshippers, firing rubber bullets at them. Meanwhile Israeli colonists in the occupied West Bank (commonly and euphemistically referred to by the cozier but inaccurate term "settler" in American media), who are among the more zealous of the Israeli right (the equivalent of our white nationalist Christians) have been attempting to storm the Temple Mount to sacrifice live goats there, also in opposition to Israeli regulations. But the Israelis have been otherwise accommodating the Temple Mount worshippers as they have not the mosque's. Sop tempers, and rockets, have flared, though once again in our media the focus is exclusively on the rockets, though it's good to see that both sides have mostly and intentionally fired at vacant fields, with errant exceptions: Hezbollah in Lebanon and Israel, who are like Southern duelists of old, don't want a conflagration, but neither wants to lose face, so they go through ritualized misfires, knowing that the alternative is a bloodbath neither side will win and both sides will rue. Hamas is another story. Its fanatics are like those colonists: they thirst for blood. And they know who their greatest ally is: Netanyahu, one of the Middle East's cruelest, most amoral hotheads, and the ultimate source of what really amounts to only the latest in mounting tensions between Palestinians who see no exit from an Israel rejecting all possibilities of a two-state solution, and an Israel in the midst of its hardest turn right, and away from democracy, since its founding. The near future will not be peaceful.
—P.T.
Now this:

The Live Calendar is a compendium of local and regional political, civic and cultural events. You can input your own calendar events directly onto the site as you wish them to appear (pending approval of course). To include your event in the Live Calendar, please fill out this form.
For the full calendar, go here.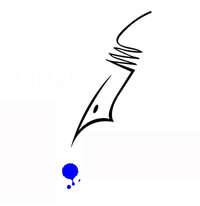 "Two targets in particular seemed to interest Sharon's army," Thomas Friedman, then a young correspondent for The New York Times in Beirut, later wrote. One was an archive of old Palestine— books, land deeds, photographs of Arab life, and maps that marked every Arab village that stood before the State of Israel was created. Friedman observed the graffiti the Israeli soldiers left behind in the room where the archives had been kept. Palestinian? What's that? And Palestinians, fuck you."
–From Lawrence Wright's Thirteen Days in September (2014).