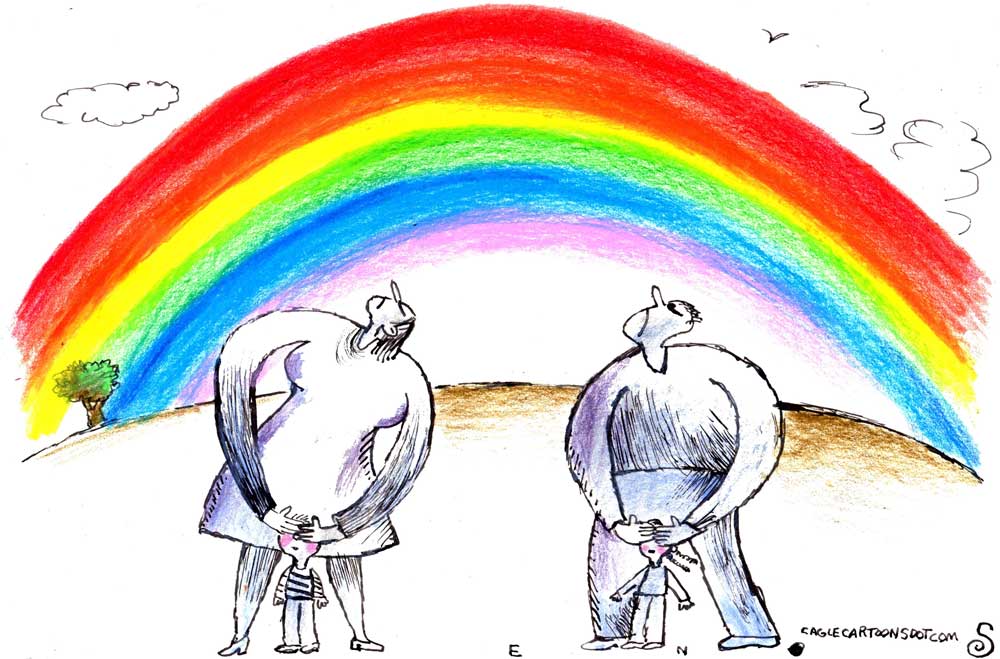 To include your event in the Briefing and Live Calendar, please fill out this form.
Weather: Mostly cloudy. A slight chance of showers in the morning, then a chance of showers with a slight chance of thunderstorms in the afternoon. Highs in the mid 80s. Southeast winds 10 to 15 mph. Chance of rain 40 percent. Monday Night: Partly cloudy. A chance of showers with a slight chance of thunderstorms in the evening. Lows in the lower 60s. Southeast winds 10 to 15 mph, becoming southwest around 5 mph after midnight. Chance of rain 40 percent.




Today at a Glance:
In court: Robert Orr, Las Brisas Condo Association president at the time of his initial arrest, is sentenced on five counts of video voyeurism and two counts of unlawful use of two-way communication devices after a sheriff's investigation found he serially, secretly video recorded women getting undressed in condo suites. He has pleaded to a deal that would result in a 24-month prison sentence followed by three years on probation. See the original article here. The sentencing is at 1:30 p.m. before Circuit Judge Terence Perkins in Courtroom 401 at the county courthouse.
The Flagler County Commission meets at 9 a.m. at the Government Services Building, 1769 E. Moody Boulevard, Building 2, Bunnell. Unlike Palm Coast, the county is expected to ratify a contract extension with Waste Pro, the garbage hauler. Palm Coast has opted to go with a different hauler. Access meeting agendas and materials here. The five county commissioners and their email addresses are listed here.
The Beverly Beach Town Commission meets at 6 p.m. at the meeting hall building behind the Town Hall, 2735 North Oceanshore Boulevard (State Road A1A) in Beverly Beach. See meeting announcements here.
Nar-Anon Family Groups offers hope and help for families and friends of addicts through a 12-step program, 6 p.m. at St. Mark by the Sea Lutheran Church, 303 Palm Coast Pkwy NE, Palm Coast, Fellowship Hall Entrance. See the website, www.nar-anon.org, or call (800) 477-6291. Find virtual meetings here.
Astronomy Club of Palm Coast Meeting at the Flagler County Public Library, 2500 Palm Coast Pkwy NW, Palm Coast, 6 p.m. Anyone interested in astronomy is welcome. Meeting room is located immediately to the right after entering the library. See the website here.




In Coming Days:
Flagler Pride Weekend: All applications (Vendor, Sponsor, Volunteer, Speaker, Entertainment) for Flagler Pride Weekend are now open until midnight on May 20th, 2023. No late applications will be accepted or considered. Vendors, apply here. Flagler Pride weekend is scheduled for June 10-12, at Palm Coast's Central Park.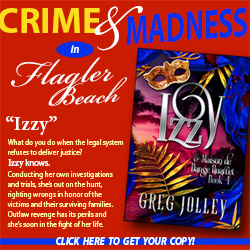 April 15: The University Women of Flagler's general membership meets at 9:30 a.m. at the Hilton Garden Inn, 55 Town Center Blvd., Palm Coast. Guests are welcome. Cost is $17 if paying by check; $18 if paying through this link. The April 15 speaker is Lt. General Mark Hertling, a retired three star general living in Flagler Beach having had global military and other responsibilities on behalf of the United States, positions on Presidential councils and Boards of Directors, a true winner in the sports arena, and an ace commentator on national television news outlets.
April 26: Flagler Tiger Bay After Dark: Dr. Maya Angelou, a Conversation with Colin Johnson, grandson of Dr. Maya Angelou, who will share his story of growing up with a national treasure, and her perspective on life and politics. 5:30 p.m., Crave's Coastal Kitchen & Cocktails, 2000 S Ocean Shore Blvd, Flagler Beach. Your $25 ticket includes event entry and heavy hors d'oeuvres. Cash bar. Colin Johnson,
A civil rights activist and National Women's Hall of Fame Inductee, Dr. Maya Angelou's Awards and Honors include the Presidential Medal of Freedom, National Medal of Arts, and numerous Grammy Awards. Angelou was commemorated with a Forever Stamp by the U.S. Postal Service in 2015 for her contributions to arts, culture and equality. Join us for a fascinating look at the life and legacy of Dr. Maya Angelou.
Notably: A curious conjunction of occurrences on this day. in 1944, while about 2,000 Black soldiers were among the Allied troops gathering in Britain for the Normandy landing a few weeks later, to free Europe from fascism and race supremacy, the U.S. Supreme Court voted 8-1 in a ruling declaring the Black vote legitimate after all. Lonnie Smith had tried to vote in a Texas primary in 1940. He presented his poll ta receipt (back when those suppressive means were legal, as they now are again in Florida and a few other states, under different guises), but was told that, being Black (or "Negro," in the day's parlance, assuming, kindly that he was not called other names) he could not vote. He sued and won. Justice Owen Roberts dissented, calling saying his colleagues showed "intolerance" toward precedent. On the same day, today, in 1968, Martin Luther King delivered his I've Been to the Mountaintop speech in Memphis. The next day, James Earl Ray, a fugitive from a Missouri prison shot and killed him.
—P.T.
Now this:
Flagler Beach Webcam:
https://www.youtube.com/live/kYlw-B5iMy8

The Live Calendar is a compendium of local and regional political, civic and cultural events. You can input your own calendar events directly onto the site as you wish them to appear (pending approval of course). To include your event in the Live Calendar, please fill out this form.
For the full calendar, go here.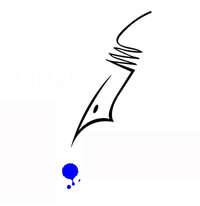 Anything is possible, it can be said, if you believe in miracles. Perhaps God did create all organisms, including human beings, in finished form, in one stroke, and maybe it all happened several thousand years ago. But if that is true, he also salted the earth with false evidence in such endless and exquisite detail, and so thoroughly from pole to pole, as to make us conclude first that life evolved, and second that the process took billions of years. Surely Scripture tells us He would not do that. The Prime Mover of the Old and New Testaments is variously loving, magisterial, denying, thunderously angry, and mysterious, but never tricky.
–From Edward O. Wilson's Consilience (1998).