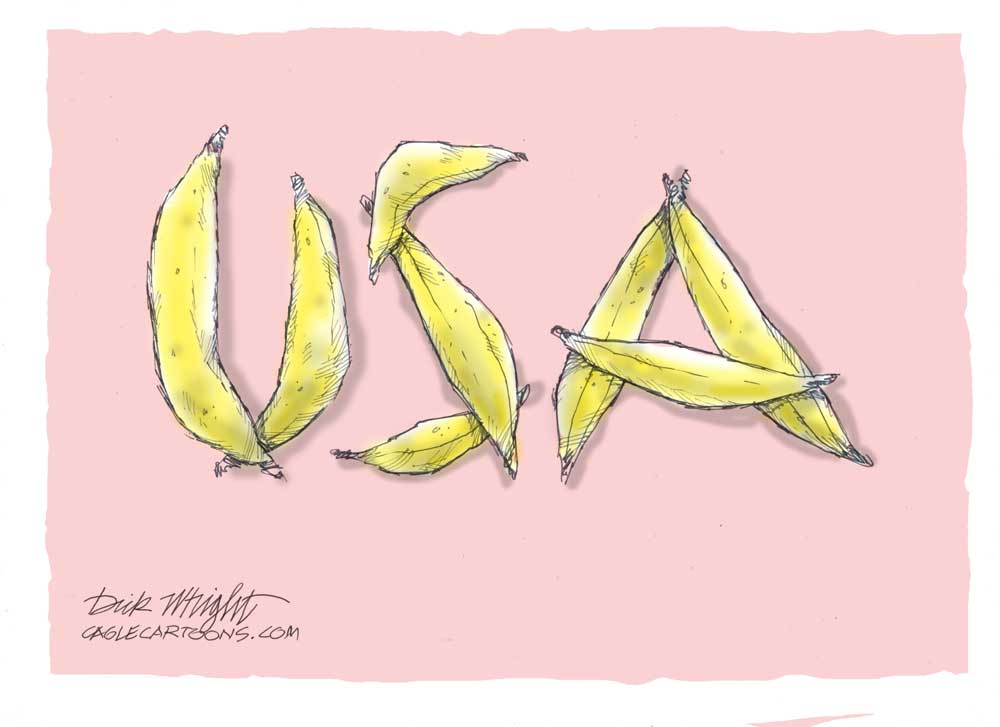 To include your event in the Briefing and Live Calendar, please fill out this form.
Weather: Partly cloudy. Highs in the upper 80s. Southwest winds 10 to 15 mph. Saturday NightMostly clear in the evening, then becoming mostly cloudy. Lows in the mid 60s. West winds 10 to 15 mph.




Today at a Glance:
11th Annual Spoonbills & Sprockets Cycling Tour: One of the nation's most iconic roadways, Spoonbills & Sprockets returns for the 11th year in 2023, on April 1. Heading into the new decade of this ride, it's revitalized and ready to be your most memorable experience as you cycle 15, 37, 62 or 100 miles along the A1A Scenic Byway. Why A1A? No other stretch of highway reaches deeper into America's history than the A1A Scenic & Historical Coastal Byway. Register here.
The First Saturday Creative Bazaar Arts and Craft Market, a flea market presented by the Palm Coast Arts Foundation, is scheduled for 9 a.m. at the foundation's grounds, 1500 Central Avenue in Palm Coast's Town Center.
Michael Butler at AAUW: What is Academic Freedom and Why Does It Matter? American Association of University Women Flagler's April 1 meeting is from 11 a.m. to 1 p.m. at Cypress Knoll Golf and Country Club, 53 East Hampton, Palm Coast. The guest is Dr. Michael Butler, Professor of History Chair of Humanities, Flagler College. The presentation is $5 to attend, $25 with lunch. Please check the website for more information. "It's easy to ridicule Florida, or cite 'Florida Man.' But the Florida of today is the America of tomorrow," Butler told Vanity Fair in an article about Gov. Ron DeSantis's assaults on academic freedom. "If you put these culture wars into context, there's always a bigger issue at play. This time, it's 2024, and Florida is being used as a laboratory for policies and practices concerning higher education that will be unveiled at the national level."
The Saturday Flagler Beach Farmers Market is scheduled for 9 a.m. to 1 p.m. today at Wickline Park, 315 South 7th Street, featuring prepared food, fruit, vegetables , handmade products and local arts from more than 30 local merchants. The market is hosted by Flagler Strong, a non-profit.
Sunshine and Sandals Social at Cornerstone: Every first Saturday we invite new residents out to learn everything about Flagler County at Cornerstone Center, 608 E. Moody Blvd, Bunnell, 1 to 2:30 p.m. We have a great time going over dog friendly beaches and parks, local social clubs you can be a part of as well as local favorite restaurants.




Celebrate Jazz Appreciation Month (JAM) with NEFJA–the North East Florida Jazz Association. NEFJA is proud to present the Longineu Parsons Quintet at its annual JAM concert on Saturday, April 1 from 2:30 to 4:30 p.m. at the Daytona Beach Museum of Arts and Sciences. Proceeds from the concert will provide scholarships for talented Florida music students enrolled in a Jazz Studies program at a Florida college or university. Tickets are $40 for members and $45 for guests. Tickets can be purchased at Chez Jacqueline in Palm Coast, on nefja.org, or by calling   Carolyn Hawkins 386-793-0182.
Grace Community Food Pantry, 245 Education Way, Bunnell, drive-thru open today from 10 a.m. to 1 p.m. The food pantry is organized by Pastor Charles Silano and Grace Community Food Pantry, a Disaster Relief Agency in Flagler County. Feeding Northeast Florida helps local children and families, seniors and active and retired military members who struggle to put food on the table. Working with local grocery stores, manufacturers, and farms we rescue high-quality food that would normally be wasted and transform it into meals for those in need. The Flagler County School District provides space for much of the food pantry storage and operations. Call 386-586-2653 to help, volunteer or donate.
Family Farm Festival at Florida Agricultural Museum, 7900 N Old Kings Rd, Palm Coast, 10 a.m. to 4 p.m. Presented by Flagler County Farm Bureau, UF/IFAS Extension, and Florida Ag in the Classroom. Come join us for a fun-filled day learning about Florida Agriculture through engaging interactive activities and expert demonstrations. Experience life on a Pioneer Farm. Engage with the farm animals. Take a ride on a train. And so much more! Food will be available for purchase. Admission: $8 children/$10 adults in advance. $10 children/$12 adults at the door Museum Members FREE with proof of membership.
In Coming Days:
Flagler Pride Weekend: All applications (Vendor, Sponsor, Volunteer, Speaker, Entertainment) for Flagler Pride Weekend are now open until midnight on May 20th, 2023. No late applications will be accepted or considered. Vendors, apply here. Flagler Pride weekend is scheduled for June 10-12, at Palm Coast's Central Park.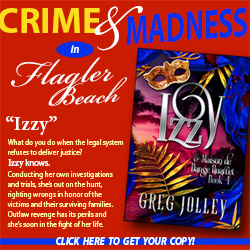 April 15: The University Women of Flagler's general membership meets at 9:30 a.m. at the Hilton Garden Inn, 55 Town Center Blvd., Palm Coast. Guests are welcome. Cost is $17 if paying by check; $18 if paying through this link. The April 15 speaker is Lt. General Mark Hertling, a retired three star general living in Flagler Beach having had global military and other responsibilities on behalf of the United States, positions on Presidential councils and Boards of Directors, a true winner in the sports arena, and an ace commentator on national television news outlets.
April 26: Flagler Tiger Bay After Dark: Dr. Maya Angelou, a Conversation with Colin Johnson, grandson of Dr. Maya Angelou, who will share his story of growing up with a national treasure, and her perspective on life and politics. 5:30 p.m., Crave's Coastal Kitchen & Cocktails, 2000 S Ocean Shore Blvd, Flagler Beach. Your $25 ticket includes event entry and heavy hors d'oeuvres. Cash bar. Colin Johnson,
A civil rights activist and National Women's Hall of Fame Inductee, Dr. Maya Angelou's Awards and Honors include the Presidential Medal of Freedom, National Medal of Arts, and numerous Grammy Awards. Angelou was commemorated with a Forever Stamp by the U.S. Postal Service in 2015 for her contributions to arts, culture and equality. Join us for a fascinating look at the life and legacy of Dr. Maya Angelou.
Notably: Newscasters, cartoonists (see above), stand-up comics, social mierda warriors have been having a grand time calling the United States a banana republic since Trump's indictment, raising two questions: what took so long in a republic gone bananas since January 20, 1981? And how many people in our republic of book-burners and disunited states of amnesia might remember who originated the terms and where? Pedantry to the rescue! You can see the first iteration of the terms "banana republic" as O'Henry coined them in his early story collection, Cabbages and Kings, in the quote below. I slogged through the book a while back. It was a slog (it takes place in the fictional Caribbean country of Anchuria, a blessedly more fun and funny place than the fictional Central American Boca Grande country of Joan Didion's creation in A Book of Common Prayer, which I found unreadable even as I slogged to the last page), because it takes a moment to get used to the O'Henry style of ceaseless wise-guy dialects and latter-Twain humor, especially for someone who never found Twain that funny. Every once in a while you get lines like this: "The air was full of human essence, of artificial enticement, of coquetry, indolence, pleasure, the man-made sense of existence," as if O'Henry was hacking with his machete, looking for a gem, or "the vast chasms of nicotinized silence," the sort of line I imagine CNN's Wolf Blitzer saving for a rainy day. A few years ago, if it's been that long (as O'henry would put it), the Library of America–our El Dorado, our Fountain of Youth, our unobjectionable Rushmore–published a one-volume collection of O'Henry's 101 best stories. Not nearly as much of a slog, and a needed respite from this daily grind in our banana county in a banana state in a country that ideologues aside, is still my magic kingdom: how can it not be, with landscapes like the Library of America?
—P.T.
Now this:
Flagler Beach Webcam:
https://www.youtube.com/live/kYlw-B5iMy8

The Live Calendar is a compendium of local and regional political, civic and cultural events. You can input your own calendar events directly onto the site as you wish them to appear (pending approval of course). To include your event in the Live Calendar, please fill out this form.
For the full calendar, go here.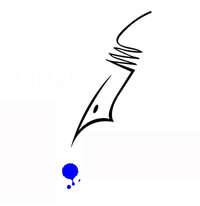 "One of the directors had his steam yacht coaled and with steam up, ready for a trip; and he turned her over to me, cart blongsh. In four hours I was on board of her, and hot on the trail of the fruit tub. I had a pretty good idea where old Wahrfield–that was his name, J. Churchill Wahrfield–would head for. At that time we had a treaty with about every foreign country except Belgium and that banana republic, Anchuria. There wasn't a photo of old Wahrfield to be had in New York–he had been foxy there–but I had his description. And besides, the lady with him would be a dead-give-away anywhere. She was one of the high-flyers in Society–not the kind that have their pictures in the Sunday papers-but the real sort that open chrysanthemum shows and christen battleships.
–From O'Henry's Cabbages and Kings (1904).