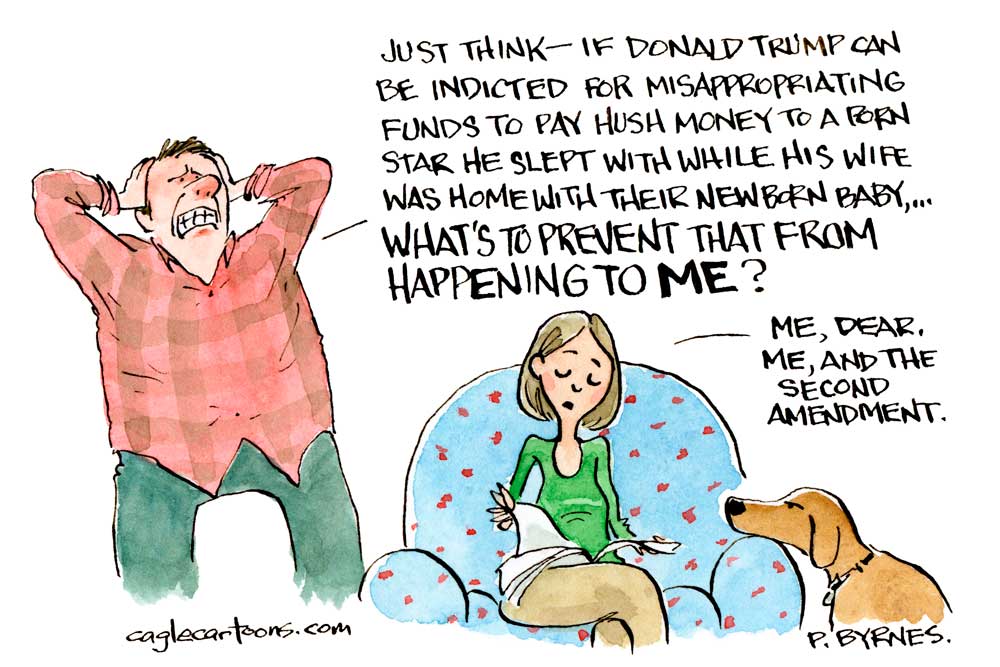 To include your event in the Briefing and Live Calendar, please fill out this form.
Weather: Partly cloudy. Highs in the lower 90s. Southwest winds 10 to 15 mph. Monday Night: Partly cloudy in the evening, then becoming mostly cloudy. Lows in the lower 60s. West winds 5 to 10 mph.




Today at a Glance:
The Bunnell City Commission meets at 7 p.m. at the Government Services Building, 1769 East Moody Boulevard, Bunnell, where the City Commission is holding its meetings until it is able to occupy its own City Hall on Commerce Parkway likely in early 2023. To access meeting agendas, materials and minutes, go here.
Nar-Anon Family Groups offers hope and help for families and friends of addicts through a 12-step program, 6 p.m. at St. Mark by the Sea Lutheran Church, 303 Palm Coast Pkwy NE, Palm Coast, Fellowship Hall Entrance. See the website, www.nar-anon.org, or call (800) 477-6291. Find virtual meetings here.
In Coming Days:
Flagler Pride Weekend: All applications (Vendor, Sponsor, Volunteer, Speaker, Entertainment) for Flagler Pride Weekend are now open until midnight on May 20th, 2023. No late applications will be accepted or considered. Vendors, apply here. Flagler Pride weekend is scheduled for June 10-12, at Palm Coast's Central Park.
Michael Butler at AAUW: What is Academic Freedom and Why Does It Matter? American Association of University Women Flagler's April 1 meeting is from 11 a.m. to 1 p.m. at Cypress Knoll Golf and Country Club, 53 East Hampton, Palm Coast. The guest is Dr. Michael Butler, Professor of History Chair of Humanities, Flagler College. The presentation is $5 to attend, $25 with lunch. Please check the website for more information. "It's easy to ridicule Florida, or cite 'Florida Man.' But the Florida of today is the America of tomorrow," Butler told Vanity Fair in an article about Gov. Ron DeSantis's assaults on academic freedom. "If you put these culture wars into context, there's always a bigger issue at play. This time, it's 2024, and Florida is being used as a laboratory for policies and practices concerning higher education that will be unveiled at the national level."




April 15: The University Women of Flagler's general membership meets at 9:30 a.m. at the Hilton Garden Inn, 55 Town Center Blvd., Palm Coast. Guests are welcome. Cost is $17 if paying by check; $18 if paying through this link. The April 15 speaker is Lt. General Mark Hertling, a retired three star general living in Flagler Beach having had global military and other responsibilities on behalf of the United States, positions on Presidential councils and Boards of Directors, a true winner in the sports arena, and an ace commentator on national television news outlets.
Flagler Tiger Bay After Dark: Dr. Maya Angelou, a Conversation with Colin Johnson, grandson of Dr. Maya Angelou, who will share his story of growing up with a national treasure, and her perspective on life and politics. 5:30 p.m., Crave's Coastal Kitchen & Cocktails, 2000 S Ocean Shore Blvd, Flagler Beach. Your $25 ticket includes event entry and heavy hors d'oeuvres. Cash bar. Colin Johnson,
A civil rights activist and National Women's Hall of Fame Inductee, Dr. Maya Angelou's Awards and Honors include the Presidential Medal of Freedom, National Medal of Arts, and numerous Grammy Awards. Angelou was commemorated with a Forever Stamp by the U.S. Postal Service in 2015 for her contributions to arts, culture and equality. Join us for a fascinating look at the life and legacy of Dr. Maya Angelou.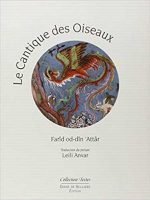 Byblos Bis: Yesterday in this space I wrote about Amin Maalouf's new novel exploring a world adrift and what it would take to save it, if not an unexpected intervention by an advanced civilization of this world, but never before revealed to it. Farîd-ud-Dîn 'Attâr, also known as Abū Ḥamīd bin Abū Bakr Ibrāhīm, also known as ʿAṭṭār of Nishapur, was a Sufi poet whose long life straddled the 12th and 13th centuries (that awful century in Europe, less awful elsewhere, particularly in the Islamic world, then so far more advanced than Europe's feudal mires) who wrote a book called The Song of the Birds. It's the story of the world's birds that gather up one day to go in search of their supreme being, under the leadership of a hoopoe. It's a quest: who are we, birds, where do we come from? They must cross seven successive valleys (as you cans see, the number seven has an august and linearly logical history from the time of biblical numerology to Sufist mysticism to Carlin's seven dirty words). They are hesitant. The hoopoe is their Scheherazade, edifying them with tales and courage despite the carnage the birds suffer along the way. Only 30 birds make it to what they think is their destination. All they find is their mirror image. Their true journey was within all along: "the toil of real men is to erase their ego," goes one verse, atrociously translated by me. The book has just been published in France. I cannot find an American translation. But it may be a more ancient and truer answer to Maalouf's questions. There is no quest for an outward savior, not even for god. The quest within is challenging enough for this world. If there is another, that quest can wait. We have few enough moments for this one, why waste our time on the other? One other note: one of the more magnificent pieces of music you will ever hear is called "The Song of the Birds," written by Clément Janequin, a French Renaissance composer. I don't know that there is any connection between Janequin's piece and the Sufi poet's. I don't think there is. But artistically the two works seem to fly on the same lifts. One version of the "Song of the birds" is by the conductor Jordi Savall. There are many others, for voice especially.
—P.T.
Now this: "The Song of the Birds," Jodi Savall
Flagler Beach Webcam:
https://www.youtube.com/live/kYlw-B5iMy8

The Live Calendar is a compendium of local and regional political, civic and cultural events. You can input your own calendar events directly onto the site as you wish them to appear (pending approval of course). To include your event in the Live Calendar, please fill out this form.
For the full calendar, go here.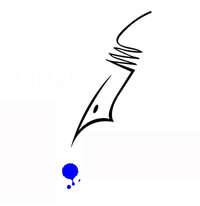 The writer Rebecca Solnit pointed out that walking "is how the body measures itself against the earth." And through such physical communion, walking offers up its crowning gift by bringing us emotionally, even spiritually, home to ourselves. When on the last day of our walk my son turned to me and said, "Dad, that's the only '10 out of 10' thing I've ever done in my life," I knew he had arrived not only in Santiago de Compostela, but, more meaningfully, in himself. The great naturalist John Muir keenly observed, "I only went out for a walk and … going out, I found, was really going in." Has anyone ever emerged from ambling through nature for an hour and regretted their improved state of being? Perhaps this is what that dedicated walker Henry David Thoreau was referring to when he wrote, "I took a walk in the woods and came out taller than the trees."
–From Andrew McCarthy's "Whatever the Problem, It's Probably Solved by Walking," The New York Times, March 25, 2023.