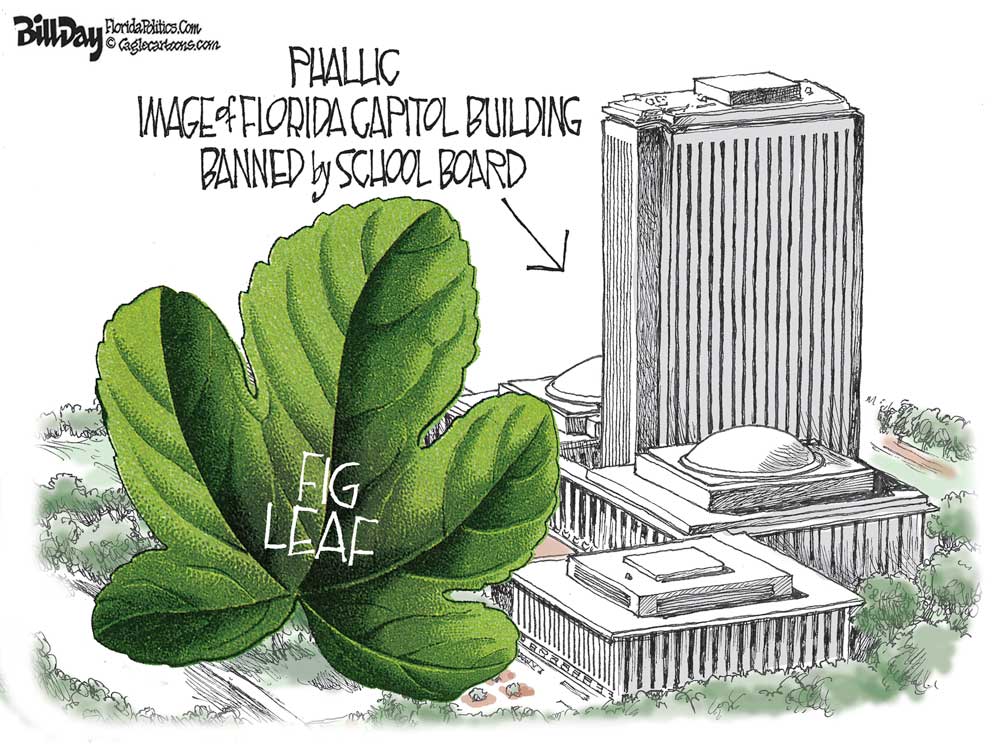 To include your event in the Briefing and Live Calendar, please fill out this form.
Weather: Partly cloudy. A slight chance of showers and thunderstorms in the afternoon. Highs in the upper 80s. Southwest winds 5 to 10 mph with gusts up to 20 mph. Chance of rain 20 percent. Saturday Night: Partly cloudy. A slight chance of showers and thunderstorms in the evening. Lows in the mid 60s. Southwest winds 5 to 10 mph. Chance of rain 20 percent.




Today at a Glance:
Come celebrate Cracker Day at the Flagler County Fairgrounds, 150 Sawgrass Road, Bunnell, from 8 a.m. to 9 p.m. Enjoy the Rodeo, Rough Rider Games and the Best BBQ Beef lunch in the South. Admission $20 includes rough rider games that begin at 8 am. BBQ lunch is served from 11 am to 1 pm (longer if any left over), Rodeo starts at 12 noon with bull riding, barrel racing, chute dogging, Sack race, Ribbon roping and steer saddling.
The Wellness Expo at Flagler Palm Coast High School: 5500 State Road 100, Palm Coast, 10 a.m.: a celebration of health and wellness in our community! This event will bring together local health and wellness professionals, including businesses in chiropractic, acupuncture, light connections therapy, facial care, nutrition, life coaching, mindfulness, energy work, massage therapy, yoga, health coaching, mindfulness for kids, fitness, and mental health. At the Wellness Expo, you'll have the opportunity to attend live seminars, hear from guest speakers, participate in sample classes, and enter raffles and giveaways. Whether you want to learn more about improving your mental health, reducing stress, getting fit, or simply enjoying a healthier and happier lifestyle, this event is for you.
Previously: Annual Freedom Fest. Now: Warbirds Over Flagler: Not yet clear why, but what had previously been dubbed as the joint WNZF News Radio and Flagler County Executive Airport's staging of the annual Freedom Fest has been renamed "Warbirds Over Flagler," without WNZF's involvement. The free admission, all-day event from 10 a.m. to 9 p.m. It showcases a variety of historic and modern aircraft. While guests enjoy the aircrafts in flight or on display, there will be multiple vendors and a stage for musicians.
Florida Master Gardener Plant Clinic Flagler County Public Library, 2500 Palm Coast Pkwy NW, Palm Coast., 9:30 a.m. to 11:30 a.m.
The Saturday Flagler Beach Farmers Market is scheduled for 9 a.m. to 1 p.m. today at Wickline Park, 315 South 7th Street, featuring prepared food, fruit, vegetables , handmade products and local arts from more than 30 local merchants. The market is hosted by Flagler Strong, a non-profit.




Gamble Jam: Musicians of all ages can bring instruments and chairs and join in the jam session, 2 to 5 p.m. . Program is free with park admission! Gamble Rogers Memorial State Recreation Area at Flagler Beach, 3100 S. Oceanshore Blvd., Flagler Beach, FL. Call the Ranger Station at (386) 517-2086 for more information. The Gamble Jam is a family-friendly event that occurs every second and fourth Saturday of the month.  The park hosts this acoustic jam session at one of the pavilions along the river to honor the memory of James Gamble Rogers IV, the Florida folk musician who lost his life in 1991 while trying to rescue a swimmer in the rough surf.
"Scapino," at Palm Coast's City Repertory Theatre, 160 Cypress Point Parkway, Suite B207 (City Marketplace). The 1974 play is an adaptation of Moliere, set in modern-day Naples, and features a quick-thinking rascal (Scapino) who cleverly manipulates and cajoles everyone into doing exactly what he wants.  There will be tall tales, bad impersonations, ridiculous chase scenes, disgruntled waiters, lovable panhandlers, melodic macaroni, and misbehaving sausages. Tickers are $15 to $20. March 17-19 and March 24-26, Friday and Saturday performances at 7:30 p.m., Sunday performances at 3 p.m. Book tickets here. 
In Coming Days:
Flagler Pride Weekend: All applications (Vendor, Sponsor, Volunteer, Speaker, Entertainment) for Flagler Pride Weekend are now open until midnight on May 20th, 2023. No late applications will be accepted or considered. Vendors, apply here. Flagler Pride weekend is scheduled for June 10-12, at Palm Coast's Central Park.
Michael Butler at AAUW: What is Academic Freedom and Why Does It Matter? American Association of University Women Flagler's April 1 meeting is from 11 a.m. to 1 p.m. at Cypress Knoll Golf and Country Club, 53 East Hampton, Palm Coast. The guest is Dr. Michael Butler, Professor of History Chair of Humanities, Flagler College. The presentation is $5 to attend, $25 with lunch. Please check the website for more information. "It's easy to ridicule Florida, or cite 'Florida Man.' But the Florida of today is the America of tomorrow," Butler told Vanity Fair in an article about Gov. Ron DeSantis's assaults on academic freedom. "If you put these culture wars into context, there's always a bigger issue at play. This time, it's 2024, and Florida is being used as a laboratory for policies and practices concerning higher education that will be unveiled at the national level."




April 15: The University Women of Flagler's general membership meets at 9:30 a.m. at the Hilton Garden Inn, 55 Town Center Blvd., Palm Coast. Guests are welcome. Cost is $17 if paying by check; $18 if paying through this link. The April 15 speaker is Lt. General Mark Hertling, a retired three star general living in Flagler Beach having had global military and other responsibilities on behalf of the United States, positions on Presidential councils and Boards of Directors, a true winner in the sports arena, and an ace commentator on national television news outlets.
Notably: Borlaug or Borglum? It's American sculptor Gutzon Borglum's birthday (1867), but let's not rush out to celebrate the KKK member who defaced the Black Hills to give us the atrocity known as Mount Rushmore, and who had previously begun sculpting that other atrocity at Stone Mountain, Ga., to this day a shrine to Confederate racists everywhere. I prefer Norman Borlaug's birthday (1914), which really ought to be an international holiday: no man is as singly responsible for saving the lives of billions as Borlaug, father of the Green Revolution with his high-yield, disease resistant seed. He won the Nobel Peace Prize in 1970, and died in, of all cities, Dallas–"the city that proves God is dead," in Don DeLillo's words, or "nut country," in JFK's words, before the shots–in 2009. Dallas had burgeoned again since 1963, a seed of redemption irrigated by blood.
—P.T.
Now this:
Flagler Beach Webcam:
https://www.youtube.com/live/kYlw-B5iMy8

The Live Calendar is a compendium of local and regional political, civic and cultural events. You can input your own calendar events directly onto the site as you wish them to appear (pending approval of course). To include your event in the Live Calendar, please fill out this form.
For the full calendar, go here.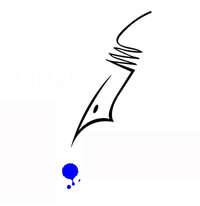 One of the great historical events in Europe during the course of our dramatic century, the Russian Revolution of 1917, had this inscription on its banner: "Bread and Peace." Bread and peace present a combination of the vital needs mankind has always set as a goal vital to the development of its potential.
Freedom from starvation was furthermore one of the freedoms our first global peace organization, the United Nations, recognized in 1945 as a basic human right to be secured for all people. On October 16, 1945, FAO – that is to say, the United Nations Organization for Food and Agriculture, the first of UNO's specialized agencies – was established. In 1949 FAO's secretary-general, the nutrition expert Lord Boyd Orr, was awarded the Nobel Peace Prize. This year the Nobel Committee of the Norwegian Parliament has awarded Nobel's Peace Prize to a scientist, Dr. Norman Ernest Borlaug, because, more than any other single person of this age, he has helped to provide bread for a hungry world. We have made this choice in the hope that providing bread will also give the world peace.
–Aase Lionaes, Chairman of the Nobel Committee, announcing Norman Borlaug's Peace Prize in 1970.