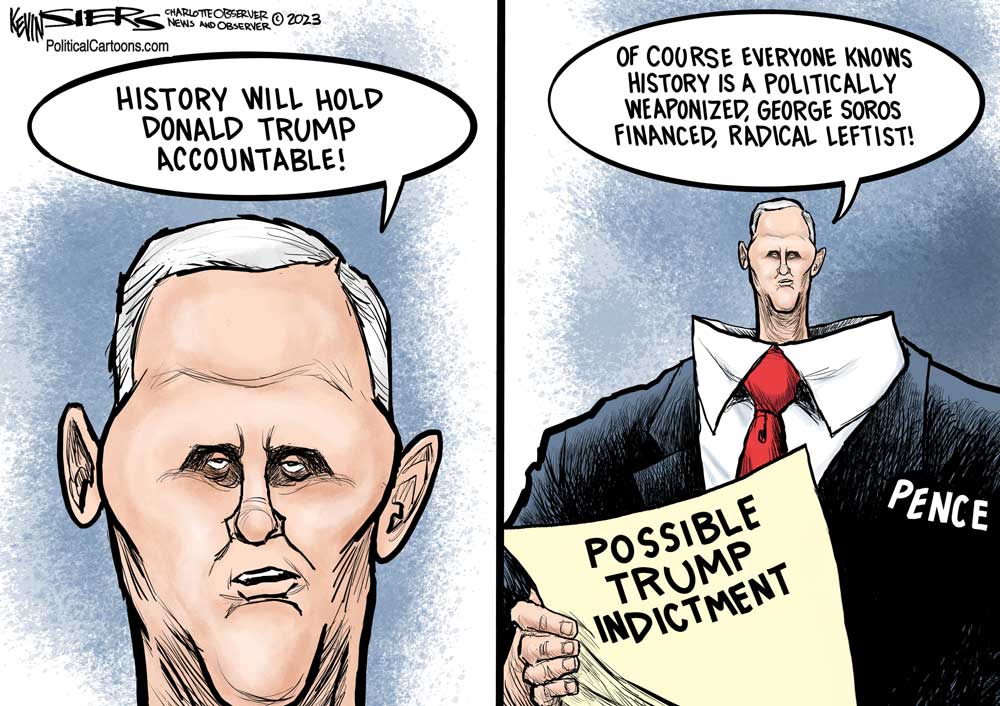 To include your event in the Briefing and Live Calendar, please fill out this form.
Weather: Areas of fog in the morning. Partly cloudy. Highs in the upper 70s. Southeast winds 5 to 10 mph. Wednesday Night: Clear. Lows in the upper 50s. Southeast winds 5 to 10 mph.




Today at a Glance:
The Flagler County Parks and Recreation Advisory Board meets at 10 a.m. at the Government Services Building, 1769 East Moody Boulevard, Bunnell. First floor conference room.
Flagler Reads Together Book Discussion: Our Missing Hearts by Celeste Ng, 2:45 p.m. at the Flagler County Public Library, 2500 Palm Coast Pkwy NW, Palm Coast. Flagler Reads Together 2023 will focus on the story of twelve-year-old Bird Gardner in search of his mother Margaret, a poet whose work was deemed unpatriotic. In an attempt to bring about social change, Margaret joins the vanguard at a personal cost to herself. This is a thought-provoking and timely story that depicts acts of racism, book banning and political protests. Celeste Ng also pays homage to Librarians as they become part of an underground network sharing information to help reunite families.
Separation Chat, Open Discussion: The Atlantic Chapter of Americans United for the Separation of Church and State hosts an open, freewheeling discussion on the topic here in our community, around Florida and throughout the United States, noon to 1 p.m. at its new location, Pine Lakes Golf Club Clubhouse Pub & Grillroom (no purchase is necessary), 400 Pine Lakes Pkwy, Palm Coast (0.7 miles from Belle Terre Parkway). Call (386) 445-0852 for best directions. All are welcome! Everyone's voice is important. For further information email [email protected] or call Merrill at 804-914-4460.
Weekly Chess Club for Teens, Ages 9-18, at the Flagler County Public Library: Do you enjoy Chess, trying out new moves, or even like some friendly competition?  Come visit the Flagler County Public Library at the Teen Spot every Wednesday from 4 to 5 p.m. for Chess Club. Everyone is welcome, for beginners who want to learn how to play all the way to advanced players. For more information contact the Youth Service department 386-446-6763 ext. 3714 or email us at [email protected]
The Circle of Light Course in Miracles study group meets at Vedic Moons, 4984 Palm Coast Parkway NW, Palm Coast, Fl every Wednesday at 1:20 PM. There is a $2 love donation that goes to the store for the use of their room.   If you have your own book, please bring it.  All students of the Course are welcome.  There is also an introductory group at 1:00 PM. The group is facilitated by Aynne McAvoy, who can be reached at [email protected].
In Coming Days:
Michael Butler at AAUW: What is Academic Freedom and Why Does It Matter? American Association of University Women Flagler's April 1 meeting is from 11 a.m. to 1 p.m. at Cypress Knoll Golf and Country Club, 53 East Hampton, Palm Coast. The guest is Dr. Michael Butler, Professor of History
Chair of Humanities, Flagler College. The presentation is $5 to attend, $25 with lunch. Please check the website for more information. "It's easy to ridicule Florida, or cite 'Florida Man.' But the Florida of today is the America of tomorrow," Butler told Vanity Fair in an article about Gov. Ron DeSantis's assaults on academic freedom. "If you put these culture wars into context, there's always a bigger issue at play. This time, it's 2024, and Florida is being used as a laboratory for policies and practices concerning higher education that will be unveiled at the national level."
April 15: The University Women of Flagler's general membership meets at 9:30 a.m. at the Hilton Garden Inn, 55 Town Center Blvd., Palm Coast. Guests are welcome. Cost is $17 if paying by check; $18 if paying through this link. The April 15 speaker is Lt. General Mark Hertling, a retired three star general living in Flagler Beach having had global military and other responsibilities on behalf of the United States, positions on Presidential councils and Boards of Directors, a true winner in the sports arena, and an ace commentator on national television news outlets.




Diary:
Air travel seems to keep getting more undignified by the year. It's not just the cattle-prodding on board these aluminum tubes that make us feel like unliberated toothpaste. It's the whole machinery of it, from the moment you approach whatever long term parking arena you need, at a Kuiper Belt distance from the airport, to the Bataan march to the gate. Nowhere is American decline on more obvious display for the entire world to see. Literally. These are our gateways to ourselves (the
Our Bodies, Ourselves
equivalent of American power), and what are we telling the world but to abandon all hope? At this point any old airport in the Arab emirates, in Southeast or Far East Asia, China included, in most of Europe, is a gem of comfort and not a small gem of architecture to take in as you trudge. I would guess that even Beirut International Airport is now a more pleasant experience, armed goons included, than the everyday LaGuardias and Orlandos and Atlantas on our side. Orlando keeps trying. It looks elegant in isolated pods here and there. But in the main, it's an assault on the senses–noise, dirt, over-capacity, a miserable coffee shop or two to cater to hordes as if in a UN refugee camp, at Trump Tower prices, and of course the now-routine delays that American carriers inflict on travelers on top of those exorbitant costs to take a little bag on board or to check one, to have a seat, to cross through TSA's demarcation lines without standing in lines longer than those cues outside every shop in the old Soviet Union. In those regards, our airports are now our Brezhnevian metaphor for America's presumption of power, such as it is. The corpulence is an illusion.
—P.T.
Now this: Charlie rose, from January 27, 2009: Former President Jimmy Carter shares his thoughts on [then] President Barack Obama and presents his [then] new book, We Can Have Peace in the Holy Land. Charlie remembers writer John Updike. NASCAR driver Jimmie Johnson reflects on his career and sets his sights on a fourth championship win.
Flagler Beach Webcam:
https://www.youtube.com/live/kYlw-B5iMy8

The Live Calendar is a compendium of local and regional political, civic and cultural events. You can input your own calendar events directly onto the site as you wish them to appear (pending approval of course). To include your event in the Live Calendar, please fill out this form.
For the full calendar, go here.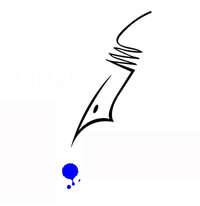 I am not alone in thinking Kafka a comic genius. He was "known," he told Felice, "as a great laugher." He worked himself "into a frenzy" when he read "The Metamorphosis" to Brod and his circle, an occasion when everyone let themselves go "and laughed a lot." Brod describes, in his Biography of Franz Kafka, being part of a group that "laughed quite immoderately" when Kafka read aloud the first two chapters of The Trial; Kafka himself was laughing so much that he had to stop reading altogether. In a 1998 speech called "Some Remarks on Kafka's Funniness from Which Probably Not Enough Has Been Removed," David Foster Wallace said that he gave up teaching Kafka because his students didn't get the central joke, "that the horrific struggle to establish a human self results in a self whose humanity is inseparable from that horrific struggle." But even if we do understand the joke, laughing at Kafka's diaries has, until now, felt like a misreading because Brod projected his own seriousness onto his friend. Ross Benjamin's carnivalesque translation licenses our laughter by confirming, as Kafka put it in The Trial, that "the right perception of any matter and a misunderstanding of the same matter do not wholly exclude each other."
–From Frances Wilson's review of the Kafka diaries (translated from the German by Ross Benjamin) in the April 6, 2023 issue of the New York Review of Books.