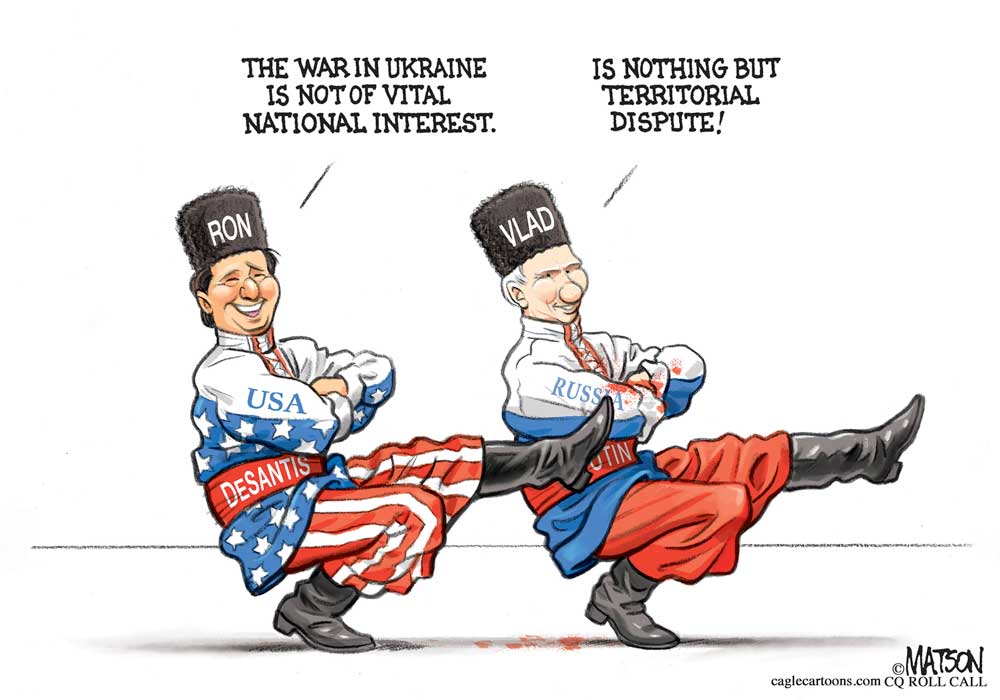 To include your event in the Briefing and Live Calendar, please fill out this form.
Weather: Sunny. Not as cool with highs in the mid 80s. South winds 5 to 10 mph, increasing to around 15 mph in the afternoon. Friday Night: Partly cloudy in the evening, then mostly cloudy with a slight chance of showers and thunderstorms after midnight. Not as cool with lows in the lower 60s. South winds 10 to 15 mph. Chance of rain 20 percent.
Today at a Glance:
In court: At 3:30 p.m., Perkins holds a hearing in the case of Louis Gaskin, the man convicted of three murders in Palm Coast in 1986 and 1989 and scheduled to be killed by the state on April 12. Gaskins's attorneys are contesting the state's use of Etomidate, an anesthetic that wears off quickly and may leave the inmate vulnerable to pain and suffering during the execution. The attorneys are seeking a series of public records involving previous executions. See: "Louis Gaskin, Convicted for 2 Murders in R-Section in 1990, to Be 1st-Ever Execution of Flagler Resident."
Free For All Fridays with Host David Ayres, an hour-long public affairs radio show featuring local newsmakers, personalities, public health updates and the occasional surprise guest, starts a little after 9 a.m. after FlaglerLive Editor Pierre Tristam's Reality Check. Today: Rep. Paul Renner and Sen. Travis Hutson. See previous podcasts here. On WNZF at 94.9 FM and 1550 AM.
The Blue 22 Forum, a discussion group organized by local Democrats, meets at 12:15 p.m. at the Palm Coast Community Center. (On Oct. 14 only, it is meeting at the 2nd floor conference room at the Katz and Green Building, 1 Florida Park Drive, Palm Coast.) Come and add your voice to local, state and national political issues.




"Scapino," at Palm Coast's City Repertory Theatre, 160 Cypress Point Parkway, Suite B207 (City Marketplace). The 1974 play is an adaptation of Moliere, set in modern-day Naples, and features a quick-thinking rascal (Scapino) who cleverly manipulates and cajoles everyone into doing exactly what he wants.  There will be tall tales, bad impersonations, ridiculous chase scenes, disgruntled waiters, lovable panhandlers, melodic macaroni, and misbehaving sausages. Tickers are $15 to $20. March 17-19 and March 24-26, Friday and Saturday performances at 7:30 p.m., Sunday performances at 3 p.m. Book tickets here. 
Lewis and Clark Circus at Palm Coast's Florida Agricultural Museum, 7900 Old Kings Road N. Palm Coast. This is your chance to witness one of the last traditional tent shows left in America. Their mission is to provide children of all ages with the opportunity to experience the magic of the circus. Combining old time circus traditions with modern innovations, their show will leave you on the edge of your seat. Their show features world-class aerialists, acrobats, magicians and more under our custom built big top. Join us in a place where the audience forgets about the outside world for 90 minutes during non-stop circus action. Tickets are from $5 to $20. 5:30 p.m. on Friday. Book here.
In Coming Days:
Michael Butler at AAUW: What is Academic Freedom and Why Does It Matter? American Association of University Women Flagler's April 1 meeting is from 11 a.m. to 1 p.m. at Cypress Knoll Golf and Country Club, 53 East Hampton, Palm Coast. The guest is Dr. Michael Butler, Professor of History
Chair of Humanities, Flagler College. The presentation is $5 to attend, $25 with lunch. Please check the website for more information. "It's easy to ridicule Florida, or cite 'Florida Man.' But the Florida of today is the America of tomorrow," Butler told Vanity Fair in an article about Gov. Ron DeSantis's assaults on academic freedom. "If you put these culture wars into context, there's always a bigger issue at play. This time, it's 2024, and Florida is being used as a laboratory for policies and practices concerning higher education that will be unveiled at the national level."




Editorial Notebook: It's been fascinating to watch the French parliament and presidency haggle on Friday over whether to raise the minimum retirement age from 62 to 64, a preview of what's to come in the United States if Social Security and Medicare are to have a chance to make it through the middle of the century unscathed, though we've already had a version of France's attempted recalibration. We have the same minimum eligibility threshold, but it was set when life expectancy was considerably less than it is today. A bump of a couple of years doesn't seem so onerous, especially if it's phased in–to apply to the next generation, rather than to the retirees of the next 10 or 15 years. Congress changed eligibility in 1983, when small-government Reagan needed Social Security money to pay for the largest expansion of government and deficits to date, and when he saw the payroll tax as a fine pot to raid. Full benefit eligibility has been rising since, from 65 to 66 and two months currently, rising to 67 for those born in 1960 or later, while early retirement benefits have been lessened some. The National Academy of Social Insurance reports: "There is a financial bonus for delayed retirement. An individual reaching the full-benefit age in 2017 (66 years and 2 months old) receives a monthly benefit that is 8 percent higher for each year he or she delays collecting benefits until the latest claiming age of 70, at which point benefits are 132% of what they would have been at the normal retirement age. (When the full benefit age reaches 67, benefits claimed at age 70 will be 24 percent higher because of that delay.) The maximum retirement benefit in 2017 for someone who waits until age 70 to collect benefits is $3,538 a month."
Now this: Russell Baker on Charlie Rose:

The Live Calendar is a compendium of local and regional political, civic and cultural events. You can input your own calendar events directly onto the site as you wish them to appear (pending approval of course). To include your event in the Live Calendar, please fill out this form.
For the full calendar, go here.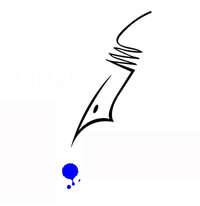 I have been apologized to by Richard Nixon. I have seen Adlai Stevenson, would-be President of the United States, shake hands with a department-store dummy in Florida. I have been summoned on a Saturday morning to the Capitol of the United States to meet with Lyndon Johnson, clad in pajamas and urgently needing my advice on how to break a civil-rights filibuster. I have often been played for a fool like this by other interesting men and, on occasion, equally interesting women. Pope John XXIII included me in an audience he granted the press group en route to Turkey, Iran and points east with President Eisenhower. The Pope's feet barely reached the floor and seemed to dance as he spoke. Newspapers took me to Westminster Abbey in a rental white tie and topper to see Queen Elizabeth crowned and to Versailles in another rental white-tie-and-tails rig to share a theater evening with the de Gaulles and the John F. Kennedys. […] In Iran I have ridden in a press bus over several miles of Oriental carpets with which the Shah had ordered the street covered between airport and town to honor the visiting Eisenhower, a man who, during a White House news conference which I attended in shirtsleeves, once identified me as "that man that's got the shirt on." I could go on and on, and probably will somewhere sometime, but the time for this enterprise is up. Thanks for listening for the past three million words.
–From "A Few Words at the End," Russell Baker's last column for The New York Times, December 25, 1998.