To include your event in the Briefing and Live Calendar, please fill out this form.
Weather: Mostly sunny. Highs in the mid 80s. West winds around 5 mph. Sunday Night: Mostly clear. Lows in the mid 50s. South winds around 5 mph, becoming southwest after midnight.
Today at the Editor's Glance:
The 8th Annual Princess Place Preserve Pow Wow, Flagler County's Native American Festival, takes place today and Sunday from 10 a.m. to 5 p.m. General admission is $10, kids (ages 5-12) admission is $5, and kids under 4 are free. Come take in the picturesque grounds of Princess Place Preserve while enjoying trading booths, wildlife exhibits, encampments, displays, and Native American dancing. Over 50 Native American tribes from all over North and South America will be present. The event will include dance competitions, a "luck of the draw" dance, weapons demonstrations, and an arts and crafts show.
Palm Coast Farmers' Market at European Village: The city's only farmers' market is open every Sundat from noon to 4 p.m. at European Village, 101 Palm Harbor Pkwy, Palm Coast. With fruit, veggies, other goodies and live music. For Vendor Information email [email protected]
Daytona Solisti's "Romancing the Strings" concert is presented at 3:30 p.m. Sunday, Feb. 26, at Lighthouse Christ Presbyterian Church, 1035 W. Granada Blvd., Ormond Beach. The performance is part of the 2022-2023 concert season of Daytona Solisti, which is in residence at the church. A $20 donation is requested at the door. The concert showcases Baroque masterpieces, including two works by J. S. Bach: the Concerto for Two Violins in D Minor featuring violinists Zoriy Zinger and Olga Kolpakova, and a string orchestra transcription of his monumental Chaconne in D Minor from Partita No. 2, BWV 1004. The transcription is by Joe Corporon, a cellist and the artistic director of the Flagler Youth Orchestra. Antonio Vivaldi's "Winter" Concerto from his "The Four Seasons" will be performed by violin soloist Paulo Torres.
Grace Community Food Pantry, 245 Education Way, Bunnell, drive-thru open today from 1 to 4 p.m. The food pantry is organized by Pastor Charles Silano and Grace Community Food Pantry, a Disaster Relief Agency in Flagler County. Feeding Northeast Florida helps local children and families, seniors and active and retired military members who struggle to put food on the table. Working with local grocery stores, manufacturers, and farms we rescue high-quality food that would normally be wasted and transform it into meals for those in need. The Flagler County School District provides space for much of the food pantry storage and operations. Call 386-586-2653 to help, volunteer or donate.




The Hit men, at Flagler Auditorium,  5500 State Road 100, Palm Coast, 7 p.m. Relive Rock's greatest hits with The Hit Men – five fantastic musicians who have shared the stage with legendary artists, including members of Foreigner, Cheap Trick, Wings, Alan Parsons, Billy Joel, Sting, Elton John, Journey, The Who and Cream. In this Ultimate Rock Concert, The Hit Men celebrate their associations with these mega-stars, share their first-hand experiences as eyewitnesses to rock history, and perform classic hits you know and love… "Layla", "Don't Stop Believin'", "I Want To Know What Love Is", "Feels Like The First Time", "Eye in the Sky" and many more… just the way you remember them! Book here.
In Coming Days:
Starting February 27: Life Skills Program: Inspiration of Hope Community Resources of Palm Coast hosts a seven-weeks Life skills program at the Flagler County Youth Center, on the campus of Flagler Palm Coast High School, 5500 State Road 100, Palm Coast, starting Feb. 27, and held weekly on Mondays from 3 to 5 p.m. The sessions will help participants with goal-setting, employability skills, financial literacy, communications, and so on. Participants may earn a $100 stipend by completing the program. All students 14 to 18 must complete an application to participate. Space is limited. Contact Inspiration of Hope Community Resources, P.O. Box 35164, Palm Coast, FL, 32135, or by email, [email protected], or by phone, 386/585-3450.
March 6: The Flagler County School District Review Committee meets to discuss a book challenge, at 6 p.m. in Room 3A at the Government Services Building, 1769 East Moody Boulevard, Bunnell. The meeting is open to the public. The book under discussion is Sold, by Patricia McCormick. A joint committee of Flagler Palm Coast High School and Matanzas High School reviewed the book and voted to keep it on the shelves. The decision is being appealed to the district committee. A Flagler County group is seeking to ban the book, a novel about a 13-year-old Nepalese girl being sold into sexual slavery in a brothel in Calcutta. Book bans in Flagler have been the unoriginal work of a vigilante group called "moms for liberty," except when it comes to the liberty to read.
March 7: A joint Flagler Palm Coast High and Matanzas High committee meets to discuss a book challenge, at 3 p.m., at Matanzas High School. A Flagler County group is seeking to ban Last Night at the Telegraph Club, the 2021 historical novel by Malinda Lo and a National Book Award winner.
Notably: There are days when the world just isn't right without Johnny Cash, who would have been 91 today.
Now this:

The Live Calendar is a compendium of local and regional political, civic and cultural events. You can input your own calendar events directly onto the site as you wish them to appear (pending approval of course). To include your event in the Live Calendar, please fill out this form.
For the full calendar, go here.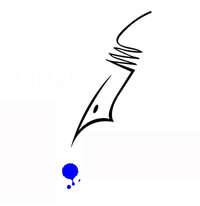 The dentist has just returned from a sixteen-day Caribbean cruise. Grissom is in Gemini orbit. The barber is full of wisdom. In man there is a divine spark. I start a haircut, they start from Florida. Before I am finished with a haircut, they're over Africa. Wonderful. And yet they can't cure arthritis. We can maybe get a man on the moon, but cancer, arthritis, we can't cure. But I have my health, thank God. As the man with the wooden leg says, I can't kick. Get it? Ha, ha, ha, get it? If he kicks he falls down. I can't kick. This is God's country. God picked out this country for his blessing.
–From a 1964 excerpt from The Journals of John Cheever (1991) .