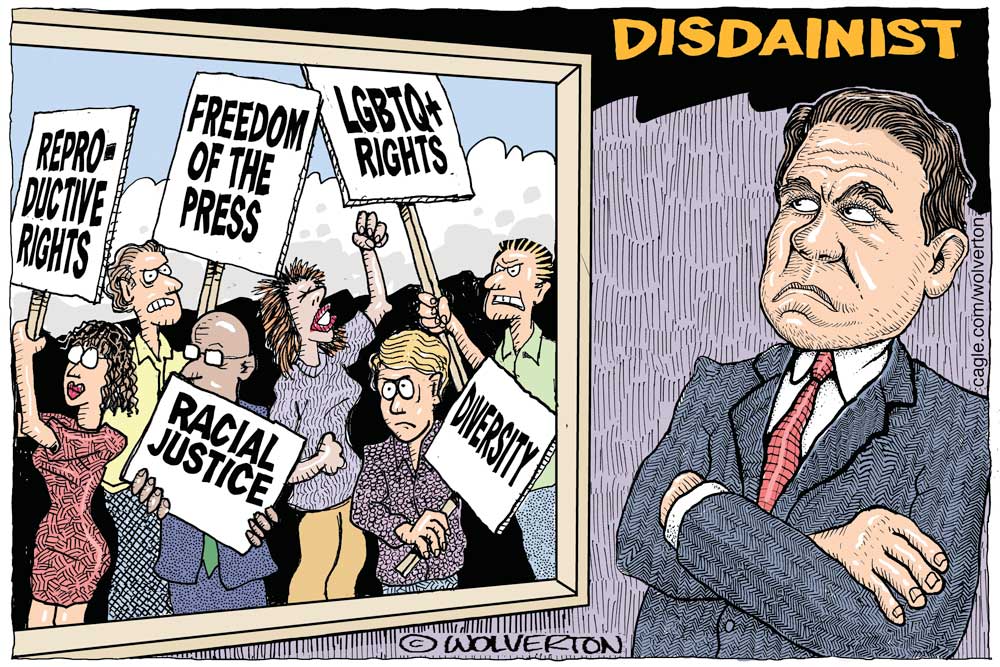 To include your event in the Briefing and Live Calendar, please fill out this form.
Weather: Patchy fog in the morning. Mostly sunny. Highs in the mid 80s. West winds 5 to 10 mph. Saturday Night: Partly cloudy. Lows in the upper 50s. West winds around 5 mph.
Today at the Editor's Glance:
The Saturday Flagler Beach Farmers Market is scheduled for 9 a.m. to 1 p.m. today at Wickline Park, 315 South 7th Street, featuring prepared food, fruit, vegetables , handmade products and local arts from more than 30 local merchants. The market is hosted by Flagler Strong, a non-profit.
The 8th Annual Princess Place Preserve Pow Wow, Flagler County's Native American Festival, takes place today and Sunday from 10 a.m. to 5 p.m. General admission is $10, kids (ages 5-12) admission is $5, and kids under 4 are free. Come take in the picturesque grounds of Princess Place Preserve while enjoying trading booths, wildlife exhibits, encampments, displays, and Native American dancing. Over 50 Native American tribes from all over North and South America will be present. The event will include dance competitions, a "luck of the draw" dance, weapons demonstrations, and an arts and crafts show.
The Friends of the Library host a book sale from 9:30 a.m. to 2 p.m. at the Flagler County Public Library, 2500 Palm Coast Pkwy NW, Palm Coast. There will be Fiction, Non-Fiction, Specialty Books, Children's Books and much more. No Large Bills or Credit/Debit Cards accepted.
Flagler Woman's Club, the civic and social organization,  invites you to the organization's biggest fundraiser ever on Saturday, February 25 from 6:30 to 9:30 p.m. The Casino Night event will be held at the Italian American Social Club, 45 N. Old Kings Road in Palm Coast. Proceeds will underwrite the club's 20-some annual charitable initiatives, including scholarships for college-bound Flagler County students. Information and tickets can be purchased at The Woman's Club website: flaglerwomansclub.org A few more details here
Grace Community Food Pantry, 245 Education Way, Bunnell, drive-thru open today from 10 a.m. to 1 p.m. The food pantry is organized by Pastor Charles Silano and Grace Community Food Pantry, a Disaster Relief Agency in Flagler County. Feeding Northeast Florida helps local children and families, seniors and active and retired military members who struggle to put food on the table. Working with local grocery stores, manufacturers, and farms we rescue high-quality food that would normally be wasted and transform it into meals for those in need. The Flagler County School District provides space for much of the food pantry storage and operations. Call 386-586-2653 to help, volunteer or donate.
Gamble Jam: Musicians of all ages can bring instruments and chairs and join in the jam session, 2 to 5 p.m. . Program is free with park admission! Gamble Rogers Memorial State Recreation Area at Flagler Beach, 3100 S. Oceanshore Blvd., Flagler Beach, FL. Call the Ranger Station at (386) 517-2086 for more information. The Gamble Jam is a family-friendly event that occurs every second and fourth Saturday of the month.  The park hosts this acoustic jam session at one of the pavilions along the river to honor the memory of James Gamble Rogers IV, the Florida folk musician who lost his life in 1991 while trying to rescue a swimmer in the rough surf.




In Coming Days:
Starting February 27: Life Skills Program: Inspiration of Hope Community Resources of Palm Coast hosts a seven-weeks Life skills program at the Flagler County Youth Center, on the campus of Flagler Palm Coast High School, 5500 State Road 100, Palm Coast, starting Feb. 27, and held weekly on Mondays from 3 to 5 p.m. The sessions will help participants with goal-setting, employability skills, financial literacy, communications, and so on. Participants may earn a $100 stipend by completing the program. All students 14 to 18 must complete an application to participate. Space is limited. Contact Inspiration of Hope Community Resources, P.O. Box 35164, Palm Coast, FL, 32135, or by email, [email protected], or by phone, 386/585-3450.
March 6: The Flagler County School District Review Committee meets to discuss a book challenge, at 6 p.m. in Room 3A at the Government Services Building, 1769 East Moody Boulevard, Bunnell. The meeting is open to the public. The book under discussion is Sold, by Patricia McCormick. A joint committee of Flagler Palm Coast High School and Matanzas High School reviewed the book and voted to keep it on the shelves. The decision is being appealed to the district committee. A Flagler County group is seeking to ban the book, a novel about a 13-year-old Nepalese girl being sold into sexual slavery in a brothel in Calcutta. Book bans in Flagler have been the unoriginal work of a vigilante group called "moms for liberty," except when it comes to the liberty to read.
March 7: A joint Flagler Palm Coast High and Matanzas High committee meets to discuss a book challenge, at 3 p.m., at Matanzas High School. A Flagler County group is seeking to ban Last Night at the Telegraph Club, the 2021 historical novel by Malinda Lo and a National Book Award winner.
Notably: It is Anthony Burgess's birthday (1917). The author of A Clockwork Orange must've been sick of being almost exclusively known as the author of A Clockwork Orange when he wrote about 50 books, most of them novels, some of them very good, most of them very funny, including the Enderby series about a mediocre poet who composes while on the toilet, some of them unreadable, as when he tried in On Mozart to write Mozart's 40th symphony in prose. The famous opening of the symphony is rendered thus: "The squarecut pattern of the carpet. Squarecut the carpet's pattern. Pattern the cut square carpet. Stretching from open door to windows. Soon, if not burned, ripped, merely purloined, as was all too likely, other feet would other feet would tread," and so on. Gibberish. But the folks at Ticknor & Fields published it. He has a few good but not massively original lines in there, like one he attributes to Mendelssohn in a (fictional) dialogue: "They say that the ingenuity that can create a civilization is the ingenuity that destroys it. The skill that fashions fiddles is the skill that manufactures guns." But also dumb lines, from a writer who had many, many a reactionary moments (A Clockwork orange is at heart a reactionary novel salvaged by its mask of inventive prose): "Western music is the only music capable of expressing universal emotions." No one reads Burgess much anymore: he was not universal.

Now this: Face to Face: Anthony Burgess

The Live Calendar is a compendium of local and regional political, civic and cultural events. You can input your own calendar events directly onto the site as you wish them to appear (pending approval of course). To include your event in the Live Calendar, please fill out this form.
For the full calendar, go here.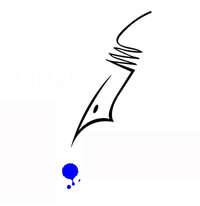 Literature is all, or mostly, about sex, but the girls in our seminars were natural disinfectants of it. In the first term my tutor was J. D. Jump, unsure of himself and his accent. When he spoke of 'the tragedy of blood' I saw, with my new phonetic knowledge, that final vowel flash out as an inverted m with a wiggly line through it – the unrounded mid-back phoneme centralised, typical of Lancashire. The same thing had to happen with the vowel of 'love' in 'love poetry', which comic-ruralised what the girls disinfected. But we were not much into literary love at that time. We were concerned with the function of the poetry of the poetic drama. I wrote an essay which set forth the notion that the drama was there for the poetry, not the other way round. A generation of dramatic emotion led to the setting up of what I called 'lyric point-instants' (Alexandrian language), and these were the justification of the drama – eternal poetic truths not stated nakedly but in the context of an emotional situation which explained them. Jump returned my essay with a pencilled 'Very interesting' and a whole page of further comment, which he had laboriously erased. He was not sure of himself.
–From Anthony Burgess's Little Wilson and Big God, Being the First Part of the Autobiograpy (1986).