To include your event in the Briefing and Live Calendar, please fill out this form.
Weather: Mostly sunny. Highs in the mid 80s. Southwest winds 10 to 15 mph with gusts up to 25 mph. Friday Night: Mostly cloudy. A chance of showers in the evening. Much cooler. Less humid with lows in the mid 40s. West winds 10 to 15 mph, becoming north after midnight. Chance of rain 50 percent.
Today at the Editor's Glance:
In Court: Circuit Judge Terence Perkins hears the prosecution's motion to revoke bond on Gabriella Alo, the 18-year-old woman accused of running over a woman who'd come to the aid of a boy Alo and her brother are accused oof beating up near Wickline park in Flagler Beach last January. 8:30 a.m. in Courtroom 402 at the Flagler County courthouse.
Free For All Fridays with Host David Ayres, an hour-long public affairs radio show featuring local newsmakers, personalities, public health updates and the occasional surprise guest, starts a little after 9 a.m. after FlaglerLive Editor Pierre Tristam's Reality Check. Today: U.S. Rep. Mike Waltz and County Commission Chairman Greg Hansen. See previous podcasts here. On WNZF at 94.9 FM and 1550 AM.




The Blue 22 Forum, a discussion group organized by local Democrats, meets at 12:15 p.m. at the Palm Coast Community Center. (On Oct. 14 only, it is meeting at the 2nd floor conference room at the Katz and Green Building, 1 Florida Park Drive, Palm Coast.) Come and add your voice to local, state and national political issues.
The Near Disaster of Jasper and Casper, at City Repertory Theatre: Feb. 16-19, 7:30 p.m. Thursday, Friday and Saturday, 3 p.m. Sunday. Tickets: $15-$30. Book tickets here. Award-winning actor Jason Woods brings his  Off Broadway show to CRT, taking his audience "on a  magical journey before leaving them at the end, changed for it." His solo show tells the story of a man, Jasper, while seeking his true family, runs into a blunt witch, a mysterious, talking dragon, and a purpose he never thought he'd find.As Jasper gets closer to the answers he seeks, he must face his fears, an evil queen, his brother Casper's self obsession, and a heartbreaking path to his own destiny. Written by Woods, who performs all roles himself.
In Coming Days:
February 21: The Flagler Woman's Club hosts Candidates' Night  at 7 p.m. at 1524 S Central Ave, Flagler Beach. Meet the five candidates for the Flagler Beach City Commission. Each candidate will have 5 minutes to introduce themselves, followed by a question-and-answer period for each race, followed by closing statements. Afterwards will be the opportunity to talk one on one with the candidates. For more information call Joann Soman at 305-778-2885. You will be able to submit your questions upon arrival. Please be aware of and respect the club's "no campaign paraphernalia inside the clubhouse" rule. Candidate brochures can be placed in the foyer.




Notably: The celebrated Armory Show opened on this day 110 years ago in Manhattan (Lexington and 25th Street), as modernist art leaped the Atlantic and opened American eyes to less literal forms: "Two-thirds of the paintings on view were by American artists. But it was the Europeans — Van Gogh, Gauguin, Cezanne, Picasso, Matisse, Duchamp — that caused a sensation," writes Tom Vitale. "Critics reviled the experimental art as "insane" and an affront to their sensibilities." Or as another writer put it: "So unfamiliar were these violently abstracted forms that they represented something of a blow to the face—and a bomb thrown at the art establishment. 'It makes me fear for the world,' one dismayed art connoisseur told Monroe. 'Something must be wrong with an age which can put those things in a gallery and call them art. The minds that produced them are fit subjects for alienists and the canvases—I can't call them pictures—should hang in the curio room of an insane asylum.'" These days, those works look as conservative as it gets, when ambling the galleries of older art at the Museum of Modern Art.
Now this:

The Live Calendar is a compendium of local and regional political, civic and cultural events. You can input your own calendar events directly onto the site as you wish them to appear (pending approval of course). To include your event in the Live Calendar, please fill out this form.
For the full calendar, go here.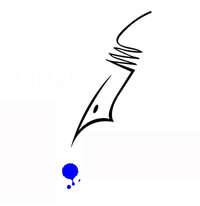 However, even a stopped clock is right twice a day, and in terms of how we tell the story of Black America, the board did the right thing, whether because of DeSantis's threat or for more high-minded reasons. The take that I saw in the course's original draft depicted the history of Black America over the past several decades as an unbroken stream of left protest against a seemingly unchanging racist hegemon. There is certainly drama in the procession. The Black Panthers, the Black arts movement, Black studies departments, Black Lives Matter. Incarceration, reparations and Black struggle. Amiri Baraka, Molefi Kete Asante, Manning Marable (all notably left-leaning writers). But Black history has been ever so much more than protest and professional pessimism; note how hard it is to imagine any other group of people whose history is written with this flavor so dominant.
–From John McWhorter's "DeSantis May Have Been Right," The New York Times, Feb. 16, 2023.