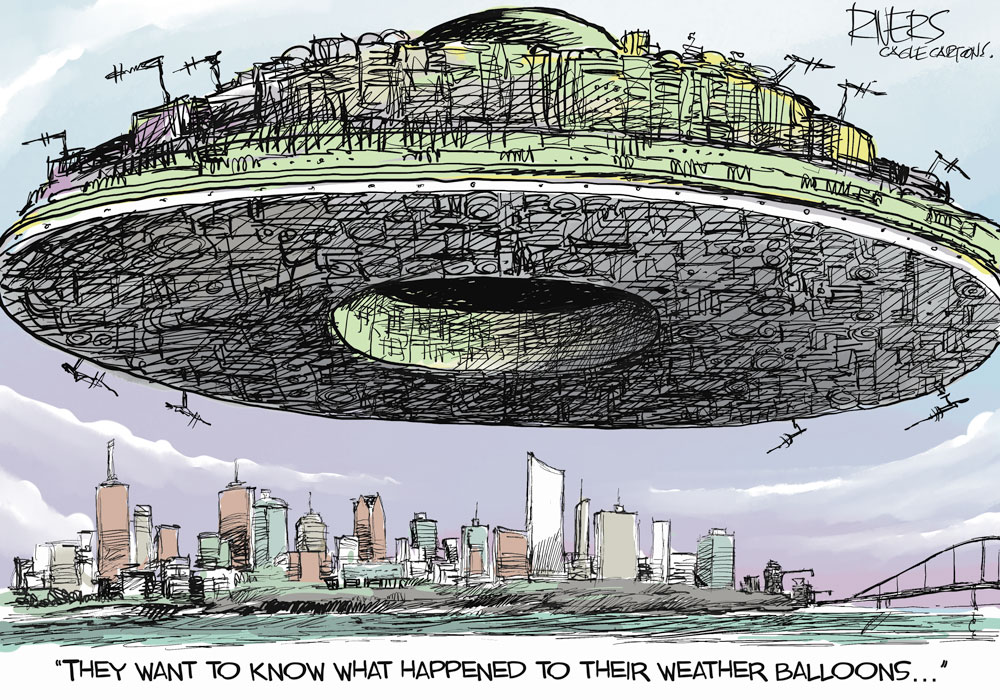 To include your event in the Briefing and Live Calendar, please fill out this form.
Weather: Sunny. Highs in the mid 70s. North winds around 5 mph, becoming east in the afternoon. Tuesday Night: Clear. Not as cool with lows in the mid 50s. Southeast winds 5 to 10 mph.
Today at the Editor's Glance:
The Palm Coast City Council meets in workshop at 9 a.m. at City Hall. For agendas, minutes, and audio access to the meetings, go here. For meeting agendas, audio and video, go here.
The Community Traffic Safety Team led by Flagler County Commissioner Andy Dance meets at 9 a.m. in the first-floor conference room at the Government Services Building, 1769 East Moody Boulevard, Bunnell. You may also join by zoom. Meeting ID: 823 5444 1058, Passcode: 565882 (Note: today's meeting is all virtual).
The St. Johns River Water Management District Governing Board holds its regular monthly meeting at its Palatka headquarters at 10 a.m. The public is invited to attend and to offer in-person comment on Board agenda items.  A livestream will also be available for members of the public to observe the meeting online. Governing Board Room, 4049 Reid St., Palatka. Click this link to access the streaming broadcast. The live video feed begins approximately five minutes before the scheduled meeting time. Meeting agendas are available online here.




Valentine's Day Weddings: Flagler County Clerk Tom Bexley officiates at the annual Valentine's Day mass wedding (and renewal of vows) in front of the Flagler County courthouse at noon. One to two dozen couples are expected, with music by the Flagler Youth Orchestra quartet and presents and goodies prepared by the clerk's staff. See: "Valentine's Day Mass Wedding Returns to Flagler County Courthouse on Feb. 14."
The Flagler County Planning Board meets at 5:30 p.m. at the Government Services Building, 1769 East Moody Boulevard, Bunnell. See board documents, including agendas and background materials, here. Watch the meeting or past meetings here.
Ted Torres Martin as Elvis at Flagler Auditorium, 5500 State Road 100, Palm Coast,  7 p.m. Tickets are $44 to $54. Book here. Ted Torres Martin is a multi-talented actor/singer/songwriter/musician who has accomplished extensive touring around the world. He is the 2016 "Images Of The King" World CHAMPION His stage acting experience include shows like: "Biloxi Blues', "One Flew Over The Cuckoo's Nest" & "Death Of A Salesman" to name a few… His portrayal of The King Of Rock N' Roll is one of the Top Tributes in the world! He acquired this title in Memphis Tennessee as recognized by Elvis Presley Enterprises. Ted is the top Elvis vocal stylist in the world. His vocals are the closest to Elvis you will ever hear!
In Coming Days:
February 16: The Flagler Youth Orchestra Concert Celebrates Black Composers, 7 p.m. at Flagler Auditorium, 5500 State Road 100, Palm Coast. The Flagler Youth Orchestra performs its second concert of the 2022-23 season. Conductor Joe Corporon and fellow associate conductors of the FYO will lead five orchestras with more than 350 string musicians — a cross-section of public, private and homeschooled students.  Tickets are available at the Flagler Auditorium box office, online or by calling (386) 437-7547. Adult tickets are $10 with $1 from each ticket going to the Auditorium's Arts in Education Fund. Children 17 and under are $4. Prices include ticketing fee.
Starting February 16: The Near Disaster of Jasper and Casper, at City Repertory Theatre: Feb. 16-19, 7:30 p.m. Thursday, Friday and Saturday, 3 p.m. Sunday. Tickets: $15-$30. Book tickets here. Award-winning actor Jason Woods brings his  Off Broadway show to CRT, taking his audience "on a  magical journey before leaving them at the end, changed for it." His solo show tells the story of a man, Jasper, while seeking his true family, runs into a blunt witch, a mysterious, talking dragon, and a purpose he never thought he'd find.As Jasper gets closer to the answers he seeks, he must face his fears, an evil queen, his brother Casper's self obsession, and a heartbreaking path to his own destiny. Written by Woods, who performs all roles himself.
February 21: The Flagler Woman's Club hosts Candidates' Night  at 7 p.m. at 1524 S Central Ave, Flagler Beach. Meet the five candidates for the Flagler Beach City Commission. Each candidate will have 5 minutes to introduce themselves, followed by a question-and-answer period for each race, followed by closing statements. Afterwards will be the opportunity to talk one on one with the candidates. For more information call Joann Soman at 305-778-2885. You will be able to submit your questions upon arrival. Please be aware of and respect the club's "no campaign paraphernalia inside the clubhouse" rule. Candidate brochures can be placed in the foyer.
Notably:
It's Valentine's Day of course. According to Magdalene Taylor in The Times: "Americans, in the midst of a loneliness epidemic, are not having enough sex. Across almost every demographic group, American adults old and young, single and coupled, rich and poor are having less sex than they have had 
at any point
in at least the past three decades. […] Having more sex is both personal guidance — your doctor might well agree — and a political statement. American society is less connected, made up of individuals who seem increasingly willing to isolate themselves. Having more sex can be an act of social solidarity." There. Be a better citizen. Do it for your community. Do it for your country. Just do it.
Now this:

The Live Calendar is a compendium of local and regional political, civic and cultural events. You can input your own calendar events directly onto the site as you wish them to appear (pending approval of course). To include your event in the Live Calendar, please fill out this form.
For the full calendar, go here.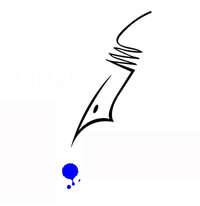 He said he was a gay man
with a vagina and I, penis heavy
and light of foot, wondered
if gay meant the same to him
as it did to me, wondered
if man was in mind or body.
Because I wear my man,
strip down bare to my man.
In the mirror, there, I am.
For me, man has merely been
a matter of circumstance,
not a journey or discovery.
I rarely had to fight for it,
rarely want to fight against it,
never wanted to shed skin
to reveal somebody else.
I never questioned it until
he said, "Some men have vaginas."
I understood it to be true
but it left me feeling nothing
more than a tool, who knew
nothing about being a man
outside his own body.
–A poem From Dean Atta's The Black Flamingo (2019), one of the titles book-banners in Flagler County are attempting to remove rom library shelves.