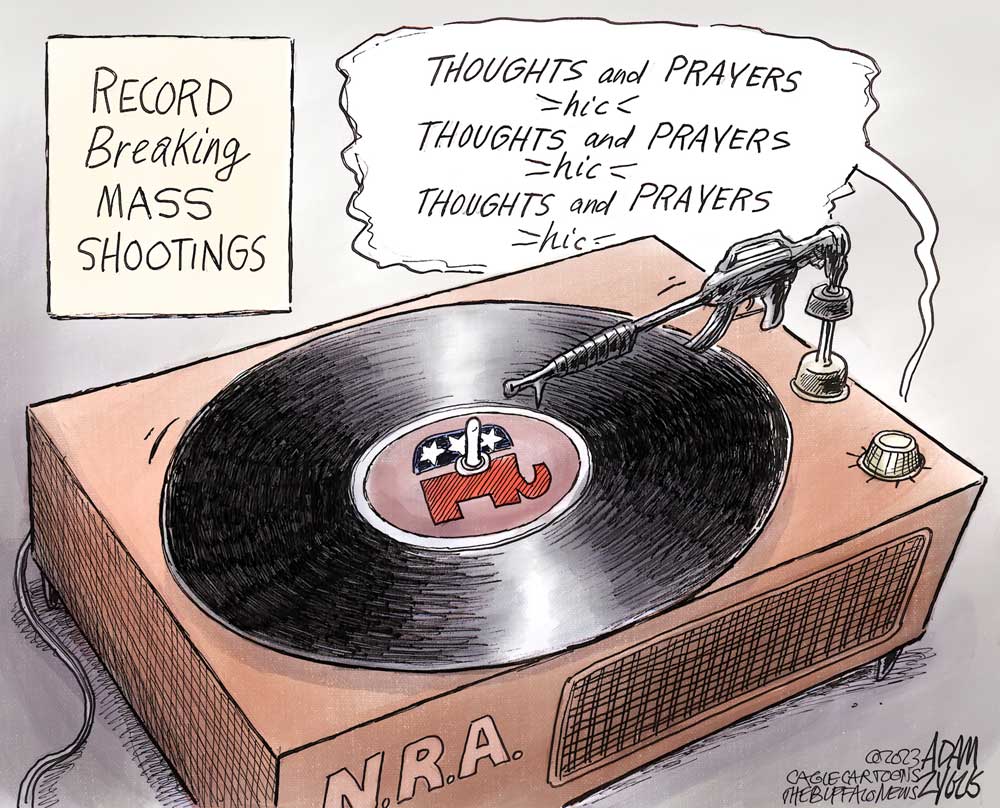 To include your event in the Briefing and Live Calendar, please fill out this form.
Weather: A slight chance of thunderstorms. Showers. Highs in the mid 70s. East winds around 5 mph, becoming south in the afternoon. Chance of rain 90 percent. Saturday Night: A slight chance of thunderstorms. Showers, cooler with lows around 50. Southwest winds 10 to 15 mph with gusts up to 25 mph. Chance of rain 90 percent.
Today at the Editor's Glance:
The Saturday Flagler Beach Farmers Market is scheduled for 9 a.m. to 1 p.m. today at Wickline Park, 315 South 7th Street, featuring prepared food, fruit, vegetables , handmade products and local arts from more than 30 local merchants. The market is hosted by Flagler Strong, a non-profit.
The Flagler Woman's Club's Annual Rummage Sale is on from 9 a.m. to 1 p.m. at the clubhouse at 1524 South Central Ave., Flagler Beach.  Everyone is invited rain or shine.  Plenty of things to choose from including jewelry, household items, home decor, clothing, toys, electronics, collectibles, and much more at bargain prices.   Check out our website flaglerwomansclub.org or call Barbara at 215-209-9332 or Shelly at 630-209-9660 for more information.




Unique Boutique Event at Santa Maria del Mar Church:  A wonderful ladies day out (of course, men are also welcome). Take time to enjoy a glass of wine, or other beverage, a tasty morsel or two, a sweet treat and a fashion show. All items are available for purchase. There will be a silent auction of unique items, door prizes and glamour galore. We look forward to seeing you there: Santa Maria del Mar Church Parish Hall, from 1 to 3:30 p.m. $25 Per Person. Ticket includes hors d'oeuvres, desserts, wine, and other beverages. Tickets available NOW at The "Nearly New" Thrift Store, 400 S. Daytona Ave, Flagler Beach, every day except Tuesday and Sunday from 10 a.m. to 3 p.m. You can also purchase tickets by calling: Brenda at 845-853-4467 or Pat at 386-225-9514. Bring your ticket to the event to be entered in our door prize drawings which will occur periodically during the event. All proceeds from the Unique Boutique support the Society of St. Vincent de Paul, Santa Maria del Mar Conference, who help those in need. Help us help the needy in Flagler County.
Palm Coast Open: A USTA Pro Circuit Event, at the Palm Coast Tennis Center, 1290 Belle Terre Parkway, runs through February 12. Attendance is free. In its 12th year, the Palm Coast Open features elite men's tennis played on our hometown stage. Competitors worldwide travel to Palm Coast for a chance at winning a total of $15,000 in prize money and points toward their ATP ranking, a merit-based method to determine tournament entry and seeding based on men's tennis rankings.
The Annual Jazz Brunch and fund-raiser at the African American Cultural Society is scheduled for 11 a.m. (doors open at 10:45) at AACS, 4422 North U.S. Highway 1, Palm Coast (just north of Whiteview Parkway). Brunch at 11, music starting at 12:30 p.m. Tickets are $50. Call 386/597-5786 or 386/627-1174 for tickets.
Gamble Jam: Musicians of all ages can bring instruments and chairs and join in the jam session, 2 to 5 p.m. . Program is free with park admission! Gamble Rogers Memorial State Recreation Area at Flagler Beach, 3100 S. Oceanshore Blvd., Flagler Beach, FL. Call the Ranger Station at (386) 517-2086 for more information. The Gamble Jam is a family-friendly event that occurs every second and fourth Saturday of the month.  The park hosts this acoustic jam session at one of the pavilions along the river to honor the memory of James Gamble Rogers IV, the Florida folk musician who lost his life in 1991 while trying to rescue a swimmer in the rough surf.
Grace Community Food Pantry, 245 Education Way, Bunnell, drive-thru open today from 10 a.m. to 1 p.m. The food pantry is organized by Pastor Charles Silano and Grace Community Food Pantry, a Disaster Relief Agency in Flagler County. Feeding Northeast Florida helps local children and families, seniors and active and retired military members who struggle to put food on the table. Working with local grocery stores, manufacturers, and farms we rescue high-quality food that would normally be wasted and transform it into meals for those in need. The Flagler County School District provides space for much of the food pantry storage and operations. Call 386-586-2653 to help, volunteer or donate.
In Coming Days:
February 11: The Annual Jazz Brunch and fund-raiser at the African American Cultural Society is scheduled for Feb. 11, 11 a.m. (doors open at 10:45) at AACS, 4422 North U.S. Highway 1, Palm Coast (just north of Whiteview Parkway). Brunch at 11, music starting at 12:30 p.m. Tickets are $50. Call 386/597-5786 or 386/627-1174 for tickets.




February 16: The Flagler Youth Orchestra Concert Celebrates Black Composers, 7 p.m. at Flagler Auditorium, 5500 State Road 100, Palm Coast. The Flagler Youth Orchestra performs its second concert of the 2022-23 season. Conductor Joe Corporon and fellow associate conductors of the FYO will lead five orchestras with more than 350 string musicians — a cross-section of public, private and homeschooled students.  Tickets are available at the Flagler Auditorium box office, online or by calling (386) 437-7547. Adult tickets are $10 with $1 from each ticket going to the Auditorium's Arts in Education Fund. Children 17 and under are $4. Prices include ticketing fee.
Starting February 16: The Near Disaster of Jasper and Casper, at City Repertory Theatre: Feb. 16-19, 7:30 p.m. Thursday, Friday and Saturday, 3 p.m. Sunday. Tickets: $15-$30. Book tickets here. Award-winning actor Jason Woods brings his  Off Broadway show to CRT, taking his audience "on a  magical journey before leaving them at the end, changed for it." His solo show tells the story of a man, Jasper, while seeking his true family, runs into a blunt witch, a mysterious, talking dragon, and a purpose he never thought he'd find.As Jasper gets closer to the answers he seeks, he must face his fears, an evil queen, his brother Casper's self obsession, and a heartbreaking path to his own destiny. Written by Woods, who performs all roles himself.
Notably: It is apparently on this day that the BBC broadcast the first science fiction program on television, an adaptation of a 1921 Czech play called "R.U.R.," by Karel Čapek, that had some thirty translations within two years and that coined the term "roboti," or "robots." The play is set in a factory that builds robots, though the things were made of organic, flesh-and-blood-like materials rather than of technology. The robots revolt and kill the human race. A New York Times headline from 2009: "Scientists Woory Machines May Outsmart Man." From the article: "Impressed and alarmed by advances in artificial intelligence, a group of computer scientists is debating whether there should be limits on research that might lead to loss of human control over computer-based systems that carry a growing share of society's workload, from waging war to chatting with customers on the phone. Their concern is that further advances could create profound social disruptions and even have dangerous consequences."
Now this:

The Live Calendar is a compendium of local and regional political, civic and cultural events. You can input your own calendar events directly onto the site as you wish them to appear (pending approval of course). To include your event in the Live Calendar, please fill out this form.
For the full calendar, go here.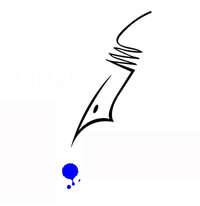 … all of it, this American labyrinth of cancer and divorce and school shootings and guns and lottery tickets and guns and economic disparity and guns and soul-killing cubicles in the offices of large, soulless monopolizing corporations and guns was and is and always will be shit. We knew the maze, knew we were in it. We just didn't know our way out.
–From David James Poissant's "Buffering," a story in Mississippi Review, Winter 2018.