To include your event in the Briefing and Live Calendar, please fill out this form.
Weather: Mostly cloudy with a slight chance of thunderstorms. A slight chance of showers in the morning, then a chance of showers in the afternoon. Highs in the lower 80s. Southwest winds 5 to 10 mph. Chance of rain 40 percent. Friday Night: Mostly cloudy with a chance of showers with a slight chance of thunderstorms. Lows around 60. Southwest winds 5 to 10 mph. Chance of rain 50 percent.
Today at the Editor's Glance:
Free For All Fridays with Host David Ayres, an hour-long public affairs radio show featuring local newsmakers, personalities, public health updates and the occasional surprise guest, starts a little after 9 a.m. after FlaglerLive Editor Pierre Tristam's Reality Check (today on book-burners and Flagler schools' appeal process: hear it here.) Today, David Ayres welcomes House Speaker Paul Renner, Flagler County Administrator Heidi Petito and County Commissioner Donald O'Brien.  See previous podcasts here. On WNZF at 94.9 FM and 1550 AM.
The Flagler Woman's Club's Annual Rummage Sale is on Friday, February 10 from 9 a.m. to 2 p.m. and Saturday, February 11 from 9 a.m. to 1 p.m. at the clubhouse at 1524 South Central Ave., Flagler Beach.  Everyone is invited rain or shine.  Plenty of things to choose from including jewelry, household items, home decor, clothing, toys, electronics, collectibles, and much more at bargain prices.   Check out our website flaglerwomansclub.org or call Barbara at 215-209-9332 or Shelly at 630-209-9660 for more information.




Palm Coast Open: A USTA Pro Circuit Event, at the Palm Coast Tennis Center, 1290 Belle Terre Parkway, runs through February 12. Attendance is free. In its 12th year, the Palm Coast Open features elite men's tennis played on our hometown stage. Competitors worldwide travel to Palm Coast for a chance at winning a total of $15,000 in prize money and points toward their ATP ranking, a merit-based method to determine tournament entry and seeding based on men's tennis rankings.
The Blue 22 Forum, a discussion group organized by local Democrats, meets at 12:15 p.m. at the Palm Coast Community Center. (On Oct. 14 only, it is meeting at the 2nd floor conference room at the Katz and Green Building, 1 Florida Park Drive, Palm Coast.) Come and add your voice to local, state and national political issues.
LGBTQ+ Night at Flagler Beach's Coquina Coast Brewing Company: The monthly LGBTQ+ social for adults is scheduled for every second Friday of the month from 8 to 11 p.m. at Coquina Coast Brewing Co., 318 Moody Boulevard, Flagler Beach. "Come together, make new friends and share some brews. Going strong since Oct 2021! We feature many genres of local LGBTQ+ talent in our community; comedy, burlesque, belly dance, drag, musicians, bingo games, etc. There is never a cover charge but donations are greatly appreciated! When you register, your email is used to keep you up to date on future LGBTQ+ friendly events.
In Coming Days:
February 11: The Annual Jazz Brunch and fund-raiser at the African American Cultural Society is scheduled for Feb. 11, 11 a.m. (doors open at 10:45) at AACS, 4422 North U.S. Highway 1, Palm Coast (just north of Whiteview Parkway). Brunch at 11, music starting at 12:30 p.m. Tickets are $50. Call 386/597-5786 or 386/627-1174 for tickets.




February 16: The Flagler Youth Orchestra Concert Celebrates Black Composers, 7 p.m. at Flagler Auditorium, 5500 State Road 100, Palm Coast. The Flagler Youth Orchestra performs its second concert of the 2022-23 season. Conductor Joe Corporon and fellow associate conductors of the FYO will lead five orchestras with more than 350 string musicians — a cross-section of public, private and homeschooled students.  Tickets are available at the Flagler Auditorium box office, online or by calling (386) 437-7547. Adult tickets are $10 with $1 from each ticket going to the Auditorium's Arts in Education Fund. Children 17 and under are $4. Prices include ticketing fee.
Starting February 16: The Near Disaster of Jasper and Casper, at City Repertory Theatre: Feb. 16-19, 7:30 p.m. Thursday, Friday and Saturday, 3 p.m. Sunday. Tickets: $15-$30. Book tickets here. Award-winning actor Jason Woods brings his  Off Broadway show to CRT, taking his audience "on a  magical journey before leaving them at the end, changed for it." His solo show tells the story of a man, Jasper, while seeking his true family, runs into a blunt witch, a mysterious, talking dragon, and a purpose he never thought he'd find.As Jasper gets closer to the answers he seeks, he must face his fears, an evil queen, his brother Casper's self obsession, and a heartbreaking path to his own destiny. Written by Woods, who performs all roles himself.
Notably: We need a little cheer in these troubling times. So much so that we have to lurch back 33 years to get it: Remember this?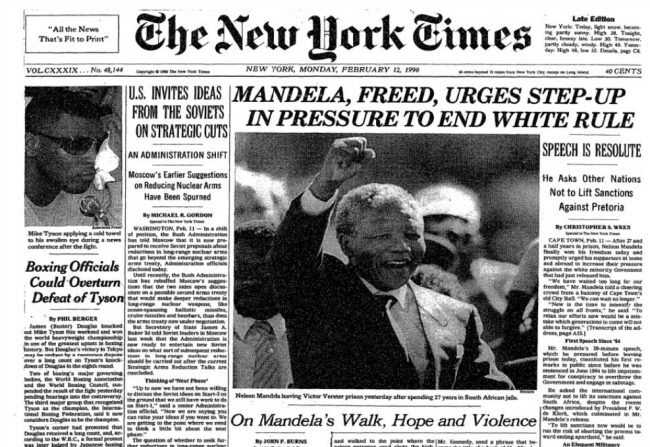 "We have waited too long for our freedom," Mr. Mandela told a cheering crowd from a balcony of Cape Town's old City Hall. "We can wait no longer."
"Now is the time to intensify the struggle on all fronts," he said. "To relax our efforts now would be a mistake which generations to come will not able to forgive."
Now this:

The Live Calendar is a compendium of local and regional political, civic and cultural events. You can input your own calendar events directly onto the site as you wish them to appear (pending approval of course). To include your event in the Live Calendar, please fill out this form.
For the full calendar, go here.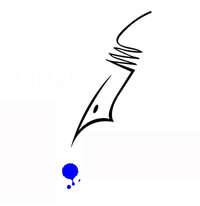 Mr. Romney is the ultimate institutionalist, who has described his decades-long political career as part of a larger moral mission informed by his faith. Wealthy, well-educated, and so decorous he has sometimes been ridiculed for it, Mr. Romney has long been out of step with a party that has increasingly shaped itself in the brash mold of former President Donald J. Trump. Mr. Santos, by contrast, invented what now appears to have been a largely fictional persona to propel himself to Congress, and has spent his first weeks on Capitol Hill thumbing his nose at convention and refusing to address the cascade of allegations against him. He encapsulates the ethos that has come to drive the Republican Party since the rise of Mr. Trump, in which shamelessness in the face of attacks is rewarded and the notion of keeping one's head down, even in the midst of scandals of one's own making, is seen as a sign of weakness.
–From A New York Times article, "Romney-Santos Confrontation Reflects a Broader Clash Within the G.O.P.," Annie Karni, Feb. 8, 2023 .