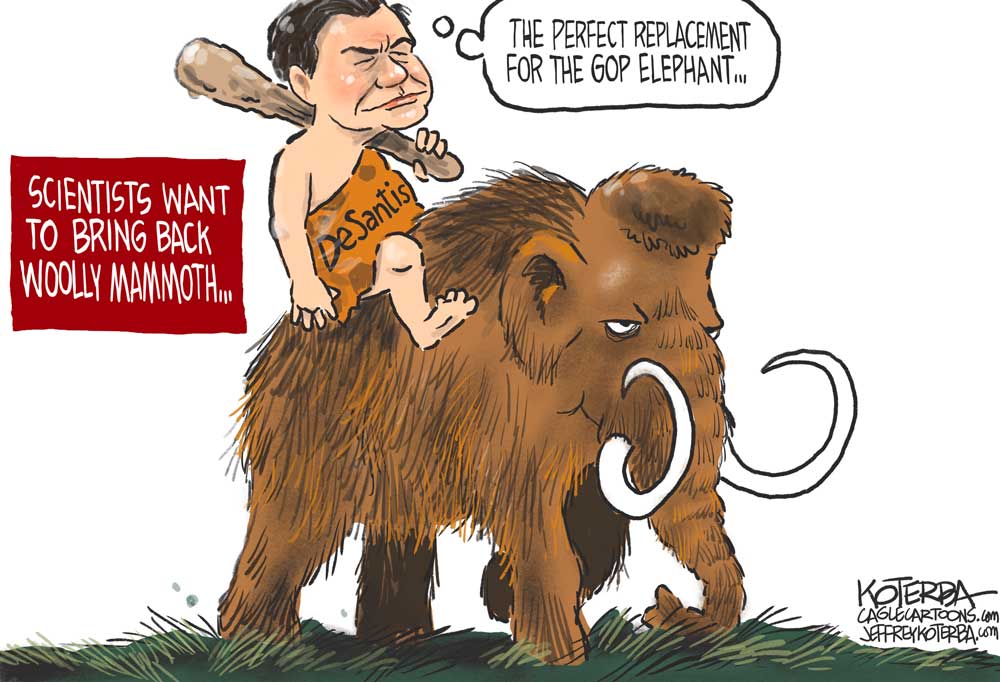 The Flagler County Commission meets at 9 a.m. at the Government Services Building, 1769 E. Moody Boulevard, Building 2, Bunnell. The commission is expected to ratify, after a three-year wait, the final easement agreement with a Flagler Beach resident who had been holding out until now, delaying a beach renourishment project on 2.6 miles of beach by the U.S. Corps of Engineers. That project is set to begin in April 2024. The commission will consider appointing Jeff Davies and John Bruce to the Contractor Review Advisory
Board for four-year terms. Access meeting agendas and materials here. The five county commissioners and their email addresses are listed here. Meetings stream live on the Flagler County YouTube page.
The Beverly Beach Town Commission meets at 6 p.m. at the meeting hall building behind the Town Hall, 2735 North Oceanshore Boulevard (State Road A1A) in Beverly Beach. See meeting announcements here.




Book-Banning Committee Information Session: The Flagler County school district, under the leadership of Deputy Superintendent Lashakia Moore, hosts an information session for residents interested in being named to the district-level committee that reviews challenges, or attempts to ban, books and other library materials. That committee is part of the appeals process. The information session is at 6 p.m. at the Government Services Building, 1769 East Moody Boulevard, Bunnell. It is open to the public.

Astronomy Club of Palm Coast Meeting at the Flagler County Public Library, 2500 Palm Coast Pkwy NW, Palm Coast, 6 p.m. Anyone interested in astronomy is welcome. Meeting room is located immediately to the right after entering the library. See the website here.
Nar-Anon Family Groups offers hope and help for families and friends of addicts through a 12-step program, 6 p.m. at St. Mark by the Sea Lutheran Church, 303 Palm Coast Pkwy NE, Palm Coast, Fellowship Hall Entrance. See the website, www.nar-anon.org, or call (800) 477-6291. Find virtual meetings here.
In Coming Days:
The Annual Jazz Brunch and fund-raiser at the African American Cultural Society is scheduled for Feb. 11, 11 a.m. (doors open at 10:45) at AACS, 4422 North U.S. Highway 1, Palm Coast (just north of Whiteview Parkway). Brunch at 11, music starting at 12:30 p.m. Tickets are $50. Call 386/597-5786 or 386/627-1174 for tickets.
Book bans: The Palm Coast Democratic Club will host a panel discussion with the Atlantic Coast Chapter of Americans United for Separation of Church and State on book banning, Thursday evening, Feb. 9, at the African American Cultural Society, 4422 N. US HWY 1, Palm Coast. The evening begins at 6 p.m. with a social hour. At 7 p.m., a brief business meeting will be followed by the panel discussion and conclude with questions and answers. Politicians and school officials restricting and removing books from schools and censoring history is an increasing concern. The meeting is open to all. There is no charge and advance arrangements are not necessary. For further information call Merrill Shapiro at 804-914-4460.




The Flagler Youth Orchestra Concert Celebrates Black Composers, 7 p.m. at Flagler Auditorium, 5500 State Road 100, Palm Coast. The Flagler Youth Orchestra performs its second concert of the 2022-23 season. Conductor Joe Corporon and fellow associate conductors of the FYO will lead five orchestras with more than 350 string musicians — a cross-section of public, private and homeschooled students.  Tickets are available at the Flagler Auditorium box office, online or by calling (386) 437-7547. Adult tickets are $10 with $1 from each ticket going to the Auditorium's Arts in Education Fund. Children 17 and under are $4. Prices include ticketing fee.
The Near Disaster of Jasper and Casper, at City Repertory Theatre: Feb. 16-19, 7:30 p.m. Thursday, Friday and Saturday, 3 p.m. Sunday. Tickets: $15-$30. Book tickets here. Award-winning actor Jason Woods brings his  Off Broadway show to CRT, taking his audience "on a  magical journey before leaving them at the end, changed for it." His solo show tells the story of a man, Jasper, while seeking his true family, runs into a blunt witch, a mysterious, talking dragon, and a purpose he never thought he'd find.As Jasper gets closer to the answers he seeks, he must face his fears, an evil queen, his brother Casper's self obsession, and a heartbreaking path to his own destiny. Written by Woods, who performs all roles himself.
Notably: It's Ronald Reagan's birthday (2011). The more the president who commanded the most corrupt administration of the 20th century is beatified, the more it's necessary to not become as senescent as he was in his second term. His birthday today is from Philip Roth, who told his Paris Review interviewer in 1984, as Reagan's "morning again in America" ads were gagging our television sets: "Any satirist writing a futuristic novel who had imagined a President Reagan during the Eisenhower years would have been accused of perpetrating a piece of crude, contemptible, adolescent, anti-American wickedness, when, in fact, he would have succeeded, as prophetic sentry, just where Orwell failed; he would have seen that the grotesquerie to be visited upon the English-speaking world would not be an extension of the repressive Eastern totalitarian nightmare but a proliferation of the Western farce of media stupidity and cynical commercialism–American-style philistinism run amok. It wasn't Big Brother who'd be watching us from the screen, but we who'd be watching a terrifyingly powerful world leader with the soul of an amiable, soap opera grandmother, the values of a civic-minded Beverly Hills Cadillac dealer, and the historical background and intellectual equipment of a high school senior in a June Allyson musical."

Now this: George Carlin on Reagan:


The Live Calendar is a compendium of local and regional political, civic and cultural events. You can input your own calendar events directly onto the site as you wish them to appear (pending approval of course). To include your event in the Live Calendar, please fill out this form.
For the full calendar, go here.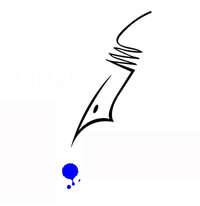 "And the revelers [at Ronald Reagan's inauguration] moved out to the inaugural balls, where it was observed that fur coats so overloaded the coatracks that they resembled great lumbering mastodons out of the prehistoric past."
–From Rick Perlstein's Reaganland: America's Right Turn 1976-1980 (2020).