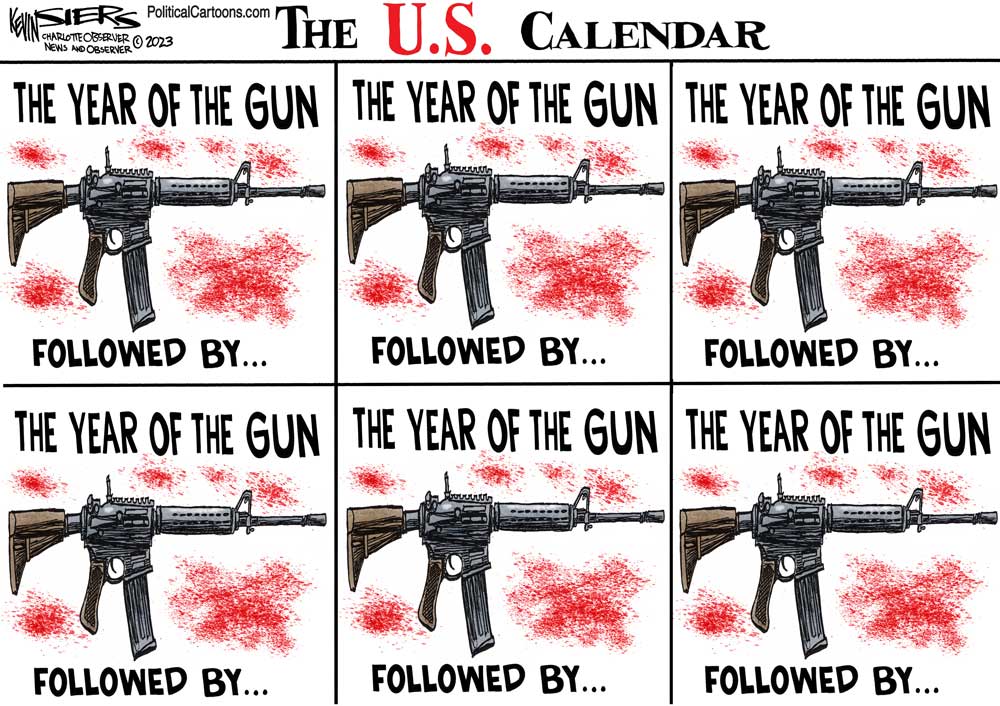 To include your event in the Briefing and Live Calendar, please fill out this form.
Weather: Partly cloudy. Highs in the upper 60s. Northeast winds 5 to 10 mph, becoming east in the afternoon. Tuesday Night: Mostly cloudy and not as cool. Near steady temperature in the lower 60s. Southeast winds 5 to 10 mph.
Today at the Editor's Glance:
It's National Literacy Week, or as it's known in Florida, Verbieten Sie die Bücher Week.
In Court: Joseph Carroll, one of two people accused of murder in the overdose death of Michael Burnett Jr. in June 2018, when he was 31 (the other is Allyson Bennett), is scheduled for a plea on a first-degree murder charge before Circuit Judge Terence Perkins at 8:30 a.m. in Courtroom 401 at the Flagler County courthouse. Carroll, 44, is represented by Brian Smith. At 1:15 .m., Perkins holds a risk protection order hearing to consider confiscating the weapons of Jordan Munoz, who was arrested last week on aggravated assault and battery charges. See: "Jordan Munoz, 21, Faces Felony Charge After Firing a Gun During an Argument in Palm Coast's Woodlands."
The three-member East Flagler Mosquito Control District Board meets at 10 a.m. at District Headquarters, 210 Airport Executive Drive, Palm Coast. Agendas are available here. District staff, commissioners and email addresses are here. The meetings are open to the public.
Flagler County's Affordable Housing Advisory Committee meets at 3 p.m. at the Emergency Operations Center, 1769 E. Moody Blvd., Bldg. 3.
A1A Listening Session: The Florida Department of Transportation (FDOT) hosts a "listening session" from 5:30 to 7 p.m. at Santa Maria del Mar Catholic Church, 915 N Central Ave, Flagler Beach. A so-called "strike team" – Florida Department of Transportation (FDOT), Flagler County, Volusia County, the City of Flagler Beach, the U.S. Army Corps of Engineers, and the Florida Department of Environmental Protection – has reviewed and evaluated options to fortify "critical areas of vulnerability" along State Road A1A in both Flagler and Volusia counties. The critical areas include South 28th Street to South 9th Street, and from South Central Avenue to about one-half mile north of Highbridge Road (including the portion to Roberta Road in Ormond by the Sea). The listening session is a chance for the public to weigh in on possible improvements.
Navy Bombing in the Ocala National Forest: Navy training schedules indicate that inert and live bombing will take place at the Pinecastle Range Complex located in the Ocala National Forest this week. Bombings at times can be heard in Flagler-Palm Coast. The bombings are scheduled as follows:
Wednesday: 9:30 a.m. – 11:30 a.m. (Live/Inert)
1:30 p.m. – 3:30 p.m. (Live/Inert)
7:15 p.m. – 8:35 p.m. (Inert)
Thursday: 9:30 a.m. – 11:30 a.m. (Live/Inert)
1:30 p.m. – 3:30 p.m. (Live/Inert)
3:30 p.m. – 4:30 p.m. (Inert)
Friday: 9:30 a.m. – 11:30 a.m. (Live/Inert)
1:30 p.m. – 3:30 p.m. (Live/Inert)
During bombing periods wildlife may be temporarily displaced. Use extra caution when driving through the Ocala National forest and surrounding areas. Secure any items around your residence that could attract wildlife. Always be mindful of larger animals including black bears and practice bearwise measures. The telephone number for noise complaints is 1-800-874-5059, Fleet Area Control and Surveillance Facility, Jacksonville, Fla. For additional information, call (904) 542-5588.
In Coming Days:
Flagler Woman's Club 1st Responders Chili Challenge: Saturday, January 28th, the Flagler Woman's Club is hosting its annual Chili Challenge! The Flagler Woman's Club invites all First Responders, active and retired, to enter the Chili Challenge to make their best chili and serve it up at the Challenge from noon to 3 p.m. at Veterans Park in Flagler Beach. From 2 to 3 p.m. the club will be calling off raffle winners, 50/50 winners and ultimately the trophies and top prizes. Deadline for entry is January 20. Call Mary Louk at (386) 569-7813 or email [email protected] to enter.
Notably: The New York Times ran an article entitled "America, the Bland" over the weekend, about the proliferation of apartment blocks across the country that all look the same: mid-rise boxes, their identical facades offset by little splashes of color or fake brick: "In 2022, an estimated 420,000 new rental apartments were built in the United States, the highest amount for new multifamily construction in a half-century, according to the latest data from RentCafe, an apartment search platform. The new developments look startlingly alike, often in the form of boxy, mid-rise buildings with a ground-floor retail space, sans-serif fonts and vivid slabs of bright paneling. The bulky design is conspicuous, jutting out of downtown streets and overpowering its surroundings. Over time, it attracts a certain ecosystem — the craft breweries, the boutique coffee shops, the out-of-town young professionals." There was also this line: "Brownstones, which now sell for millions in New York City, were also hated in their heyday." It reminded me of the opening paragraph of a William Maxwell story from 1976–the loveliness with which he wrote of his (or his character's) brownstone. No one has written about these apartment buildings, or dingbats, this way just yet. Maybe some day. See the quote below.
Now this:

The Live Calendar is a compendium of local and regional political, civic and cultural events. You can input your own calendar events directly onto the site as you wish them to appear (pending approval of course). To include your event in the Live Calendar, please fill out this form.
For the full calendar, go here.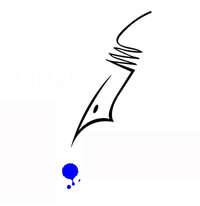 The brownstone is on Murray Hill, facing south. The year is 1950. We have the top floor-through, and our windows are not as tall as the windows on the lower floors. They are deeply recessed, and almost square, and have divided panes. I know that beauty is in the eye of the beholder and all that, but even so, these windows are romantic. The apartment could be in Leningrad or Innsbruck or Dresden (before the bombs fell on it or Parma or any place we have never been to. When I come home at night, I look forward to the moment when I turn the corner and raise my eyes to those three lighted windows. Since I was a child, no place has been quite so much home to me. The front windows look out on Thirty-sixth Street, the back windows on an unpainted brick wall (the side of a house on Lexington Avenue) with no break in it on our floor, but on the floor below there is a single window with a potted plant, and when we raise our eyes we see the sky, so the room is neither dark nor prisonlike.
–From "The Thistle in Sweden," by William Maxwell, The New Yorker, June 13, 1976.