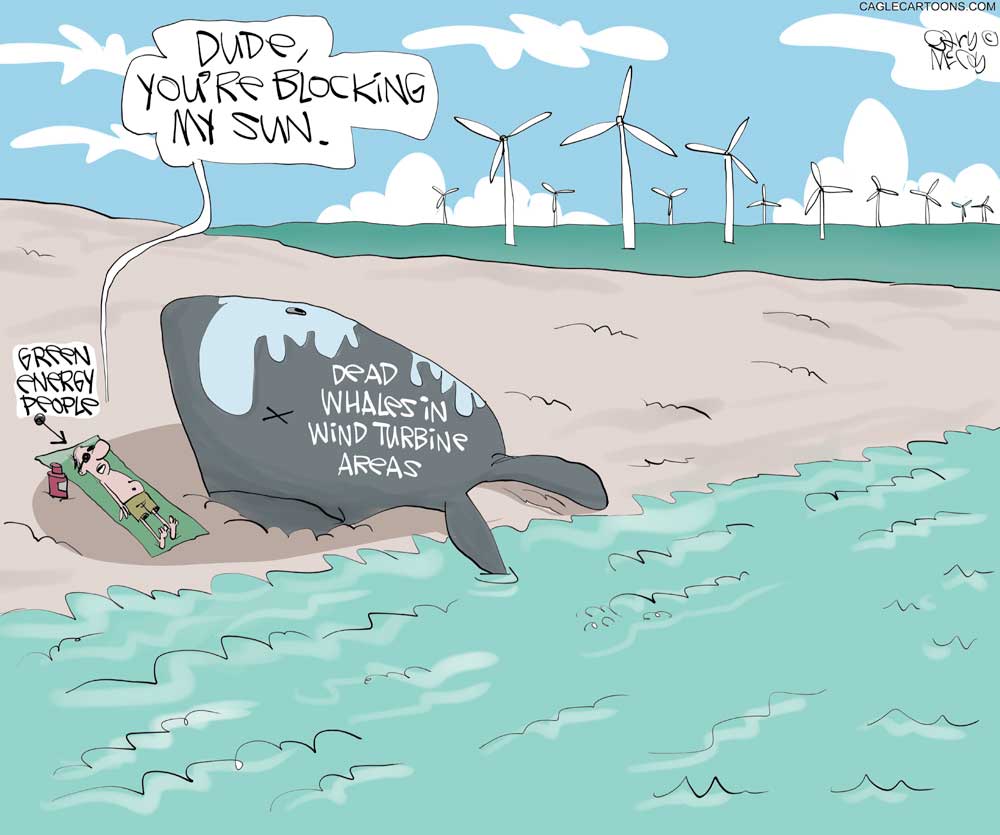 To include your event in the Briefing and Live Calendar, please fill out this form.
Weather: Mostly cloudy. A slight chance of showers in the morning, then a chance of showers in the afternoon. Cooler with highs in the mid 60s. Temperature falling to around 60 in the afternoon. Northeast winds 5 to 10 mph. Chance of rain 40 percent. Saturday Night: Showers likely, mainly in the evening. Lows in the lower 50s. Temperature rising into the upper 50s after midnight. Northeast winds around 5 mph, becoming southeast after midnight. Chance of rain 60 percent.
Today at the Editor's Glance:
The Saturday Flagler Beach Farmers Market is scheduled for 9 a.m. to 1 p.m. today at Wickline Park, 315 South 7th Street, featuring prepared food, fruit, vegetables , handmade products and local arts from more than 30 local merchants. The market is hosted by Flagler Strong, a non-profit.
Golf Cart Inspection Saturday in Flagler Beach: The Flagler Beach Police Department will be hosting a golf cart inspection event at 204 South Flagler Avenue on Saturday, January 21st from 10 a.m. to 2 p.m. A member of the City's Finance Department will be present to issue golf cart registration decals post inspection approval. Payments can be made by cash or check. First0-time registration cost is $40, renewals are $20. Sorry no credit cards. The following link will take you the the inspection list, or see below. See also: "Divided Flagler Beach Commission Will Require Inspections of Street Golf Carts Every 2 Years."




Grace Community Food Pantry, 245 Education Way, Bunnell, drive-thru open today from 10 a.m. to 1 p.m. The food pantry is organized by Pastor Charles Silano and Grace Community Food Pantry, a Disaster Relief Agency in Flagler County. Feeding Northeast Florida helps local children and families, seniors and active and retired military members who struggle to put food on the table. Working with local grocery stores, manufacturers, and farms we rescue high-quality food that would normally be wasted and transform it into meals for those in need. The Flagler County School District provides space for much of the food pantry storage and operations. Call 386-586-2653 to help, volunteer or donate.
The Flagler Film Festival returns, and is scheduled for Friday, Saturday and Sunday at the Best Western, 200 Flagler Plaza Drive, Palm Coast. Tickets are $13 per day, $35 for the entire weekend. From its website: "The Flagler Film Festival was formed to showcase the work of new and emerging filmmakers as well as more experienced filmmakers. We believe there are many creative and innovative artists who deserve recognition for their efforts, especially those constrained by low budgets. We believe that sometimes even more creativity is required when a filmmaker has little or no budget with which to create a film. We believe these films should be seen and be recognized for the efforts of the teams that put them together. The writers, directors, crew, actors and all the talented people involved in the production of a film, whether it is a feature or a short, deserve to have a chance to be seen. We are proud to give filmmakers an opportunity to show their work."
'Unbossed and Unbowed,' a One-Woman Show About Shirley Chisholm at the African American Cultural Society, 4422 North U.S. Highway 1, Palm Coast (just north of Whiteview Parkway), Friday at 7 p.m., Saturday at 7:30 p.m., Sunday at 3 p.m., starring Ingrid Griffith. Tickets are $30, or $15 for students and $75 for VIPs. For tickets, call 386/447-7030 or go here. See the preview: "'Unbossed' Spirit of Shirley Chisholm, Former Palm Coast Resident, Takes the Stage at AACS."




"Rent," the Jonathan Larson musical, at Flagler Playhouse, 301 E. Moody Blvd. Bunnell. 7:30 p.m. on Friday and Saturday, 2 p.m. on Sunday. Tickets are between $25 and $30. Book here. Set in the East Village of New York City, Rent is about falling in love, finding your voice and living for today. Winner of the Tony Award for Best Musical and the Pulitzer Prize for Drama, Rent has become a pop cultural phenomenon, with songs that rock and a story that resonates with audiences of all ages. Based loosely on Puccini's La Boheme, Jonathan Larson's Rent follows a year in the life of a group of impoverished young artists and musicians struggling to survive and create in New York's Lower East Side, under the shadow of HIV/AIDS. The physical and emotional complications of the disease pervade the lives of Roger, Mimi, Tom and Angel. Maureen deals with her chronic infidelity through performance art; her partner, Joanne, wonders if their relationship is worth the trouble. Benny has sold out his Bohemian ideals in exchange for a hefty income and is on the outs with his former friends. Mark, an aspiring filmmaker, feels like an outsider to life in general. How these young bohemians negotiate their dreams, loves and conflicts provides the narrative thread to this groundbreaking musical. This is theatre at its best – exuberant, passionate and joyous.
'Honky Tonk Angels' at City Repertory Theatre, by Ted Swindley, directed by John Sbordone, starring Chelsea Jo Conard, Ben Beck, Robin Neill-Kitaif and Michele O'Neil. At  7:30 p.m. Jan. 13-14 and 20-21, and at 3 p.m. Jan. 15 and 22. (Note: the two Sunday matinee shows are sold out.) Performances will be in CRT's black box theater at City Marketplace, 160 Cypress Point Parkway, Suite B207, Palm Coast. Tickets are $30 adults and $15 students, available online at crtpalmcoast.com or by calling 386-585-9415. Tickets also will be available at the venue just before curtain time. Borrowing its title from a 1993 album by legendary country songbirds Dolly Parton, Loretta Lynn and Tammy Wynette, "Honky Tonk Angels" is the brainchild of Ted Swindley, creator of the hugely popular "Always . . . Patsy Cline." Three women with Southern roots, who are variously bored or frustrated or antsy about their lives, decide to pursue their country music dreams in Nashville, and they meet and take up singing at a bar appropriately named Honky Tonk Heaven. See Rick de Yampert's preview, "Taking the Edge Off, 'Honky Tonk Angels' Countrify City Repertory Theatre."
In Coming Days:
Flagler County holds a Rally for Women's Rights from noon to 2 p.m. Sunday, Jan. 22, gathering outside the entrance to Wadsworth Park in Flagler Beach, 2200 Moody Blvd, Flagler Beach, with a march across the bridge starting at 12:30, for those who wish to march. Bring a positive sign to show your support for women's rights.




Flagler Woman's Club 1st Responders Chili Challenge: Saturday, January 28th, the Flagler Woman's Club is hosting its annual Chili Challenge! The Flagler Woman's Club invites all First Responders, active and retired, to enter the Chili Challenge to make their best chili and serve it up at the Challenge from noon to 3 p.m. at Veterans Park in Flagler Beach. From 2 to 3 p.m. the club will be calling off raffle winners, 50/50 winners and ultimately the trophies and top prizes. Deadline for entry is January 20. Call Mary Louk at (386) 569-7813 or email [email protected] to enter.
Notably: Whatever happened to the Concorde, that "masterpiece of contrapuntal aesthetics," as the Times's architecture critic Herbert Muschamp described it in July 2000, in the wake of the Concorde crash of Air France Flight 4590 that claimed 114 lives–the plane's first crash in three decades of operations, and even then, not of its own fault: there was debris on the Charles de Gaulle runway from which it was taking off. a tire blew. Debris struck the plane, triggering the succession of events: fuel line rupture, fuel leak, sparks igniting the leak, fire, crash. It was on this day that Britain and France put the plane in service for the first time, in 1976. It ended its life on Oct. 24, 2003. At $10,000 a ticket, the plane could never make money, even when full. Muschamp again: "The contrast between thin, elongated fuselage and wide, swept-back wings. Between the curve of the wings and the rectangular engines beneath them. The proportions of windows in relation to fuselage. The triangular configuration formed by the needle-point nose and the wing tips (or, when on the ground, the birdlike landing gear). The ugly duckling-into-swan metamorphosis when the drooped nose swings back into place. The Concorde's elegance arises from these formal relationships. The plane's beauty is existential. […] The Concorde is French (or half French) in the sense that the Chartres cathedral is French, but the plane's appeal is global to the extent that French civilization is available to others."
Now this:

The Live Calendar is a compendium of local and regional political, civic and cultural events. You can input your own calendar events directly onto the site as you wish them to appear (pending approval of course). To include your event in the Live Calendar, please fill out this form.
For the full calendar, go here.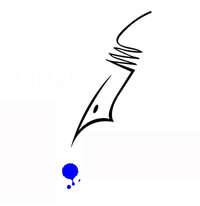 Thousands of girls have climbed up stairs and knocked on a door answered by a woman who is a complete stranger, to whom they are about to entrust their stomach and womb. And that woman, the only person who can rid them of their misfortune, would open the door, in an apron and patterned slippers, clutching a dish towel, and inquire, "yes, miss, can i help you? (Des milliers de filles ont monté un escalier, frappé à une porte derrière laquelle il y avait une femme dont elles ne savaient rien, à qui elles allaient abandonner leur sexe et leur ventre. Et cette femme, la seule personne alors capable de faire passer le malheur, ouvrait la porte, en tablier et en pantoufles à pois, un torchon à la main : « C'est pour quoi, mademoiselle?)"
Ernaux, Annie. L'événement (French Edition) (pp. 77-78). Editions Gallimard. Kindle Edition.
–From Annie Ernaux's L'événement (2000).