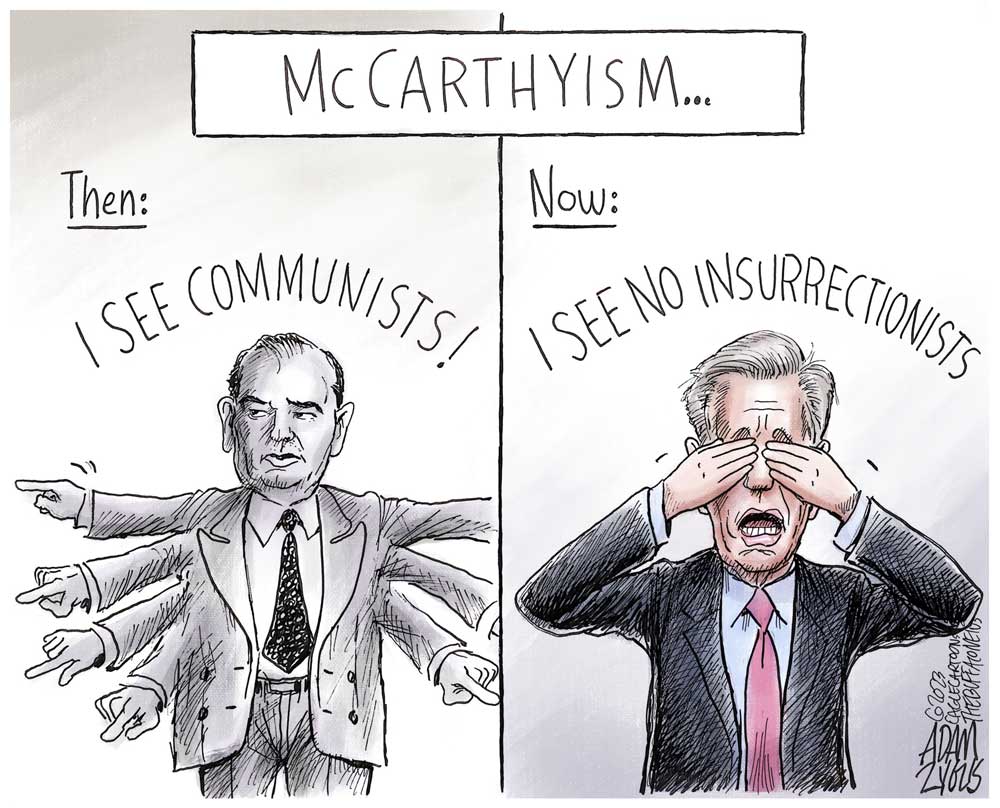 To include your event in the Briefing and Live Calendar, please fill out this form.
Weather: Patchy fog in the morning. Partly cloudy. Highs in the lower 80s. Southwest winds 5 to 10 mph. Thursday Night: Mostly cloudy. Lows in the upper 50s. Southwest winds 10 to 15 mph.
Today at the Editor's Glance:
Qualifying for Municipal Elections in Flagler Beachruns through Friday, Jan. 20 at noon. The election is on March 7. Two seats are up in Flagler Beach. Elections in Bunnell and Beverly Beach were decided without contests.
Drug Court convenes before Circuit Judge Terence Perkins at 10 a.m. in Courtroom 401 at the Flagler County courthouse, Kim C. Hammond Justice Center 1769 E Moody Blvd, Bldg 1, Bunnell. Drug Court is open to the public. See the Drug Court handbook here and the participation agreement here.
The Flagler Beach City Commission meets in workshop at 5 p.m. at City Hall to discuss communications and City Manager William Whitson's fate. At least two commissioners, Eric Cooley and James Sherman, are again disenchanted with the manager's performance.
Uncouth, an open mic night: Join a unique community of creative artists and performers on Thursday nights from 9:30 to 10:30 p.m. in Lee's Garage, Carlton Union Building, Room 261A, 131 E Minnesota Avenue, DeLand, for an event featuring the student community of Stetson University. Uncouth is an "open-mic night" where students can perform their poetry, prose, music, and any other 'artistic' talents. This is a safe space for students to gather with their peers and enjoy the company of other creative minds.
In Coming Days:
Flagler County holds a Rally for Women's Rights from noon to 2 p.m. Sunday, Jan. 22, gathering outside the entrance to Wadsworth Park in Flagler Beach, 2200 Moody Blvd, Flagler Beach, with a march across the bridge starting at 12:30, for those who wish to march. Bring a positive sign to show your support for women's rights.
Flagler Woman's Club 1st Responders Chili Challenge: Saturday, January 28th, the Flagler Woman's Club is hosting its annual Chili Challenge! The Flagler Woman's Club invites all First Responders, active and retired, to enter the Chili Challenge to make their best chili and serve it up at the Challenge from noon to 3 p.m. at Veterans Park in Flagler Beach. From 2 to 3 p.m. the club will be calling off raffle winners, 50/50 winners and ultimately the trophies and top prizes. Deadline for entry is January 20. Call Mary Louk at (386) 569-7813 or email [email protected] to enter.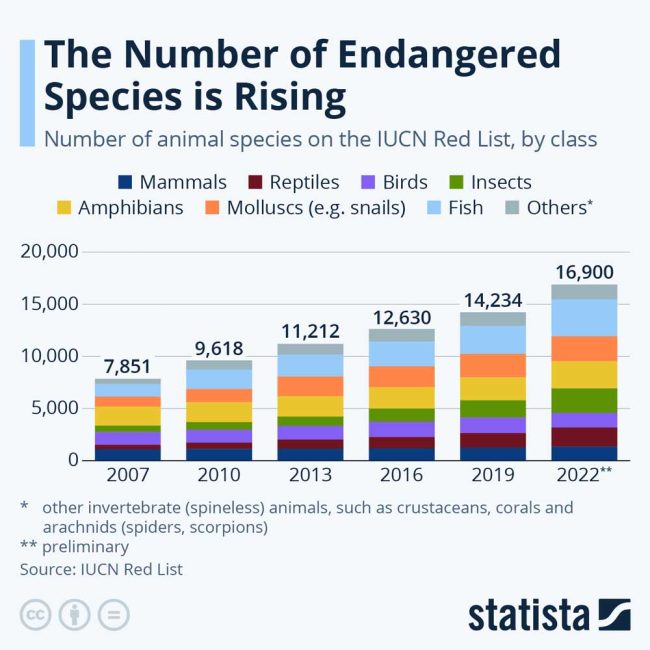 From Statista: The Number of Threatened Species is Rising: "The number of threatened mammals (defined by the International Union for Conservation of Nature and Natural Resources as species listed as either critically endangered, endangered or vulnerable on the Red List) increased by only 22 percent between 2007 and 2020. During the same time period, the number of endangered insects rose by 276 percent, the number of endangered molluscs (a class including snails, slugs, mussels, squid and worms) rose by 145 percent, while endangered fish species increased by 196 percent and the number of endangered reptiles even rose by 336 percent. While the reasons for the endangerment of insects and fish are well known, less is written about threats to reptiles and molluscs. According to the IUCN, many reptile species are concentrated in rainforest regions and are therefore threatened by deforestation. Furthermore, the species are particularly sensitive to environmental changes, including climate change. With molluscs, endangered species are mainly those who live on land and in freshwater. They are threatened by habitat destruction or are being pushed out by invasive species, according to the American Institute of Biological Sciences."
Now this: It's fairly certain that you have either never heard of Albert W. Ketèlbey or, if you have, it was in passing during your childhood when Weird Uncle name-dropped the way Cliff Clavin does on Cheers. But Ketèlbey, he of the odd name (the spelling unfortunately evokes, for me, Lebanon's Kataeb, the vaguely fascist Christian Phalange party that probably saved my hide during the civil war, and bey is still a Levantine way of referring honorifically to a man. Many a Phalangist pretended to be a bey), is worth knowing. Born in 1875, he was a master of British light orchestral music. It can get annoying when it's more than an encore, but in small doses, it's like fudge. He's known for "In a Monastery Garden," "The Adventures," and especially "In a Persian Market." The Naxos label has just issued an album of his works. Here's "In a Persian Market," from conductor Shmuel Elbaz:

The Live Calendar is a compendium of local and regional political, civic and cultural events. You can input your own calendar events directly onto the site as you wish them to appear (pending approval of course). To include your event in the Live Calendar, please fill out this form.
For the full calendar, go here.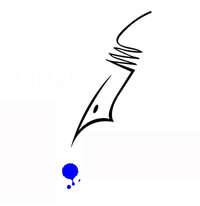 I began to think of myself as a perennial tourist, escape accountability. Errors and failings don't cling to you the way they do back home. You're able to drift across continents and languages, suspending the operation of sound thought. Tourism is the march of stupidity. You're expected to be stupid. The entire mechanism of the host country is geared to travelers acting stupidly. You walk around dazed, squinting into fold-out maps. You don't know how to talk to people, how to get anywhere, what the money means, what time it is, what to eat or how to eat it. Being stupid is the pattern, the level and the norm. You can exist on this level for weeks and months without reprimand or dire consequence. Together with thousands, you are granted immunities and broad freedoms. You are an army of fools, wearing bright polyesters, riding camels, taking pictures of each other, haggard, dysenteric, thirsty. There is nothing to think about but the next shapeless event.
–From Don DeLillo's The Names (1982).