To include your event in the Briefing and Live Calendar, please fill out this form.
Weather: Patchy fog in the morning. Mostly sunny. Highs in the upper 70s. South winds around 5 mph. Wednesday Night: Partly cloudy. Lows in the mid 50s. South winds 5 to 10 mph.
Today at the Editor's Glance:
Qualifying for Municipal Elections in Flagler Beach, Bunnell and Beverly Beach begins Monday, Jan. 16 and runs through Friday, Jan. 20 at noon. The elections are on March 7. Two seats are up in Bunnell, where incumbents Tonya Gordon and John Rogers have filed for re-election. The Gordon seat is a special election to fill the term of Robert Barnes, who resigned less than a year into his new term because of health reasons. Two seats are up in Flagler Beach, and four seats are up in Beverly Beach, including that of the mayor.
The Palm Coast Planning and Land Development Board meets at 5:30 p.m. at City Hall. The board will hear the application for a storage facility called Horizon Self-Storage, on 7 acres on U.S. 1, about 1.2 miles north of Matanzas Woods Parkway.
Weekly Chess Club for Teens, Ages 9-18, at the Flagler County Public Library: Do you enjoy Chess, trying out new moves, or even like some friendly competition?  Come visit the Flagler County Public Library at the Teen Spot every Wednesday from 4 to 5 p.m. for Chess Club. Everyone is welcome, for beginners who want to learn how to play all the way to advanced players. For more information contact the Youth Service department 386-446-6763 ext. 3714 or email us at [email protected]




The Circle of Light Course in Miracles study group meets at Vedic Moons, 4984 Palm Coast Parkway NW, Palm Coast, Fl every Wednesday at 1:20 PM. There is a $2 love donation that goes to the store for the use of their room.   If you have your own book, please bring it.  All students of the Course are welcome.  There is also an introductory group at 1:00 PM. The group is facilitated by Aynne McAvoy, who can be reached at [email protected].
In Coming Days:
Flagler Woman's Club 1st Responders Chili Challenge: Saturday, January 28th, the Flagler Woman's Club is hosting its annual Chili Challenge! The Flagler Woman's Club invites all First Responders, active and retired, to enter the Chili Challenge to make their best chili and serve it up at the Challenge from noon to 3 p.m. at Veterans Park in Flagler Beach. From 2 to 3 p.m. the club will be calling off raffle winners, 50/50 winners and ultimately the trophies and top prizes. Deadline for entry is January 20. Call Mary Louk at (386) 569-7813 or email [email protected] to enter.
Notably: The United States reaches its existing borrowing cap of $31.4 trillion on Thursday. The House of Representatives will begin to implode during morning rush hour Friday. There are no contingency plans.
Now this:

The Live Calendar is a compendium of local and regional political, civic and cultural events. You can input your own calendar events directly onto the site as you wish them to appear (pending approval of course). To include your event in the Live Calendar, please fill out this form.
For the full calendar, go here.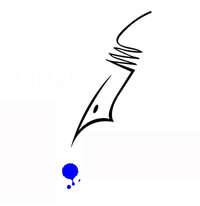 For George Wallace, the values didn't matter, the principles didn't matter, the party didn't matter. The politics and the votes—they mattered. That was the central fact of Wallace's life. Policy, program, platform, and personality all derived from the single animating fact that George Wallace's heart and veins pumped politics and little else. When anything one might call principle clashed with his hunger for votes, his drive for political power almost always won. "Moderation," he claimed, "was political suicide." Wallace based his tactics, he explained later in life, on giving "the people something to dislike and hate." He mobilized voters by creating "a straw man for them to fight." He believed enemies were inherent in all politics. "They'd rather be against something than for something," he explained. […]Being against the feds rather than directly against African Americans gave him more latitude, more deniability, more appeal, and more electoral power—while still capturing the vote of the most diehard racist. It was the rediscovery of an old formula, an echo of the demand for racialized sovereignty that began in Barbour County when invading Europeans stole Creek lands.
–From Jefferson Cowie's Freedom's Dominion (2022).
.