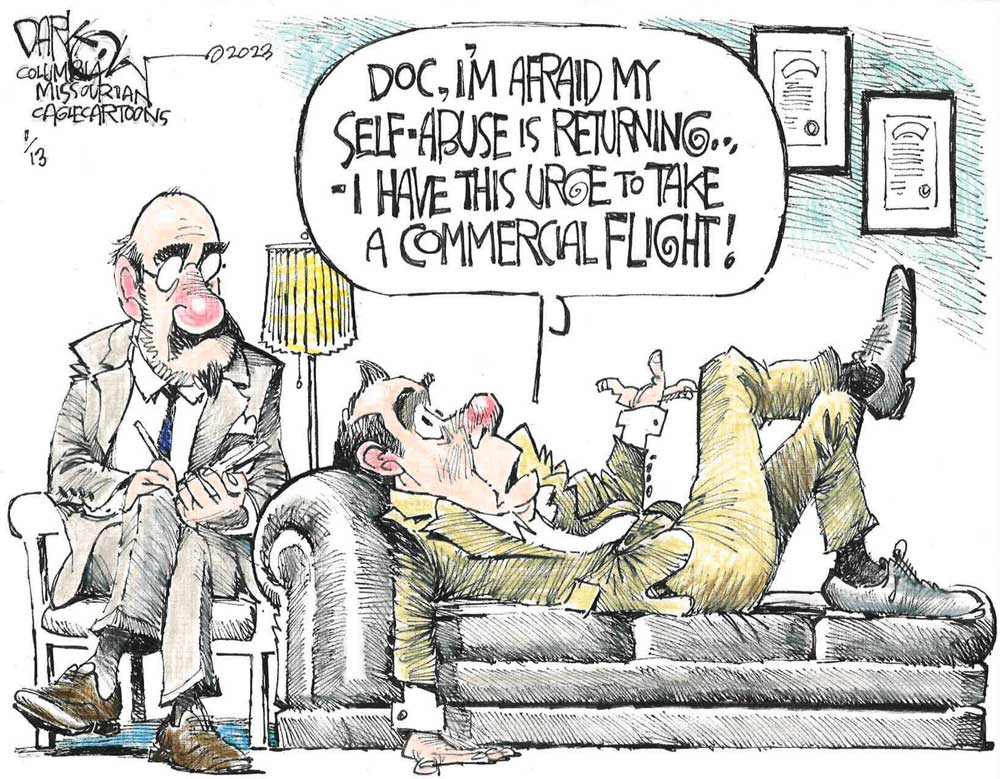 To include your event in the Briefing and Live Calendar, please fill out this form.
Weather: Sunny, cooler with highs around 50. Northwest winds 10 to 15 mph with gusts up to 25 mph. Saturday Night: Clear. Widespread frost after midnight. Cold with lows in the lower 30s. Northwest winds 5 to 10 mph.
Today at the Editor's Glance:
The Saturday Flagler Beach Farmers Market is scheduled for 9 a.m. to 1 p.m. today at Wickline Park, 315 South 7th Street, featuring prepared food, fruit, vegetables , handmade products and local arts from more than 30 local merchants. The market is hosted by Flagler Strong, a non-profit.
Silver Lake Park Clean-Up: Volunteers Needed: The City of Flagler Beach will be conducting a cleanup of Silver Lake Park, which is located on North Daytona Avenue (near the Aliki Condominiums), Saturday, January 14 starting at 9 a.m. If you'd like to volunteer, please contact Flagler Beach Commissioner Deborah Phillips by e-mail at [email protected] or by phone at (312) 607-8200.
A Martin Luther King Celebration and Parade is scheduled to start at 9 a.m. Jan. 14 at the George W. Carver Community Center, 201 East Drain Street, Bunnell. Gathering starts at 9 a.m., followed by a prayer breakfast at 10 a.m., vehicle line-up at 11, and the motor march at noon. Responses are requested to Mark Anderson, 386/864-1649, or [email protected]. For more information, contact Shelley Ragsdale at the NAACP at [email protected].




Flagler County's Cold-Weather Shelter Opens: The Sheltering Tree's shelter will open at Church on the Rock, 2200 N State St, Bunnell, at 5:30 p.m. It will close the following day at 8 a.m. Guests, who may be homeless or who may simply need a heated place, as some homes in the county lack heat, will receive a hot dinner and a hot breakfast, free of charge. The shelter is run entirely by a corps of Sheltering Tree volunteers, who operate in teams. Security is provided, as is overnight supervision and transportation, if needed. Though the shelter is hosted by Church on the Rock, the shelter operation itself is non-denominational, and open to people of all creeds, faiths or no faith. The county will provide bus transportation along two routes, along this schedule:
Dollar General at Publix Town Center, 3:30 p.m.
Near the McDonald's at Old Kings Road South and State Road 100, 4 p.m.
Dollar Tree by Carrabba's and Walmart, 4:30 p.m.
Palm Coast Main Branch Library, 4:45 p.m.
Dollar General at County Road 305 and Canal Avenue in Daytona North, 4 p.m.
Bunnell Free Clinic, 4:30 p.m.
First United Methodist Church in Bunnell, 4:30 p.m.
Call 386-437-3258, extension 105 for information about transportation to the shelter. The Sheltering Tree is urgently in need of volunteers. Please call 386-503-0816 to help. 
Grace Community Food Pantry, 245 Education Way, Bunnell, drive-thru open today from 10 a.m. to 1 p.m. The food pantry is organized by Pastor Charles Silano and Grace Community Food Pantry, a Disaster Relief Agency in Flagler County. Feeding Northeast Florida helps local children and families, seniors and active and retired military members who struggle to put food on the table. Working with local grocery stores, manufacturers, and farms we rescue high-quality food that would normally be wasted and transform it into meals for those in need. The Flagler County School District provides space for much of the food pantry storage and operations. Call 386-586-2653 to help, volunteer or donate.
Gamble Jam: Musicians of all ages can bring instruments and chairs and join in the jam session, 2 to 5 p.m. . Program is free with park admission! Gamble Rogers Memorial State Recreation Area at Flagler Beach, 3100 S. Oceanshore Blvd., Flagler Beach, FL. Call the Ranger Station at (386) 517-2086 for more information. The Gamble Jam is a family-friendly event that occurs every second and fourth Saturday of the month.  The park hosts this acoustic jam session at one of the pavilions along the river to honor the memory of James Gamble Rogers IV, the Florida folk musician who lost his life in 1991 while trying to rescue a swimmer in the rough surf.
The Lviv National Philharmonic Orchestra of Ukraine is in performance at 7 p.m. at the Peabody Auditorium, 600 Auditorium Boulevard, Daytona Beach, Saturday, January 14, a presentation of the Daytona Symphony Society. The concert will feature Brahms's Tragic Overture, Sibelius's Second Symphony, and Brahms's Piano Concerto No. 1, with Ukrainian-born pianist Stanislav Khristenko. Tickets are $28 and up, but students may get $10 tickets.
'Honky Tonk Angels' at City Repertory Theatre, by Ted Swindley, directed by John Sbordone, starring Chelsea Jo Conard, Ben Beck, Robin Neill-Kitaif and Michele O'Neil. At  7:30 p.m. Jan. 13-14 and 20-21, and at 3 p.m. Jan. 15 and 22. (Note: the two Sunday matinee shows are sold out.) Performances will be in CRT's black box theater at City Marketplace, 160 Cypress Point Parkway, Suite B207, Palm Coast. Tickets are $30 adults and $15 students, available online at crtpalmcoast.com or by calling 386-585-9415. Tickets also will be available at the venue just before curtain time. Borrowing its title from a 1993 album by legendary country songbirds Dolly Parton, Loretta Lynn and Tammy Wynette, "Honky Tonk Angels" is the brainchild of Ted Swindley, creator of the hugely popular "Always . . . Patsy Cline." Three women with Southern roots, who are variously bored or frustrated or antsy about their lives, decide to pursue their country music dreams in Nashville, and they meet and take up singing at a bar appropriately named Honky Tonk Heaven. See Rick de Yampert's preview, "Taking the Edge Off, 'Honky Tonk Angels' Countrify City Repertory Theatre."
In Coming Days:
Qualifying for Municipal Elections in Flagler Beach, Bunnell and Beverly Beach begins Monday, Jan. 16 and runs through Friday, Jan. 20 at noon. The elections are on March 7. Two seats are up in Bunnell, where incumbents Tonya Gordon and John Rogers have filed for re-election. The Gordon seat is a special election to fill the term of Robert Barnes, who resigned less than a year into his new term because of health reasons. Two seats are up in Flagler Beach, and four seats are up in Beverly Beach, including that of the mayor.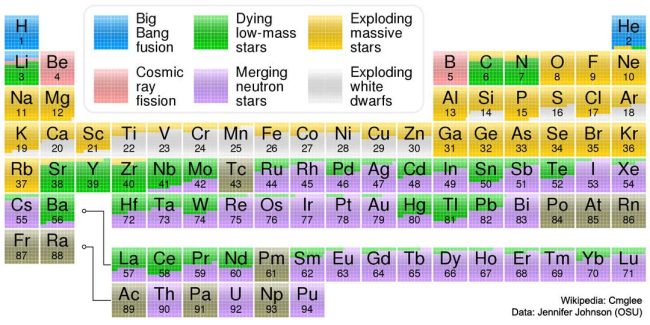 Notably: You won't be tested, but this is one of the more fascinating graphics and little story you'll see if you're interested at all about your cosmogony–and aren't we all? From Apod: " The hydrogen in your body, present in every molecule of water, came from the Big Bang. There are no other appreciable sources of hydrogen in the universe. The carbon in your body was made by nuclear fusion in the interior of stars, as was the oxygen. Much of the iron in your body was made during supernovas of stars that occurred long ago and far away. The gold in your jewelry was likely made from neutron stars during collisions that may have been visible as short-duration gamma-ray bursts or gravitational wave events. Elements like phosphorus and copper are present in our bodies in only small amounts but are essential to the functioning of all known life. The featured periodic table is color coded to indicate humanity's best guess as to the nuclear origin of all known elements. The sites of nuclear creation of some elements, such as copper, are not really well known and are continuing topics of observational and computational research."
Now this:

The Live Calendar is a compendium of local and regional political, civic and cultural events. You can input your own calendar events directly onto the site as you wish them to appear (pending approval of course). To include your event in the Live Calendar, please fill out this form.
For the full calendar, go here.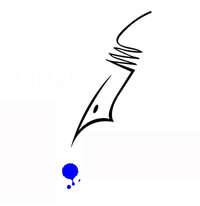 "Giving her the standard nurse-to-nurse talk about not internalizing the pain of the patients, how they come and go fleetingly. The ones you think are going to live end up dead. The ones you're sure are going to die, who have death in their eyes, end up living, processed out and sent on their merry way. Changing bedpans and lifting armrests and holding shoulders, checking charts, slipping little baggies over the tips of thermometers, inserting I.V. needles. Then the sensation of going outside for a break and seeing that, although inside a patient has just grunted and gone into cardiac arrest with a no-assist order, the sky, filled with clouds and sunlight and birds, is still throwing itself majestically over the world."
–From David Means, "Two Nurses, Smoking," The New Yorker, May 25, 2020.