To include your event in the Briefing and Live Calendar, please fill out this form.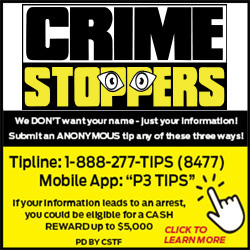 Weather: Mostly cloudy. A chance of showers with a slight chance of thunderstorms in the morning. Highs in the upper 70s. West winds 5 to 10 mph. Chance of rain 40 percent. Thursday night: Mostly clear. Much cooler. Less humid with lows in the upper 40s. West winds around 5 mph.
Today at the Editor's Glance: Somnolence is still the order of the day in Flagler as 2023 is having a hard time catching on.
In Coming Days:
Always… Patsy Cline, at Flagler Auditorium, 5500 State Road 100, Palm Coast, 7 p.m. Friday, Jan. 6, Tickets are $44 to $54. Book here. Based on the true story of Patsy Cline's friendship with Houston housewife Louise Seger comes complete with true emotion, down home country humor and, with 27 songs in the show, includes many of Patsy's unforgettable hits such as Crazy, I Fall to Pieces, Sweet Dreams & Walking After Midnight. In 1961 Cline went to Houston for a show. Seger and her buddies, who had arrived 90 minutes early, met Cline who was traveling alone. The two women struck up a friendship that lasted until Cline's untimely death in a plane crash in 1963. Always…Patsy Cline has enjoyed great success both off-Broadway and on tour. Starring Misty Rowe (HeeHaw, Happy Days) this show receives great audience acclaim and immeasurable box office success ."Wonderful!" Carolyn Fox, City news Service "This Always…Patsy Cline is a LETTER OF LOVE to the humanity and music of Miss Patsy Cline…" Don Grigware, Broadwayworld.
Notably: A little reassurance for writers everywhere. The Wall Street Journal on Jan. 4 reported on how even Margaret Atwood, Stephen King and Henry Winkler (The Fonz) can draw empty houses at their book signings. "I did a signing to which Nobody came, except a guy who wanted to buy some Scotch tape and thought I was the help :)" Margaret Atwood tweeted in response to a new writer who complained in a tweet that her book signing had drawn only two people. Six people turned out for Winkler's signing of a book for children. "It doesn't get easier," he told the Journal. Junot Diaz won the Pulitzer and the National Book Award in 2008 for The Brief Wondrous Life of Oscar Wao. At one reading, only one person showed up: his friend. The bookseller called it a win. Jodi Picould's books sell by the millions (which begs the question: why have a book-signing?) but in her own hometown in New Hampshire, she sat alone the entirety of a book signing, except for a patron looking for the bathroom. The article cites a Knopf publicity guy who says "the in-store author appearance is, in large part, a holdover from a time when they generated local news coverage. As local news has shrunk, filling seats is harder."
Now this:

The Live Calendar is a compendium of local and regional political, civic and cultural events. You can input your own calendar events directly onto the site as you wish them to appear (pending approval of course). To include your event in the Live Calendar, please fill out this form.
For the full calendar, go here.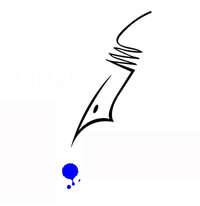 I am chairman of the department of Hitler studies at the College-on-the-Hill. I invented Hitler studies in North America in March of 1968. It was a cold bright day with intermittent winds out of the east. When I suggested to the chancellor that we might build a whole department around Hitler's life and work, he was quick to see the possibilities. It was an immediate and electrifying suc-cess. The chancellor went on to serve as adviser to Nixon, Ford and Carter before his death on a ski lift in Austria.
–From Don DeLillo, White Noise (1985).