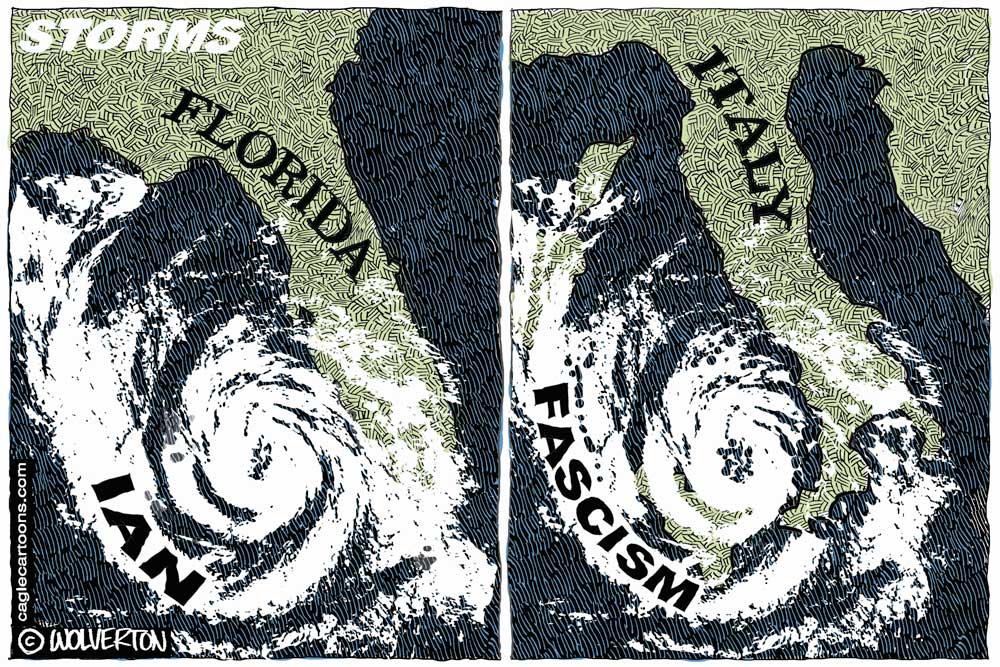 Weather: Sunny. Highs in the mid 80s. West winds around 5 mph. Saturday Night: Clear. Lows in the mid 60s. Southwest winds around 5 mph in the evening, becoming light and variable.
Today at the Editor's Glance:
Sunshine and Sandals Social at Cornerstone: Every first Saturday we invite new residents out to learn everything about Flagler County at Cornerstone Center, 608 E. Moody Blvd, Bunnell, 1 to 2:30 p.m. We have a great time going over dog friendly beaches and parks, local social clubs you can be a part of as well as local favorite restaurants.
Sondheim's "Assassins," at City Repertory Theatre in CRT's black box theater at City Marketplace, 160 Cypress Point Parkway, Suite B207, Palm Coast. (Fridays and Saturdays at 7:30 p.m., Sundays at 3 p.m.) Tickets are $30 adults and $25 students.  Season tickets are $150. Individual show tickets and season subscriptions are available online at crtpalmcoast.com or by calling 386-585-9415. Tickets also will be available at the venue just before curtain time. "Assassins," the 1990 play with music and lyrics by Sondheim and book by John Weidman (which they based on an original concept by Charles Gilbert Jr.), weaves the true-life histories of nine presidential assassins and would-be assassins into a bizarro musical fantasy. The characters include John Wilkes Booth, Lee Harvey Oswald, the shooters of Ronald Reagan and Ford, and other rogues. (And yes, Sbordone says, the play takes liberties with history.) See the preview: "Sondheim's 'Assassins' Opens City Repertory Theatre's New Season, and Dares Go From There."
"Oliver!" the musical, at Flagler Playhouse, 301 E Moody Blvd, Bunnell. Tickets at $30. Shows are Fridays and Saturdays at 7:30 p.m., Sundays at 3 p.m., from Sept. 23 to Oct. 9. Book tickets here. "Oliver!," based on Charles Dickens's 1838 novel, Oliver Twist, is a coming-of-age stage musical written by Lionel Bart and originally staged in London in 1960. Bart won the 1963 Tony Award for Best Original Score. The score includes such pieces as "Food, Glorious Food", "Consider Yourself" and "I'd Do Anything." The streets of Victorian England come to life as Oliver, a malnourished orphan in a workhouse, becomes the neglected apprentice of an undertaker. Oliver escapes to London and finds acceptance amongst a group of petty thieves and pickpockets led by the elderly Fagin. When Oliver is captured for a theft that he did not commit, the benevolent victim, Mr. Brownlow takes him in. Fearing the safety of his hideout, Fagin employs the sinister Bill Sikes and the sympathetic Nancy to kidnap him back, threatening Oliver's chances of discovering the true love of a family. The stage adaptation of the novel is much simplified, with  Fagin played to comedic effect rather than villainy.
Grace Community Food Pantry, 245 Education Way, Bunnell, drive-thru open today from 10 a.m. to 1 p.m. The food pantry is organized by Pastor Charles Silano and Grace Community Food Pantry, a Disaster Relief Agency in Flagler County. Feeding Northeast Florida helps local children and families, seniors and active and retired military members who struggle to put food on the table. Working with local grocery stores, manufacturers, and farms we rescue high-quality food that would normally be wasted and transform it into meals for those in need. The Flagler County School District provides space for much of the food pantry storage and operations. Call 386-586-2653 to help, volunteer or donate.




From Statista: One reason the country is not in recession: U.S. consumers keep spending in defiance of inflation: "The U.S. Bureau of Economic Analysis released its third and final estimate of second-quarter GDP on Thursday, confirming that the U.S. economy contracted for the second consecutive quarter amid an environment awash in global crises and uncertainties. Real GDP declined at an annual rate of 0.6 percent in the second quarter, up from a 1.6 percent decline in the first quarter. Consumer spending, by far the largest component of the gross domestic product, once again proved to be surprisingly resilient in the face of surging inflation. According to the BEA, inflation-adjusted personal consumption expenditures increased at an annual rate of 2 percent in the second quarter, partly offsetting a 14 percent decline in gross private domestic investment. Measured in chained 2012 dollars, real personal consumption expenditures amounted to $14.1 trillion on an annualized basis in Q2 2022, up from $13.8 trillion a year earlier. While consumers kept spending despite rising prices through the second quarter, there are some warning signs as spending on goods, led by food and beverages, declined for the second consecutive quarter. Meanwhile services spending increased at an annual rate of 4.6 percent in Q2, as Americans spent more on food services and accommodation compared to the preceding quarter."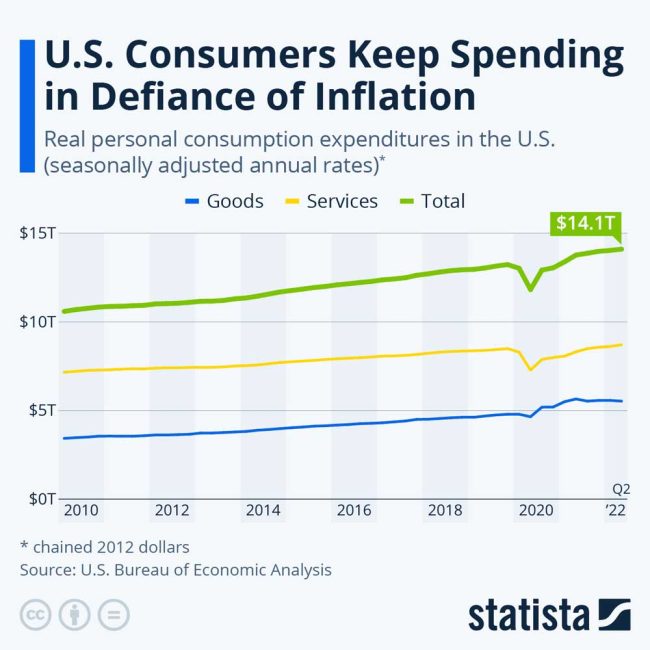 Notably: It is Jimmy Carter's birthday (1924). He is still alive. He is still a better choice for president than either Biden  or Trump in 2024, though it's time to try someone who wasn't born when Calvin Coolidge or Harry Truman were running the show.
Now this:

The Live Calendar is a compendium of local and regional political, civic and cultural events. You can input your own calendar events directly onto the site as you wish them to appear (pending approval of course). To include your event in the Live Calendar, please fill out this form.
For the full calendar, go here.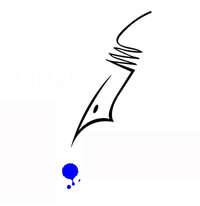 "But Carter longed to speak his mind. He was irritated—beyond irritated. He couldn't believe how seriously Reagan's economic mumbo jumbo was being taken. He couldn't believe that Reagan got away with so much saber rattling. And it was astonishing that Reagan emerged untouched from a serious staff scandal, after Mother Jones magazine discovered that Richard V. Allen had been paid $60,000 in 1972 for six months of work for the lawyer of "fugitive financier" Robert Vesco, and had been in the room when that lawyer pleaded for Vesco's exoneration to the chairman of the Securities and Exchange Commission, then somehow forgot to mention this after being asked under oath to disclose all his associations with, and knowledge of, Vesco's activities. They also reported his work as a registered agent of the Portuguese government to help them defend their colonialism in Mozambique. Two hundred copies of that exposé had been hand-delivered to top journalists in Washington before the Republican convention. It received hardly any attention—and none in the New York Times. All the while, evidence that this very same Vesco had been involved in Libyan influence peddling poured gasoline on Billygate—the subject of over fifty New York Times articles over the previous month, even though the best efforts of nine senators had yet to reveal anything worse than a few instances of "poor judgement" on the part of anyone but Billy. "We assumed," Hendrik Hertzberg later said plaintively, "that they would cover him like they might cover us." The Times never did, for instance, call out Reagan's continued insistence that he had never suggested that Social Security be made voluntary. To the president and his men, it felt like the media's obsession with "balancing" the news between left and right had killed simple journalistic good sense."
–From Rick Perlstein's Reaganland: America's Right Turn 1976-1980 (2020).