Weather:
Today at the Editor's Glance: Mostly sunny. A slight chance of showers and thunderstorms in the morning, then showers and thunderstorms likely in the afternoon. Humid with highs in the lower 90s. Southeast winds 5 to 10 mph. Chance of rain 70 percent. Heat index values up to 107. Wednesday Night: Mostly clear. Showers and thunderstorms likely in the evening. Lows in the mid 70s. Chance of rain 70 percent.
In Court: No scheduled hearings on the felony docket.
Panel Discussion of LGBTQ+ Issues and the Separation of Church and State: The Atlantic Coast Chapter of Americans United for Separation of Church and State hosts a panel discussion of LGBTQ+ Issues and the Separation of Church and State at 6:30 p.m. at the Flagler County Public Library, Main Branch, 2500 Palm Coast Parkway NW, Palm Coast. This event is free and open to the public with no prior arrangements necessary. All are welcome. The panel will feature Reverend Bob Goolsby of St. Thomas Episcopal Church, Palm Coast; Helen Sylvester and Desiree Sylvester both of Deland Pride. For further information contact Rabbi Merrill Shapiro at 804-914-4460.
The Blue 22 Forum, a discussion group organized by the Palm Coast Democratic Club, meets at 12:15 p.m. at the Palm Coast Community Center. Come and add your voice to local, state and national political issues.




Veterans Park Fountain Design Contest: The City of Flagler Beach needs your help in designing a new fountain for Veterans Park. Submittals should include the following;
1. Name of the Proposer
2. Title of the Proposed Feature/piece
3. Background Concept for the piece- Answer "How does your proposal (Water Fountain/Water feature) Honor and/or pay tribute to Veterans?"
500 words or less
4. Physical Description and/or Characteristics of the piece (materials/construction? Etc….)
5. Artistic Sketch/Drawing/depiction of the proposal/piece
6. Estimated Cost of the proposal?
7. Any Anticipated Maintenance costs?
The design contest will run through September 26th at 5:00p.m. and submissions should be e-mailed to our City Clerk at the following address:
[email protected]
. The City will form a Committee to review the contest submissions, and the winner to be revealed on Veterans Day 2022. We cant's wait to see how creative our community can be.
Keep in Mind the Summer BreakSpot: Free Meals for Kids and Teens, Monday through Friday: Flagler Schools and Café EDU is providing free meals to all kids 18 and under this summer. It started on May 31, it's running through July 29. Meals Must be Consumed Onsite. No Identification Needed. No Application Necessary. The Summer BreakSpot Program, also known as the Summer Food Service Program, is federally funded under the U.S. Department of Agriculture (USDA) and, in Florida, administered by the Florida Department of Agriculture and Consumer Services. Sites are locally operated by nonprofit organizations (sponsors) that provide the meals and receive a reimbursement from USDA. For additional information, please reach out to Café EDU at 386-437-7526 x1159, or email [email protected] The free meal locations are:
Flagler-Palm Coast High School
5500 E. Highway 100, Palm Coast, FL 32164
Breakfast: 7:45am–8:30am
Lunch: 12:15–1:00pm
Dates: May 31–July 29, Monday through Friday.
Housing Authority
502 S. Bacher St., Bunnell, FL 32110
Breakfast: 9:00am–9:30am
Lunch: 11:30–12:00pm
Dates: June 6–July 29, Monday through Friday.
The Circle of Light Course in Miracles study group meets at Vedic Moons, 4984 Palm Coast Parkway NW, Palm Coast, Fl every Wednesday at 1:20 PM. There is a $2 love donation that goes to the store for the use of their room.   If you have your own book, please bring it.  All students of the Course are welcome.  There is also an introductory group at 1:00 PM. The group is facilitated by Aynne McAvoy, who can be reached at [email protected]
Notably: The Great Eastern steamship, one of the most hubristic creations of its day (it was too big to keep floating profitably) on this day laid an undersea cable in newfoundland, Canada, establishing transatlantic communications between the Americas and Europe. Less known: Jules Verne sailed on the Great Eastern the following year, going to New York, then hopping trains to Niagara and back for a very brief trip of one week before sailing back home, what his biographer Herbert Lottman called "his curiously unrigorous trip." One of his big surprises: uncensored newspapers in New York City. Albany did not impress him anymore than it impresses Albany residents to this day. This genius of the cross-planetary adventure novel, too often and inaccurately termed sci-fi, was really a homebody at heart. He did not like to travel. But his trip on the Great Eastern resulted in one of his lesser known novels, A Floating City (Une ville flottante), a poor novel as Verne novels go (if also the very first of his I ever year, as a 10 year old, so it will always have that place), more travelogue than drama, but still rich in flourishes, as when he observes the arrogance of American imperiousness: "'At the beginning,' he said," quoting an American on board, "'God created America in six days, then took rest the seventh.' With that, I headed for the door." But the book strongly suggests that Verne did not get the United States, though several of his novels were situated here (including North Against South, his novel of the Civl War, with scenes up and down the St. Johns River.)




Now this: If you've not heard anything by Argentine composer Teresa Carreño, it's time you should, though this isn;t the best interpretation. She's not being performed or recorded enough. From the liner notes to one of those rare albums (Alexandra Oehler's 1999 CD on the Ars Musici label): "At the age of thirteen she was presented to the great Franz Liszt in the presence of the promising young pianist Camille SaintSaens. Liszt was so impressed by her playing that the last note had scarcely died away when he laid his hand on her brow almost in a gesture of benediction and said: "My dear little Teresita, God has surely given you the greatest gift of all, that of genius. Work, develop your talents, but above all stay true to yourself, and in time you will be one of us …"

The Live Calendar is a compendium of local and regional political, civic and cultural events. You can input your own calendar events directly onto the site as you wish them to appear (pending approval of course). To include your event in the Live Calendar, please fill out this form.
For the full calendar, go here.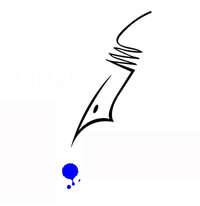 This is a vital question. Why, in our current delirium of faith and fear, would Bush want things to become more theological rather than less theological? The answer is clear enough, in human terms: to put it crudely, it makes him feel easier about being intellectually null. He wants geopolitics to be less about the intellect, and more about gut instincts and beliefs–because he knows he's got them.
–From Martin Amis, The Second Plane (2008).