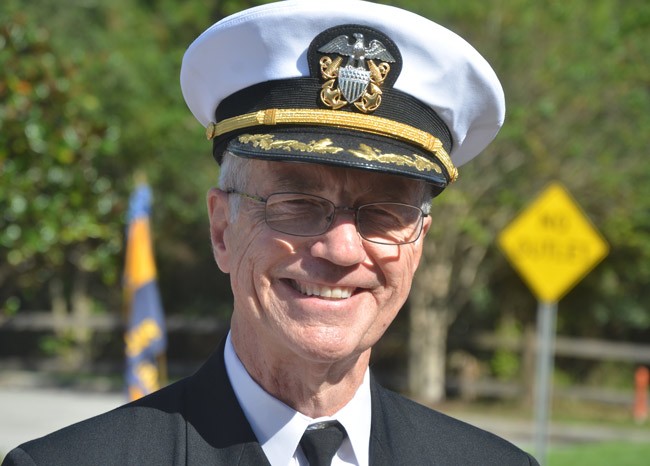 Today: Sunny, high in the upper 50s, lows in the lower 40s. Details here.
Today's fire danger is moderate. Flagler County's Drought Index is at 377.
Today's tides: at the beaches, at the Intracoastal Waterway.
Today's document from the National Archives.
The OED's Word of the Day: refragable, adj..
The Live Community Calendar
Today's jail bookings.
Today's Briefing: Quick Links

Note: all government meetings noticed below are free and open to the public unless otherwise indicated. Many can be heard or seen live through each agency's website.

The Flagler County Commission meets at 5 p.m. at the Government Services Building's board chambers. Retiring Circuit Judge J. David Walsh will be honored for his service. The commission is expected to approve several appropriations of subsidies for sports and other events sponsored by the Tourist Development Council, including $12,000 for a Crappie fishing tournament and $2,500 for the Flagler County Chamber of Commerce's annual Creekside Festival, a fundraiser for the chamber, and $1,500 for the chamber's Restaurant Week. The commission will also be reworking its short-term vacation rental ordinance.
The Flagler County Land Acquisition Committee meets at 3:30 p.m. in the 1st Floor Development Services Conference Room of the Government Services Building. It is expected to continue discussing the viability of acquiring a parcel on Lake Disston. See the background below.
The Flagler County Library Board of Trustees meets at 4:30 p.m. in the library's Doug Cisney Room, and will hear updates on its facility improvements and capital projects.

Bunnell's Parks and Recreation Advisory Committee meets at 5:30 p.m. at Bunnell City Hall. Other than the Flagler Knights' request to adopt East Court Street, there are no significant items on the agenda.
The Bunnell City Commission meets at 7 p.m. at Bunnell City Hall. This is the first meeting with Dan Davis as city manager. No remarkable issues on the agenda, which is available here.
The 23rd Annual Family Life Center Golf Tournament starts with check-in at 9 a.m. at Plantation Bay in Ormond Beach. Your $99 Registration Fee includes the green fee, cart fee, goodie bag and post tournament dinner. All proceeds go to the Family Life Center, the only certified domestic violence agency in Flagler County, providing education, counseling, support, and shelter to families at no cost.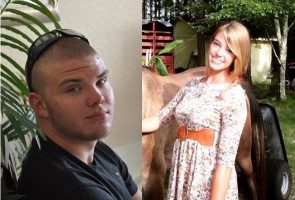 2 Killed, 2 from Palm Coast and Bunnell Injured in 2-Vehicle Wreck in Flagler Estates: Katie Stecker, 19, of St. Augustine, was killed at the scene. Victoria Sutton, 20, of Mill Town, tenn., died after being transported to Putnam Community Medical Center. Bunnell resident Dalton Edwards, 20, sustained burns and was initially taken to UF Health in Jacksonville to be stabilized. He was to be flown to UF Shands in Gainesville. Dense fog prevented the flight, so Edwards was transported to Gainesville by ground, and has been in critical condition in the hospital's burn unit.
Kimberle Weeks attorney hopes to split case against former elections supervisor into separate trials: Former Supervisor of Elections Kimberle Weeks is arguing, through her attorney, that the 12 felony counts she faces should be broken up into separate cases at trial, the Observer's Jonathan Simmons reports following a Friday pre-trial. Also, "defense attorney Joerg Jaeger told Judge Margaret Hudson that the defense has filed a motion to suppress the search warrant that let FDLE agents search Weeks' office in October of 2014," the Observer reports. "Jaeger said he plans to subpoena Phil Lindley, the FDLE agent who served the warrant, and bring him to testify in court at an upcoming hearing on the motion."
Evocations of Dali, Darkness and the Familiar in Art League's Juried Photography Show: The show, which was open to all photographers and not just art league members, drew entrants from Flagler County, Daytona Beach, Ormond Beach, St, Augustine and Jacksonville.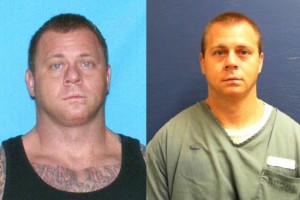 Sexual Predator With History of Exhibitionism to Minors Moves Into Palm Coast's U-Section: Robert S. Hampton, a 36-year-old sexual predator last released from state prison in September, has moved into an apartment in a duplex at 107 Ullian Trail in Palm Coast, the Flagler County Sheriff's Office said today, in compliance with a policy to notify the community when a sexual predator moves into a neighborhood.
Ocean Art Gallery expands in new Flagler Beach site: Frank Gromling's Ocean Art Gallery, "formerly located on State Road A1A in Flagler Beach, moved virtually around the corner to a larger space at 206 Moody Boulevard," the News-Journal reports. The move was forced by an unexpectedly steep rent hike at the old location.
With the lease on his A1A location up for renewal at the end of the year, Gromling said his landlord asked for a rent increase "that effectively was simply too high" for the gallery.

Note: Most proceedings below can be followed live on the Florida Channel.

Nurse licensing: The House Select Committee on Affordable Healthcare Access will take up a proposal (HB 1061), filed by Rep. Cary Pigman, R-Avon Park, that calls for Florida to take part in a multi-state licensure "compact" that would help nurses practice across state lines. Supporters say the proposal could help address a nurse shortage in Florida. (1:30 p.m.)
Prisons: The Senate Criminal Justice Committee will receive a presentation about a study on the operations of Florida Department of Corrections. (1:30 p.m.)

Scott's $1-Billion Tax Cupt Proposal: The Senate Finance and Tax Committee will hear a presentation on Gov. Rick Scott's tax-cut proposals. Scott has proposed a $1 billion tax-cut package. (1:30 p.m.)
Elections Supervisors' Salaries: The Senate Community Affairs Committee will take up a proposal (SB 514), filed by Sen. Garrett Richter, R-Naples, that could lead to increased salaries for county supervisors of elections. (4 p.m.)
Holocaust Memorial: The Senate Governmental Oversight and Accountability Committee will consider a series of bills, including a proposal (SB 716), filed by Sen. Eleanor Sobel, D-Hollywood, that calls for creating a Holocaust Memorial in the Capitol Complex. (4 p.m.)
Liz Dudek Confirmation Hearing: The Senate Health Policy Committee will hold a confirmation hearing for Agency for Health Care Administration Secretary Liz Dudek. (4 p.m.)
Charter school changes: The House Education Appropriations Subcommittee will take up a bill (HB 7029), filed by Rep. Bob Cortes, R-Altamonte Springs, that would make a series of changes in charter-school laws and create the Florida Institute for Charter School Innovation. (4 p.m.)
Pre-K: The Early Learning Programs Estimating Conference will analyze the state's voluntary pre-kindergarten program. (9 a.m.)
Solar Ballot Initiative: Leaders of a group called "Floridians for Solar Choice" will hold a news conference to discuss issues such as their effort to get a solar-energy initiative on the November 2016 election ballot. (11 a.m., Florida Press Center, 336 East College Ave., Tallahassee.)
The Florida Children and Youth Cabinet will meet. (1 p.m., Cabinet meeting room, the Capitol.)
Campaign finance reports due: State political candidates, parties and committees face a Monday deadline for filing reports showing finance activity through Dec. 31.
–Compiled by the News Service of Florida and FlaglerLive

In Coming Days in Palm Coast and Flagler:
Click on the links for more details:

Click on the link for more details.

City of Palm Coast seeks participants for upcoming Citizens Academy: Palm Coast residents: Have you always wanted to learn more about how your City operates, meet your elected representatives and the City Manager, and tour different City facilities? If so, sign up now for the 2016 Palm Coast Citizens Academy, a comprehensive program designed to educate interested residents about the operation and workings of their City government. The next class will begin Feb. 1 and will be held five consecutive Monday evenings in February. The program is free, and dinner is included. It's also a great way to meet other residents of Palm Coast. Each class of the Citizens Academy spends five weeks learning about City departments and visiting the new City Hall, the Palm Coast Community Center, Main Fire Station 25, and Water Treatment Plant No. 3. The class also attends a Palm Coast City Council meeting together. Mayor Jon Netts kicks off the academy with an overview session titled, "Governing the City," providing background on Palm Coast's incorporation, City Charter, the Council-Manager form of government, and a general overview of the City. A different Council Member hosts each of the other sessions, which go in-depth on every City department with presentations by departmental directors and their staff. City Manager Jim Landon and City Administration Coordinator Beau Falgout provide an update on economic development trends, current projects and the mission of the Palm Coast Business Assistance Center. Participants have the opportunity to interact with dozens of City employees. The Citizens Academy meets once a week, usually on Monday evenings, for five straight weeks. The course is free and registration is limited to approximately 30 Palm Coast citizens per session. The academy is held three times a year – spring, fall and winter. To register, go here. For more information, contact Cindi Lane, Palm Coast Communications & Marketing Manager, at 386-986-3708.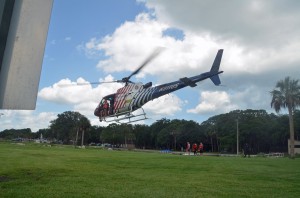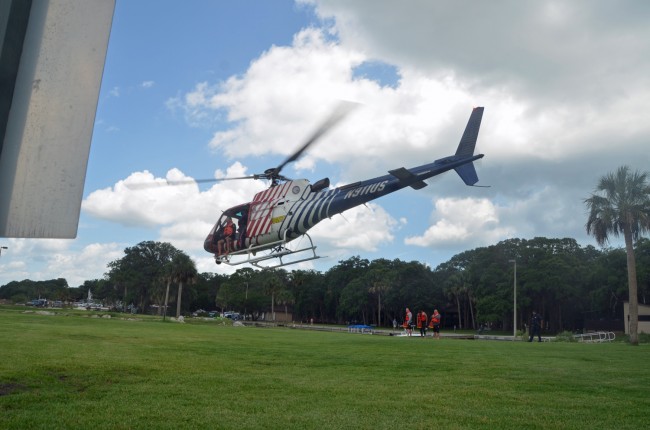 Flagler County firefighter-paramedics train more than 31K hours: Flagler County's 80 firefighter-paramedics collectively trained more than 31,000 hours in the past calendar year. "This training is very important to keep everyone's skills sharp," Flagler County Fire Rescue Chief Don Petito said. "There are lots of situations that just don't come up every day, but you have to be prepared for anything that might happen." Fire Training Chief Lenny Ensalaco plans the instruction annually, to ensure that equal hours are spent between fire training and emergency medical services training. All Flagler County firefighter-paramedics are dual certified in firefighting and advanced life support. "Everyone rotates through six months of riding on a fire truck and six months riding on a rescue vehicle," Ensalaco said. "It keeps the job interesting and skills sharp." Flagler County's 11 rescue vehicles, commonly referred to as ambulances, are also equipped with some firefighting equipment, like three different types of fire extinguishers. "We not only test the firefighters, we test the equipment too. The testing ensures all of the necessary standards are met," Ensalaco said. Flagler County has five trainers in addition to Ensalaco – including the Keppler brother, lieutenants Andrew and John – who were part of the training teams at Flagler County's Fire Training Academy tower for recent fire behavior training and Urban Search and Rescue team ropes training. "It's all about safety," Lt. Andrew Keppler said as trainees left the fire tower hot and covered with soot from their live fire training. "Is anybody hurt? We mean feelings, too. Now is the time to talk everything out – while we're training." Four new Flagler County firefighter paramedics will begin their 48 hour orientation on January 4.

Cruz Is Worse: The Only Thing Scarier Than Trump Winning the Nomination Is His Losing It https://t.co/sYMSupYoBJ pic.twitter.com/WMvCezJt64

— AlterNet (@AlterNet) January 10, 2016
New York Public Library just unleashed 180,000 free images. We can't stop looking at them. https://t.co/jvsaYoqraz pic.twitter.com/A519XmHD60

— Mother Jones (@MotherJones) January 10, 2016
Obama's biggest achievements might be the steps he took while nobody was paying attention https://t.co/X3yFzfCfNP

— POLITICO (@politico) January 10, 2016
A backyard fight club is a place where disputes can be resolved without guns. https://t.co/0dBaW9kG8A v @nytimes pic.twitter.com/PtSZzvnRZZ

— The Marshall Project (@MarshallProj) January 10, 2016
Imagine traveling from New York City to London in less than an hour https://t.co/QD6S01Gx7g pic.twitter.com/wugQjKxPpU

— Forbes (@Forbes) January 10, 2016

Palm Coast Construction and Development Progress Reports
The following is an update of ongoing construction and development projects in Palm Coast, through Dec. 15:
Christ the King Evangelical Lutheran Church and School, 1 percent done: Located at 5625 North US Highway 1, the school received a Development Order for a new 13,794 sq. ft. early learning center to be located on the south side of their 8.6-acre site. The architecture of the new one-story building will be very similar to the existing church and school facilities that are located just north of the proposed new building.
Holland Park, 48 percent done: Grading and installation of perimeter sidewalk continues. Electrical conduits being installed to new restroom. Restroom plot has been cleared and graded. Water service has been installed at restroom site. Surveying for basketball court and roadway has begun..
County's I-95 Interchange Matanzas Woods Reclaim Water, 76 percent done: Retention ponds are being excavated and fill continues for the ramps. (Not in the Dec. 15 update.)
Palm Harbor Parkway Roadway Extension, 38 percent done: The headwall for the double barrel stormwater pipe has been installed and tied in. The water main and reuse main have been extended towards Forest Grove Drive waiting on the
closure of the road next week to make the road crossing.
Colechester Bridge, 93 percent done: Seawall has been completed on the east side, slope pavement has begun.
North Old Kings Road Extension to Matanzas Woods Parkway, 19 percent done: Asphalt was installed on the new section of roadway adjacent to the old roadway at the intersection of Old Kings Road and Forest Grove. (Not in the Dec. 4 update.)
Old Kings Road Force Main 83 percent done:: Contractor has completed the Force main up to the pig launch points and restored the site and trail. The area for the pig flush was completed and flushing has started. (Not in the Dec. 15 update.)

Road and Interstate Construction:
Matanzas Woods Parkway to close temporarily Jan. 16 and 17: Florida Power & Light has requested a temporary closure of Matanzas Woods Parkway to install new street lights. The roadway will be closed between Bird of Paradise Drive and Old Kings Road at Matanzas High School from the hours of 8 a.m. to 4:30 p.m. on January 16 and 17 – a Saturday and Sunday – to provide ample time for the installation. "FP&L requested the road closure so they can complete this portion of the work," said County Engineer Faith Alkhatib. "It is scheduled for a time when school is not in session." Road work for the Interstate 95 interchange at Matanzas Woods Parkway will cause intermittent lane closures as the ramp construction is not slated for completion until April 2016. Project details are available and regularly updated at matanzas95interchange.com. Links are available on the Flagler County website flaglercounty.org.
Forest Grove Drive connection to Palm Harbor Parkway to be closed starting Dec. 18: Effective Friday, Dec. 18, the City of Palm Coast will be closing the Forest Grove Drive connection to Palm Harbor Parkway. This road closure is required as part of construction operations for the Palm Harbor Parkway extension, which is currently under construction. Palm Harbor is being realigned and extended to connect directly with Matanzas Woods Parkway where it intersects with Old Kings Road. Message boards will be placed to advise motorists and other travelers of the upcoming change, and a public meeting has already been held for residents living in that area. Both the Palm Harbor extension and a separate extension of Old Kings Road are being built in preparation for the new Interstate 95 interchange to open next June at Matanzas Woods Parkway. As part of the projects, traffic patterns around Matanzas High School will be changing. One goal is to turn Forest Grove Drive back into a residential street as it was originally intended to be. The upcoming road closure of the Forest Grove Drive connection to Palm Harbor Parkway is part of that project. Forest Grove will be turned into a cul de sac on that end. Once the separate Old Kings Road extension is completed, in June 2016, the Forest Grove Drive access to the high school will be closed because it will no longer be needed. Instead, motorists and other travelers will get to Matanzas High School via the new signalized intersection at Matanzas Woods, Palm Harbor and Old Kings. For more information, please contact Palm Coast Communications Manager Cindi Lane at 386-986-3708 or [email protected].

Mieczysław Karłowicz: Violin Concerto in A Major Op 8
Mieczysław Karłowicz (1876-1909) was a Polish composer of Lithuanian birth who studied in Heidelberg (Germany), Prague and Dresden before settling in Warsaw in 1887. "In both technique and aesthetics Karłowicz was a neo-romantic epigone," the Grove Dictionary of music notes, meaning that he was a lesser imitator. With some exceptions, such as his Lithuanian Rhapsody, which quotes Lithuanian and Belarusian folktunes, his symphonic poems are "heavily indebted to Wagner and Richard Strauss in respect of orchestral polyphony, harmonic and melodic language, and orchestration. His earlier instrumental works show frequent Tchaikovskian gestures. […] The philosophical pessimism of Nietzsche and Schopenhauer which informed the literature and artistic culture of the Polish fin-de-siècle is to be found in the programmes of Karłowicz's orchestral works and in many of his songs. […] Karłowicz's name is frequently associated with the group of composers known as Młoda Polska w muzyce ('Young Poland in Music'): Fitelberg, Ludomir Różycki, Karol Szymanowski and Apolinary Szeluto."
For all that, his Violin Concerto in A Major is a delight worth many a listen. Watch:
See Also: