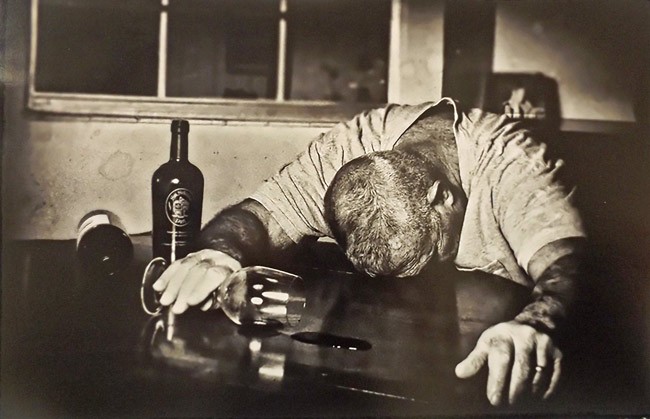 We humans don't fare so well in the Flagler County Art League's 4th Annual Juried Photography Show.
No, it's not that humankind is depicted in a base light in the exhibit, which has its opening reception from 6 to 8:30 p.m. Saturday Jan. 9 in the art league's gallery at City Marketplace in Palm Coast.
There's only one photo that nosedives into the ignoble: The passed-out barfly in Bob Currul's "Decay" would be worthy of a Charles Bukowski cover.
Rather, it's that people are about as extinct as humans in "The Last Man on Earth," that 1964 sci-fi flick starring Vincent Price. Of the exhibit's 85 pieces, only 16 include people, and only five comprise the portrait category.
The show, which was open to all photographers and not just art league members, drew entrants from Flagler County, Daytona Beach, Ormond Beach, St, Augustine and Jacksonville.
One of those peopled anomalies, Vicki Payne's "Prague — Evening Walk," ironically captures the mood of the entire exhibit: The photo's young, hand-in-hand lovers, cast in silhouette, are dwarfed by the Czech city's architecture and Old World street lamps. The photo doesn't get its pulse from the couple's amore irradiating the cobblestone street. Instead, it's the city that's the photo's subject, its "hero" even, casting beatific light toward the couple's love in the shadows.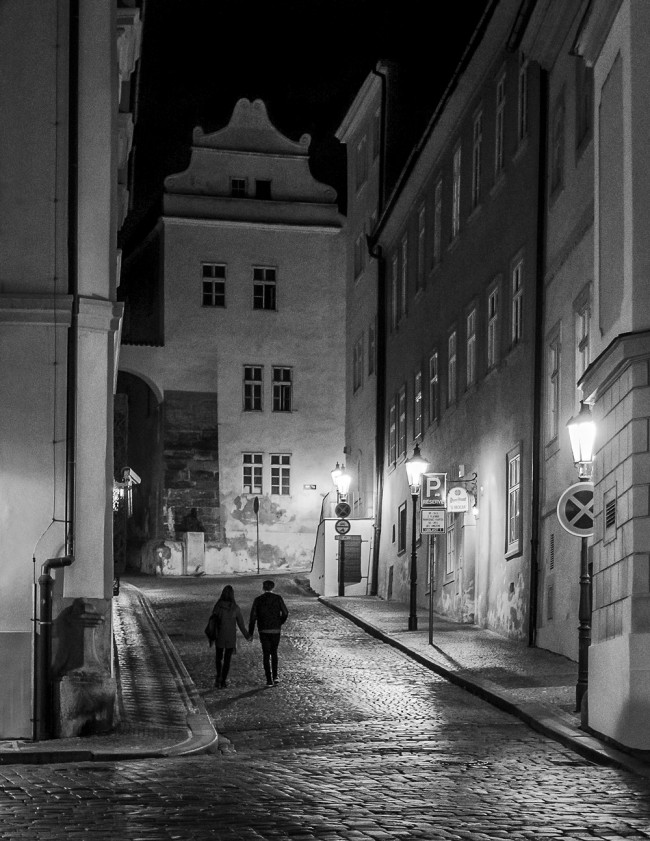 If Prague native son Franz Kafka had walked through this serene street scene, all angst would have melted from him and the world never would have been introduced to Joseph K. and his trial.
For literary signposts to the remaining bulk of the exhibit, consider two 19th century contemporaries:
"Let nature be your teacher," wrote the English Romantic poet William Wordsworth.
"I believe in the forest, and in the meadow, and in the night in which the corn grows," wrote American naturalist Henry David Thoreau.
The show's multitude of landscapes, seascapes, fauna and flora, while covering familiar turf, is nonetheless engaging.
Thomas E. Silvey's "In the Badlands" and other panoramic, black-and-white scenes of the American West of course reverberate with the grandeur of Ansel Adams's work. But a number of western landscapes, such as Steven Sobel's "Purple Mountain Majesties" and Adelet Kegley's "The Tetons," make the case for color just like the Technicolor process made eyes pop in the 1950s in John Ford's "The Searchers" and other western flicks.
But Larry Mingledorff's "Peaceful Easy Feeling" stands in contrast to those panoramic scenes. Mingledorff, sly devil, chose to play with the geometric shapes he discovered in his mountain view. While severely boxing the mountain-scape within his frame creates a certain claustrophobia, the triangles and  trapezoids he unveils more than compensate.
Spectacular birds abound, including Joe Campanellie's "Bathed in Light" white heron and Mingledorff's "Sleepy Head" orange flamingo.
And people do have their moment in the spotlight at the exhibit, chief among them a simple but striking portrait by Terry Bottom of photographer Clyde Butcher, whom art league president Ann DeLucia called the "Ansel Adams of Florida." Bottom's portrait is all the more remarkable given that it was shot in the midst of the chaos of a St. Augustine book signing by Butcher, although the photo's lighting and composition appear to be the result of astute studio work.
David Bowers' "No Where to Go," while possibly a photo of a fabricated subject, will nonetheless, like any good portrait, make one wonder about the back story of this cigarette-smoking adolescent with a suitcase and a Raggedy Ann doll.
And Bowers' "Ghosts in the Wall" captures a poignant moment at the Vietnam Veterans Memorial.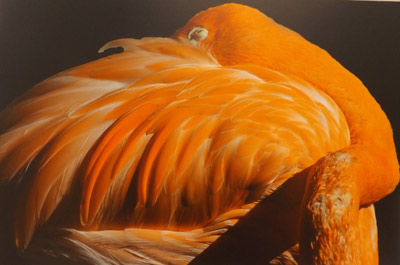 Tellingly, while nature subjects rule this exhibit, the dominant technique is likewise "natural" — that is, only a scant 11 works compose the photographic art category. By contrast, the photography portion of last month's High School Student Art Exhibit at the art league featured a far higher percentage of digitally manipulated photos.
Ken Kirby's Dali-esque "Whizzbang" and Ted Jurkuta's "Old Rides," which out-Techincolors those 1950s westerns, not only add some refreshing pizazz to the show — they also make one wonder why more area photographers aren't incorporating digital trickery into their palette.
Jurkuta's "Old Rides" is especially instructive: By casting a patina of lively, electric hues upon a scene of rust and decay, his juxtaposition will cause one to rethink matters of time and impermanence in a manner that a pure "documentary" photo could not.
A jury of three judges whittled entries down to the 85 pieces accepted for the show. Former Daytona State College photography professor Patrick Van Dusen will judge those 85 works and award Best in Show as well as first, second and third places.
–Rick de Yampert for FlaglerLive


The 4th Annual Juried Photography Show will be on exhibit Saturday Jan. 9 through Feb. 9 at the Flagler County Art League in City Marketplace, 160 Cypress Point Parkway, Suite 207C, Palm Coast. An opening reception will be 6 to 8:30 p.m. Saturday Jan. 9. Regular gallery hours are noon to 4 p.m. Monday through Friday and 10 a.m. to 1 p.m. Saturday. Admission is free. Information: 386-986-4668 or flaglercountyartleague.com.