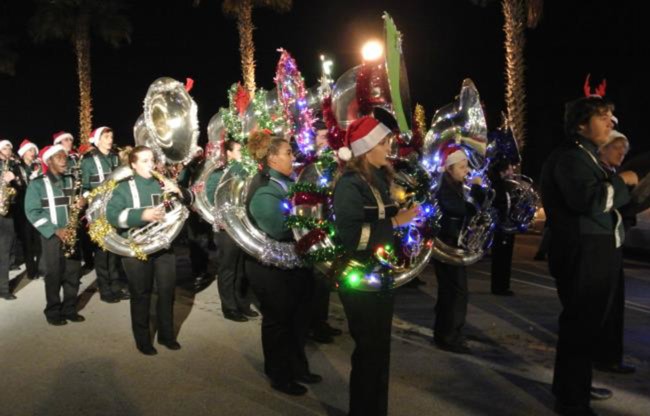 Today: high around 70, lows in the mid-60s. Details here.
Today's fire danger is moderate. Flagler County's Drought Index is at 385.
Today's tides: at the beaches, at the Intracoastal Waterway.
Today's document from the National Archives.
The OED's Word of the Day: pester power, n..
The Live Community Calendar
Today's jail bookings.
Today's Briefing: Quick Links

Note: all government meetings noticed below are free and open to the public unless otherwise indicated. Many can be heard or seen live through each agency's website.
Flagler County schools are closed until Jan. 4.
The Flagler County Commission is hosting a ribbon-cutting commemorating the historic restoration of the Livery Stable and Bath House at the Princess Place Preserve. The ceremony will take place at the covered porch on the north side of the stable, 2 p.m.
The Flagler County Commission meets at 5 p.m. at the Government Services Building in Bunnell. The meeting will begin with a recognition for bravery of Miller Clayton, the boy who saved his brother from a fire at his home on Nov. 28, in which Clayton's father died after committing suicide. The cause of the fire is still under investigation. Miller will be recognized by the Professional Fire Fighters Association, the City of Palm Coast Fire Fighters Association, and Florida CFO Jeff Atwater (represented by Lt. Paul Paterson, Bureau of Fire/Arson & Explosion Investigations). The commission is expected to approve submitting a $1 million grant application to the St. Johns River Water Management District to underwrite two county infrastructure priorities: drainage improvements in the Malacompra area, and upgrades to the Plantation bay water and sewer plant. Commissioners, as a result of a proposed settlement, are also expected to remove the dangerous-dog determination they reached in September regarding a dog that bit an 8-year-old boy.
The Rotary Club of Flagler County's 10th Annual Fantasy Lights display at Central Park continues 6:30-9 p.m. daily through Dec. 30. Fantasy Lights is a free self-guided walking tour around Central Park featuring 40 animated light displays, festive live and broadcast music, Santa's Village, and holiday refreshments available for purchase. Admission is free, but donations to support Rotary's service work are accepted.

Cesar Rojas Is Killed in Hit-and-Run on SR100; Driver and Passenger Have a History: Joseph J. Layer, the 32-year-old driver who told police he struck Rojas, later called in the collision to 911, but only to report that a man had been struck–not that Layer had struck him. Layer, according to authorities, later again called 911 and said he would turn himself in. He said he had a suspended driver's license and had been scared to own up to the crash.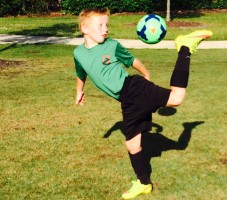 Denied Belle Terre Swim Club, Innovative Soccer Academy Turns to Permanent Palm Coast Roots: Instead of waiting to hear if PSP would still be involved in some way with Belle Terre, Maloney and his team have moved on. He told FlaglerLive Thursday that PSP is in negotiations with a developer in Flagler County to build a new PSP campus from scratch, with the hopes of staying in the area long-term.
Unemployment Stays Flat in Flagler, at 5.9%, and in Florida, at 5.1%, as Workforce Stalls: The unemployment figure in Flagler dipped a decimal point, to 5.9 percent, but only because the state's labor department revised October's unemployment figure upward by a decimal point, to 6 percent, after reporting it at 5.9 percent a month ago. The number of unemployed people in the county declined by 61, to 2,527. The number of people with jobs also declined, by 148 people, bringing the total number of people with jobs in the county to 40,332.
Traffic Stop for Tinted Windows Leads to Arrest Over Assault Weapon and Pot Stash: By the time the traffic stop was over, Steve Romet, a resident of Old Kings Road in Jacksonville, was facing three drug charges, including possession and sale of marijuana and use of a weapon in the commission of a felony, the latter a first-degree felony.
Artless Censors: The Flagler's School Board's Misplaced Allegiance to "Staff": A debate about a Flagler Palm Coast High School's provocative art work was silenced by a man's demand that the school board pledge allegiance to the Flagler Palm Coast High School principal.

Note: Most proceedings below can be followed live on the Florida Channel.

Court funding: The Revenue Estimating Conference will discuss what are known as "Article V" revenues, which help fund the court system. (10 a.m.)
Former Chief Justice Leander Shaw, who died at age 85, will lie in state in the rotunda of the Florida Supreme Court. (11 a.m., Florida Supreme Court, 500 South Duval St., Tallahassee.)
–Compiled by the News Service of Florida and FlaglerLive

Click on the link for more details.
Students Pitch ER Ideas to Florida Hospital Flagler Leadership:
Flagler County gears up for next free Citizens Academy
Weather and emergency alerts differ: Separate notifications – one from CodeRED and one Amber Alert – made two days in a row about missing juveniles have spurred calls by Flagler County residents about the "alerts" they received. The CodeRED system uses a public phone database to send messages. "Messages can come from Flagler County, the city of Palm Coast or the Flagler County Sheriff's Office or on behalf of other local agencies during emergencies," said Flagler County Emergency Management Technician Bob Pickering. It was this function of CodeRED that the Flagler County Sheriff's Office used on Tuesday to seek assistance looking for a missing teenager who is autistic. A second portion of the CodeRED system – the only service residents voluntarily sign up for – is the "CodeRED Weather Warning" system. Residents can sign up for weather warnings at www.flagleremergency.com, or by contacting Pickering at [email protected], or by phone at 386-313-4250. "Flagler County residents who have subscribed to the CodeRED weather warning system are notified only when there is weather severe enough that could cause the loss of life or property," Pickering said. The Amber Alert issued Thursday morning was done so by Wireless Emergency Alerts, also referred to as WEA. Wireless Emergency Alerts are emergency messages sent by authorized governmental entities through mobile carriers for things like extreme weather emergencies, Amber Alerts and Presidential Alters during a national emergency. It will come in the form of a text message of no more than 90 characters and will advise of any recommended action. They do not count towards wireless plans' texting limits. This data base is created by extracting information from computerized files and other public record sources to send messages to those in the affected area. Additionally, a special tone will sound with a vibration and both will be repeated twice. The messages are designed to be attention-grabbing, because of the critical nature of the information. Wireless Emergency Alerts capabilities began in April 2012, but many mobile devices are not WEA-capable (especially with older devices). It is possible to opt out of some WEA messages, but not presidential messages. This can be done through by adjusting the devices' settings. For more information, go to http://www.fema.gov/frequently-asked-questions-wireless-emergency-alerts. "We encourage all residents to sign up for CodeRED weather alerts, because they are potentially life-saving," said County Administrator Craig Coffey. "We would also encourage our residents to leave their mobile devices' settings as they are. These alerts are rare, and only used during critical situations."

Two front-runners for the Republican nomination seem ready to harm America to win https://t.co/NoPazraNw2 pic.twitter.com/TtSNcFqlcG

— The Economist (@TheEconomist) December 21, 2015
Is Donald Trump a fascist? It doesn't matter: https://t.co/0zT1InypaW pic.twitter.com/2b92VyKJd6

— The Staggers (@TheStaggers) December 21, 2015
A forgotten medieval Islamic theology can be an antidote to ISIS, writes @AkyolinEnglish https://t.co/Z80m22w5CG pic.twitter.com/eayEmAjDSR

— NYT Opinion (@nytopinion) December 21, 2015
"To ask a novelist to talk about his writing is like asking somebody to cook about their dancing." —Jim Crace https://t.co/DSM4q9dCtP

— The Paris Review (@parisreview) December 21, 2015


Palm Coast Construction and Development Progress Reports
The following is an update of ongoing construction and development projects in Palm Coast, through Dec. 15:
Christ the King Evangelical Lutheran Church and School, 1 percent done: Located at 5625 North US Highway 1, the school received a Development Order for a new 13,794 sq. ft. early learning center to be located on the south side of their 8.6-acre site. The architecture of the new one-story building will be very similar to the existing church and school facilities that are located just north of the proposed new building.
Holland Park, 48 percent done: Grading and installation of perimeter sidewalk continues. Electrical conduits being installed to new restroom. Restroom plot has been cleared and graded. Water service has been installed at restroom site. Surveying for basketball court and roadway has begun..
County's I-95 Interchange Matanzas Woods Reclaim Water, 76 percent done: Retention ponds are being excavated and fill continues for the ramps. (Not in the Dec. 15 update.)
Palm Harbor Parkway Roadway Extension, 38 percent done: The headwall for the double barrel stormwater pipe has been installed and tied in. The water main and reuse main have been extended towards Forest Grove Drive waiting on the
closure of the road next week to make the road crossing.
Colechester Bridge, 93 percent done: Seawall has been completed on the east side, slope pavement has begun.
North Old Kings Road Extension to Matanzas Woods Parkway, 19 percent done: Asphalt was installed on the new section of roadway adjacent to the old roadway at the intersection of Old Kings Road and Forest Grove. (Not in the Dec. 4 update.)
Old Kings Road Force Main 83 percent done:: Contractor has completed the Force main up to the pig launch points and restored the site and trail. The area for the pig flush was completed and flushing has started. (Not in the Dec. 15 update.)

Road and Interstate Construction:
Forest Grove Drive connection to Palm Harbor Parkway to be closed starting Dec. 18: Effective Friday, Dec. 18, the City of Palm Coast will be closing the Forest Grove Drive connection to Palm Harbor Parkway. This road closure is required as part of construction operations for the Palm Harbor Parkway extension, which is currently under construction. Palm Harbor is being realigned and extended to connect directly with Matanzas Woods Parkway where it intersects with Old Kings Road. Message boards will be placed to advise motorists and other travelers of the upcoming change, and a public meeting has already been held for residents living in that area. Both the Palm Harbor extension and a separate extension of Old Kings Road are being built in preparation for the new Interstate 95 interchange to open next June at Matanzas Woods Parkway. As part of the projects, traffic patterns around Matanzas High School will be changing. One goal is to turn Forest Grove Drive back into a residential street as it was originally intended to be. The upcoming road closure of the Forest Grove Drive connection to Palm Harbor Parkway is part of that project. Forest Grove will be turned into a cul de sac on that end. Once the separate Old Kings Road extension is completed, in June 2016, the Forest Grove Drive access to the high school will be closed because it will no longer be needed. Instead, motorists and other travelers will get to Matanzas High School via the new signalized intersection at Matanzas Woods, Palm Harbor and Old Kings. For more information, please contact Palm Coast Communications Manager Cindi Lane at 386-986-3708 or [email protected].

Bach Festival: Glenn Gould On Bach
[Note: From now until New Year's, we celebrate the holidays with Bach every day.]
See Also: