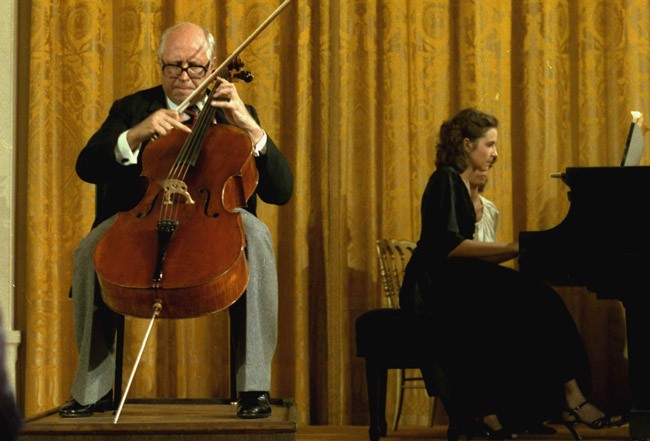 Today: high in mid-80s, lows in the mid-60s. Details here.
Today's fire danger is moderate. Flagler County's Drought Index is at 399.
Today's tides: at the beaches, at the Intracoastal Waterway.
Today's document from the National Archives.
The OED's Word of the Day: Richard Snary, n..
The Live Community Calendar
Today's jail bookings.
Today's Briefing: Quick Links

Note: all government meetings noticed below are free and open to the public unless otherwise indicated. Many can be heard or seen live through each agency's website.
The Flagler County Economic Opportunity Council meets at 9 a.m. in board chambers at the Government Services Building. This is the first meeting of the council to be chaired by County Commissioner Nate McLaughlin, as Barbara Revels, who had chaired the council since its inception three years ago, moved to the Tourist Development Council. Today's meeting includes a report from Robin King of CareerSource.
The Flagler Beach City Commission will meet at the Flagler Beach Fire Department's Training Room, 20 S Flagler Ave. (due to needed repairs at City Hall), and will review the proposed contract with Larry Newsome, the city manager the commission appointed last month. The full agenda is here.
Bunnell Elementary School hosts its Winter Music Concert at the school's New Cafe, 6:30 p.m.
Business After Hours at the Flagler County Chamber of Commerce, the best attended and most festive after hours party of the year. 20 Airport Rd. Ste. C, 5:30 p.m.

Next School Year's Calendar Will Start on Aug. 10 and Restore Full Thanksgiving Week Off: Flagler County schools' 13,000 students and their parents will have their full Thanksgiving week back as a holiday next fall, as opposed to the truncated, two-days-on, three days off schedule they had last November. The trade-off: school will start at its earliest date in recent memory: on Aug. 10, a Wednesday, with faculty having to report on Aug. 3, a full month before Labor Day. The school year will end with a half-day on May 26, the day before Memorial Day.
"My Concern Is The Christian Kids": A Pastor Raises Objections to Yoga in Flagler Schools: Juan Schembri, a pastor who largely misunderstood the purpose of yoga and its inclusion in a secular wellness program in three local schools, appeared before the Flagler County School Board Tuesday evening to question the program's development during school hours.
Christmas With a Deputy Returns for 7th Year as 100-Child Convoy Targets Shopping Spree: It's happened every year since: on a Friday evening a couple of weeks before Christmas, the area around Town Center in Palm Coast lights up with the red, blue and white of cop cars' emergency lights, sirens blare, and a convoy of scores of patrol cars makes its way to the Target shopping center. A child rides with a cop in every car. Together they head for Target, where the cop will accompany the child on a $150 shopping spree.
Proposed seismic testing off Florida coast raises concerns: "A bipartisan group of nearly three dozen members of the United States Congress has asked the federal Bureau of Ocean Energy Management to rescind its decision allowing companies to explore for energy resources off the country's southeastern coast," the News-Journal reports. The group includes Ron DeSantis, who represents Flagler County.

Note: Most proceedings below can be followed live on the Florida Channel.

The Criminal Justice Estimating Conference will analyze issues related to the criminal-justice system. (9 a.m.)
The Florida Supreme Court is scheduled to release its weekly opinions. (11 a.m.)
The Economic Estimating Conference will address issues related to the Florida economy. (1:30 p.m.)
–Compiled by the News Service of Florida and FlaglerLive

In Coming Days in Palm Coast and Flagler:
Click on the links for more details:
Dec. 19 and 20: Performance of Handel's Messiah at First Church of Palm Coast, 91 Old Kings Road North, 4 p.m. each day: The Edward Waters Alumni Choir, along with the First Church Choir, will give performances of the oratorio, and feature Nathaniel Shropshire, III, bass; Francesca Scott, alto; Irma Marria Adams, soprano; and Drickus Horne, tenor. Tickets are $20 per person. To order call the church at 386-446-5759.
Dec. 19: Starlight Half Marathon and 5K, Central Park in Town Center, Palm Coast.
Dec. 21: Ribbon-cutting ceremony at the Princess Place Preserve stables, hosted by the county commission, 2 p.m.

Click on the link for more details.
Students Pitch ER Ideas to Florida Hospital Flagler Leadership:
Flagler County gears up for next free Citizens Academy

The members of SEAL Team 2 in Afghanistan had exhibited troubling behavior. An investigation https://t.co/n9utTya1R8 pic.twitter.com/jWvqcXbO3V

— New York Times World (@nytimesworld) December 17, 2015
To hit the goal of warming "well below" 2 degrees Celsius, the world is relying on unproven, risky technologies. https://t.co/xsdO4acRt1

— Foreign Policy (@ForeignPolicy) December 17, 2015
2016 set to be hottest year on record, Met Office say https://t.co/fYYMKCtDEr pic.twitter.com/S6QAP0fyXZ

— Telegraph News (@TelegraphNews) December 17, 2015
New toilets in China offer personal TV screens, wireless Internet and turbo-strength flush https://t.co/3drLuux2Fl pic.twitter.com/aLfeJfRVa0

— New York Times World (@nytimesworld) December 17, 2015
Some people are inherently violent. If not Islam, they would use some other motivation to conquer attain power https://t.co/8uHOHOVAx2

— Independent Voices (@IndyVoices) December 17, 2015


Palm Coast Construction and Development Progress Reports
The following is an update of ongoing construction and development projects in Palm Coast, through Dec. 4:
Christ the King Evangelical Lutheran Church and School, 1 percent done: Located at 5625 North US Highway 1, the school received a Development Order for a new 13,794 sq. ft. early learning center to be located on the south side of their 8.6-acre site. The architecture of the new one-story building will be very similar to the existing church and school facilities that are located just north of the proposed new building.
Holland Park, 38 percent done: The new 8″ water main was flushed and pressure tested. Installation of fiber inner duct. Conversion was made from well irrigation to reuse irrigation. Irrigation installation continues. Surveying for roadway, sidewalks, and basketball court continues.
County's I-95 Interchange Matanzas Woods Reclaim Water, 76 percent done: Retention ponds are being excavated and fill continues for the ramps. (Not in the Dec. 4 update.)
Palm Harbor Parkway Roadway Extension, 32 percent done: The City Fiber Optic cable was removed to allow the demucking to continue north on Forest Grove. The Fiber Optic cable will be replaced when the new force main is installed. Installation of stormwater pipe continues. (Not in the Dec. 4 update.)
Colechester Bridge, 92 percent done: The new 6″ water main is now in service and the old water main on the bridge is being removed.
North Old Kings Road Extension to Matanzas Woods Parkway, 19 percent done: Asphalt was installed on the new section of roadway adjacent to the old roadway at the intersection of Old Kings Road and Forest Grove. (Not in the Dec. 4 update.)
Island Walk Shopping Center Phase 1, 93 percent done: Water mains behind the Island Doctor and Bealls have been chlorinated for 2nd day bacteriological samples. (Not in the Dec. 4 update.)
Old Kings Road Force Main 83 percent done:: Contractor has completed the Force main up to the pig launch points and restored the site and trail. The area for the pig flush was completed and flushing has started.

Road and Interstate Construction:
Forest Grove Drive connection to Palm Harbor Parkway to be closed starting Dec. 18: Effective Friday, Dec. 18, the City of Palm Coast will be closing the Forest Grove Drive connection to Palm Harbor Parkway. This road closure is required as part of construction operations for the Palm Harbor Parkway extension, which is currently under construction. Palm Harbor is being realigned and extended to connect directly with Matanzas Woods Parkway where it intersects with Old Kings Road. Message boards will be placed to advise motorists and other travelers of the upcoming change, and a public meeting has already been held for residents living in that area. Both the Palm Harbor extension and a separate extension of Old Kings Road are being built in preparation for the new Interstate 95 interchange to open next June at Matanzas Woods Parkway. As part of the projects, traffic patterns around Matanzas High School will be changing. One goal is to turn Forest Grove Drive back into a residential street as it was originally intended to be. The upcoming road closure of the Forest Grove Drive connection to Palm Harbor Parkway is part of that project. Forest Grove will be turned into a cul de sac on that end. Once the separate Old Kings Road extension is completed, in June 2016, the Forest Grove Drive access to the high school will be closed because it will no longer be needed. Instead, motorists and other travelers will get to Matanzas High School via the new signalized intersection at Matanzas Woods, Palm Harbor and Old Kings. For more information, please contact Palm Coast Communications Manager Cindi Lane at 386-986-3708 or [email protected].

Bach Festival: Mstistalv Rostropovich Performs the Complete Bach Cello Suites, BWV 1007-1012
[Note: From now until New Year's, we celebrate the holidays with Bach every day.]
See Also: