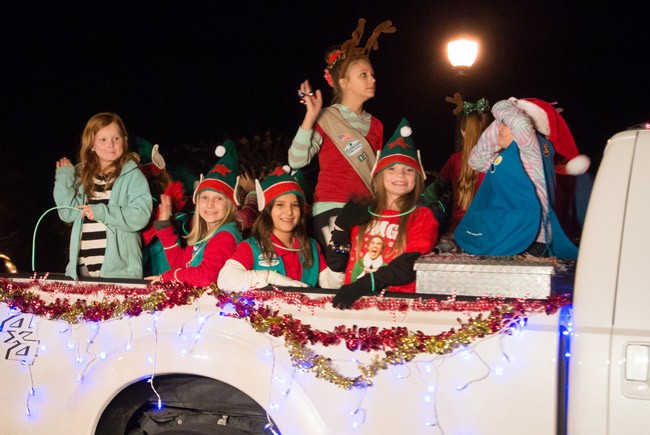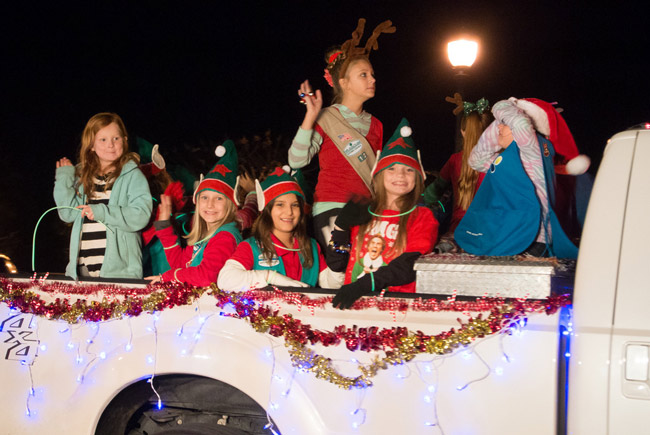 Today: high in the 70s, lows in the upper 50s. A bit warmer the rest of the weekend. Details here.
Today's fire danger is moderate. Flagler County's Drought Index is at 373.
Today's tides: at the beaches, at the Intracoastal Waterway.
Today's document from the National Archives.
The OED's Word of the Day: quack, n.2.
The Live Community Calendar
Today's jail bookings.
Today's Briefing: Quick Links

Note: all government meetings noticed below are free and open to the public unless otherwise indicated. Many can be heard or seen live through each agency's website.
Friday: The Value Adjustment Board meets at 10 a.m. in board chambers at the Government Services Building.
Friday: The Community Chorus of Palm Coast performs a Holiday Concert at 7:00 p.m. The concert will be held at Trinity Presbyterian Church, 156 N. Florida Park Drive in Palm Coast. Donations are welcome. Phone 386-986-8899
Friday: Indian Trails Middle School's Formal Dance in the school's dining hall, 6 p.m.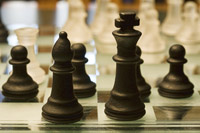 Saturday, 9 a.m. 4 p.m., the Jacksonville Chess Club hosts a United States Chess Federation (U.S.C.F.) sanctioned youth tournament open to all youth chess players who wish to compete in four rounds of Swiss Format tournament play. Registration is from 9:00–9:30 am. Players must arrive at the tournament and check in no later than 9:30 am. Round 1 will begin at 9:45 am for all sections. Later rounds will begin as soon as possible after the previous round ends. We will break for lunch from 12:00-12:40. Tournaments typically end no later than 4 pm, lower sections usually ending earlier. San Jose Church of Christ, 6233 San Jose Blvd, Jacksonville. Details here.
Saturday: Palm Coast Starlight Parade in Town Center. The fun begins with the Starlight Event from 4-6 p.m. – featuring games, pictures with Santa, and refreshments available for purchase. Entertainment is provided all afternoon by local and regional performers. Santa will be visiting children from 4:30 to 6 p.m., and a photographer will be available for photos. At 7 p.m., the Starlight Parade will get under way, featuring colorful lighted floats, marching bands and other entries. Prizes are awarded for the top entries.
Dec. 13: Worldwide Candle Lighting at the BeachHouse Beanery Flagler Beach at at 1112 South Oceanshore Blvd., 6:30 p.m.
Sunday: The St. Augustine Orchestra performs at the Flagler Auditorium, 3 p.m.
Sunday: Singer, Songwriter and Guitarist Ray Sealey will be performing at Gamble Rogers Memorial State Recreation Area, at the Killdeer Pavilion. He will be performing Songs from the Road and Other Stories including Kissimmee Prairie Dream – a prize winning song in the Best New Florida Song contest at the Will McLean Festival 2014 – and other park inspired songs. Meet the performer at www.raysealey.com. 3-4:30 p.m.
Sunday: Holiday Pops Concert with the Jacksonville Symphony Orchestra: The Palm Coast Arts Foundation is sponsoring our annual bus trip to Jacksonville to hear the Holiday Pops concert by the Jacksonville Symphony Orchestra. Price includes luxury motor coaches leaving from Staples Parking Lot; brunch at the River City Brewing Company in Jacksonville, and ticket (main floor) to the matinee performance. We were able to purchase a limited number of seats, please purchase yours soon! PCAF members ($85); general admission ($90). Call 386/263-2991 or visit the website.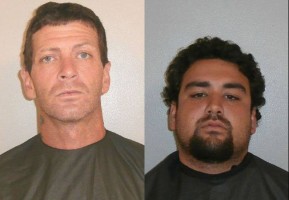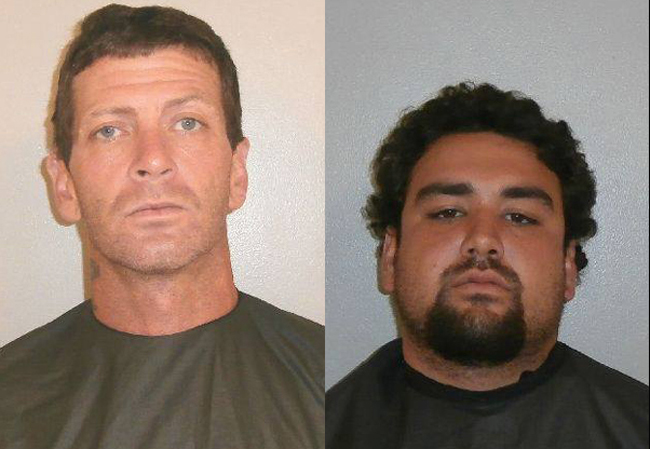 Jurors see graphic photos, including Hammock murder victim's charred remains: The News-Journal's Tony Holt is covering the murder trial of Justin Boyles, who is accused of murdering Hammock resident Edward Scott Mullener in a love-triangle dispute in 2013. Danny Massey was also implicated in the murder, but he pleaded guilty to second-degree murder in exchange for his testimony against Boyles, which began Tuesday. "Flagler County Sheriff's detective Eric Glasgow testified Thursday that when he discovered Boyles' Jeep Cherokee parked in a wooded area on the west side of the county a day or two after the slaying, he was "overwhelmed" by the smell of petroleum," Holt reports. "A soil sample taken from the scene of the burned car tested positive for gasoline, but five other samples taken from the car itself showed no signs of gasoline."(Story paywall-protected.)
It's Finally Safe to Drink the Water in Bunnell as City Marks Opening of $4.8 Million Plant: No more water-boiling alerts. No more weird-looking, cloudy-looking, or on occasion strange smelling water. No more third-world water and sewer treatment for Bunnell. On Wednesday, the city commemorating the opening of its new, $4.8 million water and sewer plant to cheers and relief of city officials led by Mayor Catherine Robinson.
Santa Claus Meets His Match: "A Mark Twain Christmas" at City Repertory Theatre: Robert Gill, the Palm Coast resident, will portray the celebrated author in "A Mark Twain Christmas" on Saturday and Sunday (Dec. 12 and 13) at City Repertory Theatre in Palm Coast. The Saturday performance is sold out.
To Elude Cops, Woman Jumps Into Intracoastal With Crack, Pills and $2,000 Cash in Tow: Nichole Headley was taken to the Flagler County jail and booked on charges of burglary, cocaine possession, three other drug charges, and resisting arrest.
City celebrates completion of Palm Coast Parkway six-laning project: The city of Palm Coast celebrated the achievement with a ribbon cutting ceremony attended by about two dozen people, including city and county officials and staff, on the grass lawn in front of the Palm Coast Community Center on Palm Coast Parkway at 9 a.m. Dec. 10, the Observer reports.
Municipal Elections for 3 Flagler Cities To Be Held on Presidential Primary Day, March 15: "This combined election should help increase city election turnout," Supervisor of Elections Kaiti Lenhart said in a statement. "Another advantage for the city is the cost savings. A municipality is responsible for all costs involved with a standalone election, while the combined city/county election cost for a municipality is much less."
Public School Testing Could Move Away From Statewide Exams as Lawmakers Study Fix: A leading senator on education issues is working on legislation that would allow schools to use tests other than the statewide standardized exams, which are used in some graduation and promotion decisions, teacher evaluations and school grades.

Note: Most proceedings below can be followed live on the Florida Channel.

The Florida Commission on Ethics will consider issues from across the state, including Escambia County, Lake County, St. Augustine, Tallahassee and Cocoa. (8:30 a.m., 1st District Court of Appeal, 2000 Drayton Dr., Tallahassee.)
–Compiled by the News Service of Florida and FlaglerLive

In Coming Days in Palm Coast and Flagler:
Click on the links for more details:

Click on the link for more details.
Students Pitch ER Ideas to Florida Hospital Flagler Leadership:
Environmentalists, civic groups and businesses appeal to Florida Legislature for real waterway protection
Take-Out, Groceries, Pills, Booze? Palm Coast Delivery Factory Will Get It To You
Flagler County gears up for next free Citizens Academy
Worldwide Candle Lighting at the BeachHouse Beanery Flagler Beach at at 1112 South Oceanshore Blvd., 6:30 p.m.
Students Pitch ER Ideas to Florida Hospital Flagler Leadership: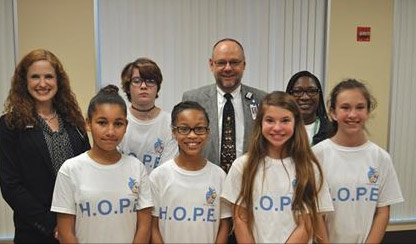 On Dec. 2, a group of five students from Bunnell Elementary School came to Florida Hospital Flagler to present their ideas on how to make the emergency department more child-friendly. Sixth graders Christina Courson, Karissa Jackson, Isabella Miller, Hope Romaine and Carmella Sweeney are members of the Bunnell Problem Solvers and pitched their ideas – such as pediatric-themed patient rooms and education to prepare families for emergency visits – to hospital leadership for possible implementation in the emergency department. "Students involved in community problem solving develop lifelong skills including creating solutions for needs in the community, working with local entities, and inspiring change," said Jennifer Colindres, Bunnell Elementary School sixth grade certified gifted teacher. "The implementation of real solutions gives students a strong sense of accomplishment and helps them to see the practical applications of the processes and skills that they have been learning." "The Florida Hospital Flagler team really enjoyed hearing the student's ideas about creating a more child-friendly atmosphere in our emergency department. The ideas were especially valuable because they came from a child's perspective! The young ladies were exceptionally professional and well-spoken and we will certainly be considering the feasibility of some of the ideas presented to us," said Robert Davis, Florida Hospital Flagler chief nursing officer.
Public meeting about proposed Old Kings Road widening project set for Dec. 15 from 6 to 8 p.m. to provide information about proposed improvements to widen a section of Old Kings Road. The public meeting will be held at the Palm Coast Community Center, 305 Palm Coast Pkwy. NE. The City of Palm Coast has begun a design to widen Old Kings Road from two to four lanes from Brighton Circle/Kingswood Drive to Forest Grove Drive, a distance of approximately 3.5 miles. The project involves widening the existing two-lane road to a four-lane road with two 12-foot travel lanes in each direction, curbed median, landscaping, drainage swales and wide sidewalk paths. The format for the Dec. 15 public meeting meeting is an open house beginning at 6 p.m., with representatives from the City and design team on hand to answer questions and interact with participants regarding the proposed improvements. The City's project team is led by City of Palm Coast Construction Manager Carl Cote with consultant support from DRMP Inc., led by Ms. Colette Moss. For more information, contact Cindi Lane, Communications & Marketing Manager, at 386-986-3708 or [email protected].

2015: the year we all talked about the Catholic Church. https://t.co/GFOzb5ar5h @ebruenig pic.twitter.com/GF1Vt3IE52

— New Republic (@NewRepublic) December 11, 2015
Everyone should read Benedict Cumberbatch's letter to Father Christmas https://t.co/JRdXmm8nxO pic.twitter.com/AoBPFuAmGE

— The Independent (@Independent) December 11, 2015
When you let a typo slip through a text, you are carrying on a thousand-year tradition of re-inventing English: https://t.co/tZiSKQLTGS

— The New Yorker (@NewYorker) December 11, 2015
The story of America over the past generation is a vicious circle of oligarchy https://t.co/nuPOl4Dr0R

— NY Review of Books (@nybooks) December 8, 2015
#Daeshbags: Anonymous is attacking Isis's brand of toxic masculinity using memes https://t.co/wW9bxHldDH pic.twitter.com/NYS1BILNGg

— New Statesman (@NewStatesman) December 11, 2015


Palm Coast Construction and Development Progress Reports
The following is an update of ongoing construction and development projects in Palm Coast, through Dec. 4:
Christ the King Evangelical Lutheran Church and School, 1 percent done: Located at 5625 North US Highway 1, the school received a Development Order for a new 13,794 sq. ft. early learning center to be located on the south side of their 8.6-acre site. The architecture of the new one-story building will be very similar to the existing church and school facilities that are located just north of the proposed new building.
Holland Park, 38 percent done: The new 8″ water main was flushed and pressure tested. Installation of fiber inner duct. Conversion was made from well irrigation to reuse irrigation. Irrigation installation continues. Surveying for roadway, sidewalks, and basketball court continues.
County's I-95 Interchange Matanzas Woods Reclaim Water, 76 percent done: Retention ponds are being excavated and fill continues for the ramps. (Not in the Dec. 4 update.)
Palm Harbor Parkway Roadway Extension, 32 percent done: The City Fiber Optic cable was removed to allow the demucking to continue north on Forest Grove. The Fiber Optic cable will be replaced when the new force main is installed. Installation of stormwater pipe continues. (Not in the Dec. 4 update.)
Colechester Bridge, 92 percent done: The new 6″ water main is now in service and the old water main on the bridge is being removed.
North Old Kings Road Extension to Matanzas Woods Parkway, 19 percent done: Asphalt was installed on the new section of roadway adjacent to the old roadway at the intersection of Old Kings Road and Forest Grove. (Not in the Dec. 4 update.)
Island Walk Shopping Center Phase 1, 93 percent done: Water mains behind the Island Doctor and Bealls have been chlorinated for 2nd day bacteriological samples. (Not in the Dec. 4 update.)
Old Kings Road Force Main 83 percent done:: Contractor has completed the Force main up to the pig launch points and restored the site and trail. The area for the pig flush was completed and flushing has started.

Road and Interstate Construction:
Forest Grove Drive connection to Palm Harbor Parkway to be closed starting Dec. 18: Effective Friday, Dec. 18, the City of Palm Coast will be closing the Forest Grove Drive connection to Palm Harbor Parkway. This road closure is required as part of construction operations for the Palm Harbor Parkway extension, which is currently under construction. Palm Harbor is being realigned and extended to connect directly with Matanzas Woods Parkway where it intersects with Old Kings Road. Message boards will be placed to advise motorists and other travelers of the upcoming change, and a public meeting has already been held for residents living in that area. Both the Palm Harbor extension and a separate extension of Old Kings Road are being built in preparation for the new Interstate 95 interchange to open next June at Matanzas Woods Parkway. As part of the projects, traffic patterns around Matanzas High School will be changing. One goal is to turn Forest Grove Drive back into a residential street as it was originally intended to be. The upcoming road closure of the Forest Grove Drive connection to Palm Harbor Parkway is part of that project. Forest Grove will be turned into a cul de sac on that end. Once the separate Old Kings Road extension is completed, in June 2016, the Forest Grove Drive access to the high school will be closed because it will no longer be needed. Instead, motorists and other travelers will get to Matanzas High School via the new signalized intersection at Matanzas Woods, Palm Harbor and Old Kings. For more information, please contact Palm Coast Communications Manager Cindi Lane at 386-986-3708 or [email protected].

Jerome Rose Plays Schubert Piano Sonatas D. 894, D. 958, D. 959, D. 960