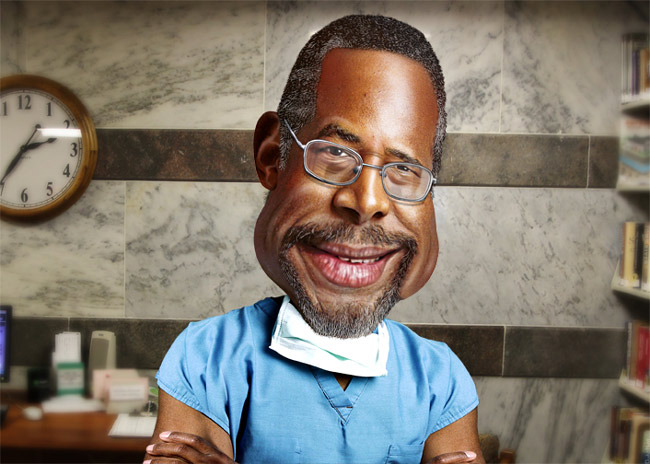 Today: partly cloudy, high in upper 60s, low in upper 50s. Details here.
Today's fire danger is moderate. Flagler County's Drought Index is at 354.
Today's tides: at the beaches, at the Intracoastal Waterway.
Today's document from the National Archives.
The OED's Word of the Day: uncanny valley, n..
The Live Community Calendar
Today's jail bookings.
Today's Briefing: Quick Links

Note: all government meetings noticed below are free and open to the public unless otherwise indicated. Many can be heard or seen live through each agency's website.
An Evening of Improv by Flagler Palm Coast High School Students, at the Flagler Auditorium, 7 p.m.
Indian Trails Middle School Band Concert, at Matanzas High School's Pirates Theater, 7 p.m.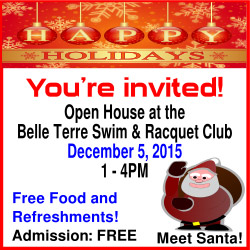 Upcoming: On Dec. 5, You're all invited to a Belle Terre Swim and Racquet Club open house and fund-raiser: Come by and enjoy the pool, the sauna, the weight room, live music, a bake sale, plenty of games and fun for the whole family. It's free admission. The event is scheduled for 1-4 p.m. The Flagler County School Board granted the Swim and Racquet Club an extension to make good on the promise of a new batch of membership to ensure that the venerable club stays open in months and years ahead. But the club needs your support, as the school board is set to reevaluate how the membership drive is going as early as January. This fund-raiser and open house is intended to show the community how much there is at the club, and how inexpensive the memberships are. Admission to the Dec. 5 open house is free.
Is Flagler is headed in the right direction? The Chamber of Commerce wants to hear from you: "Please take the Chamber's Economic Development survey and share the link with family, friends and colleagues. It's important for everyone who lives and works here to weigh in on this important topic," the Chamber says. "You might even win a prize for your effort. We are trying to get 1,000 responses before the end of the year. Click here to access the survey.

Bizarre Bunnell: Manager, Not Commission, Conducts Interviews For His Successor: Contrary to the posted agenda, which listed the interviews under commissioners' action, the city commission did not interview the candidates. Its city manager did, even though that was not what commissioners had discussed or agreed upon ahead of time, at least not in an open meeting. And even though it's the city commission's job to interview its prospective manager—the only direct hire the commission is responsible for other than its city attorney.
Ormond Beach community rallies to support family that lost home in Bunnell fire: "In the fire's aftermath, Amy Clayton has found an overwhelming amount of community support: Between online donations and a collection at her Realty Pros office, the community has raised over $10,000 to help the family rebuild their lives," the Observer reports.
Bellicose County Commission Candidate Mark Richter Withdraws as O'Brien Announces: The two decisions are unrelated, but they coincidentally happened within moments of each other today (Dec. 2): Mark Richter, the frequently controversial, two-time Republican candidate for the Flagler County Commission, decided to abort his run for the seat held by Charlie Ericksen. And Donald O'Brien, who's been on the verge of running or briefly ran in several local races–but never to completion–announced today that he would run as a Republican for the seat held since 1992 by George Hanns, a Democrat.
A Menagerie of Music and Art Returns Top Flagler Youth Orchestra to Salvo Project Friday: The Dec. 4 performance, which will include wine and hors d'oeuvres for patrons, is a fundraiser to benefit the Youth Orchestra and Salvo, an art gallery and artist studio complex nestled in the flora of the Nature Scapes Landscape & Garden Center just off State Road 100.

Note: Most proceedings below can be followed live on the Florida Channel.

Municipal elections: The House State Affairs Committee will take up a bill (PCB SAC 16-04) that would give authority to the state to set municipal election dates. (9 a.m.)
Computer coding v. foreign languages: The Senate Education Pre-K-12 Committee will take up a proposal (SB 468), filed by Sen. Jeremy Ring, D-Margate, that would require high schools to offer computer-coding courses — and would allow students to use the courses for foreign-language credits. (10 a.m.)
Lottery terminals: The Senate Fiscal Policy Committee will take up a series of issues, including a proposal (SB 402), filed by Sen. Garrett Richter, R-Naples, that would allow people to buy lottery tickets using "point-of-sale" terminals at gas pumps, ATMs and other places where credit cards can be swiped. (1 p.m.)
Stand your ground: The Senate Rules Committee will consider a bill (SB 344), filed by Sen. Rob Bradley, R-Fleming Island, that could make it easier legally for people to claim self-defense in shooting incidents. The measure would change a burden of proof in cases involving Florida's "stand your ground" law. (1 p.m.)
Medical marijuana: The Senate Criminal and Civil Justice Appropriations Subcommittee will consider a bill (SB 460), filed by Sen. Rob Bradley, R-Fleming Island, that would allow terminally ill patients to obtain medical marijuana to help cope with pain. (3:30 p.m.)
Scott budget: Five Senate appropriations subcommittees will receive presentations about Gov. Rick Scott's proposed budget for the fiscal year starting July 1. (3:30 p.m., Criminal and Civil Justice Appropriations Subcommittee, 37 Senate Office Building, the Capitol. Also, Education Appropriations Subcommittee, 412 Knott Building, the Capitol. Also, General Government Appropriations Subcommittee, 110 Senate Office Building, the Capitol. Also, Health and Human Services Appropriations Subcommittee, 401 Senate Office Building, the Capitol. Also, Transportation, Tourism and Economic Development Appropriations Subcommittee, 301 Senate Office Building, the Capitol)
The Florida Public Service Commission will consider a series of issues, including a debate about financial hedging by utilities on natural-gas costs. (9:30 a.m.)
The Florida Supreme Court is scheduled to release its weekly opinions. (11 a.m.)
–Compiled by the News Service of Florida and FlaglerLive

In Coming Days in Palm Coast and Flagler:
Click on the links for more details:
Dec. 3: Leadership Flagler Graduation and Eggs & Issues Breakfast: Join the Flagler County Chamber of Commerce in celebrating its 23rd year of Leadership Flagler Graduates. This special Eggs & Issues networking breakfast will honor the Chamber's largest leadership class and welcome back program alumni. Hilton Garden Inn, Palm Coast, 8 a.m.
Dec. 4: The upper orchestra of the Flagler Youth Orchestra will perform at 6 p.m. in an arts collaboration with Salvo Art Project, the Bunnell gallery at 313 Old Brick Road, next to Nature Scapes, $10 for adults, children get in free. Wine and hors d'oeuvres will be served. JJ Graham, gallery owner, will be raffling off a painting.
Dec. 4 and 5: Blowout book sale at the Flagler County Public Library in Palm Coast, all books in the Friends book shop will be priced at 25 cents. The sale will be held during normal business hours: Friday, 9 to 6 and Saturday 9 to 5. Shop for yourself or, stock up for your holiday gift giving. 2500 Palm Coast Pkwy NW. Call 446-6705 with any questions.
Dec. 5: Flagler Beach Christmas Parade, starting at 1 p.m. down A1A. Click to get an entry form.
Dec. 6: Bulow Parks Historic Alliance will have a Trail Maintenance Day to prepare for the Saturday, December 12, Bulow Woods Trail Race. Workers are asked to meet at the trailhead on the Beach Road at 9 a.m. For further information call 386-437-5338.
Dec. 9: The Flagler Youth Orchestra is in concert at the Flagler Auditorium at 7 p.m. $6 for adults, children younger than 18 get in free.
Dec. 16: The Bulow Parks Historic Alliance members and friends will meet at 6 p.m. in the Annex of the Flagler County Historical Society, 204 East Moody Boulevard, Bunnell. For information call 386-437-5338.
Dec. 19 and 20: Performance of Handel's Messiah at First Church of Palm Coast, 91 Old Kings Road North, 4 p.m. each day: The Edward Waters Alumni Choir, along with the First Church Choir, will give performances of the oratorio, and feature Nathaniel Shropshire, III, bass; Francesca Scott, alto; Irma Marria Adams, soprano; and Drickus Horne, tenor. Tickets are $20 per person. To order call the church at 386-446-5759.

Click on the link for more details.

How the massacre in #SanBernardino set off a surreal day for hundreds of people https://t.co/3M0zzZbuQU pic.twitter.com/FS4s0OBysM

— Los Angeles Times (@latimes) December 3, 2015
Obama's ISIS escalation alarming liberals: https://t.co/uaMxVkS8He pic.twitter.com/0KRQP8g3HN

— The Hill (@thehill) December 3, 2015
This one-sentence explanation of ISIS (by @karlremarks) is brilliant https://t.co/1g9UsB74RJ pic.twitter.com/2tz4s5IOrT

— Vox (@voxdotcom) December 3, 2015
New rights granted to Saudi women seen as "low hanging fruit" https://t.co/o2Q31L0uC7 pic.twitter.com/xSCcAJ2vXd

— ThinkProgress (@thinkprogress) December 3, 2015
Is Carson's inexperience catching up with him? His plunging numbers suggest exactly that https://t.co/BAw4TZ0okh pic.twitter.com/eMjWTu0GGi

— Quinnipiac Poll (@QuinnipiacPoll) December 3, 2015


Palm Coast Construction and Development Progress Reports
The following is an update of ongoing construction and development projects in Palm Coast, through Nov. 5:
Palm Coast Parkway Six-Laning is 97 percent done: (Not updated this week.)
Holland Park, 37 percent done: Perimeter sidewalk continues to be formed and poured. The new 8″ water main was installed across Florida Park Drive and the water tap was made. Electrical trenching and conduit installation continues. 8″ water main and 2 hydrants being re-installed per plan. New irrigation system installation continues.
County's I-95 Interchange Matanzas Woods Reclaim Water, 76 percent done: Retention ponds are being excavated and fill continues for the ramps.
Palm Harbor Parkway Roadway Extension, 32 percent done: The City Fiber Optic cable was removed to allow the demucking to continue north on Forest Grove. The Fiber Optic cable will be replaced when the new force main is installed. Installation of stormwater pipe continues.
Colechester Bridge, 90 percent done: Bridge Deck has been paved and striped and has been reopened. Pedestrian railings are installed, demolition of slope pavement continues. Directional bore of water main almost complete.
North Old Kings Road Extension to Matanzas Woods Parkway, 19 percent done: Asphalt was installed on the new section of roadway adjacent to the old roadway at the intersection of Old Kings Road and Forest Grove.
Island Walk Shopping Center Phase 1, 93 percent done: Water mains behind the Island Doctor and Bealls have been chlorinated for 2nd day bacteriological samples.
Old Kings Road Force Main 50 percent done:: Contractor is working on Force main at the entrance north of spray field.

Road and Interstate Construction:

Cesar Franck's Violin Sonata A Major, performed by Lea Birringer, violin, and Esther Birringer, piano