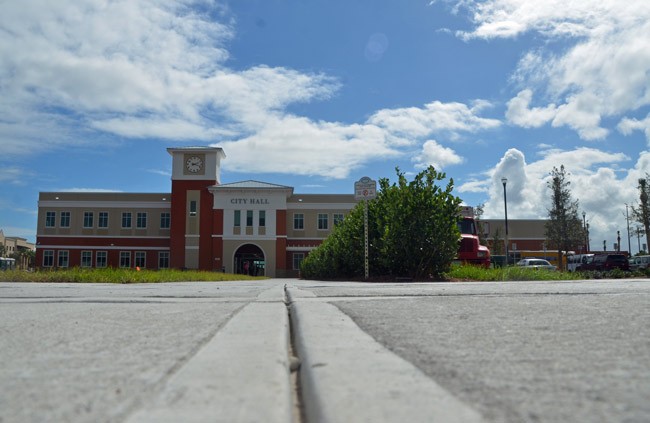 Today: high in upper-80s, low in low 70s. Details here.
Today's fire danger is moderate. Flagler County's Drought Index is at 337.
Today's tides: at the beaches, at the Intracoastal Waterway.
Today's document from the National Archives.
The OED's Word of the Day: aesthesis | esthesis, n..
The Live Community Calendar
Today's jail bookings.
Today's Briefing: Quick Links

Note: all government meetings noticed below are free and open to the public unless otherwise indicated. Many can be heard or seen live through each agency's website.
Gov. Rick Scott will headline the grand opening of the Sheriff's Operations Center in Bunnell at 11 a.m., where the mayors of Palm Coast and Bunnell and all the members of the Flagler County Commission, among others, will either speak or be present. Some tours of the facility will be offered. 901 E. Moody Boulevard, Bunnell.
The Palm Coast City Council hosts the grand opening of City Hall at Town Center starting at 4:30 p.m. with an open house, tours of the 40,000-square-foot facility and music performed by a Flagler Youth Orchestra quartet. The grand opening will be followed by the council's first meeting in its new chambers, at 6:30 p.m., which includes the expected approval of a $30.1 million loan to build a sewer plant.
The Flagler County School Board holds a 1p.m. workshop and a 6 p.m. meeting in board chambers at the Government Services Building in Bunnell. The 1 p.m. workshop features an ethics training briefing by board attorney Kristy Gavin. The meeting's agenda is light, with only one item on thre action agenda–the approval of the Flagler Education Foundation's members for the current school year.
The Flagler Beach Planning and Architecture Board meets at 5:30 p.m. at City Hall. It will consider a zoning change to a 3-acre parcel, or enclave, within the city-owned golf course at the south end of town.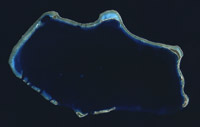 Auditions: Flagler Playhouse has scheduled auditions on Nov. 8 at 6 p.m. at the Playhouse for "The Bikinis," Created and Written by Ray Roderick and James Hindman. Back together after 20 years! A fictional girls group from the sixties get together to relive their heyday and raise some money for the Sandy Shores Mobile Home Beach Resort. Bikinis is a nonstop celebration of song, filled with hits. Roles for 4 women (Don't worry, you won't be wearing bikinis.) All types, ethnicities and sizes are encouraged to audition.

Citing "Blasphemy," "Libel" and "Smears," County Will Seek Legal Fees From Attackers: In an extraordinary but not unexpected move, the Flagler County Commission today approved County Attorney Al Hadeed's request to pursue John Ruffalo and Dennis McDonald for attorneys' fees resulting from the two men's ethics commission complaints against Hadeed and Commissioner Nate McLaughlin. Seeking attorneys' fees in a legal case is not unusual. Seeking them in an ethics case is. Monday's action by the county commission—oddly, not in a formal vote, but in what amounted to a vote—mirrors one Palm Coast took against McDonald to recover fees in a failed lawsuit earlier this year. It signals the county's intention to counter fire with fire, in so far as it can do so without crossing a risky line that its opponents could, in turn, exploit by painting the government as vindictive or undemocratic.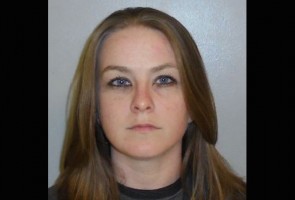 Flagler deputies actions deemed 'valid, legal' in fatal DUI crash: No disciplinary action will be taken against any of the Flagler County sheriff's deputies involved in the October 2014 traffic stop of Rebecca Lawless, the visibly drunk woman who was allowed to leave the scene, with another man driving, only to take the wheel again and cause a crash on State Road 100 that killed Diane Upton, of Palm Coast. "Flagler County Sheriff's Office spokesman Jim Troiano said last week that agency officials had reviewed the incident and determined that none of the deputies had violated any department policies or procedures related to the traffic stop," the News-Journal's Matt Bruce reports. "He said the deputies' supervisors had deemed their actions to be lawful and appropriate, noting that the officers released Lawless to a sober driver with a valid license who agreed to take her home." (Paywall-protected.)
See Also:
Businesses Rebel Against Plan to Shift Overdue Utility Bills from Tenants to Landlords: The city proposed the shift ostensibly to stop losing money from delinquent accounts. But business owners, among them Mark Langello, who owns the Atlantis Industrial Business Park, and Marvin Sheets, who owns Marvin's Garden, in Bunnell—said the city was turning landlords into its policing arm while sending a terrible message to business in general.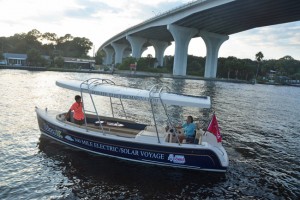 Two Sisters and a Solar-Electric Boat, on a 9-Day Journey for a Cause on ICW, Dock in Palm Coast: The journey is to raise money and awareness for breast cancer on behalf of the Donna Foundation. It's raised over $1,000 in cash so far, not including the in-kind donations along the way, such as Hammock Beach's donated boat slip and hotel room.
Rejecting tourism council's position, county opts to fund Christmas in Bunnell and ex-Potato Festival: "The TDC didn't support either grant application. But county commissioners, concerned that Bunnell could interpret a denial as a snub, and noting the events' "quality of life" impact, approved both grants anyway during a Nov. 2 commission meeting," the Observer reports.
Sundancer Dinner Cruise Yacht may be sold: "GoToby.com has been able to confirm a rumor that the Sundancer dinner yacht, known by many as "the Ginn Boat," is under contract to be sold. Details of the pending sale have not been released. The Sundancer heralds back to the time when the Hammock Beach Club & Resort was known as the Ginn Club & Resort at Hammock Beach. Although named Sundancer, it has always referred to by long-term locals as The Ginn Boat, after the resort's developer, Bobby Ginn."
Battered and Bewildered, Bush Seeks Florida Reboot in "Jeb Can Fix It" Campaign: Acknowledging criticism that the policy-oriented Bush had given his advisers too much control over a campaign that has failed to gain traction on the national level, Bush noted that he has received "more than enough" advice lately, including some related to his style.

Note: Most proceedings below can be followed live on the Florida Channel.

Judicial term limits: The House Civil Justice Subcommittee will take up a proposed constitutional amendment (HJR 197) that would lead to term limits for Supreme Court justices and appeals-court judges. The proposal, sponsored by Rep. John Wood, R-Winter Haven, and Rep. Jennifer Sullivan, R-Mount Dora, would limit justices and appeals-court judges to two full six-year terms, though partial terms would not count toward the limit. (9 a.m.)
Everglades restoration: The House Agriculture & Natural Resources Appropriations Subcommittee and the Senate General Government Appropriations Subcommittee will hear presentations from the Department of Environmental Protection about Everglades restoration. (9 a.m.)
Power to school principals: The House K-12 Subcommittee will take up a bill (HB 287), filed by Rep. Manny Diaz, Jr., R-Hialeah, that would create a pilot program aimed at giving principals more autonomy in running public schools. (9 a.m.)
Energy Amendment: The Senate Communications, Energy and Public Utilities Committee will consider a proposed constitutional amendment (SJR 170), filed by Sen. Jeff Brandes, R-St. Petersburg, that would provide tax breaks for renewable-energy devices that are installed on property. (10 a.m.)
Gun bills' Democratic opposition: Rep. Dave Kerner, D-Lake Worth, Rep. Clovis Watson, D-Alachua, Rep. Victor Torres, D-Orlando, and Rep. John Cortes, D-Kissimmee, will hold a news conference to oppose two gun-related bills. One of the bills (HB 163) would allow people with concealed-weapons licenses to openly carry firearms, while the other (HB 4001) would allow people with concealed-weapons licenses to carry guns on college and university campus. (11:15 a.m., 333C, the Capitol.)
Fracking: The House Agriculture & Natural Resources Subcommittee will take up a bill ((HB 191), filed by Rep. Ray Rodrigues, R-Estero, and Rep. Cary Pigman, R-Avon Park, that would create a new regulatory structure for oil and gas drilling and production, including the controversial practice known as "fracking." (Noon.)
Sexual assault kits: The Senate Criminal and Civil Justice Appropriations Subcommittee will discuss the processing of sexual-assault kits. Lawmakers are looking at the issue after Attorney General Pam Bondi said last month that the state has a huge backlog in analyzing evidence in alleged sexual assaults. (1 p.m.)
Redistricting: The House will hold a floor session and is expected to consider plans to redraw Senate districts. (3 p.m.)
The Florida Supreme Court will hear arguments in murder cases from Palm Beach, Broward and St. Johns counties. The Broward case involves an appeal from Death Row inmate Lancelot Armstrong, who was convicted in the 1990 shooting of sheriff's Deputy John Greeney. (9 a.m.), Florida Supreme Court, 500 South Duval St., Tallahassee.)
Ben Carson in Lakeland and Tampa: Republican presidential candidate Ben Carson is scheduled to continue a series of book-signing events in Florida. (2:30 p.m., Barnes & Noble, 11802 North Dale Mabry Highway, Tampa. Also, 6 p.m., Books-A-Million, 1520 Towne Center Dr., Lakeland.)
–Compiled by the News Service of Florida and FlaglerLive

In Coming Days in Palm Coast and Flagler:
Click on the links for more details:

Click on the link for more details.
Flagler Humane Society will receive six homeless dogs and six cats from South Carolina.
Florida Hospital Flagler Receives Nearly $11,000 Donation to Help Fight Cancer
Wadsworth Elementary's John Fanelli is Flagler County Principal of the Year
Indian Trails Middle School's Marcus Sanfilippo is Flagler County's Assistant Principal of the Year
San Diego Artist Kari Powell is November's Featured Artist at Ocean Art Gallery
Flagler Humane Society will receive six homeless dogs and six cats from South Carolina that have become displaced because of the recent flooding. All twelve animals will be placed up for adoption. Brother Wolf Animal Rescue has set up an Emergency Relief Center at its 82 acre sanctuary in Asheville, North Carolina and will be arranging transport to FHS on Wednesday, Nov. 4. "These animals are in tremendous and urgent need and we are fortunate enough to be able to help," said Amy Carotenuto, Flagler Humane Society Executive Director. "We have been consistently saving 88 percent of the animals entering our shelter this year and we are so grateful to be able to help these animals left homeless because of a disaster." A weather system funneled tropical moisture into South Carolina in early October causing dams to break and billions of dollars of damage. A huge burden has been placed on already crowded shelters as animals lost during the floods have traveled to lower ground as waters receded. Brother Wolf Animal Rescue created a temporary Emergency Relief Center and has been working with municipalities to pull as many animals as possible to make room for the cat and dog refugees from the floods. "We've visited these shelters met the animals face to face," said Denise Bitz, President and Founder of Brother Wolf Animal Rescue. "These shelters are already chock full of literally hundreds of healthy, adoptable dogs and cats, and shelter officials fear they will have to be euthanized to make room for lost local pets, displaced from the floods." All twelve of the animals will be given any needed medical treatment and will be placed up for adoption upon arriving at FHS. To donate towards the care of these animals or to adopt contact FHS at 386-445-1814.

Is President Obama launching an illegal war? https://t.co/VVBaK2f2Ah pic.twitter.com/pIntwkaFjQ

— National Journal (@nationaljournal) November 3, 2015
GOP: Obama circumventing Congress in climate change deal https://t.co/O11zCsKXVn pic.twitter.com/fgFeJCpwHI

— The Hill (@thehill) November 3, 2015
Only about half of Millennials say they believe in God with absolute certainty https://t.co/ESkAEazuYe pic.twitter.com/Gbi5IdJjis

— Pew Research Center (@pewresearch) November 3, 2015
The Government's attempt to 'balance' competing rights is off-kilter, as the Terrorism Act shows | @willjgore https://t.co/eUhosLMvdz

— Independent Voices (@IndyVoices) November 3, 2015
Man in Virginia Beach pleads guilty to burning his dog while it was still alive: https://t.co/JlNZX474RL

— The Associated Press (@AP) November 3, 2015


Palm Coast Construction and Development Progress Reports
The following is an update of ongoing construction and development projects in Palm Coast, through Oct. 30:
Palm Coast Parkway Six-Laning is 97 percent done: Final lift of paving has begun. Median work is completed. Landscaping irrigation is ongoing. Performed a substantial inspection on the Utility portion with as-built and created
punch list for Contractor.
Holland Park, 36 percent done: Dewatering of retention pond ceased when excavation and forming of pond completed. Six concrete stormwater mitered end sections poured. 20 cubic yards of concrete sidewalks poured. Installation of water main continued. Removal of unsuitable material from the jobsite. Electrical trenching and conduit installation continues.
Palm Coast City Hall at Town Center, 99 percent done: Building's grand opening is on Tuesday, Nov. 3.
County's I-95 Interchange Matanzas Woods Reclaim Water, 76 percent done: Retention ponds are being excavated and fill continues for
the ramps.
Palm Harbor Parkway Roadway Extension, 28 percent done: Clearing and underground stormwater work continues. Reconstruction of Old Kings Rd and Matanzas Road to have occur this past weekend.
North Old Kings Road Extension to Matanzas Woods Parkway, 17 percent done: Fill dirt has been brought in and road was raised to grade.
Island Walk Shopping Center Phase 1, 93 percent done: Water mains behind the Island Doctor and Bealls have been chlorinated for 2nd day bacteriological samples.
Old Kings Road Force Main 50 percent done:: Contractor is working on Force main at the entrance north of spray field.

Road and Interstate Construction: The intersection of Old Kings Road and Matanzas Woods Parkway will be closed for reconstruction beginning at 3:30 p.m. Friday, Oct. 30, and continuing through the weekend until 3 a.m. Monday morning, Nov. 2. The intersection will be closed to traffic during that entire time. Variable message signs will be used to alert the traveling public of the closure. For more information, contact Palm Coast Customer Service at 386-986-2360.

71 Beatles Songs Drummed Up in 5 Minutes