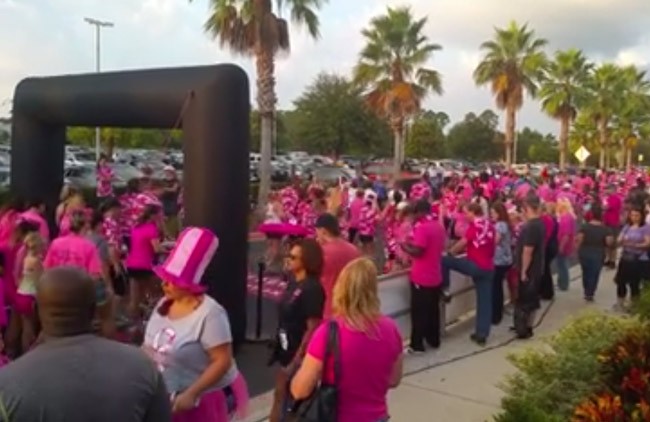 Today: high around 80, low in lower 60s. Details here.
Today's fire danger is low. Flagler County's Drought Index is at 221.
Today's tides: at the beaches, at the Intracoastal Waterway.
Today's document from the National Archives.
The OED's Word of the Day: neonate, n..
The Live Community Calendar
Today's jail bookings.
Today's Briefing: Quick Links

Note: all government meetings noticed below are free and open to the public unless otherwise indicated. Many can be heard or seen live through each agency's website.
The Bunnell City Commission meets at 7 p.m. at Bunnell City Hall, 201 W. Moody Boulevard-S. Forsyth Street. The commission will consider a 2 percent pay increase for City Manager Larry Williams, who was hired two years ago at a salary of $68,000 and received a 1.8 percent pay increase since, raising his salary to $69,224. The increase would raise it an additional $1,384, to $70,608.
The City of Bunnell will be having a brief retirement ceremony for 90 American Flags collected in their flag disposal boxes this past summer. Everyone is invited to attend the ceremony in the back yard of the City Public Works Facility at 301 Tolman Street in Bunnell. The ceremony will start at 10 a.m. and will include a brief reading of the proper way to retire a flag, reciting of the Pledge of Allegiance to the Flag by attendees, followed by a controlled burn of 90 properly folded retired flags.
The Flagler County Land Acquisition Committee meeting, scheduled for 3:30 this afternoon, was yet again cancelled.
The Flagler County Library Board of Trustees meeting, scheduled for 4:30 this afternoon, was cancelled.
St. Johns River Water Management District Governing Board holds a workshop on issues such as water-supply planning. (3 p.m., University of North Florida, Adam W. Herbert University Center, 12000 Alumni Dr., Jacksonville.)
College and Career Fair at Flagler Palm Coast High School, 5 p.m.
Flagler Beach Mayor Linda Provencher's town hall meeting was listed as scheduled for this evening on the city's website, but in fact the town hall meeting is not scheduled until Jan. 11.

Pink Army Run raises money and awareness:
County Administrator Is "Chastised" Over Cryptic Handling of Question in Open Forum: Administrator Craig Coffee's rebuff of Commissioner Barbara Revels's question about the absence of the Plantation Bay utility project from a funding request list to be submitted to the Legislature drew Revels's ire. Coffey later explained that he mishandled what needn't have been so cryptic–that the funding request will go through a state agency rather than through the Legislature.
Evocations of Aliens, Yeats and Yin at Flagler Art League's Saturday Evening With Artists: "A casual perusal of the show's 78 works reveals a marvelous yin-yang balance between the traditional — shore-scapes, seascapes, landscapes and flora — and bolder works: color-bombed abstract expressionist paintings, striking tarot-worthy images and even some of those landscapes and harbor scenes that happen to have a few tricks up their sleeves."
Buddy Walk falls short of fundraising hopes: "As of 8:30 last night (Friday, Oct. 9), we had raised $12,407.60, quite short of our goal of $75,000," Paula Wilburn, founder of the Fun Coast Down Syndrome Association, told the Observer. "It's not quite what we wanted, but we do what we can. I am hoping the total donation will double from what came in today."
Floridians Say Overwhelming No to Guns On Campus, Big Yes to Medical Marijuana: Almost three-quarters of Floridians — 73 percent — oppose allowing students with concealed-weapons permits to carry guns on campus, according to the survey.

Note: Most proceedings below can be followed live on the Florida Channel.

Medical marijuana: The Financial Impact Estimating Conference will hold a workshop about a proposed constitutional amendment that would legalize medical marijuana. (12:30 p.m.)
State Republican Chairman Blaise Ingoglia is expected to speak to the Pinellas County Republican Executive Committee. (7 p.m., Feather Sound Country Club, 2201 Feather Sound Dr., Clearwater.)
–Compiled by the News Service of Florida and FlaglerLive

In Coming Days in Palm Coast and Flagler:
Click on the links for more details:
Oct. 14: The Bulow Park Historic Alliance meets at 6 p.m. in the Recreation Hall of the Tomoka State Park. Plans for the October 30 Candlelight Trail Walk and other events will be discussed. For information call 386-437-5338.
Starting Oct. 16: 14th Annual October Scare Haunted House to benefit Flagler Habitat, October 16, 17, 18 October 23, 24, 25 and 29, 30 – Friday, Saturday & Sunday, Friday, Saturday & Sunday & Friday, Saturday evenings, 6 to 9 p.m., Atlantis Industrial and Business Park, UNIT 80, 2323 N. State Street, Bunnell.
Oct. 17: The Bulow Parks Historic Alliance's monthly Trail Maintenance Day, to prepare for the October 30 Candlelight Trail Walk. Workers are asked to meet at the Trail head at 9 a.m. wearing gloves, hats, appropriate clothing and carrying bug spray. Water will be provided.For information call 386-437-5338.
Oct. 21: Sea Turtle Hospital Grand Opening at Whitney Laboratory 9505 Ocean Shore Blvd, St. Augustine, 10:30 a.m. -1:30 p.m.

Click on the links for the fuller releases.
Flagler County Sheriff's Office is Accredited For Third Time.
Flagler Fish Company Celebrates Ten Years in Business

Special Report: Just 158 families gave nearly half the early money in the presidential race. We reveal who they are. http://t.co/0JVcBpi8c5

— The New York Times (@nytimes) October 10, 2015
We take you inside the hidden world of hostage taking, negotiations and ransom payments. http://t.co/9pVRytdQEG https://t.co/hptvx3tCZZ

— Al Jazeera English (@AJEnglish) October 12, 2015
A new reality will become clear at the Democratic debate: It's not Obama's party anymore http://t.co/UiEmpG2V2J pic.twitter.com/6AmiCztfVr

— NYT Politics (@nytpolitics) October 12, 2015


Palm Coast Construction and Development Progress Reports
The following is an update of ongoing construction and development projects in Palm Coast, through Oct. 2:
Palm Coast Parkway Six-Laning is 94 percent done: Contractor has placed the new 6″ reuse main into service and has prepared the old line to grout filled. Work in median continues and landscape along project continues.
Holland Park, 33 percent done: The old sewer system has been removed. Dewatering of wetland area continues. 75% of roadway thru wetland has been excavated and is being backfilled. Extended water line around pavilion 3.
Palm Coast City Hall at Town Center, 94 percent done: Contractor has placed concrete around valve collars and identifying tabs. Wire testing has been completed. Carpet and Tile in (Phase 1) of the project is 95% complete. Furniture installation in Phase 1 first floor 80% complete.
County's I-95 Interchange Matanzas Woods Reclaim Water, 76 percent done: Retention ponds are being excavated and fill continues for
the ramps.
Palm Harbor Parkway Roadway Extension, 26 percent done: De-mucking continues thru wet areas for new roadway.
North Old Kings Road Extension to Matanzas Woods Parkway: City did not update.
Island Walk Shopping Center Phase 1, 93 percent done: Water mains behind the Island Doctor and Bealls have been chlorinated for 2nd day bacteriological samples.
Old Kings Road Force Main – Master Pump Station, 33 percent done:: All but 1 directional drill has been installed and 9,000 ft. of direct bury pipe has been installed.
Grand Haven Sales Center on Colbert Lane, 36 percent done: Site stormwater has been installed and a construction trailer is on site.

Road and Interstate Construction: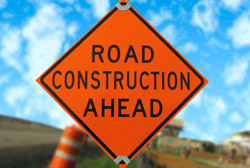 Palm Coast:
Flagler County Road 302 is Closed to all but local traffic as repaving began on June 7 and the roadway will be closed to all but local traffic. Others will be required to detour around County Road 302 using State Road 100. The roadway will be closed for 90 days, or until early September.
Volusia: I-4 Widening from SR 44 to east of I-95, Monday and Friday, 7:00 a.m. – 5:00 p.m., Eastbound/Westbound shoulder closing. Sunday through Thursday, Eastbound and Westbound lane closures as needed from 8 p.m. to 6 a.m. Thursday, 9:00 p.m. – 5:30 a.m. EB road closure between Canal St./SR 44 and I-95 with detour at US 92 exit ramp.Motorists should be aware of traffic shifts near Canal St./SR 44.
County Road 304 Project Map and Description

Niels Gade (1817-1890): Fantasiestücke, Op. 43