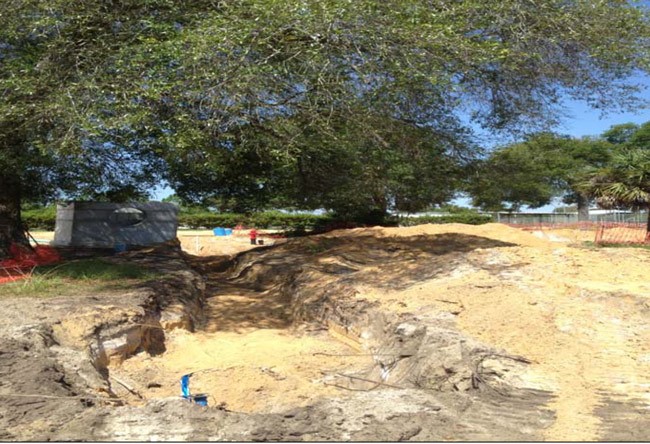 Today: high around 90, low in mid 70s. Details here.
Today's fire danger is moderate. Flagler County's Drought Index is at 453.
The weather in Gällivare, Sweden: high 60, low 47. Details.
Today's document from the National Archives.
The OED's Word of the Day: abbey-lubber, n..
The Live Community Calendar
Today's jail bookings.
Today's Briefing: Quick Links

Note: all government meetings noticed below are free and open to the public unless otherwise indicated. Many can be heard or seen live through each agency's website.
The Flagler County Airport Advisory Board meets at 4 p.m. at 120 Airport Road. Nothing of note on the agenda.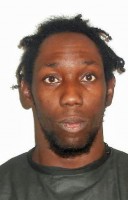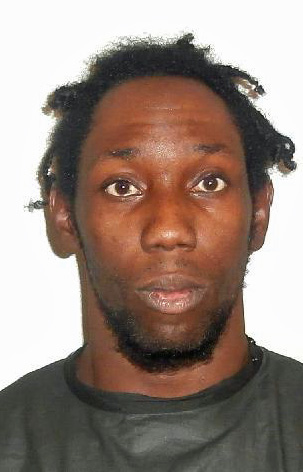 Vigil for Corey Tanner: The vigil, to be held at 403 S. Bacher Street in Bunnell, marks one year since Tanner, 24, was shot and killed by marshals when they allegedly mistook a bottle of Cadillac cologne for a gun as he allegedly was rushing them after being told to come out of the Espanola house where he was hiding. See the original story on Tanner's killing here, and details of the shooting here.
Buddy Taylor Middle School 7th grade orientation is at 6:30 p.m. in the Buddy Taylor Middle School cafeteria.
Linda Long, live at Center State at European Village, 6 to 9 p.m.

Citing High Costs and an Arrest, Council Says No to a Fence Around Ralph Carter Park: Building a fence would cost between $70,000 and $160,000, according to the city administration. An arrest in spring appears to have lessened criminal activity. But the neighborhood watch group pushing for the fence isn't mollified. Heidi Shipley, a council member who's been in contact with the group, had thought that "Maybe at this point while everything is quiet, hold off on the fence, let's not do the fence, and it all went crazy from there," she said. "I don't see anything happening in that area. I hate the thought of putting up a fence that might make the area look worse, make it more city-looking, if we don't need it."
Sen. Travis Hutson Joins Chorus of Opposition to New Congressional Map, Objecting to Split: "The current base map divides St. Johns County near it's southern end, separating a significant portion of the county's population into two different congressional districts," Hutson wrote Bill Galvano and Jose Oliva, co-chairmen of the Legislature's Joing Committee on Redistricting, on Tuesday. "To deprive St. John's County [sic.] of cohesive representation at the federal level is a disservice to our community, and I wholeheartedly request this committee's reconsideration of a congressional map to provide adequate representation for the county's unique population."
Palm Coast's $2 Million Training Facility: Old Buildings Turned Over to Firefighters Before Demolition: Firefighters starting Tuesday were coming in at the rate of five crews a day, so that by the time the three days of training are over, all 54 firefighters in the city department will have had hands-on training.
Flagler students line up for back-to-school computer distribution: Today at Matanzas High School marks the third day of the MacBook Air distribution at Flagler County schools, the News-Journal reports. "Devices were distributed at Flagler Palm Coast High on Monday and Tuesday and in days ahead, other county schools will do the same." (Story paywall-protected.)
2nd Putnam deputy files whistleblower suit: "A fired Putnam County deputy who said he has been questioned in an FBI probe of the sheriff's office command staff has filed a whistleblower lawsuit over his dismissal last year by Sheriff Jeff Hardy on that issue and others, including a separate one for reporting what he saw as misconduct by another deputy involving a sexual encounter," the St. Augustine Record reports. "Larry Sapp's June suit is the second whistleblower action filed against the Putnam County Sheriff's Office this year. In an earlier case, Deputy Matthew Griffin in March filed a suit over what he said was another deputy's tipping off the subjects in a burglary case for sex. Both suits describe a culture of favoritism within the department that shelters some." (Story paywall protected.)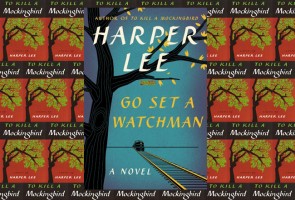 Scout's Dishonors: Harper Lee's "Go Set a Watchman," Chapter 9: In the continuing project to blog Harper Lee's "new" novel chapter by chapter, we come to Jean Louise's backstory, a summary of how and when her mother died, of a heart attack on the porch of the family house, bringing to the family "the heart that killed her son twenty-two years later on the sidewalk in front of his father's office," as well as Mockingbird echoes from Scout's upbringing.

Circuit Judge Michael Orfinger hears injunctions at 8:30 a.m. and 1 p.m. in Courtroom 101. Circuit Judges Judge J. David Walsh holds drug court, hearing some 29 cases, starting at 9:30 a.m. in Courtroom 401. He hears docket soundings at 1:30 p.m. including the case of Roodlyn Monpremier, accused of conspiracy to second degree murder. County Judge Melissa Moore Stens is in various hearings throughout the day in Courtroom 404.
The Florida Supreme Court releases opinions at 11 a.m.

Note: Most proceedings below can be followed live on the Florida Channel.

Legislature special session: The House Select Committee on Redistricting meets at 9 a.m. The Senate Reapportionment Committee meets at 10 a.m. The House Rules, Calendar & Ethics Committee meets at 3:30 p.m.

Today is Earth Overshoot Day: In less than eight months, humanity has used up nature's budget for the entire year, with carbon sequestration making up more than half of the demand on nature, according to data from Global Footprint Network, an international sustainability think tank with offices in North America, Europe and Asia. Global Footprint Network tracks humanity's demand on the planet (Ecological Footprint) against nature's ability to provide for this demand (biocapacity). Earth Overshoot Day marks the date when humanity's annual demand on nature exceeds what Earth can regenerate in that year. Earth Overshoot Day has moved from early October in 2000 to August 13th this year.

Police, Fire and Emergency Notes:
Fatal wreck in Putnam County: Chalmer Stevens, 70, of Crescent City, was killed on Aug. 10 on County Road 308 in Putnam County when, traveling east, he crossed into the westbound lane for unknown reasons, the Florida Highway Patrol reports, and struck a 2001 Chrysler driven by Rebecca Ann Bickel, injuring her severely. The crash report is here.
Man arrested for brandishing a gun: A 55-year old St. Johns County man was arrested on a charge of aggravated assault this (Wednesday) morning following an incident in a parking lot in the 2700 block of U.S. 1 South. The suspect, identified as Mark Ira Beskind, 55, 112 Osprey Rd., was booked into the County Jail. Deputies responded to a report of a male subject brandishing a
handgun in the parking lot at 8:30 a.m. The male victim stated that while he was sitting in his vehicle, the subject approached holding a handgun. The suspect thought that the driver was another person and called him by that name. When the victim stated he was not that person, the suspect walked away still brandishing the gun. The suspect was taken into custody without incident and booked into the County Jail pending a first appearance hearing Thursday morning.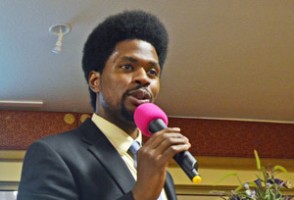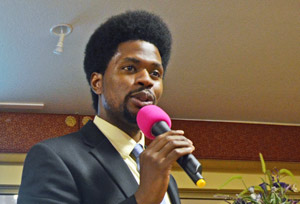 Flagler Chapter of the NAACP Hosts Freedom Fund Banquet: The Flagler County NAACP hosts its Annual Freedom Fund Banquet, August 29th, 6 p.m., at the Ocean Ballroom of the Hammock Beach Resort, 200 Ocean Crest Drive, Palm Coast. The branch boasts of fine dining, dancing, and music provided by Darnel Butler & Xpression. Among the roster is guest speaker Dr. Amir Whitaker, Esq. Whitaker is attorney/educator for the Southern Poverty Law Center representing Flagler's Black students, and improvement of the school district is part of his unique brand that is brought to the table. The Community Service Award will be presented to the Rev. Edwin Coffie, M. Div., pastor, Mt. Calvary Baptist Church, for his greater level of providing for the community. The NAACP's mission is to ensure the political, educational, social, and economic equality of rights of all persons and to eliminate race-based discrimination. The ticket price is $75 for the black tie affair. To purchase tickets, contact Chairman Donald Matthews at 646-220-9600, or the NAACP at 386-446-7822.
Flagler Sheriff Congratulates 2 Inmates on Food Services Certification: Two inmates at the Flagler County detention facility recently attained their food service certification, a requirement for job placement when they're released. "We appreciate your making your time here constructive,'' Sheriff James L. Manfre told inmates Jeremy Wooster and Christopher Avellar during a special presentation at the jail. Manfre told the men the job skills they've attained "will keep you from returning.'' The men received certificates of achievement from Trinity Services Group, which contracts with the jail for food services, said Amanda Moody, food service director for the detention facility. Paula McNeal, food supervisor under Moody, supervises the inmates, who cook for the other inmates. Wooster and Avellar had to pass a test to earn the certification. Wooster's certificate came just in time – he was released Saturday. "It makes them feel like they've come out (of jail) with something positive,'' Moody said.

ISIS Enshrines a Theology of Rape: "The systematic rape of women and girls from the Yazidi religious minority has become deeply enmeshed in the organization and the radical theology of the Islamic State in the year since the group announced it was reviving slavery as an institution. Interviews with 21 women and girls who recently escaped the Islamic State, as well as an examination of the group's official communications, illuminate how the practice has been enshrined in the group's core tenets. The trade in Yazidi women and girls has created a persistent infrastructure, with a network of warehouses where the victims are held, viewing rooms where they are inspected and marketed, and a dedicated fleet of buses used to transport them. A total of 5,270 Yazidis were abducted last year, and at least 3,144 are still being held, according to community leaders. To handle them, the Islamic State has developed a detailed bureaucracy of sex slavery, including sales contracts notarized by the ISIS-run Islamic courts. And the practice has become an established recruiting tool to lure men from deeply conservative Muslim societies, where casual sex is taboo and dating is forbidden. A growing body of internal policy memos and theological discussions has established guidelines for slavery, including a lengthy how-to manual issued by the Islamic State Research and Fatwa Department just last month. Repeatedly, the ISIS leadership has emphasized a narrow and selective reading of the Quran and other religious rulings to not only justify violence, but also to elevate and celebrate each sexual assault as spiritually beneficial, even virtuous." From The Times.
Florida Bills would bar discrimination based on sexual orientation: Two South Florida lawmakers this week renewed an effort to change state laws to prevent discrimination based on sexual orientation and gender identity. Sen. Joseph Abruzzo, D-Boynton Beach, and Rep. Holly Raschein, R-Key Largo, filed similar bills (SB 120 and HB 45) that will be considered during the 2016 legislative session. The proposals would expand laws that bar discrimination based on factors such as race, religion, sex and national origin in areas like public accommodations, jobs and housing. The Abruzzo and Raschein bills would extend the laws to also apply to people based on sexual orientation and gender identity or expression. A coalition known as "Florida Businesses for a Competitive Workforce," which includes major corporations and business groups, has backed the effort. But past attempts to pass such a measure have failed, with bills dying in House and Senate committees. News Service of Florida.
Amid debate over labeling GM foods, most Americans believe they're unsafe: "The debate over the safety of genetically modified foods has put state lawmakers who favor requiring labeling of these products at odds with counterparts in Congress who oppose it. Americans' concerns about GM foods are providing the backdrop: A majority of them believe such foods are generally unsafe to eat. The House last month passed a bill that would nullify any state laws that require labeling, dealing a blow to state lawmakers and advocates who support such a move. A similar bill has yet to be introduced in the Senate. This comes after three states – Vermont, Connecticut and Maine – passed legislation this year making GM food labeling mandatory; dozens of other states are exploring similar bills on the issue. As this issue plays out on Capitol Hill, polls show that a majority of Americans support labeling genetically modified foods, and half check for GM food labels while shopping. More than half (57%) of U.S. adults believe that GM foods are generally unsafe to eat, while 37% say these foods are safe, according to a Pew Research Center survey. Women are more likely than men to view GM foods as unsafe (65% vs. 49%). Opinions also vary by race and ethnicity; blacks and Hispanics are more likely than whites to say that genetically modified foods are generally unsafe to eat." From Pew Research.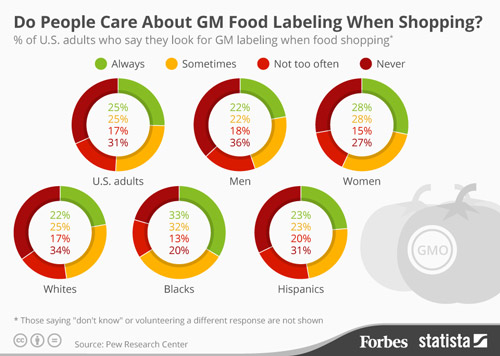 None. From Mass Shooting Tracker. See the full lists for 2015, 2014, 2013.

Palm Coast Construction and Development Progress Reports:
The following is an update of ongoing construction and development projects in Palm Coast, through Aug. 5:
Palm Coast Parkway Six-Laning is 86 percent done: Widening on the north side of the parkway almost complete. Landscape irrigation work continues. Signage installation is complete. Milling and Resurfacing of Roadway has begun. FPL completed installation of light poles and fixtures along the south side of the roadway.
Holland Park, 26 percent done: Continuation of installation of new water main.
Palm Coast City Hall at Town Center, 82 percent done: Installation of drywall on interior walls, mechanical duct work & VAV damper installation, electrical conduit rough-in and fire sprinkler piping are all 98% complete. Painting of interior and exterior walls continues. Floor tile in bathrooms continues. Mechanical system startup occurred. Parking lot curbing completed. Irrigation installation began. See ongoing images of construction here.
Colechester Drive Bridge, 32 percent done: Bridge deck being removed, curbing on all sides has been removed.
County's I-95 Interchange Matanzas Woods Reclaim Water, 25 percent done: Contractor has installed approximately 1,000 ft. of reclaim water main total installed 5,000 ft. to date.
Palm Harbor Parkway Roadway Extension, 6 percent done: Contractor working on submittals and coordinating utility work with FPL & ATT.
Island Walk Shopping Center Phase 1, 90 percent done: Adjustments were made to the 12″ water main behind the Bealls building due to Stormwater conflicts with the 12″ water main. The existing manhole was cored and the first run of gravity main was installed near Starbucks entrance.
Shops at Pine Lakes Convenience Store, 95 percent done: Concrete form for the meter and backflow assemblies are in place.
Old Kings Road Force Main – Master Pump Station, 10 percent done: Clearing crew on site removing trees.

Road and Interstate Construction: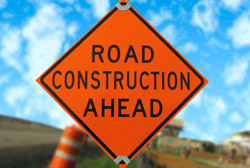 Palm Coast:
Old Kings Road Lane Closures: On Monday and Tuesday, Aug. 17 and 18, motorists and other travelers should expect lane closures on Old Kings Road in the vicinity of the Matanzas Woods Parkway intersection. A single lane will remain open at all times. From Friday, August 21, through Sunday, August 23, motorists and other travelers should expect lane closures on Old Kings Road and Matanzas Woods Parkway in the vicinity of the Matanzas Woods/Old Kings Road intersection. A single lane will remain open at all times.
Complete Road Closure on Old Kings Road: On Wednesday and Thursday, Aug. 19 and 20, motorists and other travelers should expect a complete road closure on Old Kings Road and Matanzas Woods Parkway in the vicinity of the Matanzas Woods intersection. Matanzas Woods Parkway will be closed at Bird of Paradise allowing eastbound traffic to Matanzas High School only. Travelers heading south on Old Kings Road at the U.S. 1 intersection will be notified that Old Kings Road is open to local traffic only. Old Kings Road will be closed at the Forest Grove Drive intersection allowing northbound traffic to Matanzas High School only.
Road Closure Note: The northbound lane of S. Old Kings Road from Town Center Boulevard going north approximately 2.5 miles will have a moving lane closure starting Monday, July 27. The lane closure will be from 7 a.m. to 5 p.m. weekdays and will continue for approximately three weeks. A flagman will direct traffic.
Lane closures to begin July 27 on South Old Kings Road in Palm Coast: The northbound lane of S. Old Kings Road from Town Center Boulevard going north approximately 2.5 miles will have a moving lane closure starting Monday, July 27. The lane closure will be from 7 a.m. to 5 p.m. weekdays and will continue for approximately three weeks. A flagman will direct traffic. This lane closure is needed to allow a City contractor to clear the right-of-way along the roadway in preparation for an upcoming wastewater system project.
Lane closure planned for Palm Coast Parkway July 26 through August 7: Beginning Sunday, July 26, motorists and other travelers should expect a lane closure along Palm Coast Parkway between Florida Park Drive to just west of Cypress Point Parkway. The lane closure will occur in two phases. From 7 p.m. Sunday, July 26 through 7 a.m. Friday, July 31 one eastbound lane will be closed, and one eastbound lane will remain open. From 7 p.m. Sunday, August 2 through 7 a.m. Friday, August 7 one westbound lane will be closed and one westbound lane will remain open. Motorists are encouraged to watch for flaggers and work zone signs. The lane closures are required in order for the contractor to perform milling and paving operations. Weather conditions and other unforeseen circumstances could alter work schedules.
Matanzas Woods Parkway closed: Matanzas Woods Parkway is closed until early August for construction of the Interstate 95 interchange. The portion of Matanzas Woods Parkway that spans I-95 will be reconstructed to accommodate four single-lane ramps for on and off access to the interstate. Other improvements include the widening of the interstate to accommodate new acceleration and deceleration lanes, wet detention ponds adjacent to the roadway, sidewalks, lighting, overhead signs and landscaping. Project details are available and regularly updated at http://www.matanzas95interchange.com. The detour map is available here.
Palm Coast Parkway between Cypress Point Parkway and Florida Park Drive. IMPACTS: Lane shifts and closures will occur and this may cause traffic congestion on this already busy roadway. Most construction work will occur between 9 p.m. and 7 a.m. though weather and unforeseen issues may adjust the schedules. This project will be complete by December 2015.
Flagler County Road 302 is Closed to all but local traffic as repaving began on June 7 and the roadway will be closed to all but local traffic. Others will be required to detour around County Road 302 using State Road 100. The roadway will be closed for 90 days, or until early September.
Palm Coast's Colechester Lane bridge to be closed July 7 through Sept. 4:  A detour will be established taking travelers over the Colorado Drive bridge instead. Signs will be posted directing motorists to the Colorado Drive bridge. The City of Palm Coast strives for safe construction zones. The City asks for the cooperation and patience of residents as this important bridge improvement project is completed. For more information, contact Palm Coast Customer Service at 386-986-2360.
Volusia: I-4 Widening from SR 44 to east of I-95, Monday and Friday, 7:00 a.m. – 5:00 p.m., Eastbound/Westbound shoulder closing. Sunday through Thursday, Eastbound and Westbound lane closures as needed from 8 p.m. to 6 a.m. Thursday, 9:00 p.m. – 5:30 a.m. EB road closure between Canal St./SR 44 and I-95 with detour at US 92 exit ramp.Motorists should be aware of traffic shifts near Canal St./SR 44.
County Road 304 Project Map and Description

Click on the links for more details:
Aug. 17: Flagler County School Board member Janet McDonald hosts a town hall meeting at the Palm Coast Community Center from 6:30 to 8:30 p.m.
Flagler County is now accepting applications for the Fall 2015 Citizens Academy. Classes will be held on Thursday evenings from 5 to 8 p.m. beginning September 10 for nine weeks. For more information, click this link or go to flaglercounty.org/academy.
Nominate Your Veteran of the Year: Flagler County government is taking nominations from Aug. 1 through Sept. 30 for the veteran of the year. Nominations must be mailed in to the county. Click here for details.
Back to School Immunization, required by schools, available at the Flagler County Health Department from August 10 through August 21, Monday through Friday from 8 a.m. to 11 a.m. and 1 p.m. to 3 p.m. on a walk-in basis. For further information, please call: 386-437-7350 ext. 2224.
August 15-16: Softball tournament fund-raiser for the Casey-Dixon family who suffered a house fire in May in the LL-section. Games will begin at 8 a.m. at the Flagler Fairgrounds Softball Field.
Saturday, Aug. 15: Daytona Beach's 3rd Annual Community Unity Festival, from 9 a.m. – 10 p.m. This free event, which will include activities for all ages, will be held at Daisy Stocking Park, 555 Mary McLeod Bethune Blvd. in Daytona Beach.
Sept. 28: Bunnell's State of the Art Water Treatment Facility Grand Opening and Ribbon Cutting at 100 Utility Drive (directly across the street from the Flagler County Government Services Building), from 4 to 6 p.m.
Oct. 6: The Flagler County School Board holds a town hall meeting at the Government Services Building.

Comment of the Day (From the Comment Section):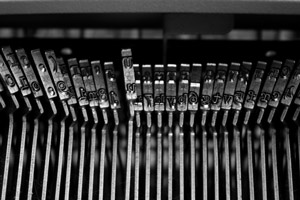 Robert Fathman, in "Sunburned Child at Flagler Camp Exposes a Florida Paradox: Paddling Is OK. Applying Sunscreen Is Not." "Ok, pretty much unanimous agreement here that the school either needs to apply the sunscreen, be sure the kids are capable and apply it to themselves, or don't take them to the beach. The other issue raised by this article is hitting kids with boards, which schools sanitize by calling it something innocuous-sounding like "paddling." For God's sake, what is wrong with the Florida legislature? Ban this outmoded brutality. Teachers in 31 states, in most Florida counties, in all Catholic schools in the U.S., and in every developed country in the world educate kids without hitting them. Florida teachers are equally capable, and it is time to abandon the old practice of beating children in schools. "Corporal punishment," another euphemism, has been condemned by the American Medical and Pediatric Associations, the American Bar Association, the NEA., the American Asssoc. of Elementary School Principals, and many other groups. There is no national association of any kinds that supports its continued use. Please, call or e-mail your state legislator and ask him or her to sponsor a bill to end this hamful practice." Reply to Robert Fathman here.
Cultural Coda: