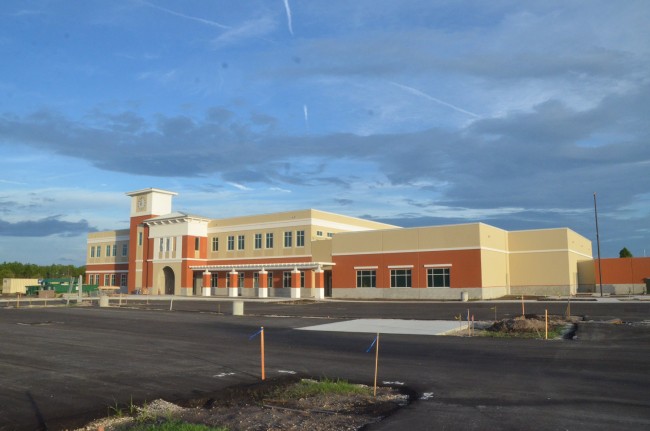 Today: high in low 90s, low in mid-70s. Details here.
Today's fire danger is moderate. Flagler County's Drought Index is at 405.
The weather in Kars, Turkey: high 86, low 52. Details.
Today's document from the National Archives.
The OED's Word of the Day: whit, v..
The Live Community Calendar
Today's jail bookings.
Today's Briefing: Quick Links

Note: all government meetings noticed below are free and open to the public unless otherwise indicated. Many can be heard or seen live through each agency's website.
The Northeast Regional Council holds its monthly public meeting at the Palm Coast Community Center at 10 a.m. The council has initiated a policy of not meeting only in its Jacksonville headquarters, so as to broaden its visibility in the seven counties that are members of its consortium.

The Flagler Beach City Commission meets in special session starting at 2 :05 p.m. to determine whether to appeal the Flagler County Commission's decision to clear Sea Ray Boats's plan to build a 24-acre parking lot. The city commission's options appear limited. On Wednesday, Sea Ray Boats issued an open letter to the city commission, published on FlaglerLive, urging commissioners not to appeal, which suggests a degree of nervousness on Sea Ray's part. Following the discussion on Sea Ray, the city commission will discuss how to approach its search for a new city manager, now that Bruce Campbell has tendered a drop-dead date of September as his departure deadline.
See Also:
Flagler Beach's Alternative Use Committee, tasked with analyzing uses for the golf property at the south end of won, meets at 10 a.m. The city website does not provide a place nor an agenda, though it is a public, open meeting.
Fund-raiser for the Casey-Dixon family who suffered a house fire in May in the LL-section, from 5 p.m. to 9 p.m., Dinner at Sonny's Bar-B-Q in Palm Coast: portion of the proceeds made that night will be donated to the family.
Alex Peramas and Chris Kearnes are live at Center Stage at European Village from 5:30 to 8:30 p.m. Alex (Guitar, Vocals) and Chris (Sax, Vocals) is a familiar face in the St. Augustine music scene. Florida grown and raised, Alex Peramas is an acoustasonic experience of soul, rock and foot tapping rhythm who's mission is to elevate your listening experience with a blend of originals and familiar covers.
Upcoming Saturday: The annual Back to School Jam, 10 a.m. to 2 p.m. at Flagler Palm Coast High School Gymnasium. $5 Backpacks & $5 Uniform Shirts, Technology Expo & Learning Stations, Flagler Family Connection Sessions, After School Programs, free haircuts, and more.
Road Closure Note: The northbound lane of S. Old Kings Road from Town Center Boulevard going north approximately 2.5 miles will have a moving lane closure starting Monday, July 27. The lane closure will be from 7 a.m. to 5 p.m. weekdays and will continue for approximately three weeks. A flagman will direct traffic.

Flagler's Congressional District Would Lose Putnam and Most of St. Johns But Pick Up Volusia: The proposal would bring vast changes to the 6th Congressional District, which includes all of Flagler. Nothing would change in Flagler proper: it would be the only county that would be unscathed by the redrawn district. But the district, which currently includes all of St. Johns and all of Putnam Counties, along with a sliver of Volusia, would lose all of Putnam and most of St. Johns while picking up all of Volusia. The change suggests that the district would tilt left somewhat, compared to its current makeup, which could favor Democrats: in 2008, Flagler and Volusia were among the counties that voted Obama, but only Volusia did so–between the two–in 2012. St. Johns and Putnam were heavily Republican counties in both elections.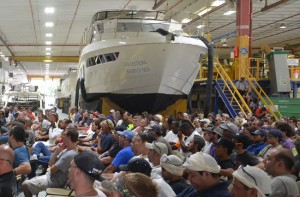 Sea Ray Issues Open Letter to Flagler Beach Ahead of Thursday's Special Meeting: "To these two points — maintaining our competitiveness in the market, and especially the safety of our employees," Sea Ray wrote, "no one should underestimate Sea Ray's resolve and willingness to deploy resources to uphold both. We hold dearly to those goals and have demonstrated our commitment through the years to achieve them. And while we don't question the commission's motives in this matter, as a long-standing member of the Flagler County community — having been operating at Palm Coast for more than 30 years — we are also left to ponder if filing an appeal is a wise and prudent move on the part of the Flagler Beach City Commission."
Case Dismissed: No Penalty Against Brian Szmitko, Responsible for Death of Elisa Homen in Whiteview Wreck: "The Uniform Traffic Citation is defective in nature," Szmitko's attorney, Dan Leising, said as he made a motion to have the citation dismissed outright this morning before County Court Judge Melissa Moore-Stens. The citation, the attorney said, merely states that Szmitko was accused of careless driving without "sufficient facts and circumstance" to support the accusation. The judge had no choice but to drop the charge.
Driver at Origin of 2 Wrecks That Killed 6 People is Fined $1,000 and Loses License: Roy White appeared in court before County Judge Melissa More-Stens Wednesday morning. He was found guilty of failing to drive within his lane. He was visibly and audibly dejected immediately after the judge's decision, shaking his head and calling the decision "bullshit" as he walked out of the courtroom.
Trauma Alert and 1 Child Among 6 Hospitalized After 2-Car Wreck on A1A Near Bing's Landing: According to the preliminary investigation, the FHP trooper said, the Nissan was heading north on A1A. The Nissan came up on another driver going north who had slowed or stopped to run into Captain's BBQ at Bings Landing. The male driver of the Nissan swerved left to avoid the car that had slowed or stopped. It avoided that car, but instead caused the Toyota to slam into the Nissan's passenger-side door.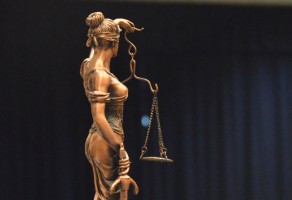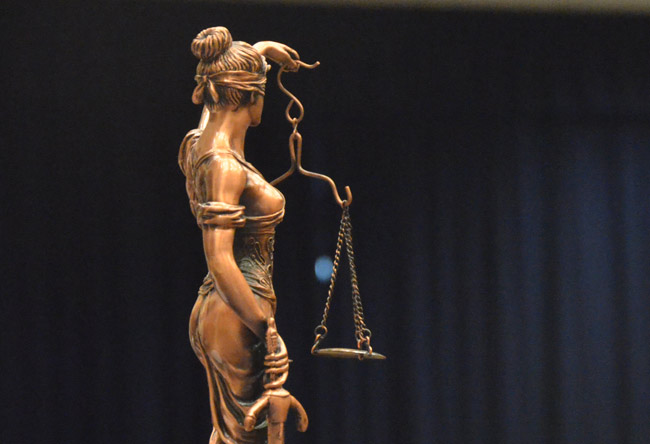 Circuit Judges Michael Orfinger hears injunctions at 8:30 a.m. in Courtroom 101. Circuit Judge J. David Walsh is in drug court at 9:30 a.m. in Courtroom 401, hearing three dozen cases. He hears probation violations and possible pleas at 1:30 p.m., including in the case of Thomas Bradshaw, accused in 2011 of using a computer to lure a child. He was found guilty in 2012, placed on probation, and has since violated his probation.
The Florida Supreme Court issues opinions at 11 a.m.

Note: Most proceedings below can be followed live on the Florida Channel.

The Florida A&M University Board of Trustees evaluates university President Elmira Mangum. (8 a.m., Florida A&M University, Grand Ballroom, Tallahassee.)
U.S. Rep. Jeff Miller, R-Fla., and Attorney General Pam Bondi are expected to be among the speakers during the Florida Chamber Foundation's "Military, Defense and Veterans Opportunities Summit." Others expected to take part include state House Majority Leader Dana Young, R-Tampa; House Veteran & Military Affairs Chairman Jimmie Smith, R-Inverness; and House Transportation & Economic Development Appropriations Chairman Clay Ingram, R-Pensacola. (9 a.m., Hyatt Regency Orlando International Airport, 9300 Jeff Fuqua Blvd., Orlando.)
State Chief Financial Officer Jeff Atwater speaks at a Daytona Regional Chamber of Commerce luncheon. (11:30 a.m., Plaza Resort & Spa, 600 North Atlantic Ave., Daytona Beach.)
County and school finances: The Revenue Estimating Conference takes up issues related to what are known as "fiscally constrained counties" and the Public Education Capital Outlay, or PECO, program. (1:30 p.m.)

Jon Stewart signs off after 16 years as host of The Daily Show, at 11 p.m. on Comedy Central.
Japan and the world mark the 70th anniversary of the U.S. dropping of the Atomic bomb on Hiroshima, one of history's greatest, never-prosecuted war crimes, which claimed 100,000 lives. It was followed by another, three days later, at Nagasaki.
The first Republican debate: Nine candidates, including Donald Trump, take the stage for the first in a long series of Republican presidential debates. (8:50 p.m., Fox News.)

Ag Museum Celebrates Back to School with Family Hayride : The Florida Agricultural Museum will host a Back to School Hayride on Friday, August 14, 5 p.m. to 8 p.m. This family event will include a 30-minute ride around the museum's grounds including a visit to the 1890's homestead and general store. Admission is $5 per person and free for museum members. Hamburgers and hotdogs will be available for purchase. "This is a great way to spend the evening with the family to celebrate the beginning of the new school year," said museum Executive Director Andrew Morrow. The Florida Agricultural Museum is located at 7900 Old Kings Road North, Palm Coast, FL 32137. Closed-toed walking shoes are recommended. For information about the event or the call 386-446-7630 or email:[email protected].
Florida Restaurant & Lodging Association Endorses Floridians for Solar Choice Ballot Initiative: The Florida Restaurant & Lodging Association (FRLA) – Florida's premier non-profit hospitality industry trade association promoting Florida's $82 billion hospitality industry – has endorsed the Floridians for Solar Choice ballot initiative. Association representatives note that solar energy provides tremendous opportunities for business owners to control costs by hedging against rising electricity prices. "We strongly support the Floridians for Solar Choice ballot initiative because it will allow our members – whose 1.1 million employees are the backbone of Florida's tourism industry – to lock in long-term savings on electricity bills without having to assume the risks of owning and maintaining a solar power system," said Richard Turner, General Counsel & Vice-President of Governmental Relations. "It would also allow restaurant and lodging owners to enjoy solar power without the upfront capital costs needed to purchase a system outright." Florida Restaurant & Lodging Association (FRLA) joins nearly 50 other businesses, industry associations, conservative groups, faith communities, clean energy advocates, and environmental organizations that have officially endorsed the campaign as part of this diverse coalition. The ballot proposal is designed to expand solar choice by removing barriers that limit solar ownership models. Florida is one of only four states where current law expressly denies citizens and businesses the freedom to buy solar power electricity directly from someone other than a monopoly electric utility or government-owned electric utility. Floridians for Solar Choice supports the freedom to develop solar power in the Sunshine State and is bringing people together to take solar power choice to the ballot. Learn more at www.flsolarchoice.org
City of Palm Coast's performance measurement system recognized by ICMA: The International City/County Management Association (ICMA) has recognized the City of Palm Coast's performance management efforts with a Certificate of Distinction from the ICMA Center for Performance Analytics. This is the second year in a row the City has received the award. The City developed its new performance measurement and reporting system in 2012 to align City services and programs with the City Council's Strategic Action Plan. The performance measures – used by all City departments – are tied to the City Council's six goals, which are: expansion, economic, finance, environmental, quality of life, and workforce talent. Progress (or lack thereof) is reported quarterly, and those reports are the basis for the City's Annual Progress Report. "The certificate program recognizes the principles of performance management," said Randall H. Reid, ICMA Director of Performance Initiatives.  "Jurisdictions meeting the qualifications have demonstrated leadership in continuous improvement and community engagement, and they serve as examples for other governments to follow." ICMA assesses a local government's performance management program and encourages analysis of results by comparing to peers and gauging performance over time. Performance management aids in cost reduction, program prioritization, and quality improvement. It also encourages accountability and transparency. Certificates are awarded at the levels of Achievement, Distinction, and Excellence.  Palm Coast is among 10 jurisdictions receiving the Certificate of Distinction, and one of 48 recognized overall. Only six Florida cities received an ICMA certificate this year. The City of Palm Coast and other recipients will be honored at ICMA's annual conference in September. Criteria for the Certificate of Distinction include:
Reporting of performance data to the public through budgets, newsletters, and/or information provided to elected officials
Data verification efforts to ensure reliability
Staff training
Use of performance data in strategic planning and operational decision-making
Sharing of performance measurement knowledge with other local governments through presentations, site visits, and other networking.
Palm Coast's performance management system allows City departments to measure results and make any needed adjustments to the results over the course of the year. The program was developed by a group of employees, through a team approach, and is used in coordination with the year-round budgeting process. Performance measures are updated annually. "Our Strategic Action Plan process and performance management system have proven very successful in charting a course for continual improvement and for monitoring how we're doing to make sure Palm Coast remains a great place to live, work and play," said Palm Coast City Manager Jim Landon. "We developed the process in-house and use it to guide City projects and initiatives identified by the Mayor and City Council during annual planning and budgeting." "There are thousands of local governments, and this award from ICMA truly places us in the top tier of cities, so we are very honored," Landon said. "It's a real testament of the talent and dedication of our Council and employees." The City of Palm Coast's quarterly reports and Measuring Results document can be viewed in the Strategic Action Plan section of the City website athttp://www.palmcoastgov.com/government/finance/documents.

Did the U.S. Have to Drop Atomic Bombs on Hiroshima and Nagasaki? "President Harry S. Truman defended his decision to drop atomic bombs on Hiroshima and Nagasaki as the only way to avoid a full-scale invasion of Japan. That, arguably, would have cost more lives, American and Japanese, than the approximately 200,000 who died in the two atomic attacks. Critics have contended that the Japanese were sending signals that they were prepared to surrender, but that these were either missed or ignored, and that the United States wanted to demonstrate to the world — and particularly to the Soviet Union — the awesome power it had at its disposal." The New York Times asks how its readers view the decision 70 years after the attacks on Hiroshima and Nagasaki. Submit your arguments, and the paper will publish some of them before the anniversary of the Nagasaki bombing on Sunday.
Texas ID Law Called Breach of Voting Rights Act: "A federal appeals panel ruled Wednesday that a strict voter identification law in Texas discriminated against blacks and Hispanics and violated the Voting Rights Act of 1965 — a decision that election experts called an important step toward defining the reach of the landmark law. The case is one of a few across the country that are being closely watched in legal circles after a 2013 Supreme Court decision that blocked the voting act's most potent enforcement tool, federal oversight of election laws in numerous states, including Texas, with histories of racial discrimination. While the federal act still bans laws that suppress minority voting, it has been uncertain exactly what kinds of measures cross the legal line since that Supreme Court ruling. The Texas ID law is one of the strictest of its kind in the country. It requires voters to bring a government-issued photo ID to the polls. Accepted forms of identification include a driver's license, a United States passport, a concealed-handgun license and an election identification certificate issued by the State Department of Public Safety." From The Times.
Florida's 'Base' congressional map would likely favor Democrats in 2016: "A new "base" congressional map unveiled Wednesday by the Legislature leading up to next week's special session would likely favor Democrats headed into 2016, and almost certainly spell defeat for a handful of incumbents. […] During special session, lawmakers can amend the base map, but must take specific steps to do so. For instance, for any amendments offered, the sponsors must specifically state who helped them draw the map.
Unlike legislative maps, Gov. Rick Scott must sign off on the final congressional plan. He side-stepped reporters' questions about whether he would play an active role in the process or simply approve lawmakers' final product. […] Politically, the map will likely give a boost to Democrats heading into 2016, a presidential election year, when Democrats traditionally vote in larger numbers. The base map, as it's currently drawn, drops from 15 to 13 the number of districts that went for Republican presidential candidate Mitt Romney in 2012." From Politico.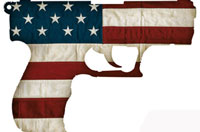 St. Louis. Total Killed: 1. Total wounded: 4. "The shooting happened on Semple Avenue in the Wells-Goodfellow neighborhood just after 11 o'clock. Police say 21-year-old Dominique Young was killed, and two women and two other men were also hurt. The victims told officers they were standing near the front porch of a home when a four-door sedan drove by and an unknown occupant opened fire."
From Mass Shooting Tracker. See the full lists for 2015, 2014, 2013.

Palm Coast Construction and Development Progress Reports:
The following is an update of ongoing construction and development projects in Palm Coast, through July 31:
Palm Coast Parkway Six-Laning is 85 percent done: Widening on the north side of the parkway almost complete. Landscape irrigation work continues. Signage installation is complete. Milling and Resurfacing of Roadway has begun. FPL completed installation of light poles and fixtures along the south side of the roadway.
Holland Park, 25 percent done: Installation of new underground sanitary piping and structures. Continuation of installation of new water main.
Palm Coast City Hall at Town Center, 80 percent done: Installation of drywall on interior walls, mechanical duct work
& VAV damper installation, electrical conduit rough-in and fire sprinkler piping are all 98% complete. Painting of interior and exterior walls continues. Floor tile in bathrooms continues. FP&L set meter. Mechanical system being prepped for startup next week. Exterior trellis and clock installed. 2 of the 4 glass entry door systems have been installed. See ongoing images of construction here.
Colechester Drive Bridge, 30 percent done: Bridge deck is being removed.
County's I-95 Interchange Matanzas Woods Reclaim Water, 25 percent done: Contractor has installed approximately 1,000 ft. of reclaim water main total installed 5,000 ft. to date.
Palm Harbor Parkway Roadway Extension, 6 percent done: Contractor working on submittals and coordinating utility work with FPL & ATT.
Island Walk Shopping Center Phase 1, 90 percent done: An 8″ insert a valve was installed on the water main behind the north west corner of the old Bealls store to isolated water main and adjust where storm water conflicts with the 8″ water main location.
Shops at Pine Lakes Convenience Store, 90 percent done: The Pump Station panel has been set and is ready for startup testing.
Walmart Addition, project completed.
Old Kings Road Utilities Work, 85 percent done: Pressure testing of new water main has passed.
Old Kings Road Force Main – Master Pump Station, 4 percent done: Contractor clearing crew removing trees from site.

Road and Interstate Construction: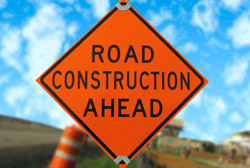 Palm Coast:
Lane closures to begin July 27 on South Old Kings Road in Palm Coast: The northbound lane of S. Old Kings Road from Town Center Boulevard going north approximately 2.5 miles will have a moving lane closure starting Monday, July 27. The lane closure will be from 7 a.m. to 5 p.m. weekdays and will continue for approximately three weeks. A flagman will direct traffic. This lane closure is needed to allow a City contractor to clear the right-of-way along the roadway in preparation for an upcoming wastewater system project.
Lane closure planned for Palm Coast Parkway July 26 through August 7: Beginning Sunday, July 26, motorists and other travelers should expect a lane closure along Palm Coast Parkway between Florida Park Drive to just west of Cypress Point Parkway. The lane closure will occur in two phases. From 7 p.m. Sunday, July 26 through 7 a.m. Friday, July 31 one eastbound lane will be closed, and one eastbound lane will remain open. From 7 p.m. Sunday, August 2 through 7 a.m. Friday, August 7 one westbound lane will be closed and one westbound lane will remain open. Motorists are encouraged to watch for flaggers and work zone signs. The lane closures are required in order for the contractor to perform milling and paving operations. Weather conditions and other unforeseen circumstances could alter work schedules.
Matanzas Woods Parkway closed: Matanzas Woods Parkway is closed until early August for construction of the Interstate 95 interchange. The portion of Matanzas Woods Parkway that spans I-95 will be reconstructed to accommodate four single-lane ramps for on and off access to the interstate. Other improvements include the widening of the interstate to accommodate new acceleration and deceleration lanes, wet detention ponds adjacent to the roadway, sidewalks, lighting, overhead signs and landscaping. Project details are available and regularly updated at http://www.matanzas95interchange.com. The detour map is available here.
Palm Coast Parkway between Cypress Point Parkway and Florida Park Drive. IMPACTS: Lane shifts and closures will occur and this may cause traffic congestion on this already busy roadway. Most construction work will occur between 9 p.m. and 7 a.m. though weather and unforeseen issues may adjust the schedules. This project will be complete by December 2015.
Flagler County Road 302 is Closed to all but local traffic as repaving began on June 7 and the roadway will be closed to all but local traffic. Others will be required to detour around County Road 302 using State Road 100. The roadway will be closed for 90 days, or until early September.
Palm Coast's Colechester Lane bridge to be closed July 7 through Sept. 4:  A detour will be established taking travelers over the Colorado Drive bridge instead. Signs will be posted directing motorists to the Colorado Drive bridge. The City of Palm Coast strives for safe construction zones. The City asks for the cooperation and patience of residents as this important bridge improvement project is completed. For more information, contact Palm Coast Customer Service at 386-986-2360.
Volusia: I-4 Widening from SR 44 to east of I-95, Monday and Friday, 7:00 a.m. – 5:00 p.m., Eastbound/Westbound shoulder closing. Sunday through Thursday, Eastbound and Westbound lane closures as needed from 8 p.m. to 6 a.m. Thursday, 9:00 p.m. – 5:30 a.m. EB road closure between Canal St./SR 44 and I-95 with detour at US 92 exit ramp.Motorists should be aware of traffic shifts near Canal St./SR 44.
County Road 304 Project Map and Description

Click on the links for more details:
Flagler County is now accepting applications for the Fall 2015 Citizens Academy. Classes will be held on Thursday evenings from 5 to 8 p.m. beginning September 10 for nine weeks. For more information, click this link or go to flaglercounty.org/academy.
Nominate Your Veteran of the Year: Flagler County government is taking nominations from Aug. 1 through Sept. 30 for the veteran of the year. Nominations must be mailed in to the county. Click here for details.
Back to School Immunization, required by schools, available at the Flagler County Health Department from August 10 through August 21, Monday through Friday from 8 a.m. to 11 a.m. and 1 p.m. to 3 p.m. on a walk-in basis. For further information, please call: 386-437-7350 ext. 2224.
All Summer: Free Breakfast and Lunch for All Flagler County Children Through Seamless Summer Freeding
All Summer: Flagler Sheriff's Police Athletic League (P.A.L.) Offers Free Summer Activities for Youth .
August 15-16: Softball tournament fund-raiser for the Casey-Dixon family who suffered a house fire in May in the LL-section. Games will begin at 8 a.m. at the Flagler Fairgrounds Softball Field.
Saturday, Aug. 15: Daytona Beach's 3rd Annual Community Unity Festival, from 9 a.m. – 10 p.m. This free event, which will include activities for all ages, will be held at Daisy Stocking Park, 555 Mary McLeod Bethune Blvd. in Daytona Beach.

Comment of the Day (From the Comment Section):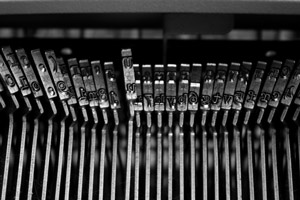 Tulip, in "Clowns on the Campaign Trail and the Revolt Against Professional Politicians": "Not afraid to speak his mind, doesn't back down, pays for his own campaign, owes nothing to super pacs, lobbyists, government people, other politicians and people looking for favors. Sounds good to me. All the other candidates just speak the same ol rhetoric and spin their wheels. Trump says it like it is. The United States has lost it's greatness and succumbs to China and overseas, our homeland is in terrible danger from Isis and AlQueda and the rogue terrorists over here, etc. You sure don't hear that kind of honesty from the other candidates trying to get elected. Let's see what happens if Joe Biden chooses to run. I want to see Hillary gone and he might be able to do it. People like what Trump has to say but a lot of them are hesitant to vote for him, at least so they say. This country is in bad shape now , so maybe Trump is worth a shot." Reply to Tulip here.

Cultural Coda:
Iggy Pop Reads Edgar Allen Poe's "The Tell-Tale Heart"