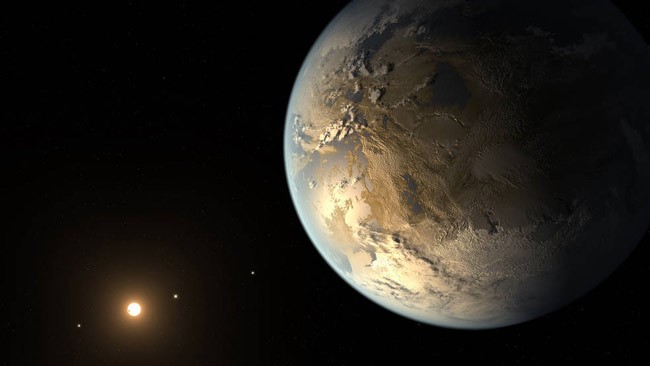 Today: thunderstorms, high of mid to upper 80s, low in low 70s Details here.
Today's fire danger is moderate. Flagler County's Drought Index is at 380 (-14).
The weather in Sur, Oman: high 107, low 86. Details.
Today's document from the National Archives.
The OED's Word of the Day: ubi sunt, n. and adj..
The Live Community Calendar
Today's jail bookings.
Today's Briefing: Quick Links

Note: all government meetings noticed below are free and open to the public unless otherwise indicated. Many can be heard or seen live through each agency's website.

The Flagler County Commission holds another in a series of budget workshop, this one focused on the budgets of the constitutional officers–the sheriff, the clerk of court, the tax collector, the supervisor of elections and the property appraiser–plus the county airport and the county's utility fund. The airport discussion will likely include some talk about the departure in late August of long-time Airport Roy Sieger, who's going to work for the Hillsborough County Airport Authority. Several constitutional officers have submitted budgets somewhat larger than the county administrator was looking for, especially the sheriff. Negotiations have been ongoing, but Monday's meeting will be the first time that commissioners discuss the budgets publicly. Immediately following the workshop, the commission will hold a meeting to set its maximum proposed property tax rate for next year. The administration is proposing a tax rate slightly lower than the one in effect this year: it is currently $7.9750 per $1,000 in taxable value, not including debt servicing and the levy for environmentally sensitive lands. The proposal is to set the rate at $7.5810 per $1,000 in taxable value. Even though it's a decrease in the rate, it amounts to a tax increase of 6.6 percent, because the new rate will still generate that much more revenue than was generated this year. Under Florida law, that amounts to a tax increase. The county is proposing generating $3.3 million more in revenue next year than it did this year, for a total revenue of $55.6 million (or $59.3 million when all funds are included.)

The Bunnell City Commission meets at 7 p.m. at City Hall, 201 W. Moody Boulevard/S. Forsyth Street. Like the County Commission and the Flagler Beach City Commission last week, the Bunnell City Commission this evening sets its maximum proposed property tax rate for next year. Bunnell's proposal equates to a 7.49 percent tax increase. Bunnell Firefighter Lieutenant Richard Kocik gets a commendation from the National Society of the Sons of American Revolution. The meeting agenda and background materials are here.
The Flagler County Technical Review Committee meets at 9 a.m. in the first-floor conference room of the Government Services Building. Just one item on the agenda, the review of a preliminary plat in a 243-acre site at a planned unit development district at Seaside Landings.
Road Closure Note: The northbound lane of S. Old Kings Road from Town Center Boulevard going north approximately 2.5 miles will have a moving lane closure starting Monday, July 27. The lane closure will be from 7 a.m. to 5 p.m. weekdays and will continue for approximately three weeks. A flagman will direct traffic.
Tuesday: Visit historic and interesting Flagler County sites with Bill Ryan as your guide on Tuesday, July 28. The bus leaves at 10 a.m. from the Holden House, 204 East Moody Boulevard, Bunnell, and returns at 2:30 p.m. The cost is $15 per person which does not include lunch at Bull Creek Fish Camp. To make reservations or for information call 386-439-5003.

Old Battle Brews As Land Owner Snags Flagler Beach Offer to Make Old Golf Course Whole: The property owners of a small parcel inside the larger, 34-acre grounds of what used to be Ocean Palm Golf Club turned down the city's request to buy the land. The city wants the parcel to make the larger grounds whole, and lease them to a company to reopen the site as a golf course and driving range.
Cell service along Palm Coast Parkway may get clearer: News 13 reports on Palm Coast's approval of changing land use regulations along Palm Coast Parkway to make it easier to erect cell phone towers.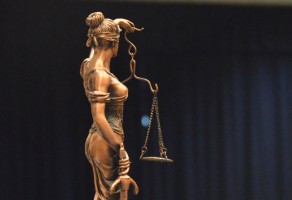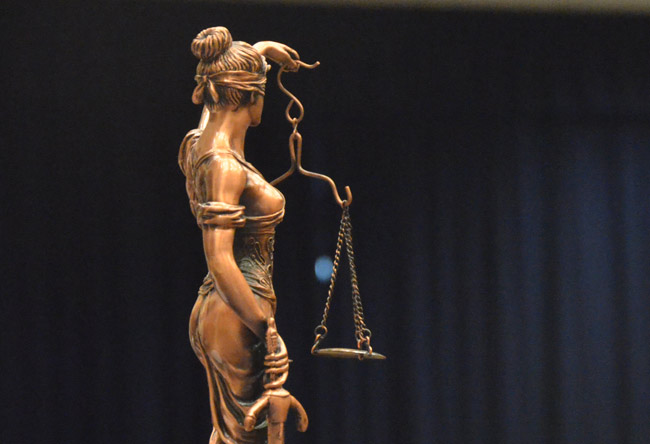 Last week the judges scaled back their court schedule most days. Monday, they get punished for it as they face one of the longest court dockets in months. It starts with Circuit Judge J. David Walsh and felony arraignments at 8:30 a.m. in Courtroom 401, including the case of Waldemar Rivera, a 36-year-old resident of Palm Coast's Rippling Brook Drive, who faces a charge of raping a 13-year-old girl, a first-degree felony. Walsh also hears bond cases, probation violations, and motions to terminate probation. County Judge Melissa Moore Stens and Circuit Judge Michael Orfinger are in various hearings and non-jury trials. Judge Charles Cino hears traffic cases in Courtroom 101 starting at 1:30 p.m.
A foreclosure sale is scheduled for 11 a.m. in the civil department lobby of the courthouse.

Note: Most proceedings below can be followed live on the Florida Channel.

The Revenue Estimating Conference will discuss the lottery at 9 a.m. and highway-safety revenues at 1:30 p.m.
Redistricting: Leon County Circuit Judge Terry Lewis will hold a case-management conference to discuss issues such as scheduling in a case about redrawing congressional districts. Lawmakers will hold a special session starting Aug. 10 to redraw the districts, and the map then will have to go to Lewis for review and arguments. (2 p.m., Leon County Courthouse, 301 South Monroe St., Tallahassee.)
President Obama is in Ethiopia.
The Boy Scouts of America organization is expected to end its ban on gay leaders today.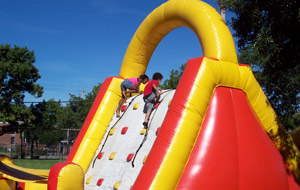 Daytona Beach's 3rd Annual Community Unity Festival is scheduled for Saturday, August 15, from 9 a.m. – 10 p.m. This free event, which will include activities for all ages, will be held at Daisy Stocking Park, 555 Mary McLeod Bethune Blvd. in Daytona Beach. Hosted by the City of Daytona Beach, the Community Unity Festival is designed to give residents a family-friendly venue and age-appropriate activities to celebrate summer's end in the heart of Daytona Beach. There are three distinct times where age specific activities are planned:
• Mayor's Backpack Giveaway from 9 a.m. – noon (or until supplies last).
This event is for Daytona Beach residents' children ages 5-18. There will be a $.25 meal for youth attendees.
• C/Style Entertainment is sponsoring "Youth on the Move" that will take place from 10 a.m. – 12 noon. C/Style Entertainment will be conducting exercise programs, games, entertainment and a DJ will be present for ages 4-12.
• Adults 21 years of age and older are welcome from 6-10 p.m. for live
music by local favorites L.A. "Bopeep" Robinson AND Streetlife and Daniel "Saxman" Fuqua hosted by comedian Tight Mike.
"This event helps to build bridges between communities and brings people together through their passion for art and a desire to make positive changes in their schools and communities," said Cultural Services Administrator Helen Riger.
This event is sponsored by City of Daytona Beach, PepsiCo, VITAS, Bethune- Cookman University, Islamic Center of Daytona Beach, Bright House Networks, Brown & Brown Insurance, Muslim Women Association and AFSCME.

New hunt for oil in Florida raises environmental concerns: A Miami company, Kanter Real Estate LLC, has submitted a permit application to drill an exploratory oil well on the eastern edge of the Everglades. Meanwhile, federal approval is pending for a seismic survey meant to locate new areas for drilling in the Big Cypress National Preserve, a freshwater swamp whose health is vital to the neighboring Everglades and to native wildlife, including the endangered Florida panther. The state recently issued a wetlands activity permit to Fort Worth, Texas-based Burnett Oil Co. Inc. for the survey that would cover 110 square miles within the preserve. Florida and the National Park Service are requiring a number of steps to ensure minimal harm to wildlife and the environment, but the proposal worries critics who have complained that lax oversight of previous drilling operations left ecologically sensitive areas vulnerable to contamination." From the Tampa Tribune.
NASA's Kepler Discovers First Earth-Size Planet In The 'Habitable Zone' of Another Star Using NASA's Kepler Space Telescope, astronomers have discovered the first Earth-size planet orbiting a star in the "habitable zone" — the range of distance from a star where liquid water might pool on the surface of an orbiting planet. The discovery of Kepler-186f confirms that planets the size of Earth exist in the habitable zone of stars other than our sun. While planets have previously been found in the habitable zone, they are all at least 40 percent larger in size than Earth and understanding their makeup is challenging. Kepler-186f is more reminiscent of Earth. "The discovery of Kepler-186f is a significant step toward finding worlds like our planet Earth," said Paul Hertz, NASA's Astrophysics Division director at the agency's headquarters in Washington. "Future NASA missions, like the Transiting Exoplanet Survey Satellite and the James Webb Space Telescope, will discover the nearest rocky exoplanets and determine their composition and atmospheric conditions, continuing humankind's quest to find truly Earth-like worlds." Although the size of Kepler-186f is known, its mass and composition are not. Previous research, however, suggests that a planet the size of Kepler-186f is likely to be rocky. […] Kepler-186f resides in the Kepler-186 system, about 500 light-years from Earth in the constellation Cygnus. The system is also home to four companion planets, which orbit a star half the size and mass of our sun. The star is classified as an M dwarf, or red dwarf, a class of stars that makes up 70 percent of the stars in the Milky Way galaxy. "M dwarfs are the most numerous stars," said Quintana. "The first signs of other life in the galaxy may well come from planets orbiting an M dwarf." Kepler-186f orbits its star once every 130-days and receives one-third the energy from its star that Earth gets from the sun, placing it nearer the outer edge of the habitable zone. On the surface of Kepler-186f, the brightness of its star at high noon is only as bright as our sun appears to us about an hour before sunset. From NASA. Watch:
Is There Such a Thing as 'Ethical Cheating'?: "When the news broke last week that hackers had breached Ashley Madison, the dating website that helps married people find out-of-wedlock romance, the Internet responded with a lot of snark and not much sympathy. […] But married daters looking for someone to defend their honor have at last found a spokesman: Brandon Wade, 45, the founder of the new website OpenMinded.com, which caters to individuals and couples looking for others with whom to engage in what Mr. Wade calls "ethical cheating." This involves telling a spouse that you are going to be unfaithful, or including the spouse in new, outside-the-marriage relationships, he said. […] Mr. Wade said he was raised in Singapore with what he deemed a "Tiger Mom type of upbringing." He studied electrical engineering at the Massachusetts Institute of Technology and then, he said, earned an M.B.A. at the Sloan School of Management at M.I.T. in 1995. He worked at Booz Allen and General Electric, he added. But corporate life wasn't a good match for him." From The Times.

Palm Coast Construction and Development Progress Reports:
The following is an update of ongoing construction and development projects in Palm Coast, through July 24:
Palm Coast Parkway Six-Laning is 84 percent done: Widening on the north side of the parkway 90% complete; remaining sections of the 1st lift of asphalt paving completed this week. Landscape irrigation work continues. Signage installation is complete. Milling and Resurfacing of Roadway to begin Sunday Night. All new water mains have passed bacteriological testing and application for acceptance has been sent to Florida Department of Environmental Protection.
Royal Palms Parkway Improvements: 100 percent done. Punch list items concluded.
Holland Park, 24 percent done: Installation of new underground sanitary, stormwater piping
and structures continues.
Palm Coast City Hall at Town Center, 76 percent done: Installation of drywall on interior walls, mechanical duct work & VAV damper installation, electrical conduit rough-in and fire sprinkler piping are all 98% complete. Painting of interior and exterior walls continues. Floor tile in bathrooms continues. Early Power Inspection complete and approved, anticipating FPL to set meter this week. See ongoing images of construction here.
Colechester Drive Bridge, 25 percent done: Contractor and City staff met and discussed the directional drill plan. The directional HDPE pipe was fused and drilling has started. Demolition on the east side seawall and sidewalk continues. preparations are underway to move a utility water main.
County's I-95 Interchange Matanzas Woods Reclaim Water, 25 percent done: Contractor has installed approximately 1,000 ft. of reclaim water main total installed 5,000 ft. to date.
Palm Harbor Parkway Roadway Extension, 6 percent done: Contractor working on submittals and coordinating utility work with FPL & ATT.
Island Walk Shopping Center Phase 1, 90 percent done: An 8″ insert a valve was installed on the water main behind the north west corner of the old Bealls store to isolated water main and adjust where storm water conflicts with the 8″ water main location.
Shops at Pine Lakes Convenience Store, 90 percent done: The Pump Station panel has been set and is ready for startup testing.
Walmart Addition, 30 percent done: A new Grease Interceptor has been installed replacing the old one outside the new building addition.
Old Kings Road Utilities Work, 85 percent done: Pressure testing of new water main has passed.

Road and Interstate Construction: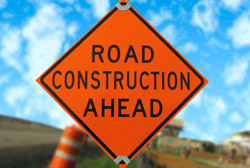 Palm Coast:
Lane closures to begin July 27 on South Old Kings Road in Palm Coast: The northbound lane of S. Old Kings Road from Town Center Boulevard going north approximately 2.5 miles will have a moving lane closure starting Monday, July 27. The lane closure will be from 7 a.m. to 5 p.m. weekdays and will continue for approximately three weeks. A flagman will direct traffic. This lane closure is needed to allow a City contractor to clear the right-of-way along the roadway in preparation for an upcoming wastewater system project.
Lane closure for Palm Coast Parkway beginning July 22: Beginning at 8 p.m. Wednesday, July 22, and running through 7 a.m. Friday, July 24, motorists and other travelers should expect a lane closure along eastbound Palm Coast Parkway beginning at Old Kings Road to the CVS Pharmacy. One eastbound lane will remain open. The lane closure is required in order for the contractor to install a mainline water pipe across Palm Coast Parkway.
Lane closure planned for Palm Coast Parkway July 26 through August 7: Beginning Sunday, July 26, motorists and other travelers should expect a lane closure along Palm Coast Parkway between Florida Park Drive to just west of Cypress Point Parkway. The lane closure will occur in two phases. From 7 p.m. Sunday, July 26 through 7 a.m. Friday, July 31 one eastbound lane will be closed, and one eastbound lane will remain open. From 7 p.m. Sunday, August 2 through 7 a.m. Friday, August 7 one westbound lane will be closed and one westbound lane will remain open. Motorists are encouraged to watch for flaggers and work zone signs. The lane closures are required in order for the contractor to perform milling and paving operations. Weather conditions and other unforeseen circumstances could alter work schedules.
Matanzas Woods Parkway closed: Matanzas Woods Parkway is closed until early August for construction of the Interstate 95 interchange. The portion of Matanzas Woods Parkway that spans I-95 will be reconstructed to accommodate four single-lane ramps for on and off access to the interstate. Other improvements include the widening of the interstate to accommodate new acceleration and deceleration lanes, wet detention ponds adjacent to the roadway, sidewalks, lighting, overhead signs and landscaping. Project details are available and regularly updated at http://www.matanzas95interchange.com. The detour map is available here.
Palm Coast Parkway between Cypress Point Parkway and Florida Park Drive. IMPACTS: Lane shifts and closures will occur and this may cause traffic congestion on this already busy roadway. Most construction work will occur between 9 p.m. and 7 a.m. though weather and unforeseen issues may adjust the schedules. This project will be complete by December 2015.
Flagler County Road 302 is Closed to all but local traffic as repaving began on June 7 and the roadway will be closed to all but local traffic. Others will be required to detour around County Road 302 using State Road 100. The roadway will be closed for 90 days, or until early September.
Palm Coast's Colechester Lane bridge to be closed July 7 through Sept. 4:  A detour will be established taking travelers over the Colorado Drive bridge instead. Signs will be posted directing motorists to the Colorado Drive bridge. The City of Palm Coast strives for safe construction zones. The City asks for the cooperation and patience of residents as this important bridge improvement project is completed. For more information, contact Palm Coast Customer Service at 386-986-2360.
Volusia: I-4 Widening from SR 44 to east of I-95, Monday and Friday, 7:00 a.m. – 5:00 p.m., Eastbound/Westbound shoulder closing. Sunday through Thursday, Eastbound and Westbound lane closures as needed from 8 p.m. to 6 a.m. Thursday, 9:00 p.m. – 5:30 a.m. EB road closure between Canal St./SR 44 and I-95 with detour at US 92 exit ramp.Motorists should be aware of traffic shifts near Canal St./SR 44.
County Road 304 Project Map and Description

Click on the links for more details:
Back to School Immunization, required by schools, available at the Flagler County Health Department from August 10 through August 21, Monday through Friday from 8 a.m. to 11 a.m. and 1 p.m. to 3 p.m. on a walk-in basis. For further information, please call: 386-437-7350 ext. 2224.
All Summer: Free Breakfast and Lunch for All Flagler County Children Through Seamless Summer Freeding
All Summer: Flagler Sheriff's Police Athletic League (P.A.L.) Offers Free Summer Activities for Youth .
July 27: The River to Sea Transportation Planning Organization Meets in Palm Coast from 5-7 p.m. to receive public input on the 2040 Long Range Transportation Plan. The meeting will be held at Palm Coast's Hilton Garden Inn, 55 Town Center Blvd. Specifically, the River to Sea TPO is holding the public meeting to solicit input on the draft Cost Feasible Project List.For more information, contact Pamela Blankenship at

[email protected]

or 386-226-0422 ext. 20416, or visit http://www.r2cmobility2040.com.
August 6: Fund-raiser for the Casey-Dixon family who suffered a house fire in May in the LL-section, from 5 p.m. to 9 p.m., Dinner at Sonny's Bar-B-Q in Palm Coast: portion of the proceeds made that night will be donated to the family.
August 15-16: Softball tournament fund-raiser for the Casey-Dixon family who suffered a house fire in May in the LL-section. Games will begin at 8 a.m. at the Flagler Fairgrounds Softball Field.
Saturday, Aug. 15: Daytona Beach's 3rd Annual Community Unity Festival, from 9 a.m. – 10 p.m. This free event, which will include activities for all ages, will be held at Daisy Stocking Park, 555 Mary McLeod Bethune Blvd. in Daytona Beach.

Comment of the Day (From the Comment Section):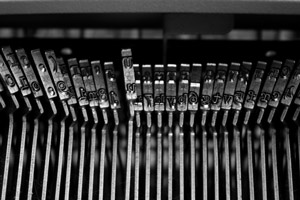 Flagler Bear, in "Within 5 Hours, Two Shoplifting Incidents at Walmart Escalate Into Felonies With Assaults": "The Palm Coast WalMart is typical of WalMarts across the United States. I've been to a few of them. If you know what you're looking for and how to find it, then you're fine. If you expect an employee to help you, you're pretty much on your own. There is apparently a culture that exists within the entire company that promotes minimal contact with customers. I'm not sure I blame the employees there. I can't judge them. I know many WalMart customers are very difficult people with attitudes. For my part, I'd rather shop somewhere else. Can't stand the crowds." Reply to FlaglerBear.

Cultural Coda:
Vladimir Horowitz plays a Scarlatti sonata: