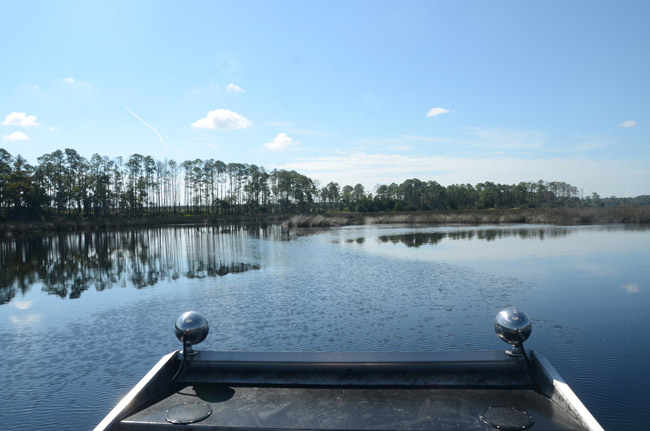 Today: high of 89, low 71 Details here.
Today's fire danger is moderate. Flagler County's Drought Index is at 401.
The weather in Oulu, Finland: high 65, low 53. Details.
Today's document from the National Archives.
The OED's Word of the Day: nobbler, n..
The Live Community Calendar
Today's jail bookings.
Today's Briefing: Quick Links

Note: all government meetings noticed below are free and open to the public unless otherwise indicated.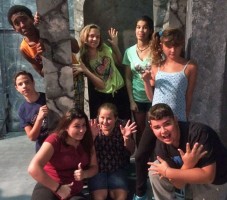 Friday, Saturday and Sunday: Flagler Playhouse Summer Production Camp Performs SHREK The Musical Jr.: With loads of laughs and lots of heart, SHREK is big-sized fun for all ages.  The thirty cast members are all between the ages of 8 and 17. Friday at 7:30 p.m., Saturday at 1 and 4 p.m., Sunday at 1 p.m.  Special summer rates  $10 – $15. Purchase on line at  www.flaglerplayhouse.com. or call the box office 386- 586-0773. Flagler Playhouse, 301 E. Moody Blvd., Bunnell.
Friday: "Back to the Future" is the Movie in the Park, scheduled for 8:40 p.m. at Central Park in Palm Coast's Town Center, 975 Central Ave.
Friday: Spade McQuade performs at Farley's Irish Pub. McQuade was born in Belfast, Northern Ireland and now resides in Jacksonville, Florida. He is a former member of Irish rock band Energy Orchard and has toured worldwide with Van Morrison, Joe Cocker and Steve Earle. 8 to 10 p.m., European Village.
Friday: Black Cloud Saloon holds an invitation-only ribbon-cutting starting at 5:30 p.m., 2535 North State Street in Bunnell, and a live performance Saturday by Small Town Boys.
Saturday: The Friends of Washington Oaks hold their monthly plant sale the second Saturday of every month from 10 a.m. to 2 p.m. Visit the website for details.
Saturday: Gamble Jam Session: Jam out at Gamble Rogers Memorial State Recreation Area. Musicians of all levels are encouraged to bring instruments and a chair to join the circle for a casual acoustic jam session. Instruments of all types are welcome but no power is available near the pavilions. 3 to 8 p.m.
Saturday: Jonny Odis performs at Farley's Irish Pub: Odis is a singer, performer and musician currently based in the Daytona Beach area. He showcases a unique acoustic take on rock and soul classics. A dynamic and talented guitarist, Jonny has honed his particular brand of blues, funk and rock over the last decade performing for audiences from Nashville to New York. 8 to 10 p.m., European Village.
Sunday: Princess Place Preserve on TV: The Flagler County Historical Society has been working with Grant Rice, the producer of the Average Angler TV series, on their fourth installment of the Average Angler mini-series, "Off the Beaten Path," which will air at 7 p.m. on Bright House Cable channel 47 (HD 1147). In this installment, the Average Angler travels to the Princess Place Preserve in Flagler County to delve into the history of this pristine land and those that called in home, and fishes the adjacent waterway of Pellicer Creek for redfish and more.
Saturday: Cricket Wireless holds a grand opening from noon to 6 p.m., 1499 Palm Coast Pkwy NW.
Flagler Chamber Seeks Applicants for Leadership Flagler's 23rd Class. Click for details.

Flagler Beach moves forward with golf course plans: The city will negotiate a buy of a small, 2.9-acre parcel, an enclave in the old Ocean Palm Golf Club property that the city owns, the Observer reports.
Supreme Court Declares Numerous Congressional Districts Corruptly Drawn, Forcing Another Special Session: The 5-2 decision, which featured a split between the court's more-liberal majority and its conservative minority, will likely force lawmakers to return to Tallahassee for their third session of the year. It also marked the second time that justices had tossed out a map drawn by the Republican-dominated Legislature as part of the 2012 redistricting process. Flagler's District 6 may be affected, because it borders one of the districts deemed illegal.
Beverly Beach lines up support for lower speed limit on A1A: It's been an ongoing effort for years, News 13 reports, but at every turn, the Florida Department of Transportation says No. "But after a meeting with FDOT earlier this week, the mayor said he was a little more hopeful. The department agreed to send someone to the town and take a look at what residents call a safety issue."
Second chance rescue in Bunnell gets a gift: an Ormond Beach couple donated a van full of supplies for dogs to the rescue operation, after raising $3,500 through a GoFundMe account. Second Chance Rescue, Jason Wheeler of News 13 reports, "said it needed a bigger van to transport the animals to and from adoption events. Justin and Brooke Murphy said when they adopted their dog from the group they noticed how small the van was. They also said the van broke down and the rescue couldn't get it fixed."
Overpowering Opelka Moves into Wimbledon Juniors Semifinal to Face World's No. 1: The 17-year-old former Palm Coast resident is two wins from an improbable Wimbledon Junior Boys championship. It's his biggest world stage yet, and it could give Palm Coast dreamy exposure.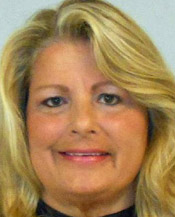 Circuit Judge Margaret Hudson, one of the Seventh Judicial Circuit's judges (the Seventh Circuit includes Flagler), is brought in today to take over the case of former Elections Supervisor Kimberle Weeks, who faces 12 felony counts for allegedly illegally recording people without their knowledge, in person and in phone conversations. Hudson holds a pre-trial conference this morning at 9 a.m. in Courtroom 401. Weeks herself, who is defended by attorney Joerg Jaeger, is not expected to be there: she has filed a waiver of presence so as not to appear at the pre-trial. County Judge Melissa Moore Stens has some 50 pre-trial conferences this morning starting at 9 a.m. in Courtroom 404. Circuit Judge Michael Orfinger has non-jury trials in Courtroom 301.
A foreclosure sale is scheduled for 11 a.m. in the civil department lobby.

Note: Most proceedings below can be followed live on the Florida Channel.

Campaign finance reports due: Candidates, political committees and political parties face a deadline today for filing reports showing their campaign-finance activity through June 30. Three candidates have announced in Flagler County: Gerard O'Gara for sheriff, Tom Bexley for clerk of court, and Mark Richter for county commission.

Confederate flag: it comes down on the grounds of the South Carolina Capitol today.
A ticker tape parade in Lower Manhattan today for the women's World Cup champions.
Tour de France: Today's stage 7 is 190.5 km, from Livarot to Fougères in the crook of the arms between France's Normandy and Brittany. The live feed here.

City Repertory Theatre Auditions: CRT is holding auditions for the pop musical GODSPELL on Wednesday, July 22 at 6:30 p.m. in the theatre at 160 Cypress Point Parkway, Suite B207, Palm Coast. This will be an energetic, no holds barred production, using all aspects of the theatre space and all the talents of the 10 member, ensemble cast. See Facebook page for details.
Gargiulo Art Foundation and Salvo Art presents Art in Public Places: Saturday, July 18 from 7 p.m., with musical guest Jake Cox. Featuring open studios and new works by Andy Sovia, Karlene McDonnell, Vanessa B. Cruz, and Violet Skipp Haffner. Live music, wine and hors d'oeuvres. $10 entry fee. Kiddos free. Salvo Art at Nature Scapes, 313 Old Brick Road, Bunnell. Parking available at Marvin's Garden in the back right corner with bridge access to the gallery.
Daytona Beach Bandshell presents Dustin Seymour's Birthday Bash: FREE family-friendly, concert on Friday, July 17 showcasing Dustin Seymour's Birthday Bash from 8–9:30 p.m. AND Johnny Reed Foley from 7-7:45 p.m. Get ready for some Country Soul as Dustin Seymour takes the stage. Dustin has been singing since the age of 2 when he would watch his dad and his gospel group 'The Jeremiah Singers' perform at churches around the southeast. He started performing at the age of 7, and began singing professionally at the age of 10. Since then he has had the honor of singing with the likes of Alan Jackson, Dolly Parton and the Oak Ridge Boys. Following the path of artists like Ronnie Milsap, James Otto, Conway Twitty and Lee Greenwood, Dustin has become a maker and performer of what he calls Country Soul. Food, beer and beverages will be available for purchase at the Bandshell. Chairs will be available to rent, and please, no coolers allowed. Parking is available at the Ocean Center garage and surface lots. You can enter the Bandshell through the Ocean Walk Village on AIA or the overpass from the parking garage. For further information, please contact Helen Riger at 386-671-8252 or [email protected], or go to www.DaytonaBandshell.com.

The Guardian publishes the first chapter of Harper Lee's "Go Set a Watchman," narrated by Reese Witherspoon: "Home was Maycomb County, a gerrymander some seventy miles long and spreading thirty miles at its widest point, a wilderness dotted with tiny settlements the largest of which was Maycomb, the county seat. Until comparatively recently in its history, Maycomb County was so cut off from the rest of the nation that some of its citizens, unaware of the South's political predilections over the past ninety years, still voted Republican. No trains went there – Maycomb Junction, a courtesy title, was located in Abbott County, twenty miles away. Bus service was erratic and seemed to go nowhere, but the Federal Government had forced a highway or two through the swamps, thus giving the citizens an opportunity for free egress. But few people took advantage of the roads, and why should they? If you did not want much, there was plenty."
F.D.A. Is Set to Toughen Nonaspirin Warnings: "The Food and Drug Administration is strengthening warnings on painkillers like ibuprofen to say that they cause an increased risk of heart attack and stroke. The over-the-counter forms include Advil, Motrin IB and Aleve. The distinction was subtle: The labels already say such drugs "may cause" increased risk of heart attack and stroke. But the agency said that new data from a recent analysis provided stronger evidence of the increased risk of heart failure from such drugs, called nonaspirin nonsteroidal anti-inflammatory drugs (Nsaids), which are taken by millions of Americans. In the coming months, the agency said it would ask manufacturers to change the labels to say that the drugs "cause an increased risk" of serious heart failure. It also will ask them to add that the risk may occur early in treatment and may increase the longer the patient uses the medicine. The changes will apply to over-the-counter and prescription forms of the medicine, an F.D.A. spokesman said. The agency said people with heart problems should consult a doctor before taking the medication. The F.D.A. said it reviewed a large number of studies that supported the conclusion that the medicines caused increased risk. The studies estimated that the relative risk increased by 10 percent to 50 percent, depending on the drugs and the doses considered." From The Times.
Illegal Defiance on Same-Sex Marriage: "The Supreme Court could not have been clearer when it ruled late last month that states may not refuse to marry same-sex couples. […] [Public employees who refuse to perform same-sex marriage ceremonies] seem to forget that taxpayers pay them to do their job. If doing that job violates his or her religious beliefs, the best solution is to find another job, as several have done in the days since the Obergefell ruling. Some same-sex marriage opponents argue that under state religious-freedom laws, a government employee's beliefs should be accommodated so long as another official is available to carry out the task. But government employees do not have a constitutionally protected right to pick and choose which members of the public they will serve, no matter their religious beliefs. Not so long ago, of course, government officials invoked religious beliefs to justify all manner of racial segregation and discrimination, including laws banning interracial marriage. The Supreme Court struck down that marriage ban in 1967 in Loving v. Virginia. It is impossible to imagine any county clerk or judge now claiming a right not to marry an interracial couple based on religious beliefs. And yet, that would be analogous to what these public employees are doing in refusing to serve same-sex couples. The Constitution's protection of religious freedom simply does not include the right to discriminate against others in the public sphere." From a Times editorial.

Palm Coast Construction and Development Progress Reports:
The following is an update of ongoing construction and development projects in Palm Coast, through July 3:
Heartland Dental Clinic Development Order: A Development Order has been issued for application number 2871 for Heartland Dental Clinic in Town Center, which proposes to construct a 5,091 square foot office building with supporting parking, landscaping and utilities as required on an outparcel within the Publix Shopping Center on the south side of Central Avenue, and on the east side of Belle Terre. The building is a two-unit building, and Heartland Dental will occupy one unit. A second tenant has not yet been identified.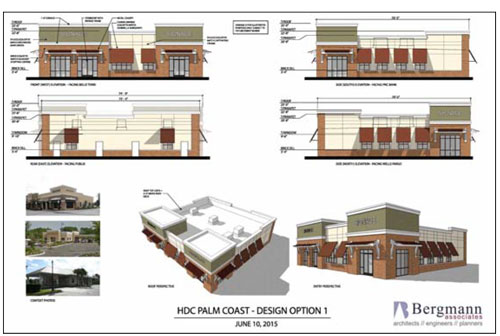 Palm Coast Parkway Six-Laning is 81 percent done: Widening on the north side of the parkway continues. Landscape irrigation work continues. Utility connection tie-ins continues. FPL began installation of street lights along the south side of the roadway.
Royal Palms Parkway Improvements, 98 percent done: Punchlist items continue,
Holland Park, 21 percent done: Installation of storm water pipe continues.
Palm Coast City Hall at Town Center, 62 percent done: Installation of drywall on interior walls, mechanical duct work & VAV damper installation, electrical conduit rough-in and fire sprinkler piping continues. Installation of exterior windows
and exterior wall trim continues. Grading and layout for parking area continues. Painting of exterior walls continues. Mechanical System Chiller and Air Handlers have been
delivered and installed. See ongoing images of construction here.
Colechester at College Waterway Bridge Rehabilitation Construction, 16 percent done: Inside bents and pilings have been painted. Sheet piles were delivered. Demolition on seawall has begun.
County's I-95 Interchange Matanzas Woods Reclaim Water, 20 percent done: A storm structure crossing the road was completed on the east
side of I-95. Fill dirt continues being hauled in to raise the overpass and ramp areas. The city's portion of the project is also 20 percent done.
Palm Harbor Parkway Roadway Extension, 5 percent done: Preconstruction Meeting on 6-26-15. Construction operations to begin the week of 7-6-15.
Island Walk Shopping Center Phase 1, 90 percent done: Developer and City Personnel met to discuss requirements needed for final of 1st Phase.
Shops at Pine Lakes Convenience Store, 88 percent done: Work on parking and drive thru areas continues. Water meters and backflows have been installed.
Walmart Addition, 30 percent done: A new Grease Interceptor has been installed replacing the old one outside the new building addition.
Old Kings Road Utilities Work, 85 percent done: Pressure testing of new water main has passed.

Road and Interstate Construction: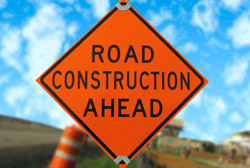 Palm Coast:
Matanzas Woods Parkway closed: Matanzas Woods Parkway is closed until early August for construction of the Interstate 95 interchange. The portion of Matanzas Woods Parkway that spans I-95 will be reconstructed to accommodate four single-lane ramps for on and off access to the interstate. Other improvements include the widening of the interstate to accommodate new acceleration and deceleration lanes, wet detention ponds adjacent to the roadway, sidewalks, lighting, overhead signs and landscaping. Project details are available and regularly updated at http://www.matanzas95interchange.com. The detour map is available here.
Palm Coast Parkway between Cypress Point Parkway and Florida Park Drive. IMPACTS: Lane shifts and closures will occur and this may cause traffic congestion on this already busy roadway. Most construction work will occur between 9 p.m. and 7 a.m. though weather and unforeseen issues may adjust the schedules. This project will be complete by December 2015."
Flagler County Road 302 is Closed to all but local traffic as repaving began on June 7 and the roadway will be closed to all but local traffic. Others will be required to detour around County Road 302 using State Road 100. The roadway will be closed for 90 days, or until early September.
Palm Coast's Colechester Lane bridge to be closed July 7 through Sept. 4: Palm Coast – Motorists and other travelers are advised that the Colechester Lane bridge will be closed to all traffic from July 7 through Sept. 4 while the bridge is rebuilt. A detour will be established taking travelers over the Colorado Drive bridge instead. Signs will be posted directing motorists to the Colorado Drive bridge. The City of Palm Coast strives for safe construction zones. The City asks for the cooperation and patience of residents as this important bridge improvement project is completed. For more information, contact Palm Coast Customer Service at 386-986-2360.
Volusia: I-4 Widening from SR 44 to east of I-95, Monday and Friday, 7:00 a.m. – 5:00 p.m., Eastbound/Westbound shoulder closing. Sunday through Thursday, Eastbound and Westbound lane closures as needed from 8 p.m. to 6 a.m. Thursday, 9:00 p.m. – 5:30 a.m. EB road closure between Canal St./SR 44 and I-95 with detour at US 92 exit ramp.Motorists should be aware of traffic shifts near Canal St./SR 44.
County Road 304 Project Map and Description

Click on the links for more details:

Comment of the Day (From the Comment Section):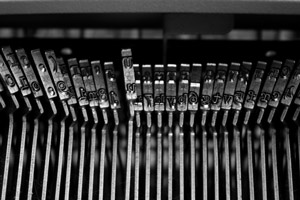 Al Ruiz, in "In Donald Trump, Democrats Have a Very Useful Idiot": Mr. Trump your speech is a way to divide and gain momentum in your run for the white house. We know that you are very, very, very rich man. When a rich powerful man picks on the poorest segment of his society in such a way to gain momentum, recognition and notoriety this is what I would call a down right shameful act. Trump is using one of the oldest tricks in the political arsenal. Blame the problems of a society on an ethnic group. Or even better the poorest ethnic group in a society. After all they don't have the money to protect themselves and they can't vote so how can you lose? Who cares if they do the work that others in this society detest. Who cares if they can barely support their families because the people employing them do not pay them a fair wage? And as long as they are illegals we have a right legally to take advantage of them. Who cares that their families are forced to live together because they cannot afford even the lowest of rents. Who cares that they have to work in the worst conditions imaginable. After all that's what keeps our costs down, so who cares? They are illegals and that is the way we as a society treat illegals. So don't pass laws to make them legal, their wages and conditions will improve. And our costs will increase. We are all guilty as we all look the other way, after all they are illegal, and that's what they deserve. And so, to add insult to injury we have a candidate that goes after the poorest in our society. After all they are illegals and we really have to blame our problems on those illegals. And then as this candidate gains momentum hosts on major news networks support him and they will even go as far as to scour the national news to carefully mention only atrocities committed by illegals of course nobody else is committing atrocities in the U.S. Some other Republican candidates are jumping on the band wagon supporting his abrasive attacks towards the poorest in our nation. I could only say shame on all of you for picking on the poorest ethnic group in this society. Because you really know that they are not the main problem in this society. Look at history and you will see over and over again that tyrants have blamed a segment of their society for all of the problems in their society. And have somehow hypnotized the masses in that society to commit atrocities in a mammoth scale against that portion of their society. I hope that we have learned from history that blaming a segment of our society for our problems is a monumental mistake. If we want more things, we need to go out and work harder for those things. But to blame the poorest in our society for not having what we want is just wrong. On the other hand our true heroes from the past have died for their beliefs. Abraham Lincoln was assassinated he believed that a nation divided could not stand. Martin Luther King had a dream of equality and he was assassinated. And John Kennedy who supported Martin Luther King in his quest, and also said: Ask not what your country can do for you but ask what you can do for your country, was also assassinated." Reply to Al Ruiz here.

Cultural Coda:
Ricardo Muti directs, Maurizio Pollini at the piano for Mozart's Piano concerto n. No. 21 in C major, K.467: