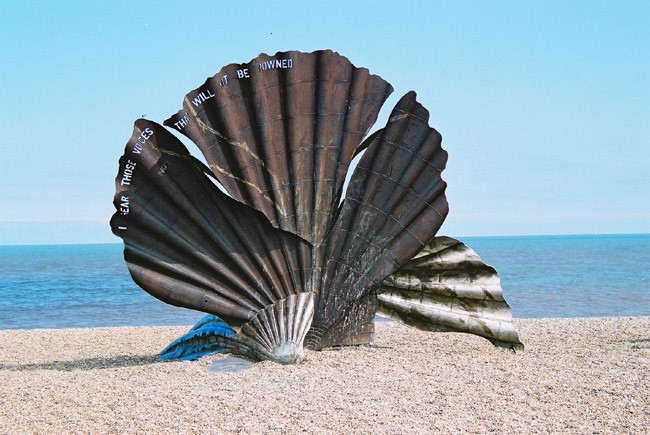 Today: Afternoon thunderstorms, high of 86, low 73. Details here.
Today's fire danger is moderate. Flagler County's Drought Index is at 401.
The weather in Thimphu, Bhutan: high 70, low 55. Details.
The OED's Word of the Day: nurdle, v..
The Live Community Calendar
Today's jail bookings.
Today's Briefing: Quick Links

Note: all government meetings noticed below are free and open to the public unless otherwise indicated.
The Public Safety Coordinating Council meeting, scheduled for this morning, was cancelled. It is the second month running that the council, a collection of the area's law enforcement, judiciary and county government officials, has been scrubbed.
Palm Coast's Leisure Services Advisory Committee meets at 5:30 p.m. at the Palm Coast Community Center, Room 102. The only item of note on the agenda is a discussion of a pet memorial program.
Opera: Benjamin Britten's Peter Grimes at the Epic Theater in Palm Coast. 6 p.m. Tickets: $18.
Ribbon-cutting: Surf 97.3 FM / Pyramid Productions & DJ hold a ribbon cutting on the Flagler Beach pier at 4 p.m. For more information, please call 386-258-8877.
Flagler Chamber Seeks Applicants for Leadership Flagler's 23rd Class. Click for details.

Flagler School Taxes Going Up About 4%, Heralding Season of Steeper Government Levies: Assuming you own a home with an assessed value of $150,000, roughly the median price of a home these days in the county. In the current year, you're paying school taxes on $125,000 of that (only a $25,000 homestead exemption applies. For other government agencies' taxes, you get the full; $50,000 exemption.) So your school tax bill adds up to $931. If your home value had stayed flat, you'd have seen a slight decrease to $929, a saving of $2. But if your home's value increased 7 percent, as it did for properties on average throughout the county, its assessed value would have increased by $10,500, raising the taxable value to $135,500, and your school tax bill to $997, a $68 increase.
What to do when code enforcement becomes a weapon? The Observer's Jonathan Simmons reports on a discussion at the Palm Coast City Council Tuesday evening triggered by a resident who claimed she's been the target of a code enforcement vendetta, started by her neighbors. Her suggestion: end residents' ability to make anonymous complaints. The council will discuss the matter in a subsequent workshop.
Palm Coast's Opelka Fires 17 Aces to Upset 3rd Seed, Advancing Again at Wimbledon: Once again wringing almost every ounce of drama he could out of a match, the 17-year-old played his best in the big points and narrowly upset No. 3 seed Corentin Denolly of France, 6-4, 4-6, 6-4 to advance to the third round in his first trip to Wimbledon.
Court Will Hear Argument That Guns Should Be Allowed at UF Dorms as They Are At Home: The 1st District Court of Appeal next Tuesday is scheduled to take up a case filed by the group Florida Carry Inc., which says people have a legal right to possess firearms in their homes, including in university housing. An Alachua County circuit judge last year sided with the University of Florida in rejecting the group's arguments in the case. In court briefs, Florida Carry pointed to a state law that seeks to ensure people can have firearms in their homes and to the U.S. Constitution's 2nd Amendment. It said the state law about guns in homes supersedes another law that generally bars guns at schools and colleges.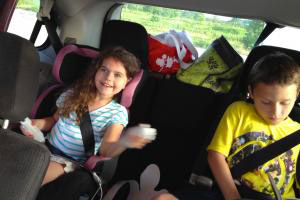 On the Road: Palm Coast Observer Brian McMillan and his family went Kerouacing across the country by minivan recently, an experience that resulted in a column this week that kept its authors' eyes veered on what was going on inside the van, from keeping the place clean to keeping the children happy to conversations the GPS. "Parenting," McMillan writes, "is tough enough when you can see it all happen, but when it's all in the dark, in the rear view mirror, it's impossible to separate the criminals from the victims."

Circuit Judge J. David Walsh holds more than three dozen pre-trial and sentencing hearings starting at 8:30 a.m., including the case of Robert Zetrouer, the 63-year-old St. Augustine resident accused of molesting a 13-year-old Palm Coast girl, the daughter of a woman Zetrouer was seeing at the time. County Judge Melissa Moore Stens and Circuit Judge Michael Orfinger are in various hearings throughout the day.

Note: Most proceedings below can be followed live on the Florida Channel.

The Florida Greenways and Trails Council continues a meeting to consider numerous projects for designation as parts of the Florida Greenways and Trails System. (Weeki Wachee Springs State Park, 6131 Commercial Way, Weeki Wachee.)
The Florida Commission on Offender Review will consider numerous parole cases involving crimes committed in the 1970s and 1980s. (9 a.m.)
Department of Environmental Protection Interim Secretary Jon Steverson is scheduled to speak during a luncheon at the Florida Chamber's annual Environmental Permitting Summer School. (12:10 p.m., Marriott World Center Resort, 8701 World Center Dr., Orlando.)
State Rep. Fred Costello, R-Ormond Beach, is scheduled to continue a series of town-hall meetings. (6:30 p.m., Ormond Beach City Hall, 22 South Beach St., Ormond Beach.)

The South Carolina House today debates the fate of the Confederate flag still flying on the South Carolina Capitol grounds, after the Senate voted Monday to have the flag removed. The vote was overwhelming. But the outcome in the House is less certain as some house members are aiming to upend the attempt to bring down the racist banner. A live broadcast of the debate will be available here starting at 10 a.m..
Tour de France: Today's stage 5 is 189.5 km, from Arras to Amiens in France's dullish north. The live feed here.

Flagler Playhouse Summer Production Camp Performs SHREK The Musical Jr.: With loads of laughs and lots of heart, SHREK is big-sized fun for all ages.  Follow the  adventures of everyone's favorite ogre and the lovably annoying Donkey as they rescue the spirited Princess Fiona. Along the way, lessons are learned and love blossoms.  The book and lyrics written by David Lindsay-Abaire is complimented by a lively score written by Jeanine Tesori.  This award-winning musical will leave you feeling lighthearted long after the silliness ends. Shrek is the culmination of an intensive 3 week musical theatre camp experience.  The thirty plus cast members are all between the ages of 8 and 17.  This one act version of the Broadway show makes it perfect for all ages.  Directed by Pat Love with Musical Direction and Choreography by Ann Paris.  Ann Paris returns to Flagler Playhouse to the delight of the cast and crew of Shrek the Musical Jr. Performances on Friday, July 10 at 7:30 p.m.; Saturday, July 11th at 1:00 and 4:00 p.m.; and Sunday, July 12th at 1:00 p.m.  Special summer rates  $10 – $15. Purchase on line at  www.flaglerplayhouse.com. or call the box office 386- 586-0773. Flagler Playhouse, 301 E. Moody Blvd., Bunnell.
I Remember Better When I Paint: A Documentary on Creative Therapies for Alzheimer's Disease: The Palm Coast Arts Foundation is proud to partner with the Central and North Florida Chapter of the Alzheimer's Association, the Flagler County Art League, and Florida Hospital Flagler on presenting the documentary film "I REMEMBER BETTER WHEN I PAINT". The film narrated by actress Olivia de Havilland, was created by Berna Huebner based on her mother's diagnosis with Alzheimer's and demonstrates that the creative arts can bypass the limitations of dementia. The film will be shown at Florida Hospital Flagler, 60 Memorial Medical Parkway (south entrance, classrooms A&B), Monday, August 31, 2:00 pm. The film is free to the public but reservations are required as there is limited seating. Please contact the Palm Coast Arts Foundation at (386) 263-2991 or [email protected] to secure your reservation. The film will launch September's World Alzheimer's Month followed by the traveling exhibition Memories in the Making hosted by the Flagler County Art League, City Marketplace, 6-8:30 pm, September 12 with works of art created by those diagnosed with early to mid-stages of dementia. This will be a tandem exhibition along with Its About Time a judged art show in the main gallery. Karen Wolford, Chairperson, Walk to End Alzheimer's for Flagler County, stated "I am grateful to Florida Hospital Flagler, the Palm Coast Arts Foundation, and the Flagler County Art League for working together to highlight art therapy as an effective tool in treating those with Alzheimer's and other Dementias". Teams are being formed now for the September 26 Flagler County Walk to End Alzheimer's – http://act.alz.org/flaglercounty. The Palm Coast Arts Foundation would like to recognize the Hilgos Foundation for the opportunity to share this film.

Bill Cosby Admission About Quaaludes Offers Accusers Vindication: Cosby admitted "in a newly released court record that he had obtained quaaludes to give young women with whom he wanted to have sex. It was an acknowledgment, the first to become public, that Mr. Cosby viewed powerful, sedating drugs as part of his sexual encounters with women. […] The disclosure was contained in a court record unsealed Monday by a federal judge in Philadelphia, part of a civil case brought in 2005 by Andrea Constand, who had been a staff member with the basketball program at Temple University, Mr. Cosby's alma mater. Ms. Constand accused Mr. Cosby of drugging and molesting her in a case that was later settled. The unsealed document includes Mr. Cosby, under questioning, admitting to having obtained seven prescriptions for quaaludes in the 1970s. He testified under oath that he had given the sedative to at least one woman, who appears to be Ms. Serignese, and "other people." From The Times.
P.G.A. Moves Event From Donald Trump Golf Course: "The P.G.A. Grand Slam of Golf — a year-end exhibition among the winners of the four men's major championships — was scheduled for October at Trump National Golf Club in Los Angeles. Instead, it will be moved to a yet-to-be-determined location. Trump said it was a mutually agreed upon move to protect his friends in the organization from dealing with potential backlash over his remarks, in which he said, referring to Mexican immigrants: "They're bringing drugs. They're bringing crime. They're rapists." He later added, "And some, I assume, are good people." The P.G.A. and L.P.G.A. issued statements on Tuesday, with the P.G.A. saying "we understand and support" the decision. The L.P.G.A. said that the Women's British Open at Trump's Turnberry Resort later this month would be staged as scheduled, adding that "a change in venue for this prestigious major simply isn't feasible without significantly diminishing the event." From The Times.
Marco Rubio slams Hillary Clinton, higher ed 'cartel' in policy speech "Picking up on the generational themes of his announcement speech three months ago, Marco Rubio laid out an economic plan Tuesday that sought to distinguish himself as "a new president for a new age." Promising to usher in a "new American century" — his campaign's forward-looking slogan — Rubio painted a picture of himself as a candidate in step with a new era and a fast-changing economy, promising to reform the Tax Code and modernize higher education to better align with how the 21st-century economy now works. The much-publicized policy speech, before an audience of more than 200 local entrepreneurs, included direct attacks on Hillary Clinton as an "outdated" representative and implicitly dismissed one of his main GOP rivals, Jeb Bush, as a candidate of the past. "New opportunities cannot be seized by old ideas, and the future must be embraced with enthusiasm and vision," Rubio said. By framing himself as the more youthful, future-oriented candidate against the 60-somethings, the first-term Florida senator sought to define Clinton and Bush as his main rivals while laying out his case against them — that, at 44 years old, he's the one armed with new ideas and a deeper understanding of the challenges of modern college students and young entrepreneurs." From Politico.

Palm Coast Construction and Development Progress Reports:
The following is an update of ongoing construction and development projects in Palm Coast, through July 3:
Heartland Dental Clinic Development Order: A Development Order has been issued for application number 2871 for Heartland Dental Clinic in Town Center, which proposes to construct a 5,091 square foot office building with supporting parking, landscaping and utilities as required on an outparcel within the Publix Shopping Center on the south side of Central Avenue, and on the east side of Belle Terre. The building is a two-unit building, and Heartland Dental will occupy one unit. A second tenant has not yet been identified.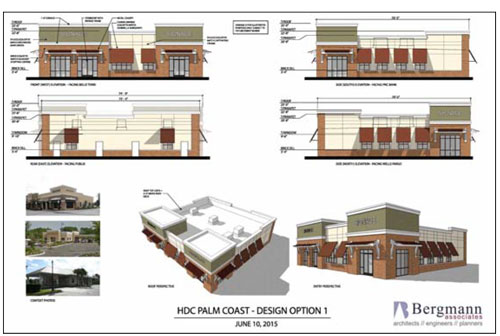 Palm Coast Parkway Six-Laning is 81 percent done: Widening on the north side of the parkway continues. Landscape irrigation work continues. Utility connection tie-ins continues. FPL began installation of street lights along the south side of the roadway.
Royal Palms Parkway Improvements, 98 percent done: Punchlist items continue,
Holland Park, 21 percent done: Installation of storm water pipe continues.
Palm Coast City Hall at Town Center, 62 percent done: Installation of drywall on interior walls, mechanical duct work & VAV damper installation, electrical conduit rough-in and fire sprinkler piping continues. Installation of exterior windows
and exterior wall trim continues. Grading and layout for parking area continues. Painting of exterior walls continues. Mechanical System Chiller and Air Handlers have been
delivered and installed. See ongoing images of construction here.
Colechester at College Waterway Bridge Rehabilitation Construction, 16 percent done: Inside bents and pilings have been painted. Sheet piles were delivered. Demolition on seawall has begun.
County's I-95 Interchange Matanzas Woods Reclaim Water, 20 percent done: A storm structure crossing the road was completed on the east
side of I-95. Fill dirt continues being hauled in to raise the overpass and ramp areas. The city's portion of the project is also 20 percent done.
Palm Harbor Parkway Roadway Extension, 5 percent done: Preconstruction Meeting on 6-26-15. Construction operations to begin the week of 7-6-15.
Island Walk Shopping Center Phase 1, 90 percent done: Developer and City Personnel met to discuss requirements needed for final of 1st Phase.
Shops at Pine Lakes Convenience Store, 88 percent done: Work on parking and drive thru areas continues. Water meters and backflows have been installed.
Walmart Addition, 30 percent done: A new Grease Interceptor has been installed replacing the old one outside the new building addition.
Old Kings Road Utilities Work, 85 percent done: Pressure testing of new water main has passed.

Road and Interstate Construction: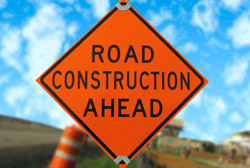 Palm Coast:
Matanzas Woods Parkway closed: Matanzas Woods Parkway is closed until early August for construction of the Interstate 95 interchange. The portion of Matanzas Woods Parkway that spans I-95 will be reconstructed to accommodate four single-lane ramps for on and off access to the interstate. Other improvements include the widening of the interstate to accommodate new acceleration and deceleration lanes, wet detention ponds adjacent to the roadway, sidewalks, lighting, overhead signs and landscaping. Project details are available and regularly updated at http://www.matanzas95interchange.com. The detour map is available here.
Palm Coast Parkway between Cypress Point Parkway and Florida Park Drive. IMPACTS: Lane shifts and closures will occur and this may cause traffic congestion on this already busy roadway. Most construction work will occur between 9 p.m. and 7 a.m. though weather and unforeseen issues may adjust the schedules. This project will be complete by December 2015."
Flagler County Road 302 is Closed to all but local traffic as repaving began on June 7 and the roadway will be closed to all but local traffic. Others will be required to detour around County Road 302 using State Road 100. The roadway will be closed for 90 days, or until early September.
Palm Coast's Colechester Lane bridge to be closed July 7 through Sept. 4: Palm Coast – Motorists and other travelers are advised that the Colechester Lane bridge will be closed to all traffic from July 7 through Sept. 4 while the bridge is rebuilt. A detour will be established taking travelers over the Colorado Drive bridge instead. Signs will be posted directing motorists to the Colorado Drive bridge. The City of Palm Coast strives for safe construction zones. The City asks for the cooperation and patience of residents as this important bridge improvement project is completed. For more information, contact Palm Coast Customer Service at 386-986-2360.
Volusia: I-4 Widening from SR 44 to east of I-95, Monday and Friday, 7:00 a.m. – 5:00 p.m., Eastbound/Westbound shoulder closing. Sunday through Thursday, Eastbound and Westbound lane closures as needed from 8 p.m. to 6 a.m. Thursday, 9:00 p.m. – 5:30 a.m. EB road closure between Canal St./SR 44 and I-95 with detour at US 92 exit ramp.Motorists should be aware of traffic shifts near Canal St./SR 44.

Click on the links for more details:

Comment of the Day (From the Comment Section):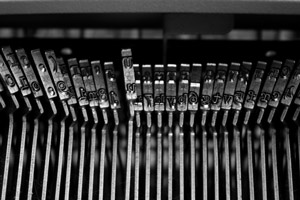 From Knightwatch in "2 More "Ridiculous" Ethics Complaints Against Commissioner Revels and Attorney Hadeed": Here we go again, the RRRA working against the people and leaders of Flagler County. Members of this radical group seek only to disrupt all meaningful political dialog in this county and to discredit anyone who gets in their way as they seek to gain political power. Yet the RRRA continues to deny their members act for the group. How disingenuous, how hypocritical! The members are the group. John Ruffalo, and fellow RRRA provocateurs Dennis McDonald and Mark Richter, clearly expose this group for what it is – – far-right fringe, delusional, litigeous and very, very bad for Palm Coast and Flagler County. We all need to send this group a strong message … we're fed up with their disruptive and costly antics. Get out the anti-RRRA vote in 2016!" Reply to Knightwatch here.

Cultural Coda: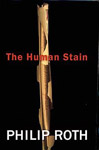 The Counterpuncher: From Philip Roth's "The Human Stain":
"He did love secrets. The secret of nobody's knowing what was going on in your head, thinking whatever you wanted to think with no way of anybody's knowing. All the other kids were always blabbing about themselves. But that wasn't where the power was or the pleasure either. The power and pleasure were to be found in the opposite, in being counterconfessional in the same way you were a counterpuncher."