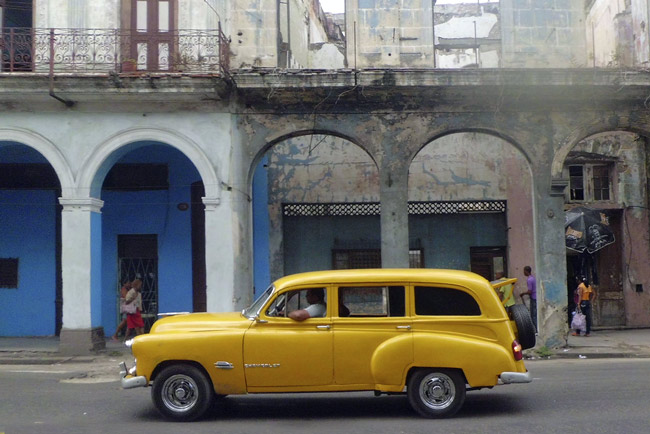 Today's Live Wire: Quick Links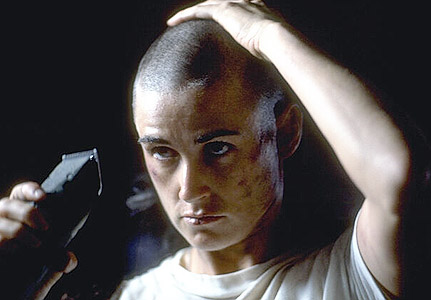 From the Times: "As the United States turns increasingly to Special Operations forces to confront developing threats scattered around the world, the nation's top Special Operations officer, a member of the Navy Seals who oversaw the raid that killed Osama bin Laden, is seeking new authority to move his forces faster and outside of normal Pentagon deployment channels. The officer, Adm. William H. McRaven, who leads the Special Operations Command, is pushing for a larger role for his elite units who have traditionally operated in the dark corners of American foreign policy. The plan would give him more autonomy to position his forces and their war-fighting equipment where intelligence and global events indicate they are most needed. It would also allow the Special Operations forces to expand their presence in regions where they have not operated in large numbers for the past decade, especially in Asia, Africa and Latin America. […] The military's regional combatant commanders have feared a decrease of their authority, and some ambassadors in crisis zones have voiced concerns that commandos may carry out missions that are perceived to tread on a host country's sovereignty, like the rift in ties with Pakistan after the Bin Laden raid. […] Admiral McRaven wants the authority to quickly move his units to potential hot spots without going through the standard Pentagon process governing overseas deployments. Historically, the deployment of American forces overseas began with a request from a global combatant commander that was processed through the military's Joint Staff and placed before the defense secretary for approval, in a cautious and deliberate process. […] Admiral McRaven's plans have raised concerns even within the Special Operations community. Two Pentagon consultants said they have spoken with senior Special Operations officers who worry about their troops being stretched too thin. They are also concerned that Special Operations forces — still less than 2 percent of the entire military — will become so much the "go to" force of choice that they are asked to carry out missions beyond their capacity." The full story.
Inside the Special Forces:
See Also: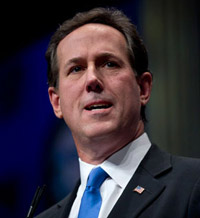 From Politico: "Rick Santorum's campaign is eyeing a pair of swiftly approaching Midwestern primary states as its best — and perhaps only — opportunity to deal a mortal blow to Mitt Romney and permanently transform the Republican presidential race into a one-on-one duel to the finish. Nearly a week after upsetting Romney in the Colorado and Minnesota caucuses and the Missouri primary, both Santorum and his aides say they remain focused on a state-by-state, delegate-by-delegate grind toward the GOP nomination. With Santorum looking increasingly like the last down-the-line conservative standing in the 2012 field, his team sees plentiful opportunities to harvest delegates over the next month in states such as North Dakota, Oklahoma and Kansas — inexpensive political arenas that lean strongly to the right. […] The privately held hope in the Santorum camp is that beating Romney in his native state of Michigan or in the ultimate general election battleground of Ohio would discredit, on a grand scale, the on-and-off Republican front-runner and make the other candidates in the race irrelevant in the remaining contests. […] Santorum himself went a bit further in a Fox News interview last week, saying he believed he could beat Romney in Michigan, though Romney won the state in 2008 and grew up there when his father, George Romney, was governor. And even as they work to lay the foundation for a longer struggle against Romney, Santorum's team has already taken tentative steps toward a more aggressive posture in Michigan and Ohio." The full story.
See Also: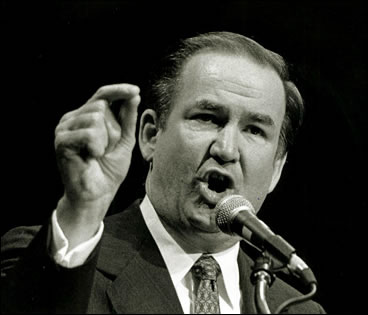 Gary Younge in the Guardian: "At present, no more than 3% of the country ranks abortion or family values/morals as a priority – that's within the margin of error of zero. Even in conservative South Carolina, only 8% said abortion was the biggest issue for them. But the emergence of these issues does throw red meat to a Republican base that has, so far, been uninspired by the actual candidates, and it shifts the conversation during this relative lull (with just one caucus and no debates for a couple of weeks). It would be too crude to suggest that this is why Santorum won big last Tuesday. He does well in caucuses, where turnout is lower and people have to be more motivated, seems to hold a particular appeal in the midwest and, in any case, won by too wide a margin in too many places to attribute his victory to any single cause. But it would be naïve to suggest it's irrelevant. It can only help Santorum; can only hurt Gingrich and Romney, since it offers the opportunity to emboss characterisations of the former as a philanderer and the latter as a flip-flopper in the public imagination. What does it change? Ultimately, in the Republican primaries, little. Romney is still most likely to win. But the process may be even more painful for him than it already was. At present, he has the worst of both worlds: all the downsides of being a frontrunner without being able to stay out in front. In the general election, if events of the last week became a long-term trend, it could matter a great deal. Not only will Romney be a thoroughly battered nominee of a party that would clearly nominate anyone else if it could, but the weaker he is, come the nomination, the more sops he has to throw to the base in terms of rhetoric, policy and vice-presidential pick – thereby alienating independents and moderates. A shift of focus from the economy to social issues would also mitigate the primary basis on which he has framed his candidacy – who needs a turnaround man when things are on the upturn?" The full bit.
See Also:

A great look at how the Internet was imagined before it had a name.
See Also:

Clapping Palm Coast's Tony Capela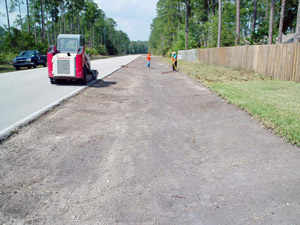 The News-Journal finally made good on a story it'd been working on since fall, about Palm Coast Street Superintendent Antonio "Tony" Capela and the criticism he faced from former employees. "Former employees who have resigned or filed a complaint against the city say that humiliation, intimidation and screaming were all part of the management style of the head of Palm Coast's Streets Division, who has been praised by city administrators for turning the department around with "tough love." The former employees say Street Superintendent Antonio "Tony" Capela's "tough love" crossed the line into the degradation of workers, treatment they say continued even after a city inquiry last year advised Capela to "temper his temper and communicate calmly with his staff." Several former employees who left the city, including a supervisor who worked under Capela, wrote in their exit interviews that Capela was "a bully" and that most department employees had been "assaulted verbally" by Capela. Capela and city officials take a different view. In a recent interview with The News-Journal, City Manager Jim Landon said Capela's leadership is just what was needed in a department that was a "joke" when he took over six years ago and is "highly-respected" today, doing good work and saving taxpayers money. Capela and others say he had to change a culture at the streets department. Workers partook of weekly Friday afternoon barbecues on city time, said Renee Shevlin, public works chief operator and Capela's right-hand person. They even spent some Friday afternoons hitting golf balls into the woods, Shevlin said. […] Capela said he does not believe he has a temper. […] One dismissed worker filed a complaint against the city with the Florida Commission on Human Relations. The complaint was dismissed in August, but Terry Geigert, a streets maintenance worker, appealed. However, she withdrew her appeal last week just before the hearing. The case brings to an end a year of turmoil for a department that saw a number of departures. […] "My direction to Tony was I need more of the private sector culture and mentality making sure crews are working the full day, getting the job done, raising the bar with the quality," Landon said. "I gave Tony the green light to put the right people in the right job." […] However, the problems continued, according to exit interviews. "Public works is a hostile work environment. I was targeted 2 years ago. (Zeroed out) by Tony Capela," wrote Kirk Woods, an equipment operator, in his exit interview dated July 29, 2011. "Mr. Capela's management style is that of a bully," Sandra Bolser, a staff assistant, wrote in her exit interview. Bolser, who had worked at the city since November 2004, resigned and left the city on Aug. 17, 2011."

See Also: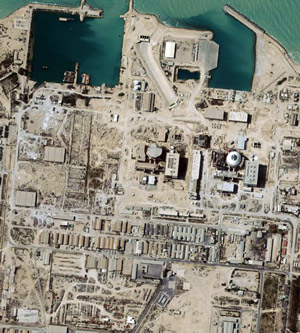 From the Daily Beast: "For Obama, grappling with Iran policy is like playing a particularly high-stakes match of three-dimensional chess. The game requires the president to achieve several goals: keep nuclear weapons out of the hands of the mullahs, prevent the oil-based global economy from tipping into the abyss, and manage the wild card that is Israel. He would also like to get reelected this year. Achieving one goal can undermine another. Obama's advisers most concerned about the economy, for instance, have been at odds with allies in Congress most focused on preventing Iran from going nuclear. […] It's hardly surprising, then, that the head of Israel's Mossad spy agency was recently in Washington for top-level meetings on Iran. According to an American official who was involved, Tamir Pardo wanted to take the pulse of the Obama administration and determine what the consequences would be if Israel bombed Iranian nuclear sites over American objections. Pardo raised many questions, according to this source: "What is our posture on Iran? Are we ready to bomb? Would we [do so later]? What does it mean if [Israel] does it anyway?" As it is, Israel has stopped sharing a significant amount of information with Washington regarding its own military preparations. […] The American intelligence and security establishment had worries of its own about Iran—and about Obama. The generals and spies fretted that the new president might put an end to an elaborate shadow war they had been waging. The Bush administration, together with Israeli counterparts, had engaged in a supersecret campaign to set back Iran's nuclear development. The program involved what are known in the spy world as "delaying actions" or "foiling operations." Agents posing as black-market vendors would sell to Iranian buyers nuclear-use items designed to fail under high stress, or items with tracking devices to reveal the locations of secret labs. Software engineers worked to develop sophisticated cyber-warfare programs that could penetrate the computers in Iran's nuclear plants and cause harm to vital equipment like centrifuges. The spies didn't want any of that put on hold, and the CIA was particularly worried that Iranian assets they'd worked so hard to cultivate would fade away. […] Israeli officials now insist that Obama has undergone what they regard as a positive evolution in his views on Iran. "The rhetoric from the United States today is different from what it was a year ago," says an Israeli in Netanyahu's inner circle. "Today, when you listen to Obama … you get the feeling the Americans are ready to attack if worse comes to worst." […] Critics might say this is an example of Obama "leading from behind." What his record shows more clearly, however, is that he is willing to come at the Iran problem from every possible angle: from behind, from the sides, overtly, covertly, diplomatically, and economically. That record also suggests that if a war is in the offing—perhaps ignited by an Israeli attack on Iran's nuclear installations, with or without American approval—Obama will continue to pursue policies that are multifaceted, restrained, and, if possible, short of full-scale conflagration." The full report.
See Also:

See Also: