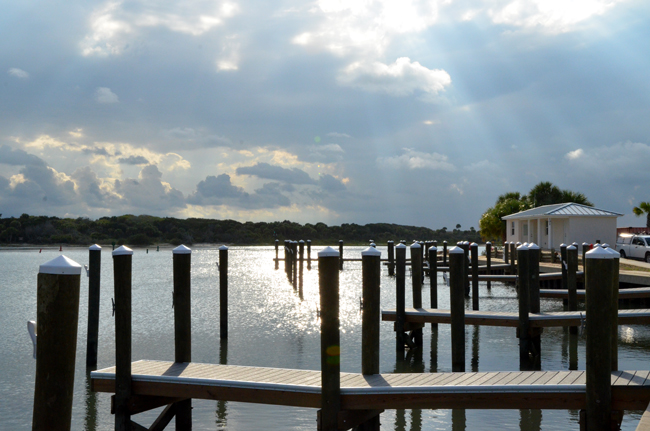 You're welcome to send your Live Wire news tips or suggestions to [email protected].
Today's Live Wire: Quick Links


Florida's Gun Nut: Tallahassee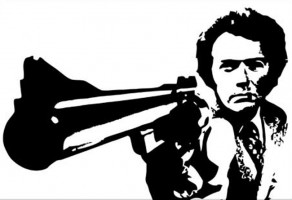 From the St. Pete Times: "city councils and county commissions are now scrambling to rewrite local laws, because they're staring down the barrel at those fines, firings and lawsuits. St. Petersburg is getting ready to repeal its ordinance against discharging firearms in the city limits. Tarpon Springs made a similar decision in August. Brooksville killed a ban on guns in parks and also deleted a law that could have suspended the sale of ammunition and firearms during emergencies. There are many more. All those ordinances have been illegal for years because state law prevents cities and counties from regulating guns. But a new law, set to take effect Oct. 1, takes it a step further. It allows judgments of up to $100,000 against local governments that enforce such laws. And, in an unusual move, the law also says local officials could be fired and fined $5,000, with no representation from the city or county attorney. […] St. Petersburg police Chief Chuck Harmon said, "I think they went overboard. I understand if they want to regulate state gun laws as the Legislature has the authority to do. But what happens to an officer who may misapply an ordinance? That seems like an awful lot of penalties for something that may be unintentional." […] The National Rifle Association fought the law, which was overturned because of the state law preventing it. Even so, Gaetz said, "There was no way for the NRA to ever be made whole through the recovery of attorneys fees and everything else." Now there is. The story begins in 1987, when the Florida Legislature passed a law saying it controls "the whole field of regulation of firearms and ammunition."" The fuller story.
See Also:

From The Times: "Florida has long been the nation's center of the illegal sale of prescription drugs: Doctors here bought 89 percent of all the Oxycodone sold in the country last year. At its peak, so many out-of-staters flocked to Florida to buy drugs at more than 1,000 pain clinics that the state earned the nickname "Oxy Express." But with the help of tougher laws, officials have moved aggressively this year to shut down so-called pill mills and disrupt the pipeline that moves the drugs north. In the past year, more than 400 clinics were either shut down or closed their doors. Prosecutors have indicted dozens of pill mill operators, and nearly 80 doctors have seen their licenses suspended for prescribing mass quantities of pills without clear medical need. New laws are also cutting off distribution. As of July, Florida doctors are barred, with a few exceptions, from dispensing narcotics and addictive medicines in their offices or clinics. As a result, doctors' purchases of Oxycodone, which reached 32.2 million doses in the first six months of 2010, fell by 97 percent in the same period this year. The ban was phased in beginning last October, with a limit on the number of pills a doctor could dispense. […] One indication that law enforcement officials are choking the supply of prescription drugs sold illegally in Florida is that the price of Oxycodone on the streets here has nearly doubled from last year, to $15 per pill from $8, according to Capt. Eric Coleman, commander of the narcotics division of the Palm Beach County Sheriff's Office. And on Commercial Boulevard, a major street in Broward County, the number of pain clinics has fallen in the past year from 29 to one." The full story.
Click On: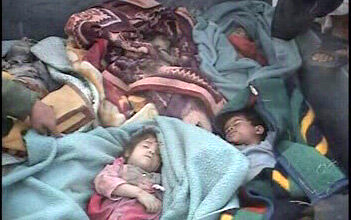 From McClatchy: "A U.S. diplomatic cable made public by WikiLeaks provides evidence that U.S. troops executed at least 10 Iraqi civilians, including a woman in her 70s and a 5-month-old infant, then called in an airstrike to destroy the evidence, during a controversial 2006 incident in the central Iraqi town of Ishaqi. The unclassified cable, which was posted on WikiLeaks' website last week, contained questions from a United Nations investigator about the incident, which had angered local Iraqi officials, who demanded some kind of action from their government. U.S. officials denied at the time that anything inappropriate had occurred. But Philip Alston, the U.N.'s special rapporteur on extrajudicial, summary or arbitrary executions, said in a communication to American officials dated 12 days after the March 15, 2006, incident that autopsies performed in the Iraqi city of Tikrit showed that all the dead had been handcuffed and shot in the head. Among the dead were four women and five children. The children were all 5 years old or younger." The full story.
See Also:

From Libya, "Thank You, America!"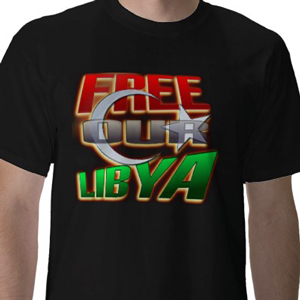 Nicholas Kristof in The Times: "Americans are not often heroes in the Arab world, but as nonstop celebrations unfold here in the Libyan capital I keep running into ordinary people who learn where I'm from and then fervently repeat variants of the same phrase: "Thank you, America!" As I was walking back from Green Square (now renamed "Martyrs' Square") to my hotel on Wednesday morning, a car draped in the victorious Libyan flag pulled up and offered me a lift. "I just want you to feel welcome here," explained the driver, Sufian al-Gariani, a 21-year-old salesman. He beamed when he heard where I was from and declared: "Thank you, Americans. Thank you, President Obama." […] Pro-Americanism now is ubiquitous. I was particularly moved by a rebel soldier near Zuwarah in the west who asked me if New York City was safe. When I looked puzzled, he explained: "Irene. The hurricane." And he asked how he could help. "Without America, we would not be here," Ismael Taweel, a businessman, told me as he stood by Martyrs' Square with a huge grin on his face. "I hope there will be more relations between Libya and America now," he added. That's a common refrain: Libyans are hungry to rejoin the world. […] We Americans have seen military interventions go awry — we are still seared by Vietnam and Iraq — and caution is worthwhile, for the end of the Libya story has yet to be written. We can't avert every atrocity, and there are legitimate arguments for investing in nation-building at home rather than abroad. In any case, our use of force will inevitably be inconsistent. Yet to me Libya is a reminder that sometimes it is possible to use military tools to advance humanitarian causes. This was an exceptional case where we had international and local backing. The big difference with Syria and Yemen is that Libyans overwhelmingly favored our multilateral military intervention, while Syrians and Yemenis mostly don't." The full column.
Click On:

George Scialabba in Book Forum: According to Kinsley's Law, first promulgated by New Republic editor and columnist Michael Kinsley: "The real scandal is what's legal." […] The wiretapping, bribery, and other criminal activities of News Corporation employees and their political patrons certainly deserve all the attention they're receiving. It's equally important, though, to take this opportunity to consider what Rupert Murdoch's vast power and influence reveal about the civic health of the societies in which he operates. […] Rupert Murdoch may be exceptionally greedy and unscrupulous. But if it weren't him corrupting American democracy, it would be someone else. The incentives are too great, the laws and their enforcement too feeble, the ideological climate too favorable. The longstanding right-wing campaign against all things public has had exactly this purpose: to turn journalism, as well as education, health care, the criminal justice system, and national security, into mere profit centers. Murdoch's current misfortunes may slow this Great Degradation, but not by much.
See Also:

Don Cheadle is Captain Planet: The Evil of Going Green
Click On: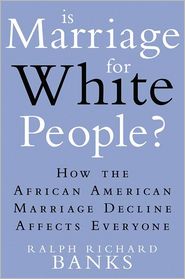 From the Daily Beast: "Sociologists have long lamented the marriage crisis among the black poor: African-American women half as likely as white women to be married, and twice as likely never to marry. But in a new book, Is Marriage for White People?: How the African American Marriage Decline Affects Everyone, Stanford law professor Ralph Richard Banks takes on the black middle class: women who are outpacing their male peers to a degree more pronounced than in any other racial group. […] The title for Banks' book comes from a 2006 Washington Post article, in which "Marriage is for white people" flew from the mouth of a 12-year-old student, in a discussion about the importance of fatherhood. Though it might more accurately be called, "Why Middle Class Black Women Should Marry White," it was an anecdote that got Banks thinking. In an economy where women are thriving—and desirable black men are scarce—why do black women stay so loyal to black men? Black women now receive twice as many bachelor's degrees as black men; they also are more likely than any other ethnic group to be better educated than their husbands. Marrying down is fine, but why not liberate yourself from the confines of race, and date outside the pool? "It's time for black women to stop being held hostage to the deficiencies of black men," Banks says. "They should emancipate themselves. And not feel as if they have no option but make the best of this bad situation. Black women have been taking one for the team for a long time." The full review.
See Also:

Shelby Cross Takes On Public Indecency
ONN's Shelby Cross does homeland security:
Click On: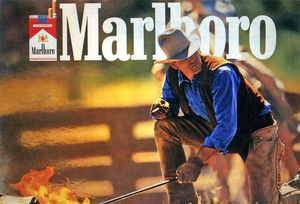 From the UK Independent: "Ever since the link between smoking and lung cancer was established more than 50 years ago, the tobacco industry has displayed extraordinary tenacity when it comes to denying the scientific evidence showing that smoking kills. […] As early as 1953, the tobacco industry sought to spread disinformation to counter the medical evidence. Tobacco companies hired New York public-relations company Hill & Knowlton to "get the industry out of this hole", as industry documents released four decades later, as part of legal processes, revealed. "We have one essential job – which can be simply said: Stop public panic… There is only one problem – confidence, and how to establish it; public assurance, and how to create it," one Hill & Knowlton document said. "And, most important, how to free millions of Americans from the guilty fear that is going to arise deep in their biological depths – regardless of any pooh-poohing logic – every time they light a cigarette," it said. In the UK, British American Tobacco (BAT) even invented a secret code word for lung cancer that was to be used in its internal memos. The "C" word was to be substituted with ZEPHYR. As one BAT memo written in 1957 stated: "As a result of several statistical surveys, the idea has arisen that there is a causal relationship between ZEPHYR and tobacco smoking, particularly cigarette smoking." Throughout the 1960s and 1970s, tobacco companies were brazen in their denials despite the mounting scientific evidence linking smoking with a range of cancers and serious respiratory illnesses. "None of the things which have been found in tobacco smoke are at concentrations which can be considered harmful," said a Philip Morris document written in 1976. "Anything can be considered harmful. Apple sauce is harmful if you get too much of it." During the 1980s, memos meant for internal consumption only show that behind closed doors, there were doubts about whether the denialist charade could be maintained for much longer. "The company's position on causation is simply not believed by the overwhelming majority of independent observers, scientist and doctors," said one internal document within BAT."
See Also:

UF's Contribution to Society: 28th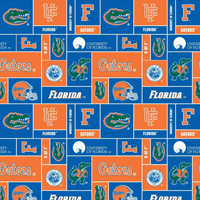 From the Alligator: "UF has been ranked for its douchiness, social media presence, research endeavors and education value. Now, the Gators have been ranked for how they give back. In a list released by Washington Monthly, a bimonthly political magazine, UF ranked 28th overall in terms of its contribution to society. The top three spots went to three Universities of California – San Diego, Los Angeles and Berkeley. Florida State University ranked 106. UF spokesman Steve Orlando said this is the first time he's seen schools ranked based on their contributions to the public good. "It's a good list to be on," he said. "It's important to remember that universities are here to serve people." To determine the rankings, Washington Monthly looked at three categories: social mobility, research and service. Social mobility refers to the ability of a university to recruit and graduate low-income students. The magazine looked at the number of Pell Grants awarded and the graduation rates of low-income students. In social mobility alone, UF was No. 25. UF fell to No. 35 in the research category, directly behind Ohio State University.
See Also:

Video: Legendary Cattle Keepers of Sudan
See Also:

From The Economist and the World Health Organization: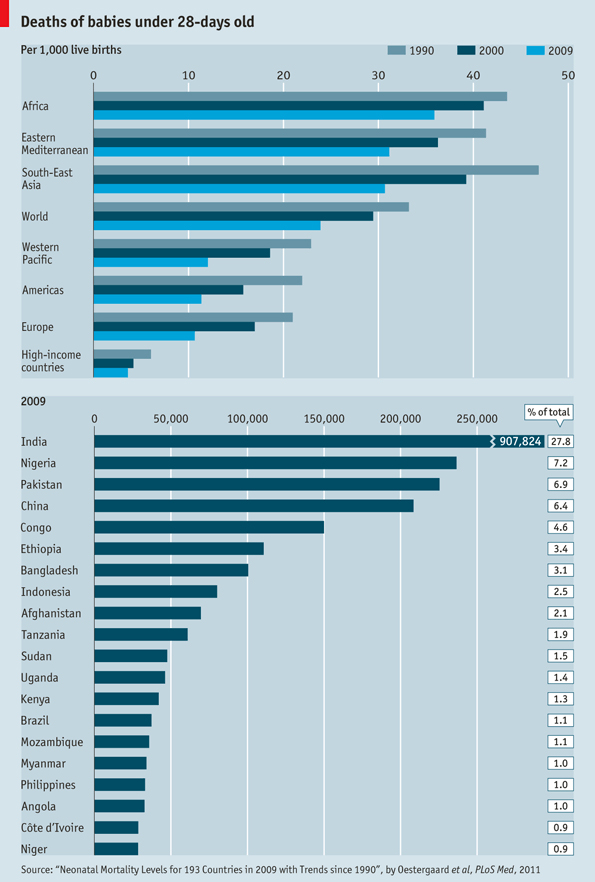 See Also:

Allen West's Absolute Arab Spring Idiocy
Allen West, the Florida Republican, shows his idiocy in a recent address: "This so-called "Arab Spring" is less about a democratic movement, than it is about the early phase of the restoration of an Islamic Caliphate, the last being the Ottoman Empire. We are witnessing secular Muslim leaders being deposed in very volatile and unstable nations. This growing Islamic Totalitarianism manifested in militant Islam has had a modus operand [sic] of capitalizing on unstable political situations (Iran, Afghanistan, Somalia). Now we see these same types of instances occurring in Egypt, Libya, and Syria and the rose-colored glasses of some seek to portray this as a great awakening of liberty. History does not support this in the Middle East." Watch:
See Also:

That's what Siskel & Ebert thought in their review when the film was released in 1982:
Also, see this on the making of Blade Runner:
See Also: