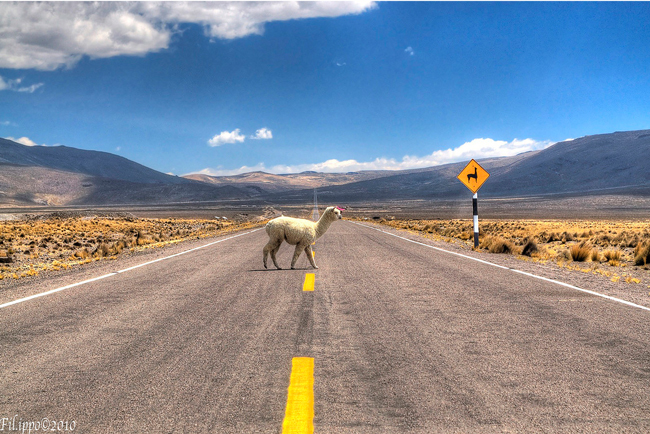 You're welcome to send your Live Wire news tips or suggestions to [email protected].
Today's Live Wire: Quick Links



What's not about to change with Rick Scott's accession. From The Independent: "The Statewide Grand Jury on Public Corruption released its first report (.pdf) late Wednesday, urging lawmakers preparing for the upcoming legislative session to consider a number of measures that could curtail corruption deemed "pervasive at all levels of government" and hold accountable those public officials who "flagrantly abuse their positions," yet escape reprimand. The 127-page report stresses the need for harsher criminal penalties for those who "seek to steal, waste, and abuse our taxpayer money," outlining a list of reforms that include redefining the term "public servant" to include private contractors fulfilling government contracts, the creation of an independent Office of State Inspector General to monitor stage agencies and instituting stricter rules requiring elected officials to abstain from voting on issues with which they have potential conflicts of interest. […] According to witness testimony, Florida led the nation in the number of federally convicted public officials from 1998 through 2007 at more than 800. In 2009 alone, state and local officials accounted for 363 of 1,082 individuals charged with public corruption nationwide. The report also notes that while some of the recommendations made in 2000 by the Public Corruption Study Commission to then-Gov. Jeb Bush were eventually adopted by the legislature, a handful of the most crucial suggestions were not accepted and remain "as valid today as they were a decade ago." The grand jury, which convened in February following a request by outgoing Gov. Charlie Crist, is expected to continue meeting in Fort Lauderdale till early next year." The full story.
See Also:

Florida Foreclosure Mediation a Dud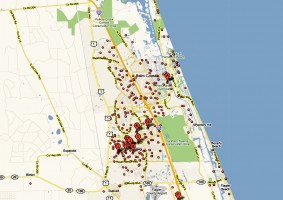 From the Sun-Sentinel: "Florida's required foreclosure mediation program has produced scant results for struggling homeowners. The vast majority of Broward and Palm Beach County homeowners who underwent mediation have not ended up with a settlement and just 6 percent statewide left the negotiating table with a resolution. A new statewide report, examining seven of the state's 20 circuit courts, found mediators were not able to even reach the majority of borrowers referred by the courts, with only 44 percent being contacted statewide. Of those contacted, 38 percent came in for a session. […] According to the statewide report, of 13,417 cases referred to mediation between March and June, 768 ended with the borrower and bank coming to an agreement. An agreement could include the homeowner agreeing to surrender the property instead of going through foreclosure, a short sale or a loan modification. "If success is measured on the basis of providing significant financial relief to borrowers, then it has not accomplished that goal overall," said Michael Gelfand, a licensed mediator and an attorney with Gelfand & Arpe in West Palm Beach. "If success is measured in terms of moving cases forward, it's probably a C-minus." But the report, compiled by Fifth District Court of Appeal Judge William Palmer, stated that there were not enough data and it was still too early to judge whether the program is a success or failure. Palmer is chairman of the Florida Supreme Court Committee on Alternative Dispute Resolution Rules and Policy. […] The bank is required to pay for the mediation — a $750 fee per case — and the homeowner must go to foreclosure counseling before the meeting. The mediation must be scheduled 60 to 120 days after a foreclosure suit is filed." The full story.
See Also: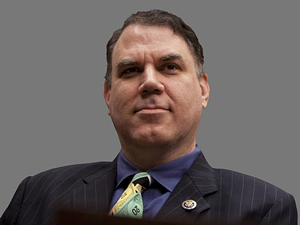 From The Times: "He has zero faith in the incoming speaker of the House, John A. Boehner, whom he calls a "tool of special interest." He derides the Tea Party's successes as "bought and paid for by the enormously rich and the selfish." And he can barely contain distaste for his Republican successor, whose views he sums up as "bizarre fundamentalist." Representative Alan Grayson, a Democrat from Florida's Eighth Congressional District, is leaving office on Wednesday much as he entered it two years ago — as the pugnaciously partisan, verbal-bomb-tossing, liberal folk hero of the 111th Congress. But in a wide-ranging interview as his term drew to a close, he repeatedly aimed his artillery in an unexpected direction: toward his own party. […] "What did the environmentalists see over the last two years?" he asked. "A proposed monumental increase in subsidies for nuclear power industry and offshore drilling." […] He called the Republicans "a hopeless sellout party that will never do anything constructive for ordinary people in this country." "I don't have to speculate about it anymore," he said. "I worked with them for two years." […] Mr. Grayson said he had simply tried to put complex issues into accessible — and, yes, memorable — terms. "People say the same thing to me over and over again: 'You say what I am thinking but nobody else will say,' " he said. He likes to boast that his YouTube channel is the most popular of any House member's. He would not rule out running for Congress again "if that's what people want."
See Also: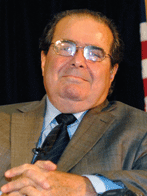 From California Lawyer: Last October marked the 24th anniversary of Justice Antonin Scalia's appointment to the U.S. Supreme Court. […] In September Justice Scalia spoke with UC Hastings law professor Calvin Massey, who asked him the following question: "In 1868, when the 39th Congress was debating and ultimately proposing the 14th Amendment, I don't think anybody would have thought that equal protection applied to sex discrimination, or certainly not to sexual orientation. So does that mean that we've gone off in error by applying the 14th Amendment to both?"
Scalia's answer: "Yes, yes. Sorry, to tell you that. … But, you know, if indeed the current society has come to different views, that's fine. You do not need the Constitution to reflect the wishes of the current society. Certainly the Constitution does not require discrimination on the basis of sex. The only issue is whether it prohibits it. It doesn't. Nobody ever thought that that's what it meant. Nobody ever voted for that. If the current society wants to outlaw discrimination by sex, hey we have things called legislatures, and they enact things called laws. You don't need a constitution to keep things up-to-date. All you need is a legislature and a ballot box. You don't like the death penalty anymore, that's fine. You want a right to abortion? There's nothing in the Constitution about that. But that doesn't mean you cannot prohibit it. Persuade your fellow citizens it's a good idea and pass a law. That's what democracy is all about. It's not about nine superannuated judges who have been there too long, imposing these demands on society."

Breast Stimulators and Other Tales from Philip DeFranco
The influence of Jon Stewart is all over this guy's hyper-logue. Worth the laugh all the same. If you can keep up.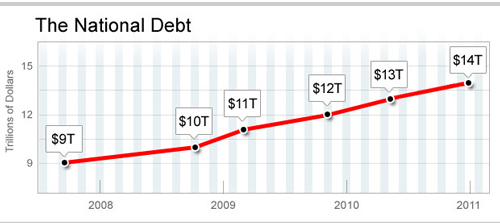 From CBS News: "The U.S. Treasury website today reported that as of last Friday, the last day of 2010, the National Debt stood at $14,025,215,218,708.52. It took just 7 months for the National Debt to increase from $13 trillion on June 1, 2010 to $14 trillion on Dec. 31. It also means the debt is fast approaching the statutory ceiling $14.294 trillion set by Congress and signed into law by President Obama last February. The federal government would have to stop borrowing and might even default on its obligations if Congress fails to increase the Debt Ceiling before the limit is reached."
Keep those tax cuts coming.
See Also:


Birth to 10 Years Old in Time Lapse Video
"A father has taken a photo of his daughter almost every day to create a classic time-lapse video."
And this one here is a bit more narcissistic:

Disney's Sky-Scraping Cruise Ship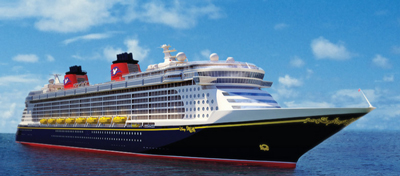 Disney Dream facts: 14 towering decks, ship length of 1,115 feet, maximum width of 125 feet, 130,000 tons, 1,250 staterooms, accommodations for 4,000 passengers and a crew of 1,458. From Florida Today: "About 2,000 people — most of whom were Disney employees — began gathering in Jetty Park at 5:30 a.m.to greet the Disney Dream's entrance to Port Canaveral. […] The Dream and its sister ship, the Fantasy, which is set to arrive at Port Canaveral in 2012, represent a more than $1.5 billion investment by Disney in its cruise business and, by extension, Brevard County. […] "This is a big step for Disney," said Oivind Mathisen, editor and publisher of the New York-based trade magazine Cruise Industry News. "They're bringing in a third ship, which is much bigger than their existing ships. They are increasing their capacity by a lot of passengers." The Dream is replacing the 2,400-passenger Wonder. Built at the Meyer Werft shipyard in Papenburg, Germany, the Dream features seven dining areas, 1,250 staterooms and an industry-first attraction — a "water coaster" called the Aqua-Duck that takes riders over the side of the ship in a clear tube partially filled with water. The Wonder is headed to Los Angeles to make room for the Dream, which is scheduled to sail three-, four- and five-night cruises to the Bahamas." Rough median prices: from $2,000 to $3,000 per person for a four-night cruise. The full story.