You're welcome to send your Live Wire news tips or suggestions to [email protected].
Today's Live Wire: Quick Links


Feed Flagler Update VIII: $475
The drive is on to raise thousands of dollars for Flagler County's food pantries and to pay for the Nov. 24 Thanksgiving meal for some 2,000 people in the second annual Feed Flagler celebration. The effort is also designed to stock families' and food pantries' shelves well beyond Thanksgiving, which is what makes this necessary and particularly worthy. There's also a challenge on: several companies and government agencies are competing to out-raise each other, in money and food donations.
Please do your part. We're doing ours. We started our own fund-raising through FlaglerLive, seeding it with an initial contribution of $100 and further contributions from the following, bringing us to $475:
Hollingsworth Gallery's JJ Graham
David Millonig in Pensacola
Nancy Nally in Palm Coast
Darrell Smith in Flagler Beach
Palm Coast Bible Church
Inna Hardison
Anthony Mike Kales
Kendall Clark
Jim Guines
Lynn Snyder
Anonymous
If you'd like to donate but would prefer to remain anonymous, just send us a note here and we'll leave your name out of it. Thank you all. Keep it coming.
In Flagler Beach: Please drop off your non-perishable food items at the BeachHouse Beanery–the official coffee house of FlaglerLive–by Nov. 17. The items most needed include rice, pasta, tomato sauce, canned tuna, canned corn,canned beans, peanut butter, jelly, soups and canned fruit.
Here, so far, is the list of monetary donors through the county's efforts:
Bug Guard Services, Inc.
First Coast Community Credit Union
Grace Tabernacle Ministries
Prosperity Bank
Temple Beth Shalom
University Women of Flagler, Inc.
Jean MacAllister
New Beginnings Church, Inc.
Cornelius & Ruth Van De Weert
P. Hassid
Flagler County's three Rotary groups
Tax Collector Suzanne Johnston
John's Auto Parts of Bunnell
Adella Latus
Michael and Patricia Danforth
FlaglerLive
Here are the members of Team Flagler's Food Drive Challenge, coordinated by the county's Joe Mayer and Christie Mayer (313-4094):
Flagler County Board of County Commissioners
Flagler County Tax Collector
Flagler County Property Appraiser
Flagler County Schools
Flagler County Health Department
Flagler County Clerk of Court
Flagler County Sheriff's Department
Flagler County Supervisor of Elections
City of Flagler Beach
City of Palm Coast
Chicks With Cans
Waste Pro
Hammock Dunes Club
Pop-a-Lock
See Also:

John Fischer Is Seated on the Flagler County School Board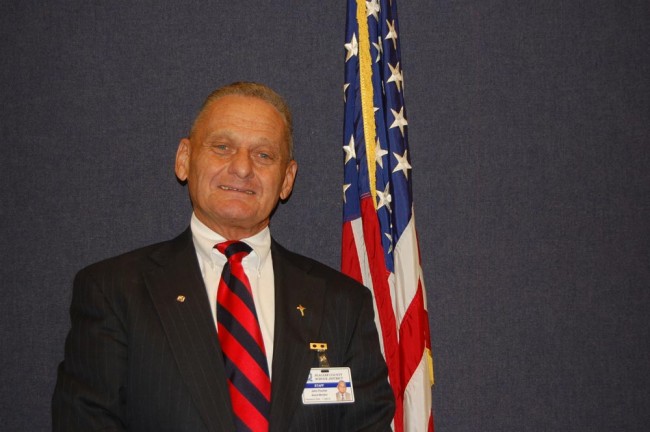 John Fischer is finally a school board member. Circuit Court Judge Raul Zambrano administered the oath, and Fischer, who beat Raven Sword on Nov. 2 (after losing to Evie Shellenberger four years ago) took his seat on the school board, between the student representative from Matanzas and Trevor Tucker. The board also elected its new chairperson: Sue Dickinson. She was nominated by Colleen Conklin. Andy Dance was elected vice-chairman. The chamber was pretty full, with 80 percent of the seats filled—not for those ceremonies, but in anticipation of discussions by the board about To Kill a Mockingbird and discussions on teacher contracts.
See Also:

Evangelical Women and Submission
From Molly Worthen's "Housewives of God," a long piece in the New York Times Magazine: "Most evangelical women, even those who say they believe in wifely submission and clear gender roles, live as Priscilla Shirer does — in a balanced partnership that doesn't look all that different from a healthy secular marriage. A 1999 survey by the sociologists Christian Smith and Sally Gallagher revealed that in 90 percent of evangelical marriages, the husband and wife make decisions jointly. "My husband tends to have a more traditional view of male headship in marriage and the church, and I have a more egalitarian view, that we should submit to one another," says Brenda Quinn, 44, a mother of three who attended the conference in Denver. "But in practice, in day-to-day living, there is no problem. Just because, intellectually, we disagree about how to read that part of Scripture, in practice, one is weak where the other is strong, and we need each other in our decisions. We seek each other's counsel." The full article.

The Right's Problem With Krugman
There's no question that when it comes to talk radio and cable TV, the right dominates. It has little competition. MSNBC is a tiny counterweight to Fox. Eevn in the printed press, the "liberal media" is long gone. The printed press is dominated by middle-of-the-roadsters to center-right organs that stay away from the more irascible controversies of the day so as not to upset advertisers, who've been abandoning print en masse. So it's a little strange to read in the National Review that the right has no answer to Paul Krugram, the liberal columnist and Nobel prize winner. From National Review: "We dislike him, we ridicule him, and we tend to dismiss him, but here's the sad truth: Paul Krugman's influence is vast, and conservatives have no effective counterpoise. […] The Wall Street Journal does not presently have such a columnist. Holman Jenkins writes a weekly column titled "Business World", but he is not a heavyweight scholar of economics and his columns rarely address the macro-economic topics on which Krugman regularly opines. Arthur Laffer contributes, but not with sufficient frequency. We need somebody who can craft a coherent argument and then hammer it home, week in and week out. Someone who can regularly spar with Krugman and rebut his columns and blog posts. Who might be suitable for such a role?" The full post.
See Also:

Can Laws Fix the Obesity Crisis?
The short answer should be a logical no, but it may not be that simple. From Newsweek: "Last week in San Francisco, the city council voted to ban including toys with fast food that doesn't meet a certain nutritional standard (San Francisco's mayor plans to veto the ban, but he'll also have to appeal to the council, which has enough votes to override the veto). In New York, the public-health commissioner is pushing to forbid using food stamps to purchase sodas and other sugary drinks. In Portland, Maine, restaurants will now have to list the calorie content of all their menu items. These policies—and others like them throughout the country—are imposed with the best of intentions: designed to improve wellness, reduce health-care premiums, and help citizens lose weight and eat healthfully. But do they work? The answer, for now at least, is "who knows?" The truth is, while government agencies—as well as businesses and private institutions—are all looking for ways to battle the obesity crisis, no one has yet figured out successful interventions that both improve health and save money. Programs that are being implemented are often unproven and untested. […] That public-health officials don't know how to tackle the obesity crisis is due in part to the fact that researchers are still unsure what's causing it (if obesity is the cause of chronic diseases in the first place). Rising obesity rates have been linked to race and sleep, going on food stamps, viruses, pollutants, and bacteria; but what's causal, what's correlation, and what's just a coincidence is still not understood." The full story.

You're welcome to send your Live Wire news tips or suggestions to [email protected].
Quick Take on Health Reform: Where You Stand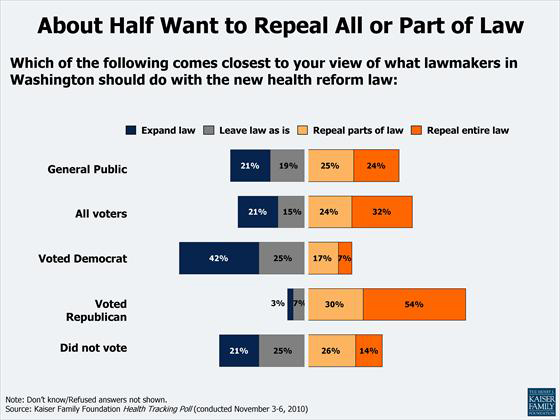 See Also:

Britain's World War II Sea Fortresses
From der Spiegel: "In early 1941, while these so-called naval sea forts were still being built, Maunsell was asked to design an anti-aircraft defense for the Mersey estuary near Liverpool. Because of the difficult ocean floor conditions there, Maunsell chose a different model. He placed four hollow reinforced concrete legs, each with a diameter of 90 centimeters (about three feet), on a reinforced concrete foundation in the shape of a picture frame. Each leg was to support a two-story steel structure with a footprint of 11 by 11 meters.
Seven of these 750-ton towers, spaced 30 meters apart and connected by walkways made of steel pipes, formed a fort. The arrangement of the towers was patterned on the land-based anti-aircraft batteries, with a control tower with radar at the center, surrounded by four towers with 3.7-inch guns and one tower with two Bofors guns and, slightly away from the core arrangement, one tower with searchlights. In 1943, the army ordered three structures similar to those in the Mersey estuary for the Thames, including the Nore Army Fort. Living conditions on the artificial islands were extreme, with each of the seven-tower fortresses housing up to 265 men at a time. The isolation and close quarters were hard to bear, especially in the concrete legs of the naval sea forts. While the officers' sleeping quarters were in the upper part of the cylinders, where there was adequate light and oil heating, it was intolerable for the crews, who spent their nights below the surface of the water." Read the full article and see the photo gallery.

Malcolm Gladwell's Tax Bliss, Until He Hit Naples, Florida
See Also: