You're welcome to send your Live Wire news tips or suggestions to [email protected].
Today's Live Wire: Quick Links


Florida's Apartheid Immigration Bill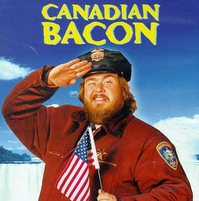 In case you had lingering doubts that Arizona-style immigration "reform" is anything less than a bigoted separation of whites (as acceptable) from everyone else (as suspect and questionable), have a look at Florida State Rep. William Snyder's immigration bill. He claims it has nothing to do with profiling. "So why does his bill explicitly offer a free pass to Canadians and Western Europeans, who need only show a passport to be 'presumed to be legally in the United States?" the Miami New Times asks. That's the bill Rick Scott supports. "What few observers seem to have noticed, though, is a bizarre clause Snyder included on page 3. Even if an officer has "reasonable suspicions" over a person's immigration status, the bill says, a person will be "presumed to be legally in the United States" if he or she provides "a Canadian passport" or a passport from any "visa waiver country." What are the visa waiver countries? Other than four Asian nations, all 32 other countries are in Western Europe, from France to Germany to Luxembourg." Snyder's explanation? "What we're doing there is trying to be sensitive to Canadians. We have an enormous amount of… Canadians wintering here in Florida," he said. "That language is comfort language." That's surely great comfort to anyone not white wintering in Florida. The full story.
See Also: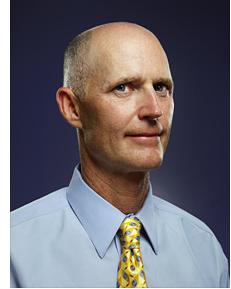 It's easy for him to promise "the unvarnished truth," but when it comes to speaking under oath, Rick Scott, the Republican candidate for governor (he's running against Alex Sink), has a problem with staying unvarnished. From the Miami Herald: "In a series of sworn depositions he gave in lawsuits against his former hospital company, Scott appears to be the polar opposite of the straight-talking Republican candidate for governor in his television ads. Under oath, Scott displays a poor memory and a penchant for parsing words. He answers a lawyer's questions with questions. Smirking or shrugging his shoulders, his darting eyes survey the room in a video deposition in an anti-trust case brought by Orlando Regional Healthcare System against Scott's former company, Columbia/HCA. In that 1995 lawsuit, Scott couldn't remember if a company press release quoted him correctly. In another case, filed by a Nevada company, Scott only confirmed his name before invoking 75 times his Fifth Amendment right against self-incrimination. In a third case, involving a spat with a Texas doctor, Scott could not recall letters he signed, including one in which he raised concerns about illegal doctor payments. […] Another spot from Sink notes that Scott in 2000 pleaded the Fifth Amendment 75 times in a contract dispute against Columbia/HCA, which soon paid a record $1.7 billion Medicare fraud fine — albeit three years after Scott left the company."
See Also:

Islam in America: Still Slammed
From the Pew research centers: "Despite the fact that favorable views of Islam have declined since 2005 — a plurality of Americans now have a negative opinion — views of Islam and violence have not changed in the past year. A plurality of Americans (42%) say Islam does not encourage violence more than other religions; a little more than a third (35%) say it does. In March 2002, a majority (51%) said Islam does not encourage violence more than other religions, but by the next year (July 2003) the view that Islam was more violent was held by a plurality (44%). Opinions about whether the Muslim religion encourages violence have continued to be mixed since then. In no political or demographic group does a majority believe Islam encourages violence, but by a 47%-to-38% margin, more Republicans say Islam is more likely than other religions to encourage violence. By a two-to-one margin, Democrats do not believe Islam is more likely to encourage violence (50% to 24%), while independents are evenly divided (38% to 38%)." The full report.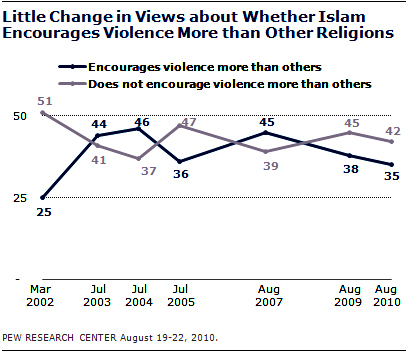 See Also:

Urban Farms Sprouting in Florida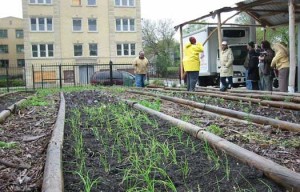 From the Sun-Sentinel: "Something green is surprisingly growing amid the auto body shops and the marble wholesalers. There's arugula, tomatoes, strawberries and lettuce. It's an unusual place for a farm — an industrial stretch in the 1700 block of Powerline Road also home to construction material retailers and wholesalers, auto repair businesses, and even an exotic dance club. Appropriately named The Urban Farmer, Jessica Padron will participate in a community agriculture program, offer workshops for children and adults and have a farm stand for the extras. "If I won't feed it to my daughter, I won't sell it to you," Padron said. Padron's is one of dozens of farms sprouting in urban settings and inner cities across South Florida. There's Earth N' Us and Roots in the City in Miami; Marando Farms in Fort Lauderdale; and the Girls U-Pick Strawberry Farm in Delray Beach. There are also smaller community gardens taking root behind backyard fences, church gardens and abandoned lots. […] In West Palm Beach, a group of residents is working with the city to create an urban farm ordinance. In Delray Beach and Fort Lauderdale, residents are asking city officials to allow backyard chickens. […] [U]rban farming is not a new concept, but something that started during World War II. When the federal government rationed food because of labor and transportation shortages, it asked citizens to plant "victory gardens" for people to produce their own fruits and vegetables." The full story.

Palm Coast Observer's Brian McMillan Gets the Brant Treatment at Hollingsworth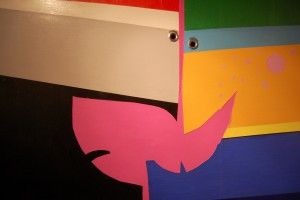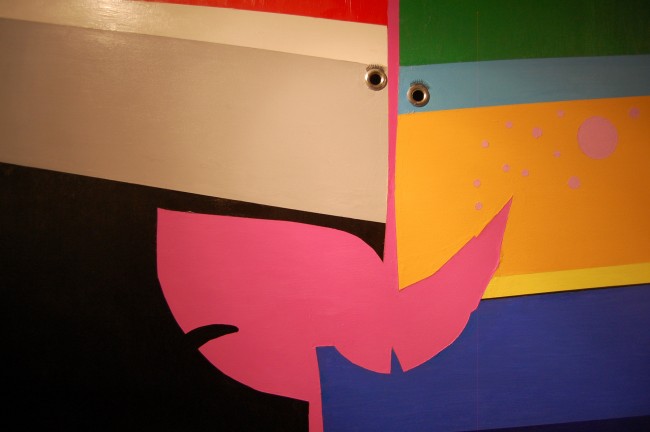 Brian McMillan, the managing editor of the Palm Coast Observer, has an elegant style to match his sensibilities. So it was no surprise that he'd be drawn into JJ Graham's Hollingsworth Gallery or be taken by William Brant, one of the painters on exhibit there as part of the gallery's latest show. Brant is a brash-colored painter who continues to influence Graham (a brash-colored pilgrim through paint), though Brant is beyond the struggles so churningly on display in Graham's work. Brant's works put you in mind of Milton Avery and Barnett Newman, two masters of that dialog between space and color. "There are two kinds of colors in painting," Brant tells McMillan. "If you paint the grass green and the trees brown and green and the house the color it's supposed to be, it's called local color. In normal, realistic painting, that's what's used. There's another kind of color called subjective color. It comes out of your head or out of your heart."
He concludes as anyone would, or should, after spending time at Hollingsworth (and hopefully hopping over a few doors down to the Art League's new gallery): "As I left the gallery, I couldn't help thinking Graham and Brant are engaged in something significant — maybe more significant than the work going at the Palm Coast city offices. I'm not discounting the hard work of all the employees who help build this city, but the serious artists next door are also building the city in a different way. They're reminding us that truth and beauty are still relevant and cool, still worthy of meditation in a busy world."
See Also:

Auguste Lumière was Louis' brother, and together the French pair were among the pioneers of film-making. Auguste was born on Oct. 19, 1862. Here's a clip of the brothers having fun, but below it is the real and only Lumière clip that really matters.

Lumiere Brothers' – French Having Fun


St. Johns County Fair Opens Today

There won't be a Buttercow Lady as at the Iowa State Fair, but cows are cows, and this is their days in the Florida sun. And there will be a pepper festival. From the St. Augustine Record: "The rich agricultural heritage of the area will be celebrated starting today during the annual St. Johns County Agricultural Fair at the St. Johns County Fairgrounds, 5840 State Road 207, Elkton. Live entertainment by local bands and regional musicians, midway rides, food, livestock, 4-H projects, a plant show and other activities will be featured throughout the six-day event. Bluegrass, rock and country music will be performed along with entertainment by students from the St. Augustine Performing Arts School." It's at the St. Johns County Fairgrounds, 5840 State Road 207, Elkton, west of Interstate 95. Parking: $2 each day. Call: 692-4603
See Also:

Writing-Program Fiction: problems and Possibilities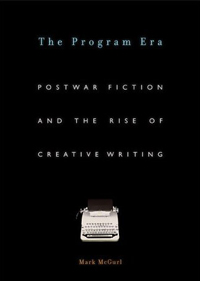 From a London Review of Books review essay: "The central claims of The Programme Era are beyond dispute: the creative writing programme has exercised the single most determining influence on postwar American literary production, and any convincing interpretation of the literary works themselves has to take its role into account. (In a series of inspired readings, McGurl demonstrates that the plantation in Beloved, the mental ward in One Flew Over the Cuckoo's Nest and the bus in Robert Olen Butler's Mr Spaceman all function as metaphors for the creative writing workshop.) McGurl also provides a smart and useful typology of 'programme' fiction (defined as the prose work of MFA graduates and/or instructors), divided into three main groups: 'technomodernism' (John Barth, Thomas Pynchon), 'high cultural pluralism' (Toni Morrison, Sandra Cisneros) and 'lower-middle-class modernism' (Raymond Carver, Joyce Carol Oates), with Venn diagrams illustrating the overlap between these groups, and their polarisation by aesthetic sub-tendencies such as maximalism and minimalism. Despite his professed indifference to the pro-con debate, however, McGurl also sets out to defend the creative writing programme from its detractors, assuming the rhetorical burden of proving that (a) postwar American fiction is at least as 'creative' as any other literature, and (b) that its most 'creative' features are specifically the product of the programme." The full essay.

Aside from its handsome gardens we've never been fond of Duke. We're strictly UNC. So this sort of story can't be surprising. It's not actually the "Screw List." That headline is in deference to your environment, where supervisors might be lurking about. Here's the original of a story that's reached all the way to the gray ladies of the New York Times and the grayer male hags of the Today Show. From Jezebel: "Duke is in an uproar about a highly detailed "fuck list" that a recent female graduate made — in PowerPoint, complete with penis-size evaluations and dirty talk transcripts. […] Upon graduating, the author decided to pass on the wisdom she had learned, in thesis format. The subject: "An education beyond the classroom: excelling in the realm of horizontal academics." The thirteen subjects are each preceded by a tableau of photos of the men, most of which seem to be pulled from Facebook and athletic action shots. (There are lots of athletes on the list, including many players from Duke's lacrosse team, whose behavior has come under scrutiny in the past, though they were cleared of wrongdoing.)"
An excerpt from the thesis: "It was on the cab ride back that I discovered he was rude, Canadian, and spoke mostly in French. Needless to say, the warning flags were waving furiously, yet, in the interest of my research and out of a perverse curiosity, I decided to continue towards his apartments [sic]." The full thesis.
See Also: